Important Dates
Wednesday 3 June: School resumes 9.30 am

Wednesday 3 June, Thursday 4 June: Drama Production: Every Brilliant thing: 4pm & 6pm

Monday 15 June: Board of Trustees meeting
---
Important Information
Cafeteria using myKindo app
Since lockdown the WHS cafeteria has been using the myKindo app to take orders and work contactlessly with our students. If your student uses the cafeteria, we recommend downloading and taking advantage of the service offered by the app.
Instructions for registering for the service are available here.
---
What's happening?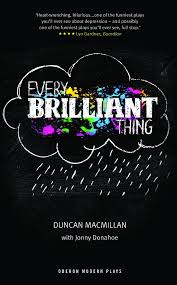 Year 13 Production –
EVERY BRILLIANT THING by Duncan MacMillan
Year 13 Drama students perform this heart-wrenching and very funny play about … depression.
Riley Hall, Wednesday 3 June and Thursday 4 June, 4pm and 6pm shows, duration is 1hour
Bookings can be made through email, please note that as seating  must be allocated, places are limited.
Email: ss@whs.school.nz, listing your name, day and time of the performance you want tickets for. Entry is F R E E.
---
eDNA in Year 10 Science Enrichment
Prof. Michael Bunce, Chief Scientist at the EPA, and Dr. Shaun Wilkinson, Principal Scientist at Wilderlab held a workshop for Year 10 Science enrichment this week. Students have been learning the fundamentals of genetics in class and in Monday's session they learned about ways that ancient DNA can be used to investigate ecosystems of the past. They now have an insight into the possibilities offered by modern technologies in investigating ecosystems using the DNA that can be found there. The students are taking samples from around the region, to add to Wilderlab's Wai tūwhera o te Taiao wildlife database.
---
Update from He Kākano
He Kākano students have been involved in a wide range of activities since returning to campus. They have enjoyed time in Food Tech and time spent creatively on Art work.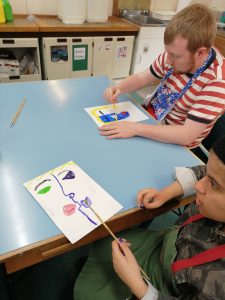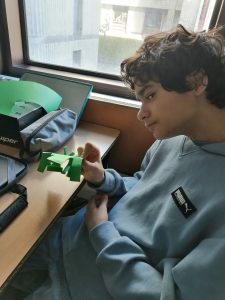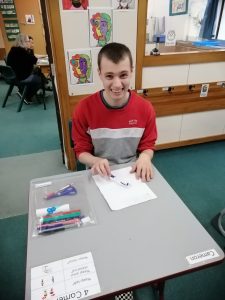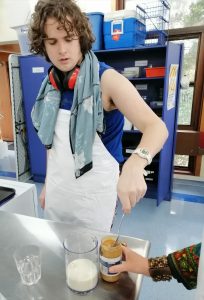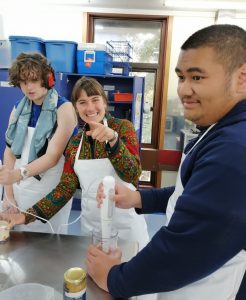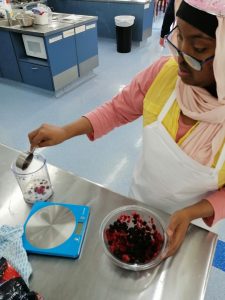 ---
Achievements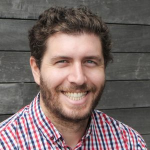 Felix Barber (yr13 2008) finished his PhD at Harvard University MCB (Department of Molecular Biology) this month. Before going to Cambridge, Massachusetts, Felix completed a Masters in Mathematics and Theoretical Physics as a Gates Scholar to Cambridge University, England. He is now a postdoctoral Associate in Quantitative Microbiology at NYU Biology Department | Centre for Genomics + Systems research.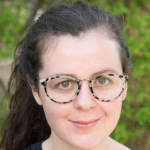 Isabelle Stewart (yr13 2010) finished her Dphil in March at the University of Oxford, Weatherall Institute of Molecular Medicine. She had previously completed an honours degree in Microbiology and Immunology at the University of Otago. Her Oxford studies were funded by the NDM prize studentship. Isabelle is now a postdoctoral fellow at the University of Chicago's Wilson Lab, researching how the immune system diversifies its antibody response against influenza in germinal centers.
---
From the Careers Desk
New course options available for Yr 12/13 students
Please contact Chuni Bhikha (Careers Adviser) for more information at bac@whs.school.nz   or  3858911 Extn: 827
A second Papa Taiao course – Biodiversity Restoration Course (we already have one that runs on Friday afternoons with 11 WHS students) …

(for Fri mornings starting ASAP 9.00 – 12.00)  5 places available. 19 Credits for Level 2 and 17 Credits for Level 3 on offer.

Regenerative Urban Farming//Agriculture – Community Gardens

(All day Wednesday starting ASAP. (10 places available). 25 Credits at Level 2 or 3 are available.

Social Enterprise course – this course is about students creating their own Social Enterprise/business based around the idea of Urban Farming/Agriculture/Community Gardens (see Course 2 above).

NOTE: Some of this can be done at home if you cannot attend all day on a Wednesday.
Level 2 or Level 3 Unit Standard credits available for both courses. Some Achievement Standards are also available.
---
Mid Year Polytech courses, starting soon…
This is something for students/families to think about NOW if they are not sure if school is still the best place to be. These courses mostly start in early July (always check with the organisation) and offer half year/full year courses at Levels 2-4 for students in a wide range of vocational areas. If you want to chat about what may be out there and look at the pro's and cons of courses vs school, then, I would be very happy to meet and chat.
Chuni Bhikha (Careers Adviser)    bac@whs.school.nx     3858911  Extn: 827