Important Dates
Friday 29 May: Teacher Only day
Monday 1 June: Queen's birthday holiday
Tuesday 2 June: Half-term. School closed
Wednesday 3 June: School resumes (Wednesday late start at 9.30 am)
Monday 15 June: Board of Trustees meeting
---
Important Information
Principal's message
In his mid-term principal's message, Dominic talks about the return to campus and reflects on lockdown including a focus on achievements plus feedback from the remote learning survey.
To read Dominic's full report, click here.
---
What's happening?
RNZ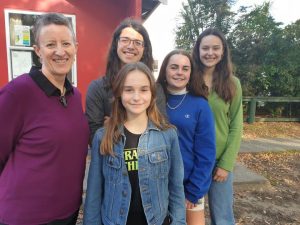 As campus life resumed on WHS on Monday morning, RNZ's John Gerritsen took the opportunity to visit, interviewing students and staff about their return to school. Principal Dominic Killalea, Head of Science Nicola Dow and students Lily Parkin, Willow Ashby, Xandi Gobbi and Sophie Leadbetter were interviewed.
John's article and related coverage can be viewed at: https://www.rnz.co.nz/news/national/416934/back-to-school-after-lockdown-80-percent-of-children-return-to-classes-with-hygiene-rules. (Image courtesy of RNZ).
---
International student's lockdown vlog
International student, Anh stayed in New Zealand through lockdown. Her vlog has been posted on the International Department's Facebook page and can be watched here: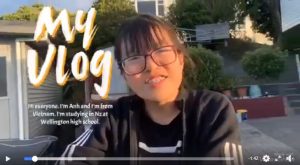 ---
Achievements
Wellington Regional Debating Success
It is a sign of the times, that the Wellington Debating Regionals were recently held over Zoom. Over 50 of the best High School debaters in Wellington took part to determine who would represent Wellington in the upcoming National Competition. 
Four Senior WHS Students took part: Corwin Heath Cameron (Year 11), Julia Randerson (Year 12), Xandi Gobbi (Year 13), and Roman Barlow (Year 13). After a gruelling 9 hour Zoom call, and four debates, including two knockout rounds, Xandi and Julia made it through to the final twelve debaters.  Following on from a nail biting final debate,  Julia was selected for a Wellington regional team.  This is a huge achievement!
Congratulations to Julia and to all the WHS debaters who took part in the competition!  We wish Julia well in the Nationals.  
---
NZSA Youth Mentorship recipient announced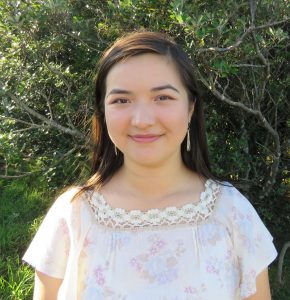 Congratulations Cadence! Cadence Chung (12MDJ) recently heard that she is a recipient of a NZ Society of Authors Youth Mentorship space, a fantastic opportunity for a talented and aspiring young writer. As one of four students to receive the award, Cadence will now have the opportunity to be mentored by one of New Zealand's finest professional authors.
To read more about Cadence's award and the mentorship programme, click here.
Cadence's poem 'Spill' was recently published in the Fresh Avocado lockdown edition.  Click here to read it.
---
Wellington Technical College alumna celebrates her centenary
Former Technical College student, Nance Wareham celebrated her 100th birthday on 16 April, during level 4 lockdown. Nance attended the Technical College from 1933 to 1937 and, as far as we know, is the oldest former student still living.  While at the school, Nance Howard (her maiden name) took part in the school choir drama productions as well as playing netball for the school, at a time when the sport was still called outdoor basketball.
In 2016 Nancy was interviewed about her memories of the Technical College. To watch the video click here. 
The picture below shows the impressive size of the Wellington Technical College girls' choir in 1935. Nance is the student at the very right of the front row.