International Programme Fees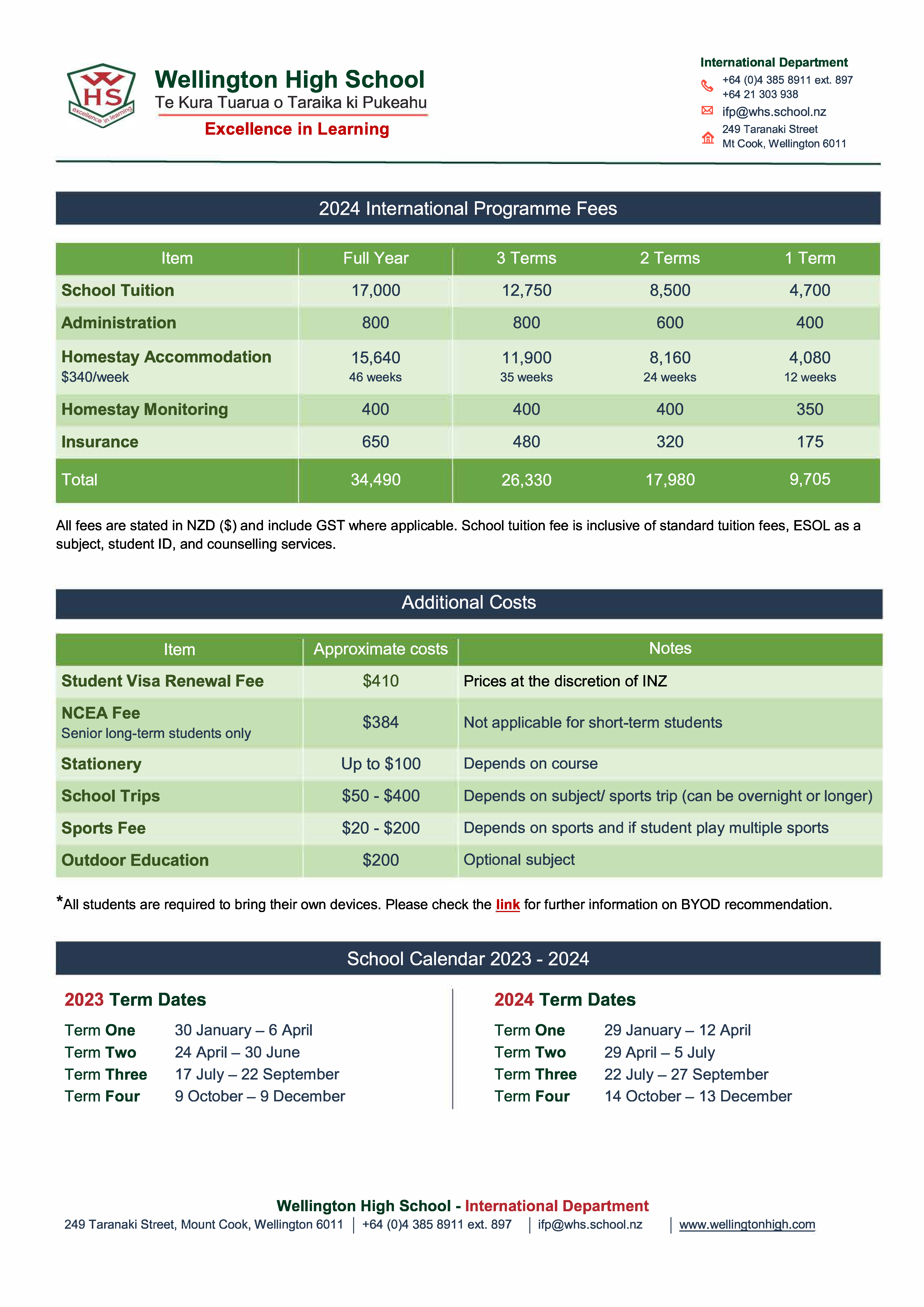 Refunds
The School will consider all requests for a refund of international student fees. Requests should be made in writing to the School as soon as possible after the circumstances leading to a request.
Non-refundable fees include:
Administration Fee
Insurance
Homestay Placement Fee
Used Homestay Fee
Tuition fees in most circumstances
Any unused accommodation or personal money will be refunded in full to the student when this request is made in writing. For amounts in excess of NZ$500.00, the school will request the authorization of parent or agent.
For full details on refunds please refer to Schedule Three of the Enrolment Contract
Enrolment Contract – Refund Policy July 2019
Payments
You may select one of the following two methods to make fees and deposit payments
TransferMate
Fees can be paid via TransferMate, an International Bank Transfer system. Pay in your local currency with no currency conversion fees and beneficial exchange rates. TransferMate accepts Alipay, Tenpay and UnionPay.
Access the payment platform here.
Please refer to the Step by Step Student Guide for more information on making a payment.
Bank transfer to school account
Pay fees through a bank transfer using the details below. Please note that banks will make a charge for this service.
Bank name: ASB Bank
Bank address: 54-56 Willis Street, Wellington, New Zealand
Account number: 12 3141 0212924 00
Account name: Wellington High School, P.O. Box 4035, Wellington
SWIFT address: ASBBNZ 2A