Haere mai!  Talofa lava! Malo e lelei!
Wellington High School — Te Kura Tuarua o Taraika ki Pukeahu is a co-educational, non-uniform secondary school in Wellington City.
Located close to the city centre, we have a diverse student population of approximately 1300+ students from across Wellington.
What makes High different?
We celebrate diversity and invite you to be the best person you can be. Our school is non-selective and invites students with a wide range of skills and abilities. We provide inclusive education through effective teaching, and the use of technologies, to develop lifelong, independent learning.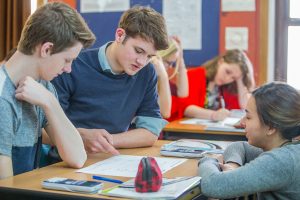 Our students are creative and inquiring, and we encourage you to develop individual responsibility and self-management. Student-teacher relationships are mutually respectful and discipline is firm, friendly and fair.
Our school tikanga offers guidelines about respect and equity. Our students feel safe. Students are equal participants in the learning community and are empowered to make their views felt. A broad, balanced curriculum at all levels offers multiple pathways for the future. We value academic excellence and we have an established reputation in visual and performing arts supported by creative technologies
From Herengatahi to our senior programme
In Year 9 and 10, all students are part of a Herengatahi group.  You will be encouraged to learn with other young people and your teacher, and cooperate with them to discuss important ideas and work towards your learning goals. You will be able to negotiate some of what you want to learn and select from a full range of learning tools to do the work.
In Year 11-13, you will begin to pursue your passions, choosing subjects that will put you on your own pathway to success. All students belong to a rōpū (home) group who you see everyday.
Our rich history
We've been part of Wellington for over a century! Wellington High School has a long history, starting in 1886 when the Wellington College of Design was established. It became the Wellington Technical School in 1891 and Wellington High School in 1964. We have always been an innovative school that welcomes anyone through the doors and celebrates a wide range of pathways.
Learning Services
Wellington High School is committed to the inclusion of all students. Students' learning needs are identified and catered for. The Learning Services Faculty is responsible for supporting the provision of resources and programmes so that each student can achieve their potential.
Achievements
All our learners are encouraged to develop the skills and capabilities for life — academic, social, physical and cultural. Each year, notable achievements are recorded and displayed on the school website to celebrate and share their success.
Dress Code
Wellington High School is a non-uniform school but we have a dress code.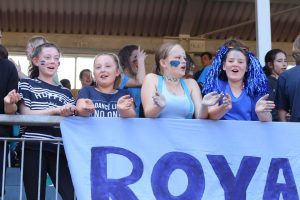 Please take note of the following:
We expect that students will, at all times, wear clean clothing that is sensible and appropriate for the learning activity in which they are involved.
Logos and graphics must be appropriate i.e. not offensive or promoting alcohol, smoking or illegal substances.
For safety reasons, some departments may specify particular clothing requirements.
Footwear should be worn at all times.
Uniforms are worn by sports teams and other groups.