Important Dates
Monday 9 March: Board of Trustees meeting 6pm
Friday 27 March: Learning Conversations
Monday 6 April: Board of Trustees meeting 6pm
Wednesday 8 April: Term ends
---
Important Information
Principal's message and community consultation for property planning 
his mid-term Principal's message, Dominic talks of the school's roll growth, the Education Growth Plan for Wellington Central, and the opportunity to be involved in the first stages of consultation as we work with master planners to develop our facilities and site.
To read the Principal's message, click here.
One of the first steps in planning for our future is to consult the school community to talk about aspirations and vision for a future school. The first consultation sessions are on Tuesday 17 March and Wednesday 18 March and will involve groups of students, whānau and staff.
To sign up to be involved in the future planning consultation meetings on 17 and 18 March, click here.
---
Student safety
The Police have advised us of incidents in the Webb Street area where members of the public have been threatened. If your student walks through this area, please advise them to be safe and walk with friends where possible.
---
Metlink bus service information
You may be aware that a number of Metlink bus services start at or near WHS. To see the full list of services for Term 1, 2020, click here.
---
What's happening?
Dragonboating
This weekend our staff and student teams will be out on the water. If you are in the city at the following times, head down to the waterfront to support them.
Staff teams will be on the water on Saturday 7 March at 10.00am, 10.40am, 12.20am, 1.50pm and 3.50pm.
On Sunday 8 March, it is our students' term. Their races will take place at 10.20am, 11.00am, 11.50am with the time for the finals to be confirmed.
---
Drama Camp 2020 
Year 13 Drama students travelled to Featherston this week for a three day rehearsal intensive. Isolated from distraction we took the scripted word and forged this into physical action. Hard work, focus and commitment by the students means we are now looking good for opening night on Monday 23rd March.  While Wairarapa sunshine demanded intervals of bush walks and river swims we still ploughed through an extraordinary amount of material. 
We look forward to sharing with you the fruits of our labour as follows:
Every Brilliant Thing

by Duncan MacMillan

Monday 23rd – Wednesday 25th March, 4pm and 6pm on the Riley Hall stage
Girls Like That

by Evan Placey

Tuesday 31st March at 6pm, Wednesday 1st March at 4pm and 7pm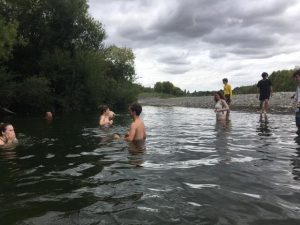 ---
Year 12 visit City Gallery
Photography students had a treat this week listening to Shaun Waugh talk about his passion and inspiration for creating his work . Students were then taken through a workshop on developing their own cyanotype based on cubism. The students really enjoyed the opportunity to meet an artist and get involved in a hands on workshop.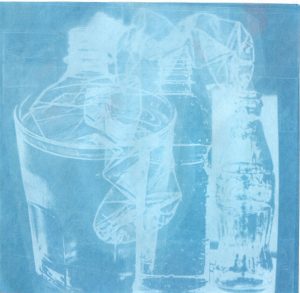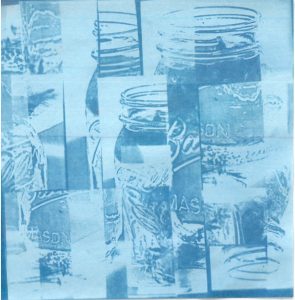 ---
Te Papa workshop
Te Papa  has developed some new provocations to get audiences and in particular young adults thinking about art in the galleries in new ways. Te papa has invited a group of WHS students to trial these ideas. Last Monday,the students went into the galleries trying out and giving feedback on the provocations,  and what worked for them. The students feedback will definitely feed into what Te Papa is planning to produce in coming exhibitions. Thanks to Samson Bodkin, Eve Ashby, Dillon Parker and Molly Henry who took part in this workshop.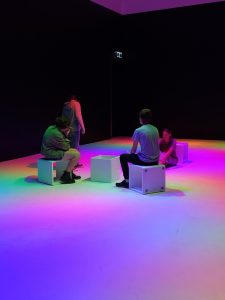 ---
He Kākano supported by Year 11 PE
The He Kākano students were supported by a YR11 PE class during their mainstream in practice-integrated, interactive adapted involvement with peers session in the gym this week.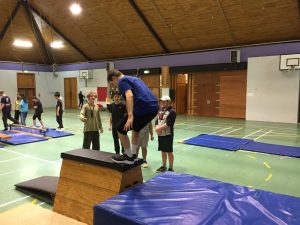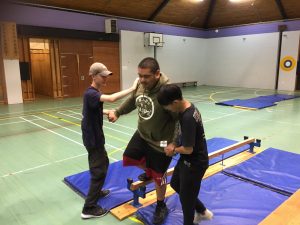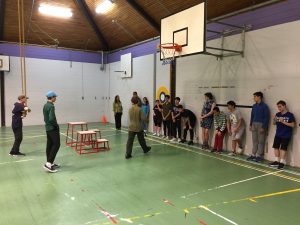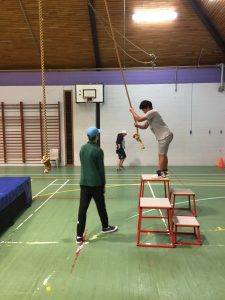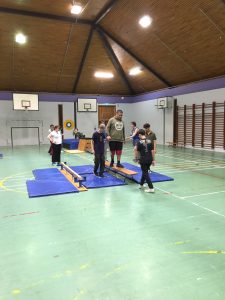 ---
Careers
Gateway opportunity with Chorus Telecommunications


The Chorus Gateway program is run one day per week over eight weeks and is made up of two unit standards totaling 21 credits at Levels 2 and 3. The course is run by iskills, a Category One NZQA private training establishment that offers the only telecommunications technician apprenticeship in New Zealand. This course will include classroom-based learning, hands-on network lab activities, and in-field observation. Students may be introduced to industry contacts regarding employment and recruiting opportunities following successful completion of the course.
They are looking for students who:
Show an interest in the future of technology

Enjoy learning about modern tech devices such as mobile, tablet, and device applications 

Have a natural curiosity of how technologies work 

Are innovative and enjoy new challenges

Work well with teams 
This Gateway placement is by application, applications close Friday 13 March, to apply please email paula.willis@whs.school.nz and complete a Gateway Expression of Interest form available from Student Services or on the school website, the form must be signed by a parent or caregiver.
Successful applicants would start in Term 2, 2020.
For more information on the Chorus Gateway programme visit https://www.iskills.co.nz/gateway/