Important Dates
Tuesday 11 May: Teacher Only-Day — school is closed 

Monday 24 May: Junior Parent-Teacher interviews begin at 2.30pm. 

Lesson times will be shortened and students will be dismissed at 2.20pm.

Wednesday 2 June: Evans Bay Intermediate Year 8 visits to WHS 

School finishes at 12 noon and will run on an alternative timetable.

Thursday 3 June:  South Wellington Intermediate Year 8 visits to WHS 

School finishes at 12 noon and will run on an alternative timetable.

Friday 4 June: Wellington Loop Teacher Only-Day 

Monday 7 June: Queen's Birthday 

Monday 14 June: Open Evening 

Friday 9 July: End of Term 2
---
Important Information
Photographer in school – Wednesday 12 May
Next Wednesday, we have a photographer in school all day. The Ministry of Education is showcasing various schools throughout the greater Wellington region. Their photographer and a designer will be taking photographs to update the Ministry's image library and also capture a day in the life of our school for us. Students will have the option not to be in photographs and consent forms will be sent home to all those who do appear in photographs that they wish to use.
---
NZ Sign Language week: 1-16 May 2021
Staff and students are welcome to join a FREE NZSL taster class at lunchtime on Thursday 13 May.  Meet Shannon, our Deaf tutor, in WHS Library at 1.30pm.  No experience needed.  Everyone is welcome!
NZSL Week aims to raise awareness about NZSL and grow the community of NZSL communicators.
Note: NZSL is a full rich, visual spatial language used within the NZ Deaf Community.  It has its own grammar and unique vocabulary (not just gestures). NZSL is an integral part of Deaf Culture.  NZSL along with Te Reo Māori is an official language of NZ.
---
What's happening?
Year 12 Japanese
This week Year 12 Japanese students had an opportunity to have a zoom session with students from the Support Our Kids (SOK) Programme in Japan.  This programme aims to assist children from the affected areas of the Great East Japan Earthquake. Sadly their visit to WHS last year was cancelled so this was one way we could keep the connection alive.
The discussion theme for this session was gender diversity. Students talked in small breakout groups facilitated by Japanese language students from the University of Canterbury before reporting back to the wider group. Despite some connectivity issues and a few nerves, it was a valuable experience and we look forward to having further opportunities to interact with students from Japan over the coming months. HSJ
---
Library
The library has been extra busy with classes timetabled in all three of our spaces while we await the completion of the new prefabs.
Over the holidays Peggy and Amy did a big "easing" of the shelves and we added new, sleek shelf labelling which stands out nicely. 
This term Wellington High Schools are competing in the Year 9 Readers Challenge, and our team is all ready for the big read with a selection of books by New Zealand authors.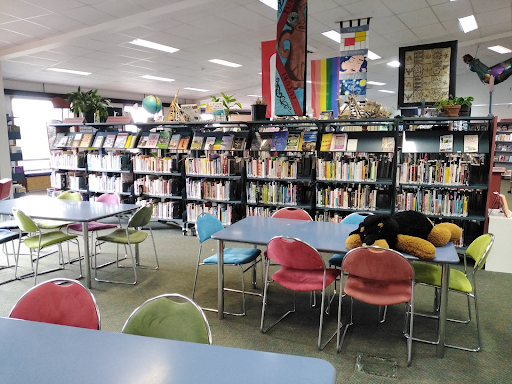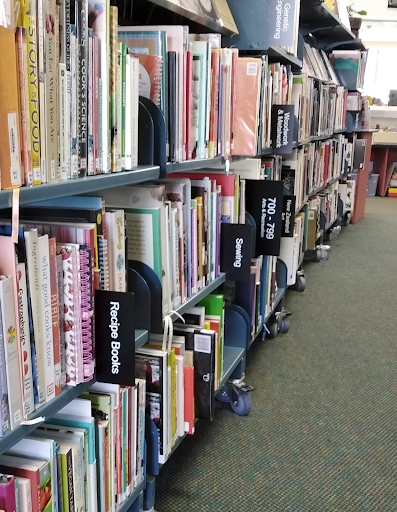 ---
13 REC Mountain Biking
At the end of Term 1, Year 13 Recreation students went to Makara Peak mountain bike part for the day.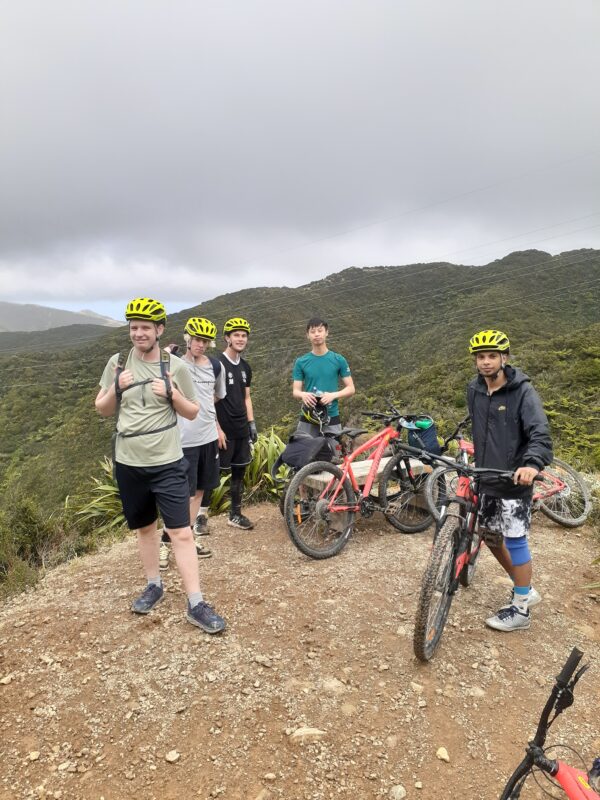 ---
He Kākano
Our students are off to a great start this term. We're making tables in carpentry, screen printing in fashion technology, bread making in hospitality and learning Waiata in Māori.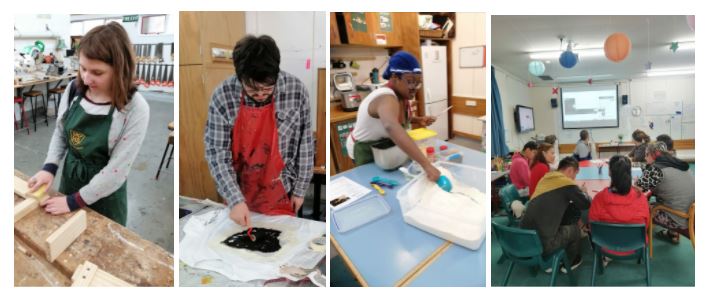 ---
Achievements
48hr Film Festival finalists head to Auckland
Congratulations to Team: You be good. I love you (Brooke McCloy, Leo Wilson, Lee Stanton Barnett and Lewis Thomson). Their film was rated the best under 18 film at the Wellington regional finals for the 48hr film festival. The team now head to Auckland for the Grand Final on 22 May, the 3rd WHS team in as many years to have their film reach the final.
---
Olympic qualifier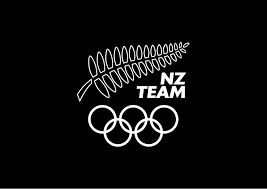 WHS has an Olympian in its alumni! Former student Anton Down-Jenkins (class of 2017) has qualified for the Men's 3m Springboard at Tokyo Olympics. An experienced diver who represented NZ at the Gold Coast Commonwealth Games in 2018, Tokyo will be Anton's first Olympics. Congratulations Anton! We will follow your progress with interest.