Important Dates
Monday 24 May: Junior Parent-Teacher interviews begin at 2.30pm. 

Lesson times will be shortened and students will be dismissed at 2.20pm.

Wednesday 2 June: Evans Bay Intermediate Year 8 visits to WHS 

School finishes at 12 noon and will run on an alternative timetable.

Thursday 3 June:  South Wellington Intermediate Year 8 visits to WHS 

School finishes at 12 noon and will run on an alternative timetable.

Friday 4 June: Wellington Loop Teacher Only-Day 

Monday 7 June: Queen's Birthday 

Monday 14 June: Open Evening 

Friday 9 July: End of Term 2
---
What's happening?
Gateway in the Education Gazette
WHS's Gateway programme enables students to develop skills in CV writing and interview technique in order to gain work place placement. This placement, plus the skills developed benefit students as they look for employment. As this article, published in the Education Gazette today shows, the Gateway placement can also lead directly to employment with the placement provider. Former students Flynn Roberts and Quentin Smith recount their experiences in the article which you can read here. 
---
Massey University – Yearbook Day Workshop
This year's Y13 Journalism editorial team for The Flannel ventured across the parking lot for a series of workshops and talks by Massey lectures in the Communications and Design departments, as well as the new editor of Massive, their student magazine. We also got to see a variety of magazines and yearbooks produced by other Wellington schools, and hear about programs and future careers in journalism and media related fields.
---
He Kākano
We've had a great week making falafel in hospitality class and learning colour vocabulary in Spanish. The year 11 Outdoor Education students are supporting our students to participate in a range of activities over the next few weeks. A meet and greet session with board games kicked off with tumbled blocks of jenga, domino towers and heated games of Connect Four!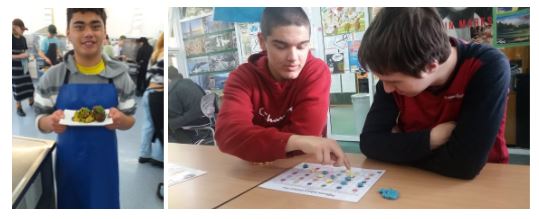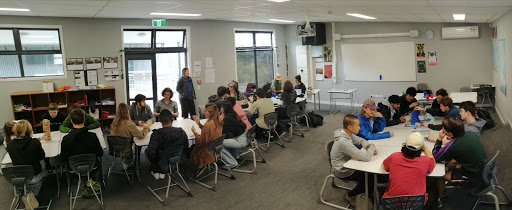 ---
He Kākano Support Staff PD
Our Teacher Aides play a vital role in supporting students around the school. Professional development (PD) opportunities provide new skills and knowledge to enhance the way we work with our students and promote inclusion at Wellington High. On teacher only day, our staff participated in an inclusion course run by the Halberg Foundation. We learned how to adapt activities in sports and recreation to enable students with diverse abilities to fully participate in physical education.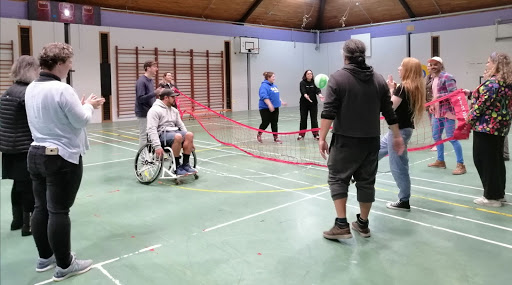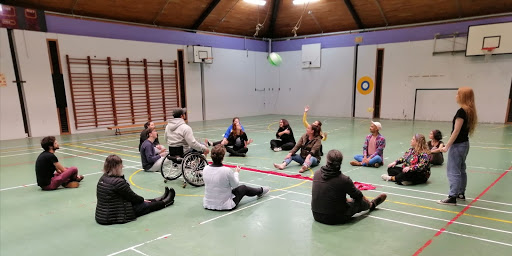 ---
Tramping
Year 13 student Akari writes about her first experience of tramping in NZ.
I joined a school tramping for the first time and had a wonderful time – more than I was expecting. Of course the tramping itself was really fun, but at the same time, I enjoyed learning NZ's culture through it. For instance, the meals, clothing, and the vegetation. What we cooked at night and morning was different, and what people wore differed slightly from Japan. We were able to see plants we don't have much in Japan, such as ferns. I wouldn't have had a chance to notice those differences or know about the different vegetations if I hadn't joined this tramping. We can go tramping by ourselves as long as we are in NZ, but joining this school tramp enables us to learn interesting things from the teachers and friends. 
Another fun thing was spending a whole night with my new friends. Especially for us, exchange students, it is a rare experience spending a night with friends. Exploring in the dark woods, gazing the stars from the river and finding the Southern Cross, lying down on the grass and trying to listen and see a Kiwi. Even just chatting was a nice time. Since we had plenty of time, we were able to talk about lots of things. 
This tramping was a once in a lifetime experience for me. Exchange students may be concerned about necessities. However, the school lends us so if the thing holding you back from joining is the necessities, there is no problem. I would really recommend joining this.
Akari Nishioka (13HSJ)