Important Dates
25 November:

Board of Trustees meeting

3 December:

NCEA exams end

6 December:

Junior Prizegiving

6 December:

End of Term 4
---
What's happening?
$1300 donated to Relief Aid
Thanks to all who generously gave koha at the Music Evenings this year. As a result we have donated $1300 to Relief Aid in 2019.
The charity acknowledged our donation reporting that 19 trucks of aid have now arrived in Syria with the team packing the shelter kits and issuing them to families in need. To reduce the risk of airstrike impact the charities warehouses are now located underground. At the same time Relief Aid faces the almost impossible challenge of identifying families who will benefit from the shelter kids. With so many families in need this is an unenviable task.
Relief Aid thank all at Wellington High School for their support and donations and hope to share another update with us before the end of 2019.
---
First meeting for Friends of Wellington High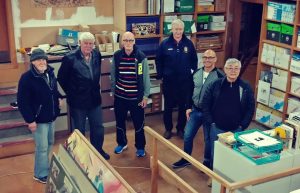 A group of former students and staff met with archivist Carey Clements this week to establish the Friends of Wellington High, alumni association for WHS's and Wellington Technical College. The meeting established a committee to run the association, electing Carey Clements as chair and Deputy Principal Shaun Tavernor as secretary.
A full report from the evening can be found here.
---
WHS teacher on RNZ
Our very own Head of Social Studies, Henry Hollis, has been heard on the airwaves recounting stories from early New Zealand history. Henry contributed to 'Afternoons with Jesse Mulligan' recounting colourful and little-known stories from NZ's history. If you missed the broadcast you can download or listen online via the RNZ website.
---
Exhibition of WHS tāonga at Pukeahu Education Centre
Remember the 'Navigating out Past' exhibitions at the end of Term 3? The best of the best tāonga (one from each TKT group) will be exhibited at the Pukeahu Education Centre, showcasing students' responses to the question: how should we commemorate the first encounters between Māori and Pākehā?
The exhibition opened on Thursday 14th and will be open to the public for the next two weeks.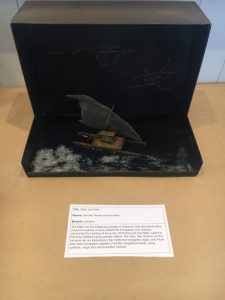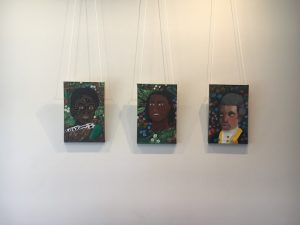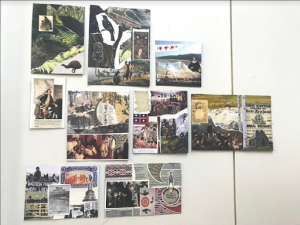 ---
He Kākano artists on campus
Our He Kākano students have been out enjoying the sunshine. They have been practising sketching the school sculptures during Art classes. They drew the rocket, poppies, Rex the dinosaur and the jandals.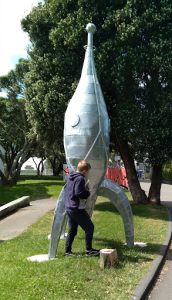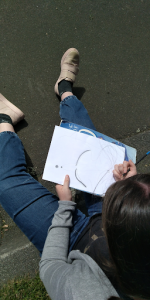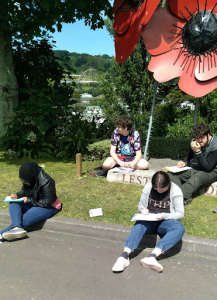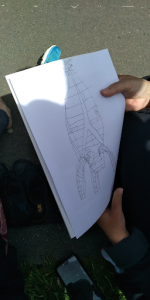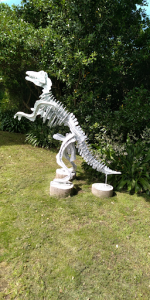 ---
Exposure to Art, Fashion and Design.
Riley Year 10 visited the Exposure Exhibition He Kanohi Kitea at the Massey University College of Creative Arts (CoCA) Toi Rauwhārangi.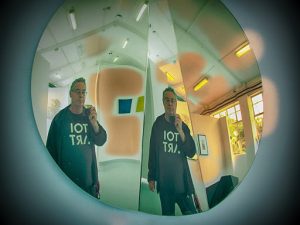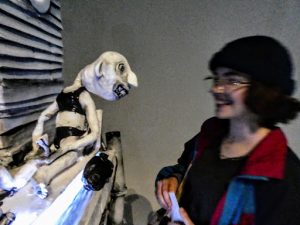 The Exposure Exhibition showcased the work of all CoCA's graduating students (with many former WHS students) , including undergraduates in design (photography, fashion, textiles, industrial, spatial and visual communication design), fine arts, creative media production and commercial music. Work by Masters students in design, fine arts and creative enterprise was also on display.