Important Dates
25 November:

Board of Trustees meeting

2-4 December: Year 9 short courses; Year 10 camp to El Rancho
3 December:

NCEA exams end

6 December:

Junior Prizegiving

6 December:

End of Term 4
---
Important Information
National mobile alert test – Sunday 24 November
This Sunday, the Ministry of Civil Defence and Emergency Management (MCDEM) will be conducting its annual alert test. The alerts will be sent to all capable mobile phones and the purpose of the testing is to check rates of reception. If your mobile phone is compatible, it is not possible to opt out of receiving the test alert, so MCDEM recommend putting your phone on silent between 6pm-7pm when the testing will be carried out.
For further details, read this article from Stuff.
---
Wallace Street road closure – December 2019 to mid-2020
We have been advised that work connected to the Omāroro Reservoir project will result in the closure of Wallace Street from Sunday 8 December until mid-2020. This closure will be 24/7 to traffic between John and Hargreaves Streets. Wright Street will be the marked diversion route with Adelaide Road an alternative route. The Council acknowledges that this work will be disruptive and delays are to be expected for those needing to travel in this area. 
This will have an impact on travel to and from Wellington High School. Your student will need to allow extra time to travel to and from school. We will keep you informed as we receive updates from the companies involved in the works. To date, this is what we know:
Bus Services
Timetables and new route maps will be available on the Metlink website https://www.metlink.org.nz from 25 November. If your student uses Metlink buses to travel to and from school, we recommend that you check this regularly throughout the period of the road closure.
---
What's happening?
Tuia 250 exhibition at Pukeahu
As reported in last week's Wrap Up, Year 10 work from the 'Navigating our past' integrated project is currently on display at Pukeahu. If you are interested in visiting, it is open at the following times:
Weekend 10-5pm – by arrangement with National War Memorial Staff (go say hello and ask!)
Monday 25th 1-5pm
Tuesday 26th 9-5pm
Wednesday 27th 12-5pm
Thursday 28th 9-5pm
Friday 29th 9-5pm
---
Kāhui Ako – Pānui Term 4
The Capital City Kāhui Ako has continued to progress this term. Their Term 4 Pānui can be read here.
---
From garden to plate
It is a bumper time of year for our gardens. This week Year 9 Food Tech students have enjoyed transforming the harvest of broad beans into this delicious broad bean, feta and caremalised onion bruschetta. Mmmmmmmm delicious!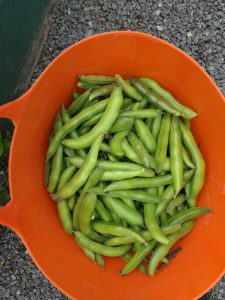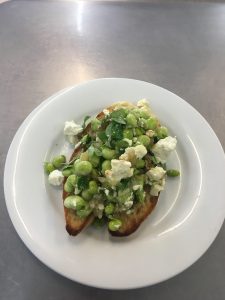 ---
He Kākano fire station visit
The He Kākano students visited Johnsonville Fire Station this week to learn about the kinds of equipment fire officers use, safety procedures during a fire, and to have some fun using the fire hose.