Important Dates
Monday 17 August:

Careers Expo and Future Focus evening – see important information below

Thursday 20 August:

the Friday timetable will run today

Friday 21 August:

mid-term break – school closed (Tertiary Open Days)

Monday 24 August:

 Board of Trustees meeting, 6pm

Friday 4 September:

Learning Conversations. School will only be open for Learning Conversations. 

Monday 7 – Friday 11 September:

School derived grade exams. The Junior timetable will run as normal this week.

September 14th – 20th: Te Wiki o Te Reo Māori
---
Important Information 
Future Focus evening
As we will not have a decision about our alert level status until the weekend has commenced, the following will apply according to the government advice on alert level status.
Level 1 – both of these events will happen as normal

Level 2 – the careers expo will be cancelled and future focus will run for students currently in years 11 & 12

only

from 3.30pm to 4.30pm in the same venues (levels 3 & 4). Unfortunately, parents and caregivers will not be able to attend this event.

Level 3/4 – both events will be cancelled. We will provide further information online if this is the case.
For further detailed information please click here.
Please note that the timeline for Senior Course Choices for 2021 is as follows:
Monday 17 August 2020— Future Focus Evening
Tuesday 18 August 2020 – Student portal opens for preliminary course decisions
Friday 21 August 2020 — Preliminary course decisions made via the Student Portal
Friday 4 September 2020 — Learning Conversations
Friday 25 September 2020 — Final course decisions made for 2021
To view the Senior Course Choices booklet for 2021 click here.
---
College Sport Wellington update
At Alert Level 2, spectators are not permitted at  College Sport Wellington competitions and events. This is with effect  from today (Friday 14 August) onwards
At Alert Level 2, there is an increased emphasis upon contact tracing and crowd management at sporting events.  In particular, we are mindful of the 100 person gathering limit at venues.  In consultation with our member schools, council venues and partner sports organisations over the past 24 hours, it has become clear the prudent approach is to not permit spectators at secondary school events.  This ensures gatherings will be manageable under the 100 person limit, and that our students can continue to enjoy their sport. 
 We therefore ask those not directly involved in playing, officiating or administering games, to respect this decision and assist us in ensuring the season can continue.  To be clear, this decision covers all College Sport Wellington competitions and events in the Wellington region, both indoors and outdoors.  We will naturally review this decision at appropriate intervals, and as further Government advice becomes available. As is everyone, we are hopeful of a safe and speedy return to Alert Level 1.
  Sports scheduled for today (Friday):
      Basketball – is going ahead

      Badminton – is going ahead

      Football – is going ahead

      Rugby – is going ahead

      Underwater Hockey – as previously advised, this has been cancelled due to the number of students/officials present exceeding 100.
Please remember that all fixtures today are proceeding under the condition that no spectators are allowed into the venues.
---
Car Park – drop off and pick ups
If you drop off or pick up your student by car, please use the visitor parking spaces. To keep traffic flowing please drive around the car park's full one way system to exit rather than reversing across the flow of traffic or U-turning. At peak times the car park traffic is queuing back across the Wallace Street / Bidwill Street intersections and this can help reduce this.
---
What's happening?
Election Panel debate
We were very fortunate this week to hold our election panel prior to the return to lockdown Level 2.
On Tuesday more than 250 students gathered in the library to hear from political candidates Geoff Simmons (TOP); Jan Logie (Greens); Nicola Willis (National) and Greg O'Connor (Labour). This panel is a Wellington High School tradition renowned for active debate and great participation. The session was very lively with great questions from the floor. Our students are politically astute and show enormous concern for the world they will inherit.  Thank you to Xandi Gobbi and Alex McLeod for managing the speakers.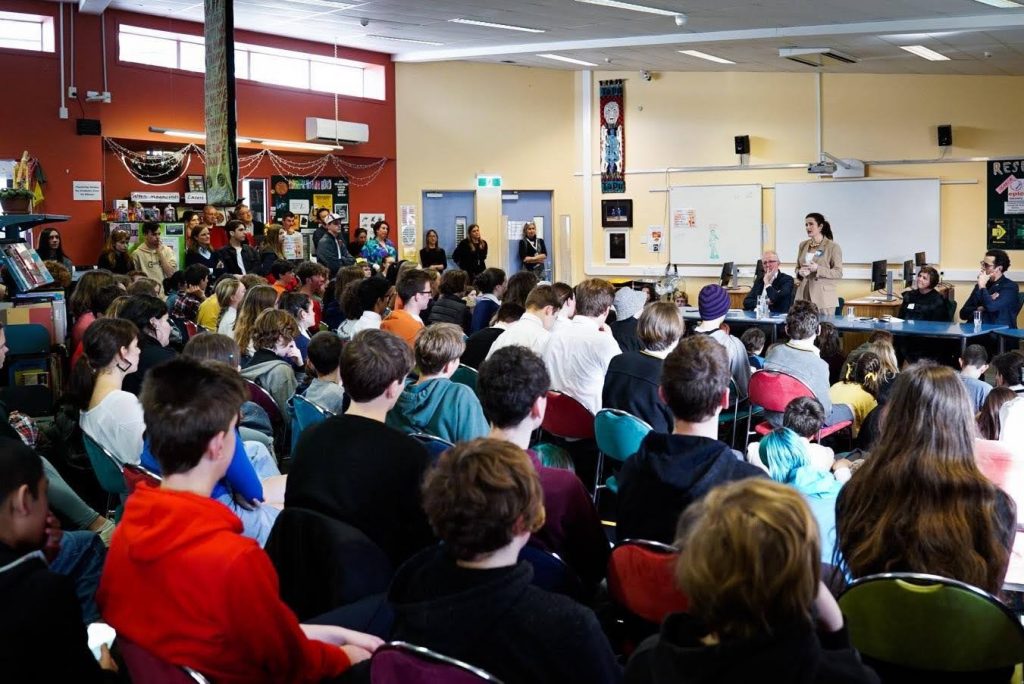 ---
He Kākano
The He Kākano students have had a busy week in classes across the school. From solving nebula puzzles and experimenting with chromatography paper in science, to making pizza dough in hospitality and learning notation theory in music class using computer software. We also have students in the workshop making bluetooth speakers!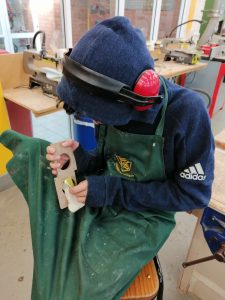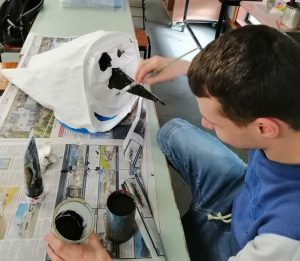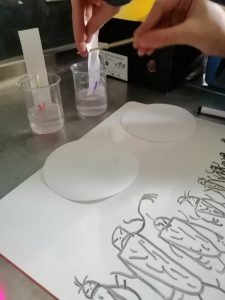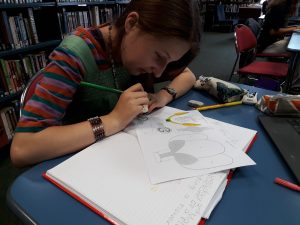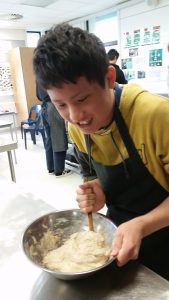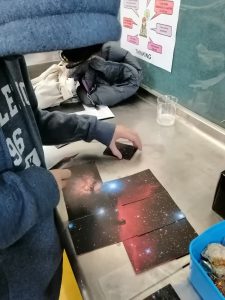 ---
Achievements
Debating Successes
This year we have had a large number of Junior and Senior teams competing in inter-school debating competitions. Congratulations to all the teams for their wonderful efforts despite the COVID lockdown which made it much harder to qualify for the debating quarterfinals than usual. Thank you to all the efforts of coaches in supporting your teams!
Three WHS teams have managed to break through to their quarterfinals (the top 8 teams), which is a very impressive result!
Our Senior Premier A Debating Team, comprised of Xandi Gobbi, Roman Barlow, Joshua Bluck, and Harrison Scott
Our Senior Premier B Debating Team, comprised of Julia Randerson, Rata Petherick, Alex Buyck, and Corwin Heath-Cameron
Our Junior Premier Debating Team, comprised of Sky Gobbi, Liv Calder, Fergus Martin-Edgar, and Tom Bonert
We are excited for our Junior Premier Debating Team who have made their semi-finals after winning their quarter-finals on Tuesday. They are in the top 4 teams in Wellington for their age group! Their next debate will be in two weeks time.
We await the results of the Senior Premier B quarter-final debate next Tuesday.
We wish both teams the best of luck in their upcoming debates! 
---
Otago University Junior Mathematics Competition
Congratulations  to Ruby Nicholson (year 9) and Carren Yan (year 10) who competed in the Otago University Junior Mathematics Competition in May and were both awarded Merit certificates for being among the top 15% of entrants for their age group. Ka mau te wehi.
---
Roxy5 Film Winners 
Congratulations to En Passant Films who won the Roxy 5 Best Score with their film 'The Work of an Artist'.
Congratulations also to Look Away Productions who won the Roxy 5 Best Costume / Art Department for their film 'Hey Cassie'.
To watch these films and appreciate the talent that led these crews to success click here.
---
Former student awarded University of Canterbury scholarship
Drawing on influences as diverse as K-Pop, Orientalism and queer politics, Aaron Kong, who left WHS in 2016 wowed judges to win the 2020 Iris Fisher scholarship.
Aaron is currently studying his honours year of a Bachelor of Fine Arts at the University of Canterbury.
"Being awarded this scholarship has been unbelievable, especially since many of the previous awardees have gone on to develop successful art careers," he says. "I moved from Wellington to Christchurch because I was really drawn to the specialised disciplines offered UC as I felt it would allow me to fully explore sculpture and the concepts it's concerned with."
Artist and UC lecturer Louise Palmer describes Kong as an "engaged and hard-working student who, from early in his studies, has developed his own voice and drawn on his subjectivity to inform and enrich his work".
The Iris Fisher Scholarship awards $5,000 to support a postgraduate student in the final year of a visual arts/fine arts course of study.
The full article can be found on the UC news webpage