Important Dates
Fri 23 Aug –

Tertiary Open Day – Victoria University, Massey University and other local providers – students will get info today

Friday 23—Thursday 29 August

: Senior Derived Grade Exams (Y11-13) and altered timetable for Years 9-10 

26 August:

Board of Trustees meeting

28 August:

No late start for Juniors

30 August:

Mid-term break; school closed.
---
Important Information
Senior Derived Grade Exams 2019 — Years 11-13
All students in Year 11—13 will be sitting derived grade practice examinations between Friday 23 August — Thursday 29 August 2019. Full information has been sent home, and can also be accessed via our website: http://www.whs.school.nz/newsnotices/senior-derived-grade-exams-2019/
---
Wellbeing tips for families

We like this wellbeing website – Sparklers – and we will share a resource each week that you might find useful. This week:
---
What's happening?
Kapa Haka performance in Assembly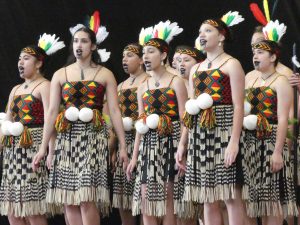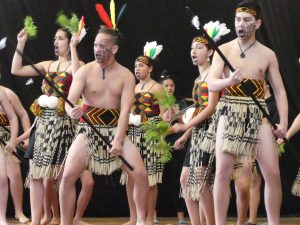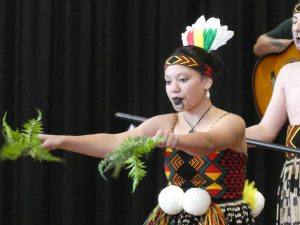 Students in Years 9-11 had the opportunity to watch our Kapa Haka team's performance – live in assembly this morning. The team, who performed at TSB on the final day of Term 2 as part of Whakataetae Kapa Haka Kura Tuarua, Te Whanganui-a-Tara ki Otaki, were almost more nervous than they had been in the lead up to their competition performance. The group brought ihi, wehi and wana to the stage and the audience watched spellbound. Congratulations go to our Kapa Haka team, Whaea Char, Whaea Suz and Kapa Haka tutors Rangi, Baden and Shane for their dedication and achievement.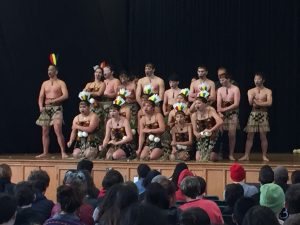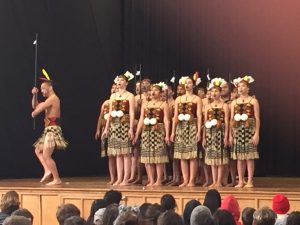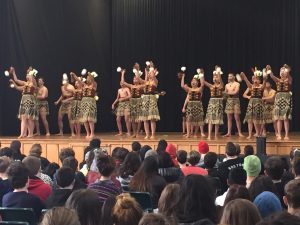 ---
Feminist Club Flea Market
The Wellington High Feminist Club's annual Flea Market was held last week with epic success! Raising over $500 for Wellington Rape Crisis, a range of second-hand clothes, books, baking, drinks, zines, hand-made earrings, scarves, and other miscellaneous items were sold in the foyer, complimented by live music and coffee sponsored by our neighbour down the road Coffee Supreme.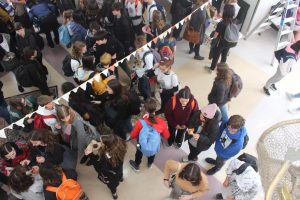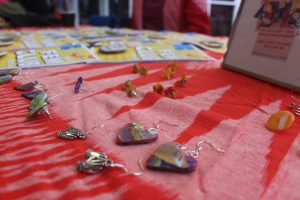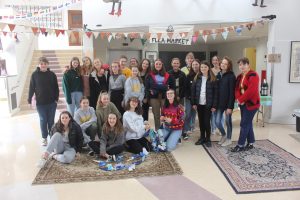 ---
Seminar on selective breeding & artificial evolution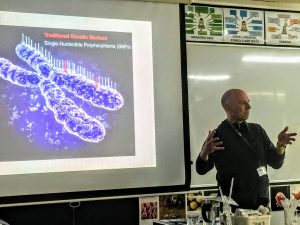 Dr Peter Ritchie from Victoria University of Wellington's School of Biological Sciences joined WHS students and staff  on Tuesday lunchtime for an in depth discussion on "Selective breeding and artificial evolution: How humans have become an Evolutionary Force that is changing nature".  
The audience discovered what we understand about evolution, and how humans have altered species through selective breeding and become  the world's most powerful evolutionary force because of industrial-scale harvesting of the natural environment. 
Thanks to Dr Ritchie and Thom Adams for organizing this challenging and thought provoking event for our staff and students.
---
Fashion project products on show
      
Students studying Fashion in Years 9 and 10 have recently been finishing off projects. Students have been focusing making and printing re-usable Kete bags, stitching, and making hoodies. Below  and above are photos of their completed work which we will continue to feature in coming weeks.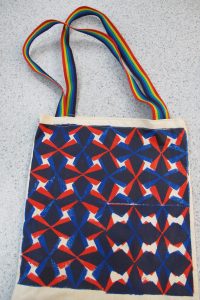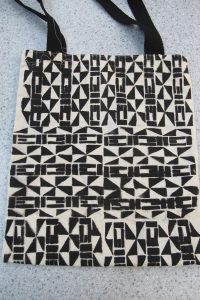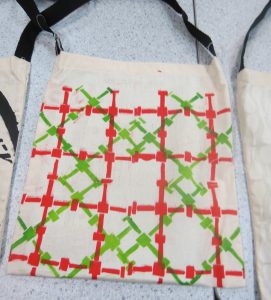 ---
From the Garden
Splashes of late-winter colour have been appearing in the garden over the past few weeks. If these are anything to go by it is great to think that Spring is nearly here!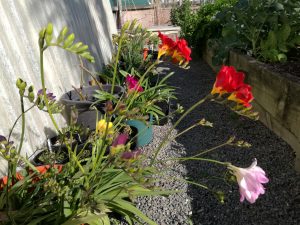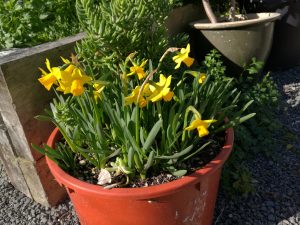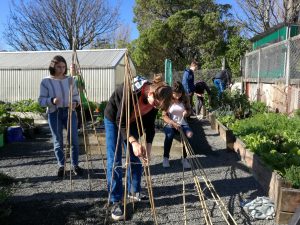 ---
Stories from the Wild: NZ Book Council Lecture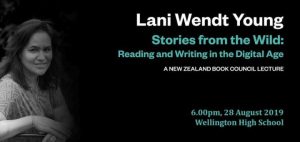 The NZ Book Council annual lecture will take place at WHS on August 28th. Samoan author Lani Wendt Young will  deliver the lecture which will take place in the Riley Centre at 6pm. Described as a a brave and personal talk on the growth of Pasifika literature and how digital technologies are disrupting traditional publishing and offering new opportunities for both readers and writers Lani's talk is sure to be a thought provoking and insightful.
For further details and tickets (student tickets are free) visit: http://bit.ly/NZBkCncl19
---
Achievements
National Chinese Bridge Speech Competition
Congratulations to Year 13, Theo van Toor who won 5th prize in the national competition held in Christchurch last week. This is a phenomenal and well-deserved achievement recognising Theo's hard work plus the support he has received from teacher Angel Lin in preparation for the competition.
---
WHS student work featured in Suffrage in Stitches
Following our feature in last week's Wrap Up, we have discovered that Year 10 Jeb Dudfield has also created a panel for this national exhibition in collaboration with his brother. Jeb's panel features family member Eliza Blakie who signed sheet 363 of the petition.
Suffrage in Stitches is open at the Wellington Museum until 31 August, after which it will be touring the country.
---
Sport
Fencing
CONGRATULATIONS to Josh James for his 1st place at the Central U20 Epee held in Upper Hutt on Saturday 10 August.  Well Done Josh another awesome Fencing result.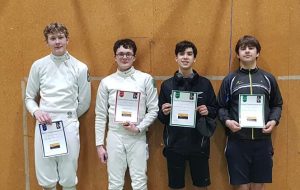 Netball
Good Luck to all our Netball teams this Saturday.  The weekend is finals weekend for all teams. We have our Senior A playing for 1st and 2nd, Senior B and Junior A both playing for 3rd & 4th. 
Sport and Cultural Photos
If you wish to order Sports and Cultural Photos, these can now be purchased at Student Services for a price of $7.00 per photo. Payment must be made when placing your order, the last day for ordering your photos will be on Thursday 29 August. 
---
From the Careers Desk
Term 3 is very busy for students and staff alike in terms of thinking about next steps. In the next few weeks, students in Years 10-12 will have opportunities to do activities in Rōpū and are encouraged to engage with you at home. These activities are to encourage conversations about Subject Choice for 2020. These students will also receive a "CHOOSING SCHOOL SUBJECTS ACTION PLAN" where they can record their thoughts about their interests, skills and favourite subjects. They can then look up information about required and recommended subjects for pathways/jobs that they are interested in. Later this term, students will need to submit their subject choices for 2020.
To further support students and families, for Years 11-13 there is an opportunity to visit local tertiary providers on Fri 23 Aug. WHS is running a Careers Expo on Mon 2 Sept (Future Focus event) where students will have the chance to meet and chat with a wide variety of University, Polytech, Industry Training Organisations (details in the next Weekly Wrap Up). We would encourage parents to come to the Expo at the end of the school day (3.30 – 430pm),  or during the day  before they go to the Future Focus sessions.
For Year 13 students over the next few weeks, there will also be the Expo opportunity as well as access to resources such as …
Where to from school? (E Book)

CV/cover letter templates for those intending on seeking work.

ALL NZ universities will visit WHS between now and late Sept

Apprenticeship contacts information

Polytech course information 

Gap Year ideas
Any students/families that want to have a Careers focused conversation with the Careers Adviser can set this up by contacting: CHUNI BHIKHA     chuni.bhikha@whs.school.nz