Important Dates
24 June – Board of Trustees meeting, 6.00pm

26 June – School closes 12.00 for PPTA meeting (see below)

28 June – Reports available online

1 July – Year 9 Options begin (third rotation)

2 July – Music Evening, Riley Centre 7pm

5 July – End of Term 2

22 July – Term 3 begins

23 July – Parents Evening for Seniors (and Juniors as requested). Information to follow.
---
Important Information
Notification of Wellington PPTA meeting 26 June
Please note that the proposed strike action for 25 June and 2 July has been cancelled.
As you may be aware, PPTA has received an amended offer from the Ministry with respect to the Secondary Teachers' Collective Agreement, and will be bringing this to members at meetings between 24th and 28th June. The Secretary for Education has approved special meetings for this under her authority in order to facilitate voting on the settlement before the end of this term. The Wellington meeting will be on Wednesday 26 June at 1pm. In order for PPTA members to attend this meeting, school will finish at 12pm on this day. The timing for the day is as follows:
8.45am – normal period 2 class
9.40am – normal period 3 class
10.40am – interval
11.00am – normal period 4 class
If your student requires supervision during this time, there will be supervision available. Please contact Jude (jude.aspinall@whs.school.nz) at reception if this is the case.
---
Bidwill Street closure – 25 June
We have been advised that access to WHS via Bidwill Street will be restricted next Tuesday, 25 June. From 9.00-4.00 Bidwill Street will be closed between numbers 29-35 while Northpower carry out power pole replacement work. This may affect your / your student's journey to and from school. Please allow extra time if Bidwill Street is on your route to WHS.
---
What's happening?
WHS helps MoE to review design concepts for School Leavers Toolkit
Over a dozen WHS senior students attended 2 user-testing workshop on Monday 17th June run by the MOE (Ministry of Education) to review the forthcoming 'School Leavers' Toolkit' design concepts. They heard from a diverse group of our students with a wide range of perspectives, different aspirations and varied learning needs.
---
High Teams training for Tournament of Minds (ToM)
The Tournament of Minds (ToM) is a school competition program available throughout Australia, New Zealand, Hong Kong, Thailand, Hong Kong, India, Cambodia, Indonesia and Singapore. ToM runs through the third school term, commonly commencing in the first week back at school and concluding with the regional Finals at Victoria University of Wellington on Saturday, August 31st, 2019.
Contact the WHS Tournament of Minds Coordinator if your Year 9 student would like to participate. More details below and an annual entry fee of $25 – $50 per student is anticipated depending on the number of teams we can field  (we need 3 more year 9 students per team ) https://www.tom.edu.au/Branch/nz/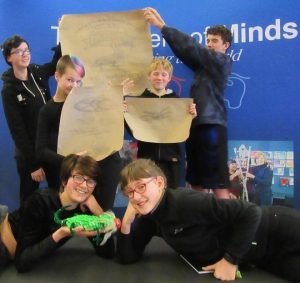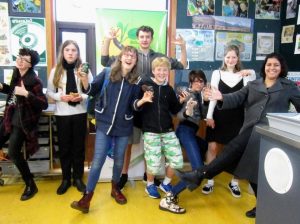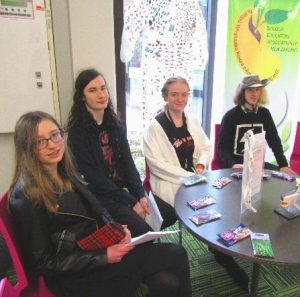 ---
WHS students test WELLTOWN
There is nothing like Welltown anywhere in the world and WHS staff & students who tried it out on Wednesday 19th June were amazed by it. This is the most ambitious project Wrestler has ever embarked on. Turning a city into the world's first gamified virtual reality experience…  Using a variety of technologies, including photogrammetry, CG, 360 video, motion capture, green screen and animation, they put together an experience that captures the essence of Wellington. View the WELLTOWN TRAILER here and find out more at: www.WELLTOWN.nz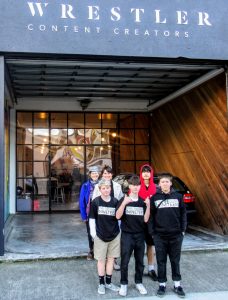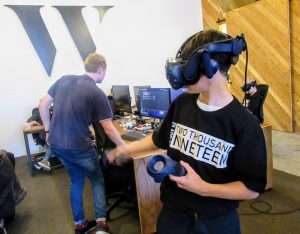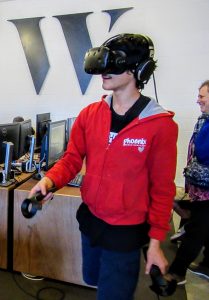 ---
Wellington Japanese Trivia Champs
Two teams of Year 9 & 10 students put their knowledge of all things Japanese to the test in the Wellington Regional Japanese Trivia Champs last Friday night. Although neither team came away with 'the cup', they had a fun night with other students from around the region quizzing, playing Jan-ken Conga & trying to master the Kendama.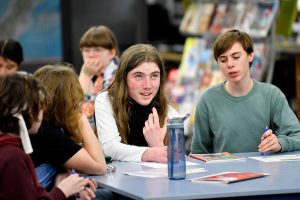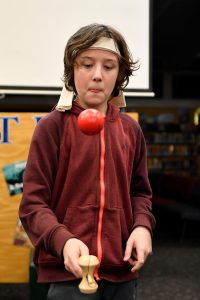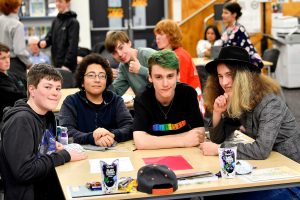 ---
48HR Film Challenge
Over the last weekend more than 60 Wellington High students competed in the annual 48HR Film Challenge. Teams gathered at Massey University before 7pm on Friday night and were given a genre and a list of camera shots and props to include in their short film, which they had to build from scratch over the weekend! There was a range of interesting scenes being filmed around school and a few teams came nail-bitingly close to the hand in deadline of 7pm on Sunday night. The majority of Wellington High teams' films will be premiered at the 48HR Heats on Tuesday 25th of June,  Penthouse Cinema from 5.30pm.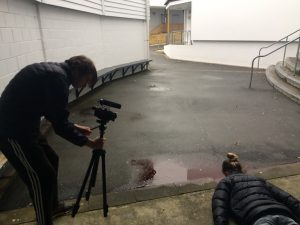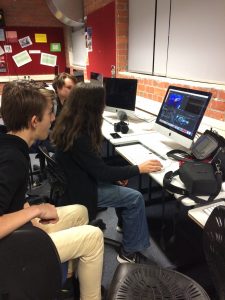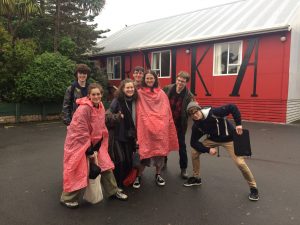 ---
Doc Edge 2019 Presents: Ngā Taonga for WHS Students and Staff
WHS Year 10 Students and Staff are amongst the first in Aotearoa NZ to view two recently-preserved and digitally-restored documentaries of national historical importance. Te Matakite o Aotearoa / The Māori Land March (1975 Dir. Geoff Steven) and Bastion Point: Day 507 (1980 Dir. Merata Mita, Leon Narbey, Gerd Pohlmann).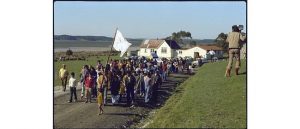 Fifty marchers left Te Hāpua on 14 September for the 1000-km walk to Wellington. Led by 79-year-old Whina Cooper, the hīkoi quickly grew in strength. As it approached towns and cities, local people joined to offer moral support. The marchers stopped overnight at different marae, on which Cooper led discussions about the purpose of the march. About 5000 marchers arrived at Parliament and presented a petition signed by 60,000 people to Prime Minister Bill Rowling.
Bastion Point: Day 507 is a landmark depiction of the eviction of protestors from Takaparawhau (Bastion Point). From 5 January 1977 until 25 May 1978, Ngāti Whātua reclaimed the land, building living areas and planting crops. On the 507th day, 222 protestors, who were engaged in non-violent resistance, were arrested by 600 police and army officers. For more about the occupation of Bastion Point / Takaparawhau, watch the 1999 TV documentary: Bastion Point – The Untold Story, available at NZ On Screen.
---
Blank Canvas
You are  all invited to exhibit  work for our Blank Canvas 2019 exhibition. Blank Canvas is open to all students and staff of WHS. You can enter any art work under any medium: PAINTING, DRAWING, PHOTOGRAPHY, PRINTMAKING, DIGITAL ART, SCULPTURE OR TEXTILES BASED WORK . One entry per person. You  can also sell your work through this exhibition.
Enter through Google forms https://forms.gle/7jSu1rgkPKeVWrJQ6 . Entries close 23 July (the first Tuesday of Term 3).
Exhibition date: 25 – 30 July 2019
---
Achievements
Wellington Regional Japanese Speech Contest
This year we had two students join the annual Japanese Speech Contest, Sophia Barclay in the Year 10 category and Anna Liu in Year 13. Both students spoke beautifully and with confidence.
Congratulations to Anna for placing first in the Year 13 category with her thought provoking speech on Bullying.
---
Manawatu Jazz Festival winners
Our top Jazz band collecting awards at the Manawatu Jazz Festival (the unofficial regional finals) on Queens Birthday weekend
Best drummer: 
 Sebastian Macaulay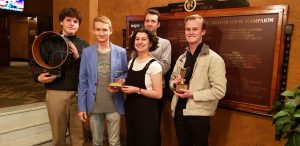 Best woodwind player: Keeson Perkins- Treacher
Best pianist: Hunter Davidson
Best combo: Wellington High School
Wellington Jazz Festival (the unofficial national final) Wednesday the 5th of June
Adjudicators Commendation: Keeson-Perkins-Treacher
Special thanks to all our itinerant music teachers.
---
NZ Cyber Security Challenge 
Will Hayman, Eli Martin, and John Shea have all qualified for the next round of the NZ Cyber Security Challenge. They have been invited to participate in the  Cyber Security Researchers of Waikato NZ Cyber Security Challenge. The competition will be in Hamilton 12,13 July. They will take part in cyber security challenges over 2 days learning and competing with other students and professionals.
---
Sport
Fencing
The Central Secondary Schools Individual Fencing Championships were held in Brooklyn on 15 & 16 June.  Congratulations goes to Josh James who won 1st place and Ollie Markwell who came 2nd. Well Done boys they are outstanding results.
---
Rowing Camp 
Last weekend, six students attended Rowing Camp. They were were up at 6am each morning and completed two rows on Saturday and a 3 hour row on Sunday. They rowed 30km over the weekend, which is quite difficult in this strongly tidal river.
Students who attended were: Joshua Ryan, Indiana Ford, Stella Maiden, Lola Crocker, Jessie Davidson, Isabel Mathiasen.
We look forward to the next training camp in August.