Important Dates
Reports available online from 28 June 2019

2 July – Music Evening, 7pm in the Riley Centre

5 July – End of Term 2

22 July – Term 3 begins

23 July – Parents Evening for Seniors (and Juniors as requested). 

Matariki begins
Ka puta Matariki ka rere Whānui, Ko te tohu tēnā o te tau e!
Matariki reappears, Whānui starts its flight, Being the sign of the (new) year.
We welcome the start of Matariki this week. Matariki is the Māori name for a group of stars known as the Pleiades star cluster. The Māori New Year is marked by the rise of this star cluster and the sighting of the next new moon. In 2019, the Matariki period is 25 June-3 July.
---
Important Information
Welcome to our new Deputy Principal, Shaun Tavernor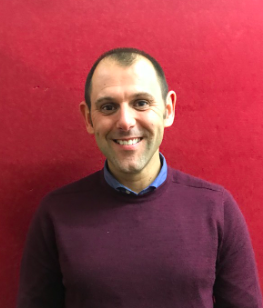 It was with great pleasure that we have welcomed Shaun Tavernor to the Deputy Principal position. Shaun writes: "I am really excited to have started at Wellington High School and looking forward to making a contribution to a school with such a special character.  I have come to High after spending eight happy years as Deputy Principal at Rongotai College, but I felt ready to move on and take on a new challenge. I arrived in New Zealand from the UK and taught at Kuranui College in Greytown, where I had a number of roles including Head of Science faculty and Dean of Senior School. At both schools, I have had a senior role and interest in pastoral care to ensure that all students have every opportunity to succeed – something I will continue at WHS.  In my spare time, I really enjoy watching and playing football. During my short time at the school, I have been blown away by the warm welcome and I would like to extend my thanks to the school community."
Parents' Evening for Seniors: Tuesday 23 July 2019
On Tuesday 23 July, we will hold a Parents' Evening for Senior students —and Juniors as requested on their reports. Emails have been sent to Year 11-13 this week. Note that interviews will run from 2.00-5.30pm. Booking letters will be sent to Juniors in the last week of term once reports are live on the portal.
School will finish at 1.20pm on that day for all students.
Homestays urgently needed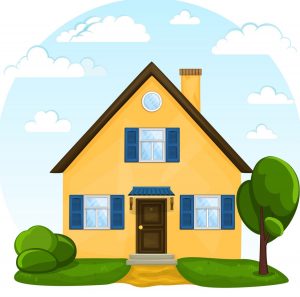 Have you thought about hosting an international student?  Now is the time!
Due to changed circumstances we have two students who are without a homestay.  These students arrive in mid July to start at Wellington High in term 3. Both students are boys.
Male student 1 – aged 16.5 from Italy, here for terms 3 & 4 i.e. until December. This boy is allergic to animal hair.
Male student 2 – aged 15 from Germany, here for a full year i.e. July to July
We are looking for inclusive, caring and supportive homes.  The students require a room of their own, three meals a day and to be welcomed into family life. A homestay fee of $281.00 per week is paid fortnightly (increasing to $305 p/w in 2020).  There is close support and communication provided from the WHS International Dept.
---

All welcome to Music Evening – Tuesday 2 July, 7pm
Everyone is welcome to attend the Music Evening in the final week of term on Tuesday 2 July, in the Riley Centre.
We start at 7pm and entry is $5. It will be a wonderful evening as always.
---
Tournament of the Minds Teams Thriving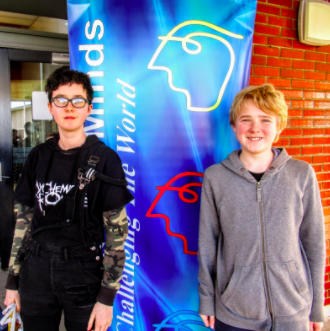 Johnny Dransfield and Alex Buyck represented the school on Saturday 22nd June 2019 at the Tournament of Minds Team Development Workshop.
After training with teams from throughout the region they will bring their ideas, insights and experiences back to High to lead our teams in the ToM Regional and National Finals in term 3.
---
Tim Li – our fisher artist
"Can't eat your ghost fish?" Tim Li hauls up goblins, chimaera and stargazers and our Bio students get to hold up the catch of the day before Tim draws them from life. Tim – WHS Art Teacher –  is a skilled artist and teacher – renowned for his detailed portraits of sea life. 
Tim contacted Sanfords about sourcing some species that he wanted to put onto his drawing list. He asked them if they had any of the specific species he was after, and anything interesting in their bycatch. They sent him a spiky oreo dory, a ghost shark, a long nosed chimaera, and spotted stargazer. The drawings take anywhere between 40-150 hours and they seem to be getting bigger and bigger  – see more here on Tim's website https://www.facebook.com/timliart
---
Predator Pest Control at High
The A team at High (A for Awesome) continues to learn about protecting our threatened natural Taonga (treasure) through predator control on the East Bank of the WHS Site. This team of WHS Student Conservationists have discovered the positive impact trapping pest predators has had on increasing bird, lizard and plant numbers around WHS with the appearance of Kaka, Kereru and Tui in our Canopy and the Kowhai in bloom. 
Through trapping and recording the rats, stoats and other mustelids in this mast year when our trees experience extremely heavy flowering, fruiting and seeding our students have become even more aware of the risks to endangered species animals when the seed or fruit is gone and the plague of predators turn to our native birds, bats, lizards and insects. Preventive trapping of Predator Pests will help control this plague in coming years.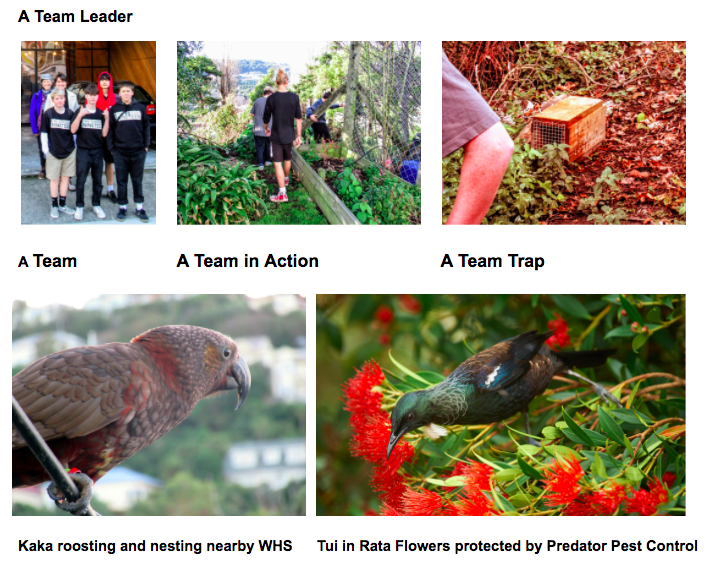 ---
Achievements
Sophie Mance leads NZ Team to Worlds IYPT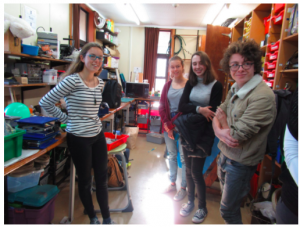 Friday Morning (28th June 2019) saw the presentation of  'Go Mighty Warrior' pounamu to Sophie Mance (on LHS). Today was her last day in school before she sets off to captain the NZ team at the Physics tournament in Warsaw. We wish her all the best for her team, country and tournament. IYPT (The International Young Physicists' Tournament), sometimes referred to as "Physics World Cup", is a team-oriented scientific competition between secondary school students. The participants present their solutions to scientific problems they have prepared over several months and then discuss their solutions with other teams. The roles of Reporter (Presentation), Opponent and Reviewers are graded by a jury consisting of international experts. To Follow the tournament click Here.
---
Nikita Dyer and Euliz Samson Medal Winners at NSSCC
They competed in the Regional National Secondary Schools Culinary Competition on the 28th of June. Marking is based on NZ Chefs association competition rules- competitors start with 100 points and lose points based on a range of criteria. (90-99- Gold Medal, 80-89 Silver medal, Bronze 70-79.) Euliz placed second equal with a Bronze medal. Nikita placed first with a Gold Medal. This means that he has gained entry to the Nationals in September where he will compete in a team with Euliz. They've both worked really hard!
---
Sports
2019 Central Zone Secondary Schools 
Underwater Hockey Championships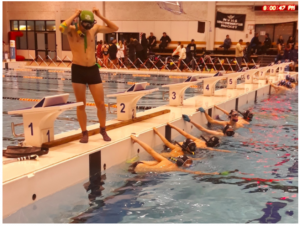 Wellington High School had four teams entered in the tournament last weekend. This is the largest UWH tournament of the year in NZ, with a total of 42 teams competing. The main objective of each team is to finish in the top 5 of their grade and qualify for nationals in August.
Our Junior Open (under 15) team had the hardest job due to there being 12 teams in their grade. They were the most successful WHS team, managing to finish 5th and narrowly losing out to Scots for 4th. The team, coached by Year 13 student Michael Edmeades, has qualified for nationals for the first time ever. Captain (and team MVP) was Henry Murdoch of 10 Howell 1. MVPs of the other teams were Renee Acton (Junior Girls), Sofi Dickinson Smith (Senior Girls) and Michael Edmeades (Senior Open).
All the players had an exhausting and enjoyable weekend. The Senior Girls finished 6th and are waiting to find out if they will be offered a wildcard entry into nationals.
Image: Wellington High School's Junior Open Team preparing for their big game against Scots College