Important Dates
13 May

– Board of Trustees meeting, 5pm

20 May

– Te Whānau a Taraika hui, 6pm

22 May

– Feeder School visits, 12.30pm – 2.30pm

24 May

– Board of Trustees nominations close, 12pm

31 May

– Wellington Loop Day

Teacher only day – School closed

3 June

– Queen's Birthday holiday.

School closed

7 June

– Board of Trustees election day

24 June

– Board of Trustees meeting, 6.15pm

5 July – End of Term 2
---
Important Information
Invitation to Open Evening 2019
Wellington High School warmly invites you and your whānau to attend our Opening Evening 2019 on Monday 10 June from 6pm-8pm. School tours at 6pm, followed by the Principal's address. Enrolment packs will be available.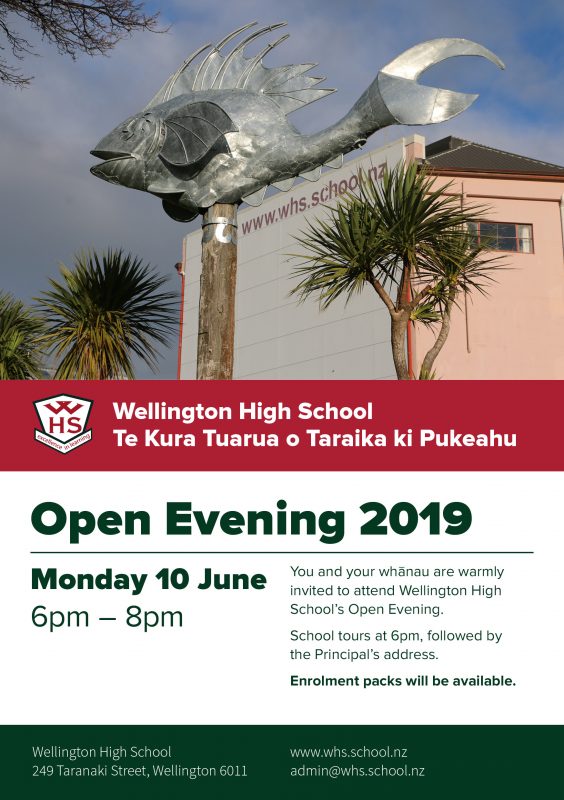 ---
Adjusted days and timetables in Term 2
We have two further events this term that mean we have to make changes to the timetabled day.
Intermediate school visits – Wednesday 22 May 
8.45 – period 2 – Line 1
9.40 – period 3 – Line 5
10.40 – break
11.00 – period 4 – Line 3
12.00 – finish for day
Open Evening – Monday 10 June
Normal day with no rōpū, school finishes at 3pm.
---
Board of Trustees election – nominations open
Elections for the Board of Trustees will take place this term. Nomination forms for the Board of Trustees election were mailed to everyone on our electoral roll last week. You should already have received a mailing to your home address. Nominations will close on 24 May at 12pm.
---
Student Safety
We have been advised of the recent attempted abduction of a student from a school in the Wellington area. Remind your students that it is essential they never accept a lift from a someone they do not know.
---
What's happening?
Nepal Trip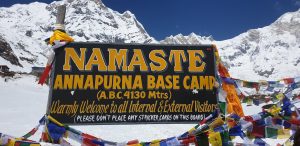 Namaste. A week ago 16 students returned from spending almost 3 weeks in Nepal. All students and adults involved in the trek made it to Annapurna Base Camp, at an altitude of 4130 m. They also spent a few nights in Pokhara and Kathmandu where they met local people and shopped in the local markets. They also visited a school which is sponsored by the WHS and gifted new clothes and money raised by last year's Nepal trip group. Dhanyavad Bharat Pancha for organising an amazing trip that the students will remember forever.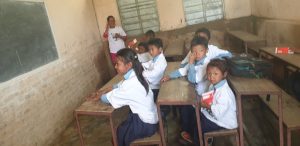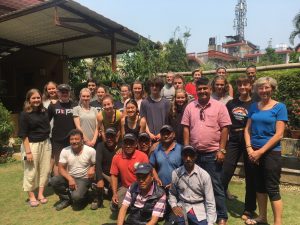 ---
Shakespeare Society production 2019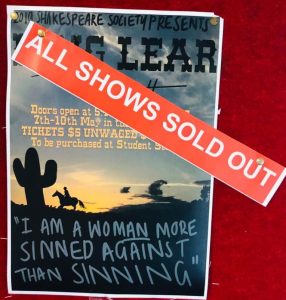 It is every thespian's dream: to perform a show that has sold out. Such is the case this week for the Shakespeare Society whose production of King Lear sold out well before the end of its run.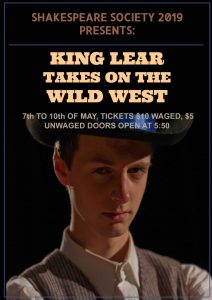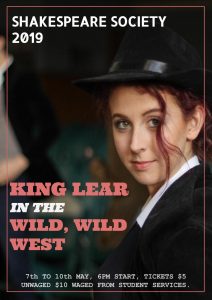 Stage Manager Rilke Comer sums up the experience, in blank verse:
'Shakespeare this year has performed Western King Lear
Full of gunshots, thunderstorms and gender switches.
Starring lies, death scenes, stripping and screaming.
A play the old recognise, and the young;
Well, it's opened their eyes. Western gone wild.
A play fashioned by Melville and Pride.
Starring Rosemergy, Medlicott, Blackburn.
Harris and Benzon. Matheson, Lee, Crane
And Dew. Williams, Jerram, Moala
-Knox. Goldsack and Broadley. Stevenson. Wiles.
There were so many more that made this play:
a ball. Make-up and backdrops. Props galore.
We will die Bravely like bridegrooms, tonight.
A showdown that will go down in our Herstory.'
---
WHS Students explore Te Taiao | Nature at the Media Preview 
20 WHS Senior Biology students were excited to join the Media and VIPs for the official preview of Te Papa's latest 12 Million exhibition Te Taiao | Nature this week. The sneak preview saw our students interviewed for their thoughts on Biodiversity, Climate Change and the potential human-related extinction of over a million animal and plant species.
Te Papa's new exhibition open this Saturday from – 9 am to 9 pm and all our students, parents, caregivers and staff are invited. More class visits will take place over coming weeks, with several Year 10 rōpū visiting next week.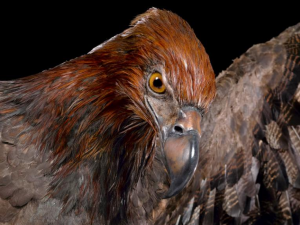 Te Taiao | Nature  is unique. Through it, Māoriknowledge  meets science, in interactive exhibitions about our weird and wonderful wildlife;  our shaky land; and the innovative ways we are protecting our natural taongatreasures. There are more than 1200 specimens on display in the exhibition, including birds, moths, fish, and moa bones (one of which will be available for students to touch). Matauranga Māori, the knowledge of the natural world accumulated by Māori since they arrived here, is alongside the science in the exhibition. "The overarching theme in the exhibition is Matauranga Māoriand Science walking together, telling the same story  through a chorus of many voices telling the story about Te Taiao | Nature
Te Taiao | Nature Opening
Join Te Papa for the official public opening of Te Taiao | Nature and be one of the first explorers of the new exhibition zone.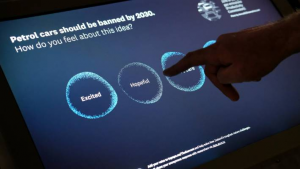 When | Āhea Sat 11 May 2019, 9.00am–9.00pm
Where | Ki hea Bush City, Main Entrance, Te Taiao | Nature
Cost | Te utu Free entry
---
Biotechnology in action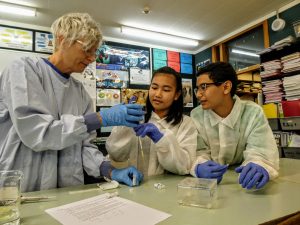 Sara Filoche's visit this week enabled Year 10 Students experience cutting edge Biotechnology and Genetics Experiments. Sara is the Senior Lecturer in the Department of Obstetrics, Gynaecology and Women's Health, Department of Pathology and Molecular Medicine at the Otago Medical School in Wellington.
Sara and her colleagues brought all the equipment, chemicals and gels to carry out a range of genetics experiments – well beyond our resources and budgets. With her help, our students ran a gel to see band patterns for inheritance of sickle cell anaemia. This takes several hours to finish, and the gels were kept to look at during the next day's class. Students used expensive micropipettes and loaded a gel, which ran for a couple of hours. They then stained it with non-carcinogenic dyes. They explored SNP data from 23&Me to investigate the concept of genotype and phenotype. SNP s (pronounced "snips"), are the most common type of genetic variation among people – they are in full – Single nucleotide polymorphisms,). Students extracted DNA from strawberries and studied pedigree drawings to discover hidden patterns of inheritance.
A big thank you to Sara Filoche and her colleague Claire Henry from the Otago Medical School in Wellington for their time and generosity in visiting us and enabling our students to experience such sophisticated techniques.
---
From the garden
Our Horticulture students have been taking advantage of the warm autumn weather and tackling a wide range of jobs in the garden.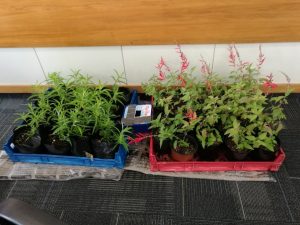 The fruits of their labours: pineapple sage and Penstemon plants ready for sale.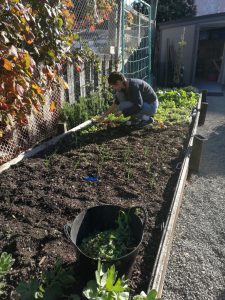 Weeding winter vegetable seedlings.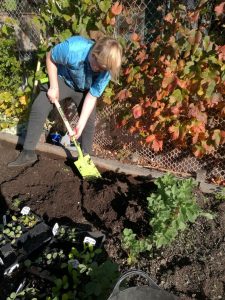 Preparing soil for seedling transplant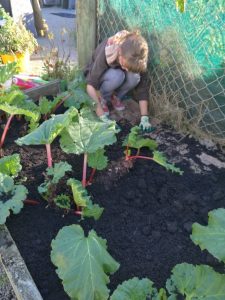 Mulching the rhubarb bed for winter
---
Sports
Winter Sports are underway
Week 1 saw a fantastic start to Winter Sports.  Boys Hockey had a great win against Wellington College; Senior A Boys and Girls Basketball had good wins over their opposition,  and our Junior A and B Netball teams also got off to a good start, both with good wins. This week we have our Junior and Senior Badminton teams starting their competition with Table Tennis and Ultimate Frisbee starting in the next 2-3 weeks.
If you want to find the draws for your sons' or daughters' next games you can find these of the school website www.whs.school.nz by clicking on the Sports tab and then selecting Sports Draws. From the drop down arrow click on the sport.
If your son or daughter plays Hockey or Netball the draws can be found on the links below:
Link to Netball Wellington Centre Fixtures; http://websites.sportstg.com/assoc_page.cgi?c=1-7022-0-527711-0&a=COMPS
Link to Wellington Hockey Draws: http://wellingtonhockey.org.nz/competitions/?group=secondary
Fencing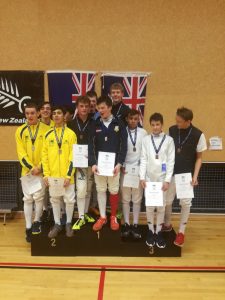 Over the Easter Break Josh James attended the Oceania cadet championships where he was selected for the New Zealand 'A' epee team and they won gold medals in the team event against Australia 'A' with the Oceania combined team taking bronze.
Sport Fees
A reminder that all sports' fees are now due. These can be paid at Student Services or via the Parent Portal.
Yoga
Yoga is once again offered in Term 2.  This will take place after school on Tuesday 14 May  from 3.45-5.00pm in the Pavillion (the classroom by the field).  The cost is $55 for 7 sessions. If your child is interested can you please let the Sports Co-ordinator know on sport@whs.school.nz. We need a minimum of 10 students for this to run.
Code of Conduct
Click here to read the Wellington High School Sports Code of Conduct for both players and parents.