Important Dates
6 May

– Junior Parent-Teacher Conversations, 2pm – 5.30pm.  

Students leave at 1.20pm

13 May

– Board of Trustees meeting, 5pm

20 May

– Te Whānau a Taraika hui, 6pm

22 May

– Intermediate School visits, 12.30pm – 2.30pm

24 May

– Board of Trustees nominations close, 12pm

31 May

– Wellington Loop Day

Teacher only day – School closed

3 June

– Queen's Birthday holiday.

School closed

7 June

– Board of Trustees election day

10 June – Open Evening 6pm-8pm
24 June

– Board of Trustees meeting, 6.15pm

5 July

– End of Term 2
---
Important Information

Adjusted days and timetables in Term 2
We have several events this term that mean we have to make changes to the timetabled day.
Junior Parent-Teacher conversations – Monday 6 May 
Lessons finish at 1.20, no period 5
Intermediate school visits – Wednesday 22 May 
8.45 – period 2 – Line 1
9.40 – period 3 – Line 5
10.40 – break
11.00 – period 4 – Line 3
12.00 – finish for day
Open Evening – Monday 10 June
Normal day with no rōpū, school finishes at 3pm.
---
Board of Trustees election – nominations open
As you'll be aware from our Weekly Wrap-Up in Term 1, elections for the Board of Trustees will take place this term. Nomination forms for the Board of Trustees election have been mailed to everyone on our electoral roll this week. You should expect to receive a mailing to your home address shortly. Nominations will close on 24 May at 12pm.
---
Kapa Haka Appeal
Wellington High School has a long for Kapa Haka. However, in recent years student participation has dropped. Kapa Haka tutors Shane Aramoana, Rangi Tangaere and Baden Ewart have written to all parents, caregivers and whānau to encourage participation. The Kapa Haka group's first noho is this weekend and we encourage all interested students to attend
Click here to read the Kapa Haka tutors' letter.
To inspire you, watch our Te Whānau ā Taraika Kapa Haka group of 2013 competing in the Wellington Regional Whakataetae competition.
---
What's happening?
Capital City Kāhui Ako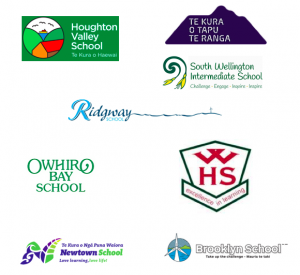 Wellington High is part of a Kāhui Ako / Community of Learning with seven of our feeder schools. We are delighted to have submitted our Achievement Plan to the Ministry of Education for approval at the end of last term.
This term, our schools will focus on the appointment of at least three teachers from our schools who will work with the Karen Spencer, our Kāhui Ako Lead, to develop and implement a strategic plan focused on our Achievement Challenges.
We will also be establishing a Stewardship Group to oversee the progress of the Kāhui Ako and "carry the wishes of our community". You may wish to consider whether you would like to be involved in this — you can read more about this here. Term 2 will also see our schools work together on Year 8 student visits.    
---
Japan Trip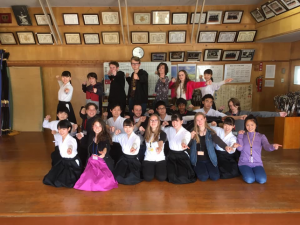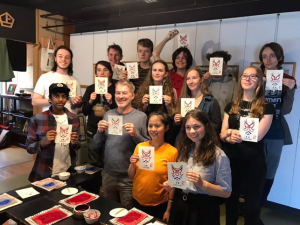 13 students have just returned from spending 3 weeks in Japan, visiting Osaka, Kyoto, Nara, Kanazawa, Himeji, Hiroshima and Tokyo before spending a week doing a homestay at our sister school in Sapporo. Highlights included a cooking class in Osaka where we made udon from scratch, cherry blossoms in full bloom at Himeji castle, clear views all the way to Mount Fuji from the Tokyo Sky Tree and the Mori Digital Art Museum in Tokyo. However, for most students, the best part of the trip was the homestay and the activities at the school.