Important Dates
20 May – Te Whānau a Taraika hui, 6pm
22 May

– Feeder School visits, 12.30pm – 2.30pm —

School closes at 12 noon

24 May

– Board of Trustees Elections nominations close, 12pm

29 May – PPTA National Strike — No formal classes
31 May – Wellington Loop Day – Teacher only day – School closed
3 June

– Queen's Birthday holiday.

School closed

7 June

– Board of Trustees Election Day

10 June

– Open Evening, 6pm – 8pm –

School closes 3pm

24 June

– Board of Trustees meeting, 6.15pm

5 July – End of Term 2
---
Important Information
NCEA qualifications now fees free
Further to announcements earlier this week, we have recently received confirmation that NZQA will no longer charge NCEA fees. This includes fees for entering scholarship examinations. This comes into effect immediately.
NCEA fees will still apply to International students.
If you have not paid for NCEA fees yet, please do not pay unless you are an International student.
We will contact parents / caregivers who have already paid fees early next week with details regarding refund.
---
Board of Trustees elections – nominations closing soon
By now those on our electoral roll will have received information about, and nomination forms for, the forthcoming Board of Trustees elections. This is a reminder that nominations close on Friday 24 May at 12.00.
If you have any questions surrounding this process, please contact our Returning Officer.
---
PPTA Teachers' strike – Wednesday 29 May
From the media coverage you will no doubt be aware that the Post Primary Teachers' Association (PPTA) has voted for a day of strike action on Wednesday 29 May. Negotiations are continuing with the ministry so it is possible that action will be called off. If this happens we will immediately notify you.
We will remain open on Wednesday 29 May as there are some teachers who are not PPTA members who will not be participating in strike action. Although it will not be possible to run formal classes , we can certainly offer a supervised programme of study for your student if they will be in school.
---
Adjusted days / timetables in Term 2
Wednesday 22 May: This is a shortened day so we can meet our feeder schools in the afternoon
8.45-9.40: normal period 2 class (timetable line 1)
9.40-10.40: normal period 3 class (timetable line 5)
10.40-11.00: Interval
11.00-12.00: normal period 4 class (timetable line 3)
12.00: School finishes
Monday 10 June: Open Evening
Normal day with no rōpū, finish at 3pm.
8.45am – Period 1

9.40am – Period 2

10.40am – interval

11.00am – Period 3

12.00pm – Period 4

1.00pm – Lunch

2.00pm – Period 5

3.00pm – Finish
---
Invitation to Te Whānau Hui – Monday 20 May
Nau mai, haere mai ki te hui; Te Whānau a Taraika.
We would like to invite everyone to our Term 2 meeting for Te Whānau a Taraika.
Monday 20 May, 6pm, at Hineakau, marae dining room, Wellington High School.
If you would like to, please feel free to bring a plate to share.
Everyone welcome!
Agenda:
Upcoming events for 2019
Kapa haka
Any other business
You can find the minutes from our Term 1 whānau hui here:  Scroll down the page to for the latest Whānau Hui minutes.
Ngā mihi nui
Tim Poi
Chair
---
What's happening?
Kapa Haka
You will know that WHS has a fine tradition of Kapa Haka. To celebrate this and to encourage recruitment, Julian Arahanga filmed this video over the past weekends' noho. Watch it, enjoy it and encourage your young people to sign up for this creative, active and incredible experience.
---
The WHS brand refresh
Rich conversations with local designers, @Chrometoaster, kicked off on Wednesday with students, staff, and whānau exploring what WHS means to us all. We hope this is the beginning of a rejuvenation of how we present our story to our community, and a great co-design opportunity for our students. To be continued!
---
Manu Kōrero
Ka pai to our students competing in the Manu Kōrero competition this week. It was a pleasure to hear Breea present to the whole staff (high stakes audience!;) in Taraika as a rehearsal after our PD session learning te reo Māori.
---
Modernising maths for a changing world
We are delighted to be exploring innovative learning through the work of the Mathematics Faculty in the senior programme this year. The developments focus on learner-driven programmes, small group tutorials and flexibly-paced learning. The work, led by Caroline Lewis (Head of Faculty) and Bernie Wills, has recently been featured in this article: Modernising maths for a changing world. They are presenting to schools across Wellington during the Loop Conference this term, as well as further afield. This week, they shared early impact findings with the staff and the results are looking most encouraging! Watch this space for further developments.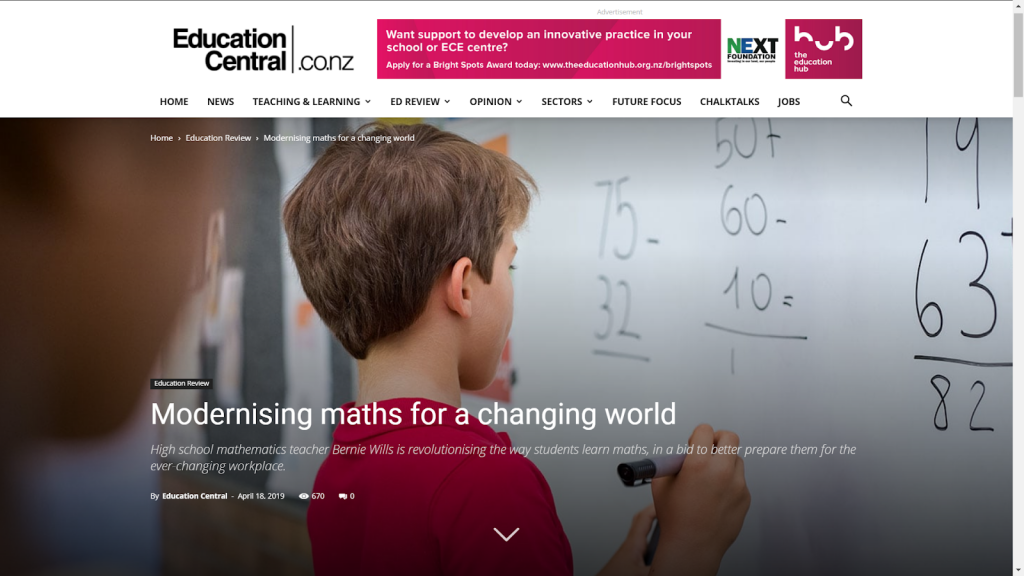 ---
Foods news  – 
Kaibosh project
Our Year 13 Food Technology class enjoyed a visit to Kaibosh this week and are excited to be working with them to develop a food product as part of their Food Waste project. A big thanks to Matt and Ben for their enthusiasm in sharing their mahi. 
Support our friends at Kaibosh by hosting a Meal in May (https://www.kaibosh.org.nz/). We are: our Hospitality students will be hosting a couple of these lunches for staff, albeit in June, once we start our wāhi kai service assessments.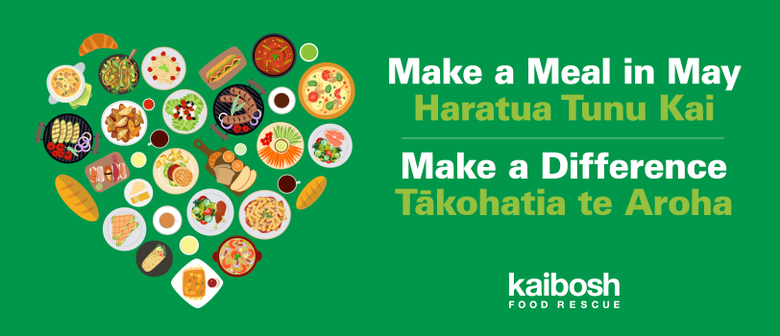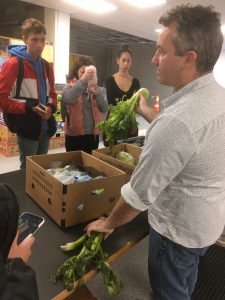 Help us to be a little more sustainable. 
If you have any plastic containers (eg  ice cream, margarine and yoghurt ) that you would normally recycle, please send them our way, as the students use them to take their kai home with them.
And finally a big thank you to the Roots and Shoots team for managing our recycling and compost.
Ka rawe!
---
Wellington Zoo visit
The Biologists visited Wellington Zoo this week, focusing on understanding animal behaviour. The chimpanzees obliged with displays of sign language gesturing for food, grooming the alpha males and threat displays.
The zoo guides were knowledgeable and supportive, helping our students understand why intraspecies relations can go awry. The gibbons were a high point as they yet again marked their territory with the traditional calls and response at dusk and dawn. Finally we found solace in the oily success of otter companionship as bands of brothers bore their fishy treats underwater, overground and snacked on sardines.
Thanks to the zoo for filling a warm, autumnal day with engaging animals, awesome displays and the showcasing the long term care of some of our most endangered wild and native species.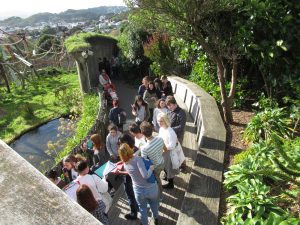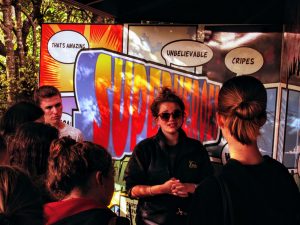 ---
Surviving semi-conductors, super colliders & seismic cores
A plucky band of Riley Year 10 ventured forth to discover the best in Art, Science and Nature at Te Papa and the City Gallery. Sacrificing their lunch break they set off to investigate the climate change challenge and the threat of global species extinction – at Te Papa's new Nature exhibition (Taiao). Satiated on Science they headed for light relief to the City Gallery of Light and Art.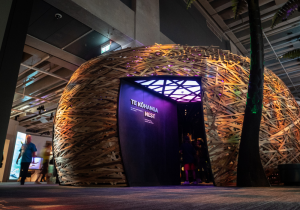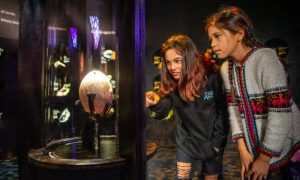 There too their dreams were shattered by the cosmic rays in CERN's colliders, the clash of continents and the clink of crystals created deep in the crust. It was a sight, sound and sensory overload on a series of super sized screens. Chastened but challenged they caught up with their mates at the giant black stone orb at Te papa and headed back to school; grateful to return to their mates, labs and classrooms of High.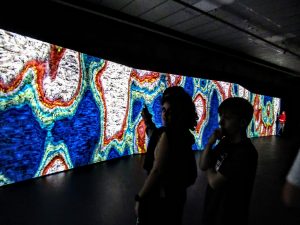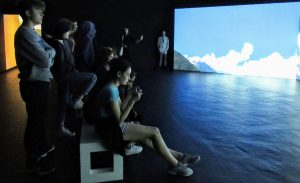 ---
The joy of scholarship
Biology students gather from throughout the school every Thursday afternoon to share the joy of studying scholarship science. This week we studied the speciation of antarctic cod and the sugary anti-freeze they have evolved to protect them from the chill polar waters. WHS has many students taking scholarship in all subjects – they join the thousands of community college classmates in their passion for lifelong learning.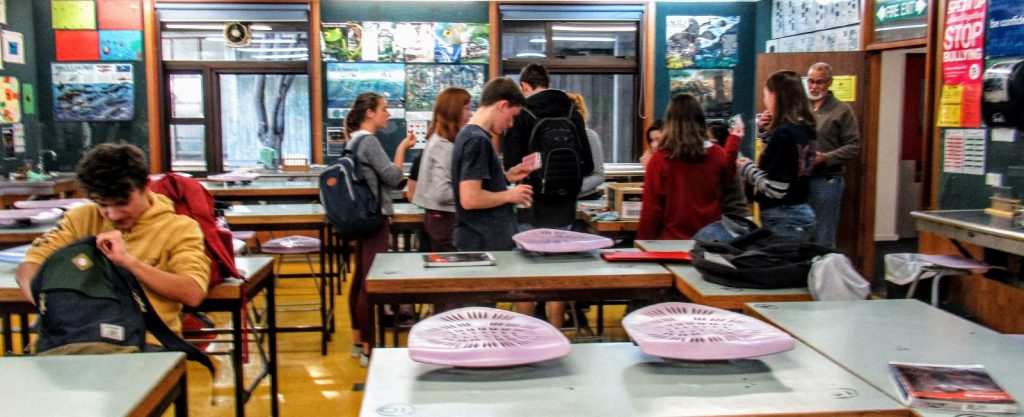 ---
Year 12 REC camp
Last Wednesday 8th May – Friday 10th May we went to Camp Wainuiomata to complete low ropes and high ropes activities. We stayed overnight in cabins and the students prepared and cooked their own food. The weather was nice the entire time and the class had an enjoyable experience and challenged themselves.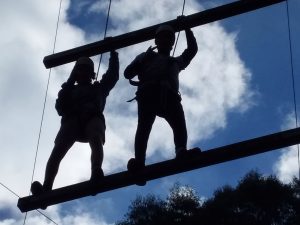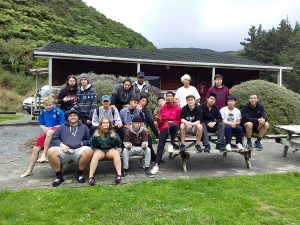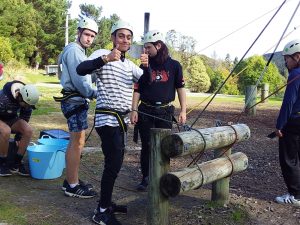 Sports
New in 2019 – Rowing
This year Wellington High School has started a Rowing team.  A large number of students took the opportunity of the "Learn to Row" programme in Term  1.  Since then, a group of students have committed to fitness and training, with the intention of competing in regattas in 2019/2020 summer.  Huge thanks must go to Mr Ward who has been the driving force in getting this up and running.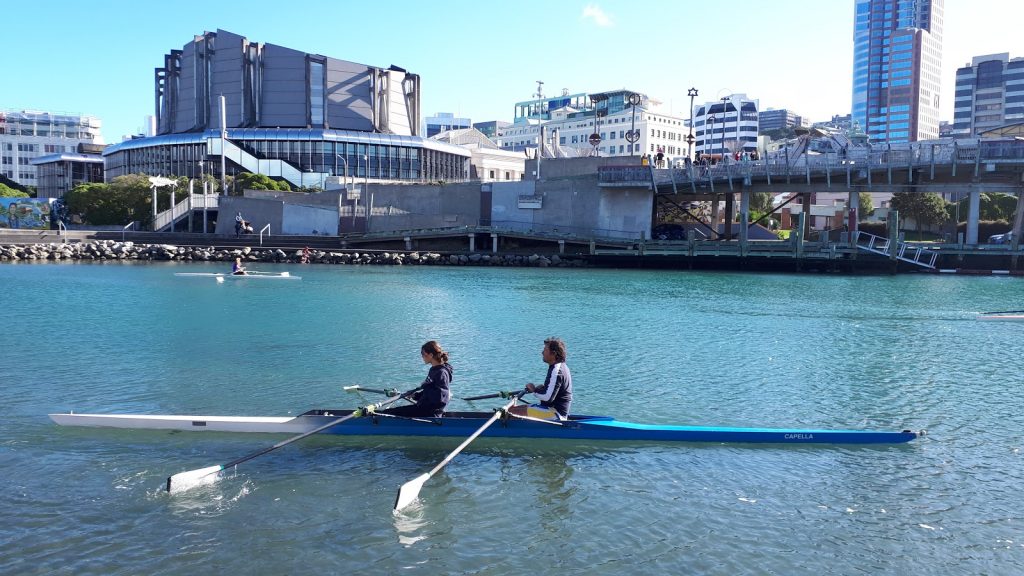 ---
Futsal
Congratulations to Seth Mitchell-Webster who has been selected into the Capital Futsal U16 Rep team.
---
Upcoming Sport Events
Sports and Cultural Photos
On Tuesday 18 June we will be holding our Sports and Cultural Photos in the Riley Centre for all our Summer and Winter Sports Team.  All players will need to bring their playing uniform (top, shorts and socks: no boots) to school to wear for the photos.
Basketball
There will be no Senior Basketball  on Friday 31 May.
Cross Country
The College Sport Wellington Cross Country Championships will be held on Wednesday 29 May at Harcourt Park in Upper Hutt.