Important Dates
Monday 7 August

: 

11.00 – 3.30 – Careers Expo for students in the Riley centre for Yrs 11-13 (optional for Y10 at lunchtime)

3.45-6.00pm. Future Focus evening (years 10-12). 

Monday 21 August

: 6pm. Board meeting

Wednesday 23 August

: 8.30-11.00am. MCAT derived grade exam (year 11 students)

Thursday 24 August:

Learning Conversations. Students will come into school only for their learning conversation. 

Friday 25 August:

Mid-term break – school closed

Monday 4 – Friday 8 September

: Derived grade exam week. 

Seniors will attend school only for their exams. 

Junior students' timetables are modified with lunch from 12.20-1.20 and period 4 is from 1.20-2.20pm.

Tuesday 12 – Thursday 14 September:

Year 11 DCAT exams

Tuesday 19 September:

Music Evening

Friday 22 September:

End of Term 3
---
Important Information
Careers Expo
All students in years 11-13 will be attending the Careers Expo on Monday 7 August. Attending organisations include Victoria University of Wellington, Massey University (Palmerston North), University of Waikato, University of Canterbury, Lincoln University, University of Otago and Universities NZ, a guiding group for all universities. In addition,  Wellington based polytech providers, Studylink, Armed Forces, apprenticeship providers, student exchange options and Outward Bound will all be present. 
All Yr 11-13 will be attending and all levels have some prep work to do before the Expo. The focus areas are:
Year 11/12 – subject choice. Students will update Quiz results and identify their top three job ideas and the key subjects they need to be aware of doing at school if they want to keep those ideas open and available to them
Year 13 – Opportunities for those thinking of tertiary study (Uni or other) to meet and chat with providers to better learn and understand what the entry requirements are (subjects, levels of achievement …). Those looking for apprenticeships will be able to find info to take away or talk to some providers.
---
Future Focus Evening
M Block Levels 3 and 4: Mon 7 Aug 3.45pm to 5.45pm.
This involves presentations from different learning areas and drop in opportunities with the Careers Department, the Learning Support Faculty and Deans. The evening is designed to allow students and whānau to aks questions and get information to make informed course choices, which will be happening over the course of the next couple of weeks.
Faculty presentations are on floors 3 and 4 of the Main Block and your student should be able to guide you. Further information on room allocation has been emailed to all parents and caregivers.
---
Achievements
Music Department updates
Our competition season is still ongoing!
Congratulations to:
Francesca Rotolo for getting through to the national finals for Chamber Music (and good luck for your performance in Christchurch this weekend)

Nico Buhne for getting through to the top 3 in the Young Jazz Band-it competition for the original composition category

Bleeding Star (Jude Savage, Carlos Bellamy, Otis Hill, Kindekel Banda-Moyes) for making it into the national finals of Smokefree Rockquest.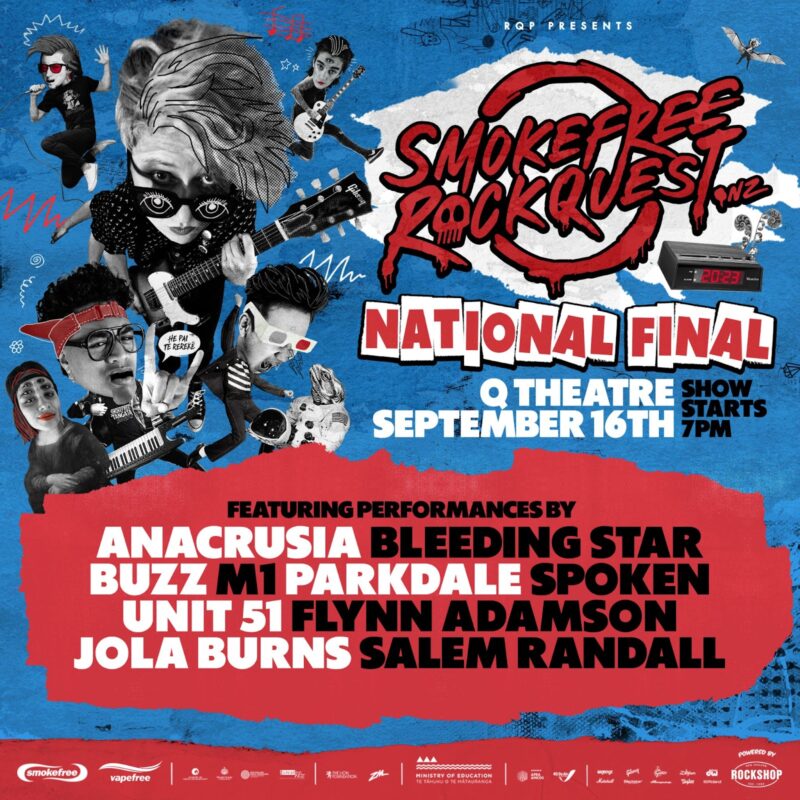 ---
IHC Art Awards
Congratulations to year 13, Lucia Tiso who is one of 30 finalists for the IHC Art Awards, with her ceramic piece, Jane the Tiger.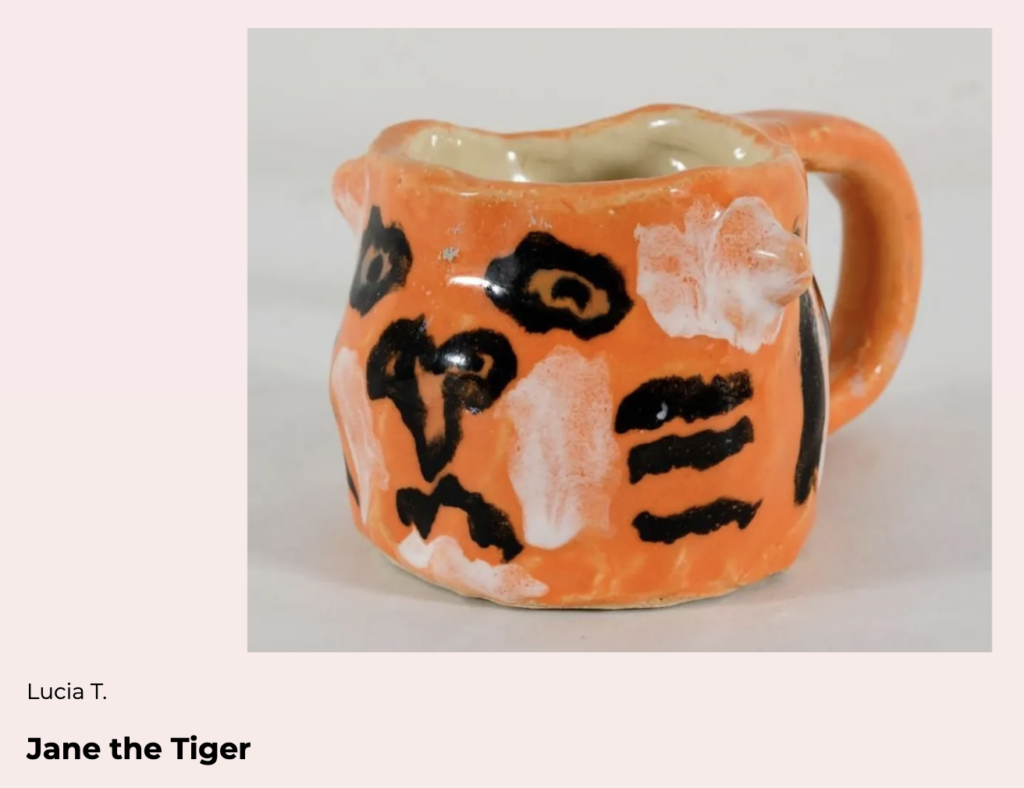 Lucia's work is featured in the IHC online gallery and, along with all 493 entries received, Jane the Tiger is on display in the IHC's pop up gallery at 69 Willis Street. The gallery is open until Wednesday 9 August so there is still time to visit. For opening hours click here.
To visit the finalists' online gallery go to: https://www.ihc.org.nz/get-involved/art-awards/art-awards-gallery-2023
---
Publication successes
Joshua Toumu'a had a poem published in the Spinoff last Friday. To read Joshua's poem, follow the link below. 
Former WHS student, Shakked Noy was published in "Science". Shakked is doing his PhD at MIT at the moment.
Congratulations to Joshua and Shakked on their publication success.
---
What's happening?
Blank Canvas
The annual Blank Canvas art exhibition did not disappoint this year with over one hundred entries of staff and student work.  Art teacher Ruby Joy with the support of art department staff, curated an outstanding display of diverse artworks from across our kura.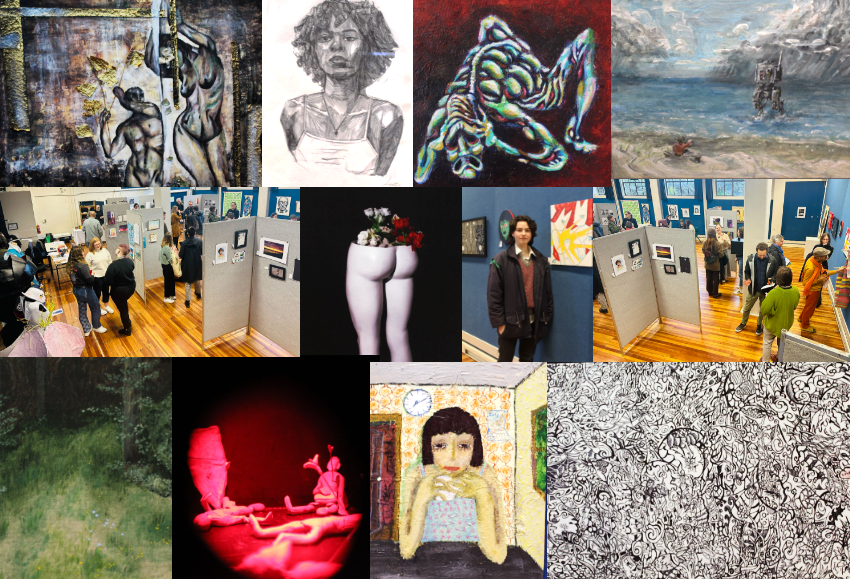 Ngā mihi nui to staff and whanau for attending the show and purchasing the work, it was so wonderful to see our rangatahi beaming with joy when their work was purchased. 
---
He Kākano
This week junior ākonga made Vietnamese spring rolls as part of exploring international cuisine in food technology. Senior ākonga are continuing kai skills this term by writing the steps involved in potato recipes, including a root vegetable soup they made for recent Matariki celebrations. Soil testing was a focus in Horticulture, alongside preparing to sow seeds for Spring planting.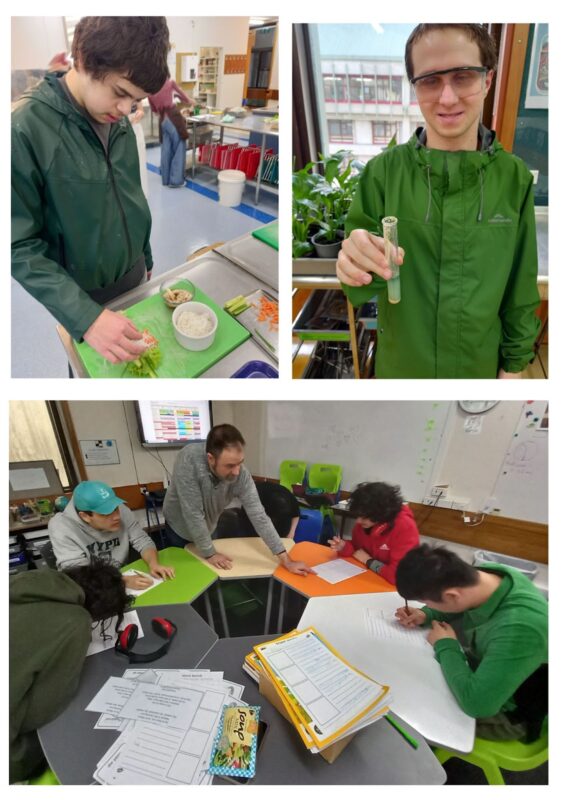 ---
Sport
NZ U19 Floorball selection
Congratulations to Austin Kyne and Vinnie Coup who have been selected to represent New Zealand in the under 19s Floorball Team competing in Singapore in October. We are very proud of their achievements and look forward to hearing about their experiences when they return.
---
International Dragon Boating 
WHS's very own Sports Coordinator Joe Sione will be competing for New Zealand in the 16th World Dragon Boating Racing Championships in Pattaya, Thailand next week. This is the second sport that Joe has represented New Zealand in, the first being Men's Indoor Netball. The championships are being streamed live on YouTube from Monday 7 August. We wish Joe and the team luck as they compete.