Important Dates
Monday 21 August

: 6pm. Board meeting

Wednesday 23 August

: 8.30-11.00am. MCAT derived grade exam (year 11 students)

Thursday 24 August:

Learning Conversations. Students will come into school only for their learning conversation. 

Friday 25 August:

Mid-term break – school closed

Monday 4 – Friday 8 September

: Derived grade exam week. 

Seniors will attend school only for their exams. 

Junior students' timetables are modified with lunch from 12.20-1.20 and period 4 is from 1.20-2.20pm.

Tuesday 12 – Thursday 14 September:

Year 11 DCAT exams

Tuesday 19 September:

Music Evening

Friday 22 September:

End of Term 3
---
Important Information
Reader/Writer volunteers needed
We are looking for volunteers to support the students who need a scribe (you can handwrite or type) and/or reader for our Derived Grade Exams week (week 8: 4-8 September).
We have over 230 current seniors who qualify for Special Assessments Conditions (SAC) for exams.
Please email Louise Hannagan (hnl@whs.school.nz) if you can help with an exam session or two and you will be sent more information.
---
Learning Conversations
Learning Conversations will take place on Thursday 24 August. Booking information will be emailed to all parents and caregivers on Wednesday 16 August.
Please note that on 24 August students will attend school only to attend their Learning Conversation.
---
Winter illnesses
Te Whatu Ora has been notified by a number of education facilities of an increase in winter illness among staff and tamariki. We are seeing surges of COVID-19, flu, and gastroenteritis and other respiratory virus around the region.
If you are worried your tamariki has symptoms or they have long-term health problems (e.g. asthma, diabetes kidney, heart or immunity problems), then you should phone your doctor or Healthline 0800 611 116 for further advice. Most people recover at home and only see their GP if their illness gets worse or is not improving.
Tell a staff member if your tamariki has an illness like the one described above
• Stay home until they're feeling well again, and for at least 48 hours from last symptoms (usually 3-4 days but up to 7 days)
• If you test positive for COVID-19 you must isolate for 7 days and report your rapid antigen test (RAT) through My Covid Record  or by calling the helpline on 0800 222 478
• Sick tamariki should not be at school. This is so they can rest and recover and can avoid spreading illness to others
• Encourage tamariki to use tissues to cover coughs and sneezes or use their elbow and to be good about washing and drying hands thoroughly
• www.kidshealth.org.nz/flu-influenza has good tips for looking after people with flu-like illness and stopping it spreading to other people at home
• www.kidshealth.org.nz/gastroenteritis-children has information for looking after tamariki with gastroenteritis
Remember – the FREE minor health conditions service is running at a number of local pharmacies until the end of September. Pharmacies can provide free treatments for skin conditions like scabies, head lice, eczema and other skin infections, as well as pain and fever, dehydration, eye inflammation, and acute diarrhoea. The free service applies if you are Māori, Pacific, a community services card holder or aged under 14 years old.
---
Achievements
Wearable Art Winners!
Last term eleven teams of talented students went head-to-head with schools across the Wellington region in the Toi Wearable Art competition. Working all year during our lunchtime Wearable Art Club, our teams stunned the judges with their dramatic garments. 
Following their triumph in the regional competition where they secured the 'Excellent garment construction and finishing award', Profile designed by Vita Lawson, Mika Coe, Iris Guilleminot, and Millie Crowe advanced to the national competition. In this highly anticipated round, they competed against all 397 garment designers hailing from all corners of the country. The result? They emerged victorious, claiming the top spot senior 1st place and an additional honour for the best interpretation of the brief.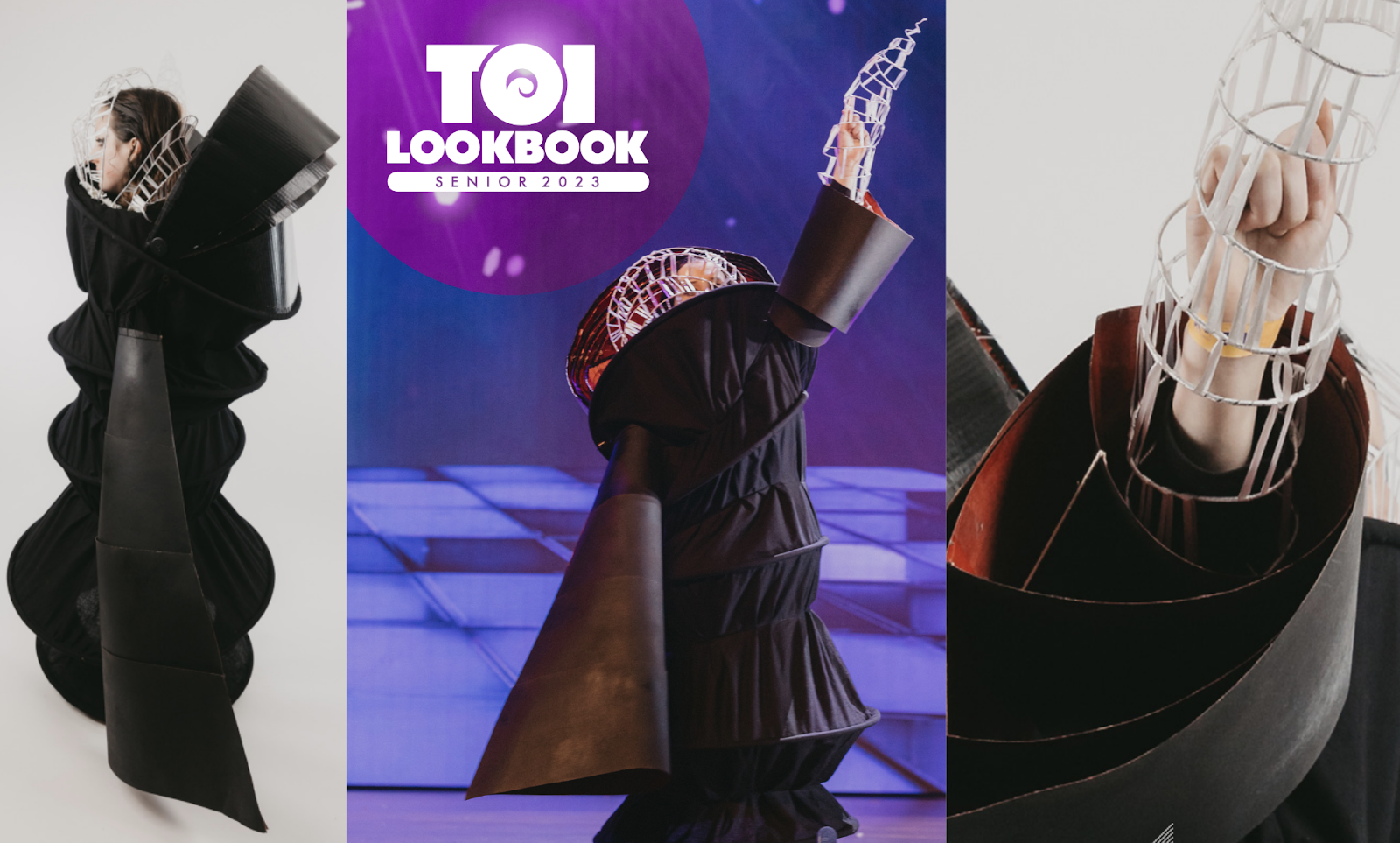 Dame Suzie Moncrieff and Heather Palmer from World of Wearable Art judged the competition and said…Tremendous originality and innovation with a dramatic silhouette. A wonderful performance piece with a wonderful sculptural quality. Great surprise and reveal factor and top technical execution. The judges were extremely impressed.
The team win….Travel and Accommodation (valued at up to $1000) to Wellington and
Tickets to the 2023 World of WearableArt show for up to four

Bernina sewing machine

$200 voucher from The Fabric Store

Garment featured in Toi 2024 marketing campaign
And they weren't the only winners from our fabulous Wearable Art Club…
National Awards
1st place – 

Profile / Vita Lawson, Mika Coe, Iris Guilleminot & Millie Crowe

Best design brief interpreation: GASP – 

Profile / Vita Lawson, Mika Coe, Iris Guilleminot & Millie Crowe

Highly commended – 

Astro-babe / Ali Groves, Pearl Simpson & Evie Baird 
Regional Awards
Best use of inventive materials – 

Astro-babe / Ali Groves, Pearl Simpson & Evie Baird 

Outstanding stage presence – Queen Moth / Hana Young, Ananda Wood, Ella Prichard Yeo
Exceptional storytelling – Shower Power / Sophie Nicolas, Kaye Tervoot, Esme Hollings, Maytal Noy
Excellent garment construction and finishing – 

Profile / Vita Lawson, Mika Coe, Iris Guilleminot & Millie Crowe
You can see all the finalists on the Toi Facebook page here and photographs of the Wellington High School WOW Club here and here
---
World Scholars Cup 2023
On Saturday 5 August two teams participated in the Wellington round of  'The World Scholars cup' that took place at Aotea College. Students took part in debates, quizzes, writing challenges and even a talent show!
The students involved were:
Team 774: Elsie Dun, Willow Mercier-Bobb and Lizzy Nicholson

Team 773: Stella Holloway, Liam Mitchell and Florence Thistoll
Our students competed well resulting in high places in many categories:
Willow Mercier-Bobb was the WHS top scholar

Florence Thistoll placed 5th in the debate championship and was asked to compete in the top debaters final debate

Elsie Dun placed 8th in the debate championship

Lizzy Nicholson placed 9th for Individual writing
Global qualifiers:
Team 774 were placed 5th junior team overall. Congratulations to Elsie Dun, Willow Mercier-Bobb and Lizzy Nicholson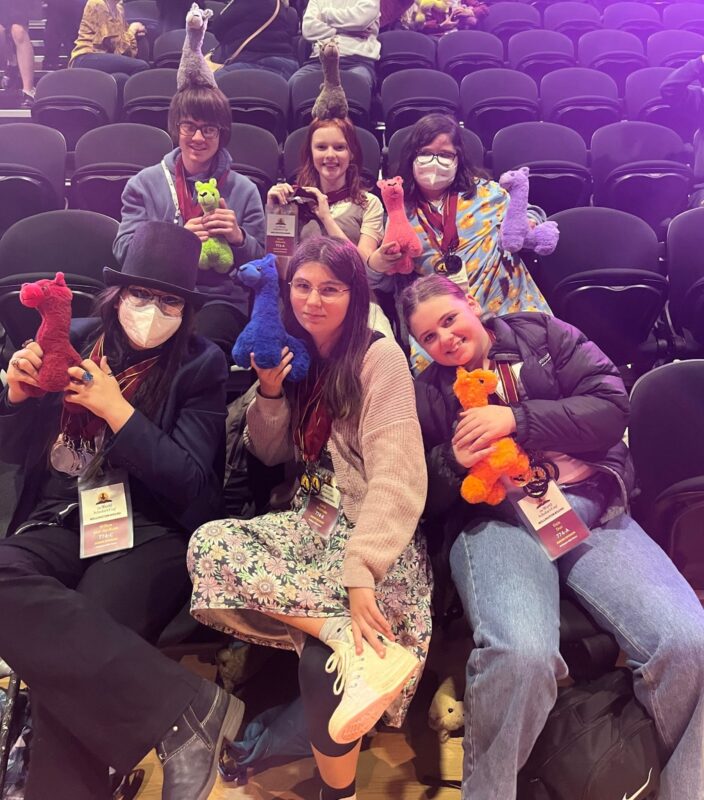 ---
NZ Cyber Security challenge
On 8 July, NZCSC was held by Waikato University. NZCSC, or New Zealand Cyber Security Challenge is a capture the flag style tournament where teams try to find flags hidden somewhere in digital space by the event organizers. 150 of the best hackers in Aotearoa gather once every year and try to find these flags, and this year WHS had four teams competing in the high school category, and one team competing in tertiary. With an unprecedented performance, Wellington High swept the high school category, placing 1st, 2nd, 3rd, and 4th. 
The team in first place was Error: MSG -554 with members Thomas Jackson, Alex Berry, and Elijah Michel. The team in second was Ngāti Kokonati, with members Elliot Bell, Toby Connor-Kebbell, and Maxwell Robati. In third was Professional Pasters, with Joel Bannister, and Theo Keith. And finally, In fourth place was PFH, with members Piper Inns Hall, Joshua Toumu'a, and Frances Till. A tertiary team consisting of primarily WHS students also participated. Their team name was Cadaverous Calamity, and their members are Luka Scott, Dylan Tayler, and ex-student Ai Winters.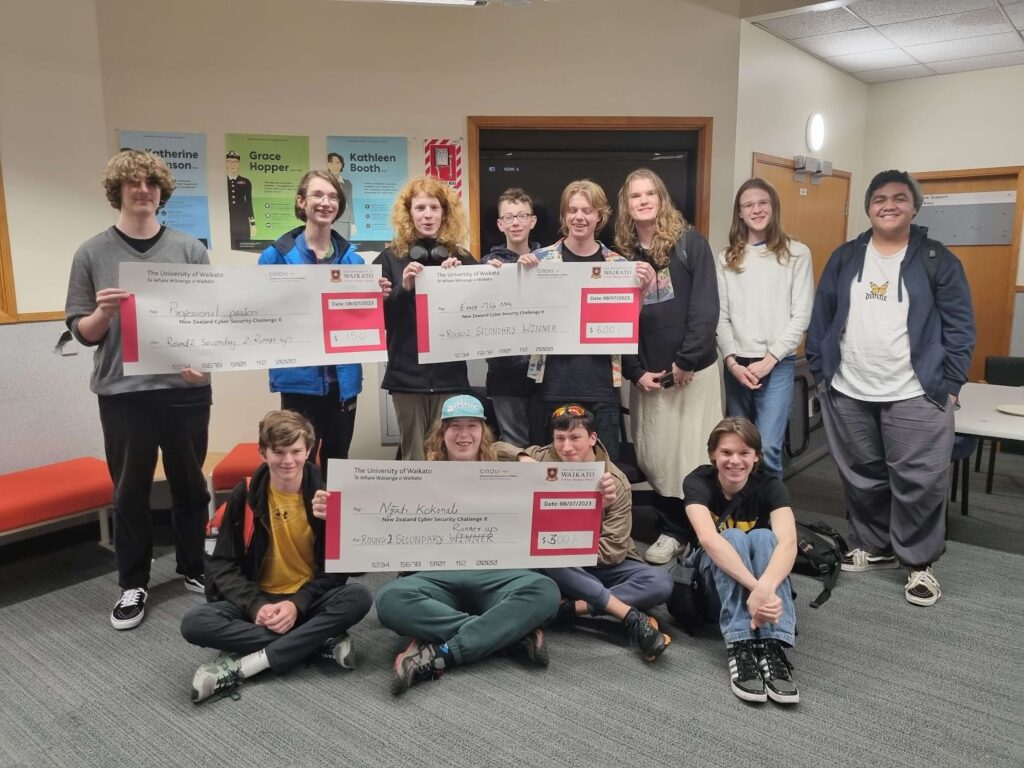 ---
What's happening
International
Term 3 has started with an influx of wonderful new international students. We have welcomed 28 newbies and most of these attended our orientation on the first day of term. These students come from China, Denmark, France, Germany, Italy, Japan, Mexico, Pakistan, Taiwan and Vietnam. They have joined our existing cohort of 21 students from Austria, Brazil, Cambodia, USA and Zambia, adding to our kura's diversity!
As usual a huge thanks goes to our amazing host families who have provided a warm and welcoming first four weeks for our students. We literally can't offer this experience to international students without them. Ka pai!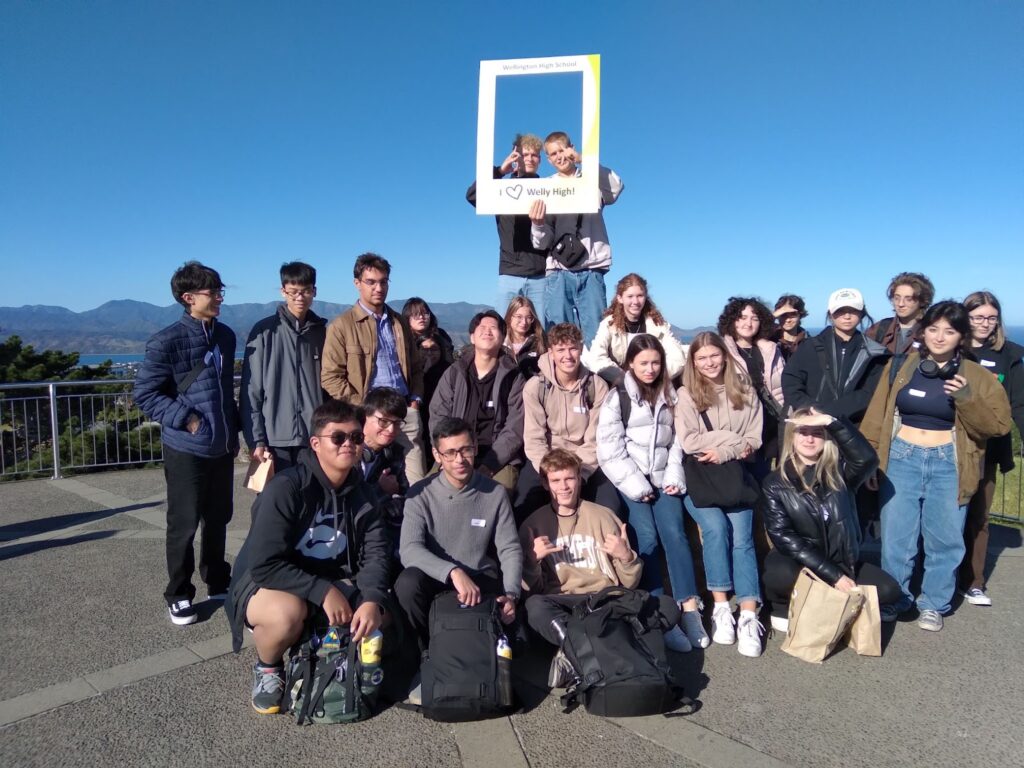 ---
He Kākano
Senior Ākonga have the option to attend Trades Academy courses while still attending classes at school. The Wellington Hospitality Campus has provided ākonga a chance to broaden their culinary skills and get a head start for when they leave school and seek employment or further study. Meanwhile, junior ākonga have been practising skills in workshop and sentence sequencing to write a narrative in English classes.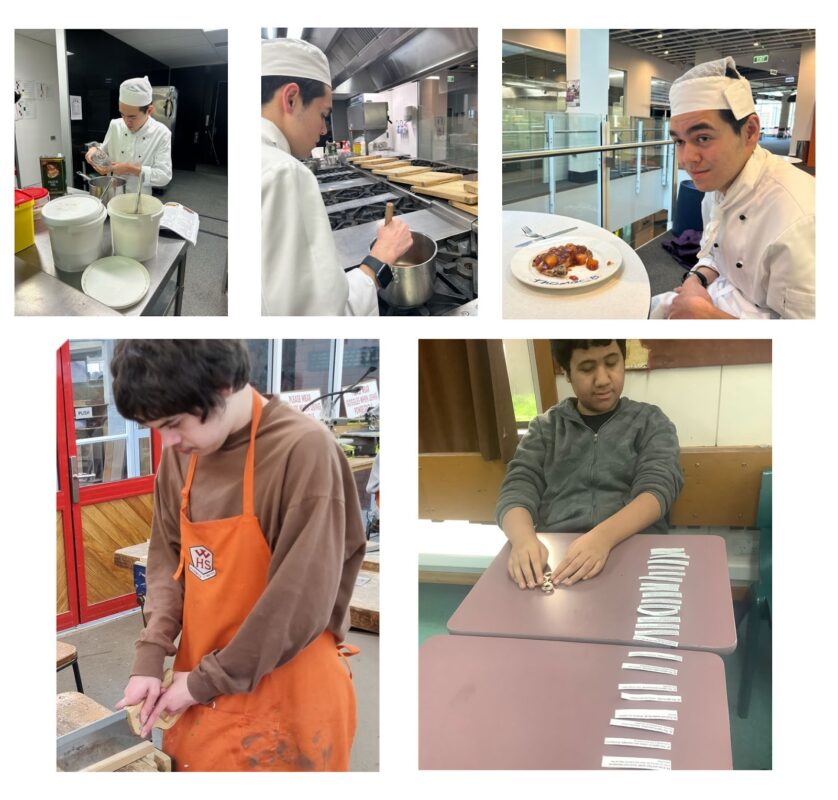 ---
Community
Persian Food and Dessert fundraiser
A group of volunteers in Newtown is fundraising to support those directly affected during the Women Life Freedom movement in Iran. Their goal is to fundraise to support those who have been disabled as a result of having been assaulted (often by firearms) during the protests.
The fundraiser Persian Food and Dessert is taking place on 12 August at Newtown School. See Facebook for further details.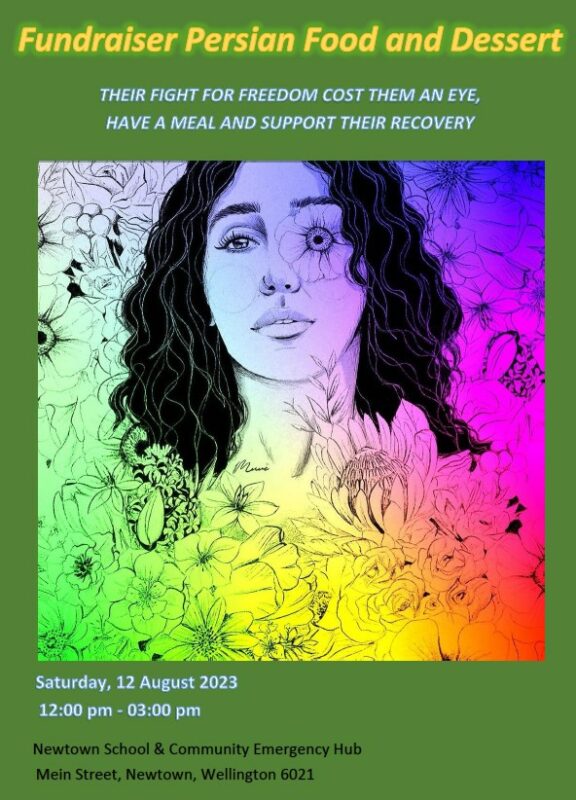 ---
AkoTech – October holiday programme
The AkoTech holiday camp allows children from the ages of 7-12 to develop 21st century skills in a fun and action packed environment. Create and train AI Avatars, make games, code drones & go to work for a simulated Tech Gaming Studio to build games for a big client.
Develop confidence & initiative through design, creativity, solving problems, presenting & collaboration. Create your own games, worlds and apps to make our world a better place.
Literati Lab, which runs just for girls, includes AI Art & Animation.
Enter our competition to win a FREE 4 day pass to one of our CodeCamps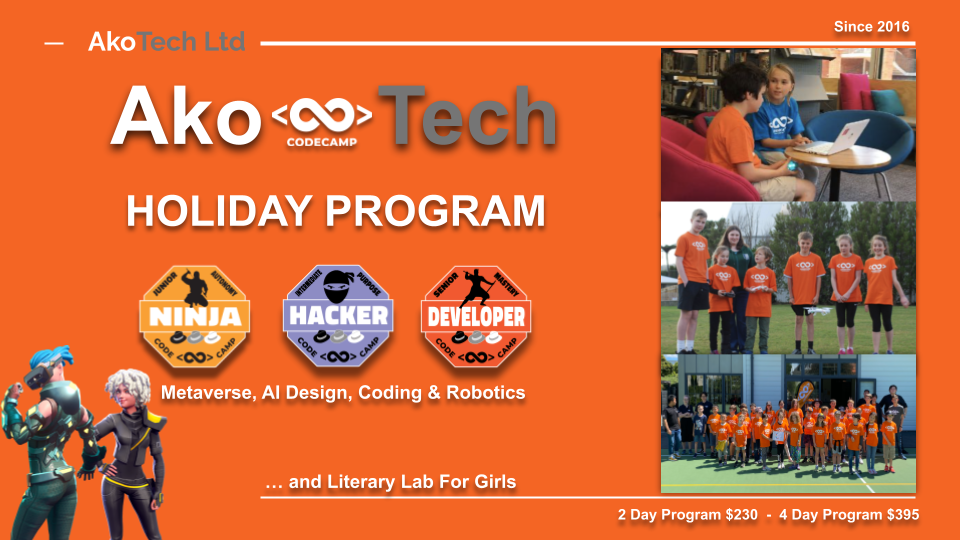 Thorndon School: 25th – 28th September & 5th – 8th October
Book Now at www.akotech.nz
Competition: www.codecamp.co.nz/competition
EarlyBird Save Up to 21% until 25th Aug. Siblings Save 6%