Important Dates
Monday 4 – Friday 8 September

: Derived grade exam week. 

Seniors will attend school only for their exams. 

Junior students' timetables are modified with lunch from 12.20-1.20 and period 4 is from 1.20-2.20pm.

Tuesday 12 – Thursday 14 September:

Year 11 DCAT exams

Tuesday 19 September:

Music Evening

Friday 22 September:

End of Term 3
---
Important Information
Kindo for WHS's canteen
To make ordering your student's morning tea or lunch even easier, Krishna Food who operate WHS's canteen, have partnered with Kindo.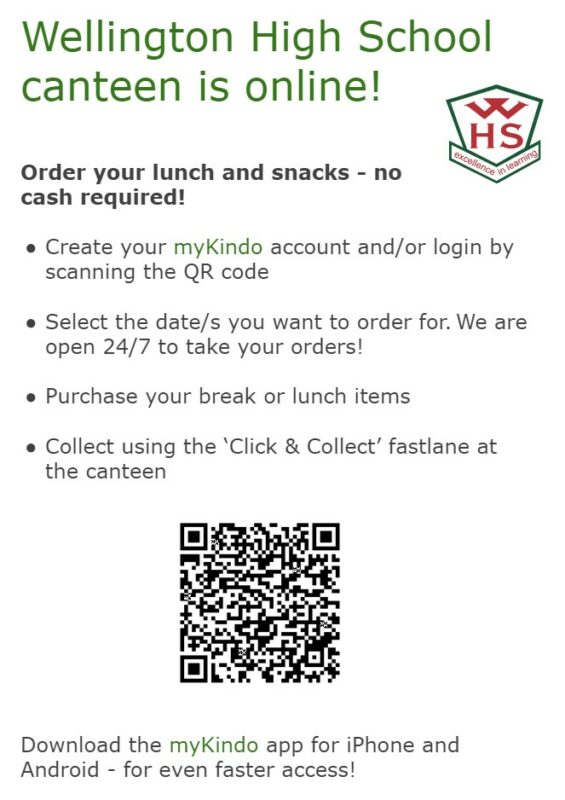 You can download the Kindo app, and create your own login to purchase food for your student by scanning the QR code.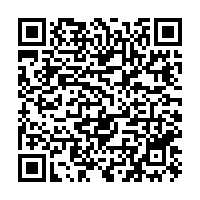 To find out more, click here.
---
Metlink fare change
From Friday 1 September 2023 half-price fares have come to an end and new concessions have become available.
You can check new fare rates on Metlink's 'Find your Fare' tool.
---
What's happening?
Toi Māori in Taka Kai 
Matua Shannon and his senior Toi Māori class celebrated the completion of a kōwhaiwhai inspired sign for Taka Kai, WHS's canteen. Students created their unique designs from scratch which took some planning and development to arrive at the final design for each letter. 

Ryder Owen led the class through a haka to whakahei the sign.
Our Toi Māori students are pictured below with Matua Shannon, our Principal Dominic Killalea, and Business Manager Sue Kemp.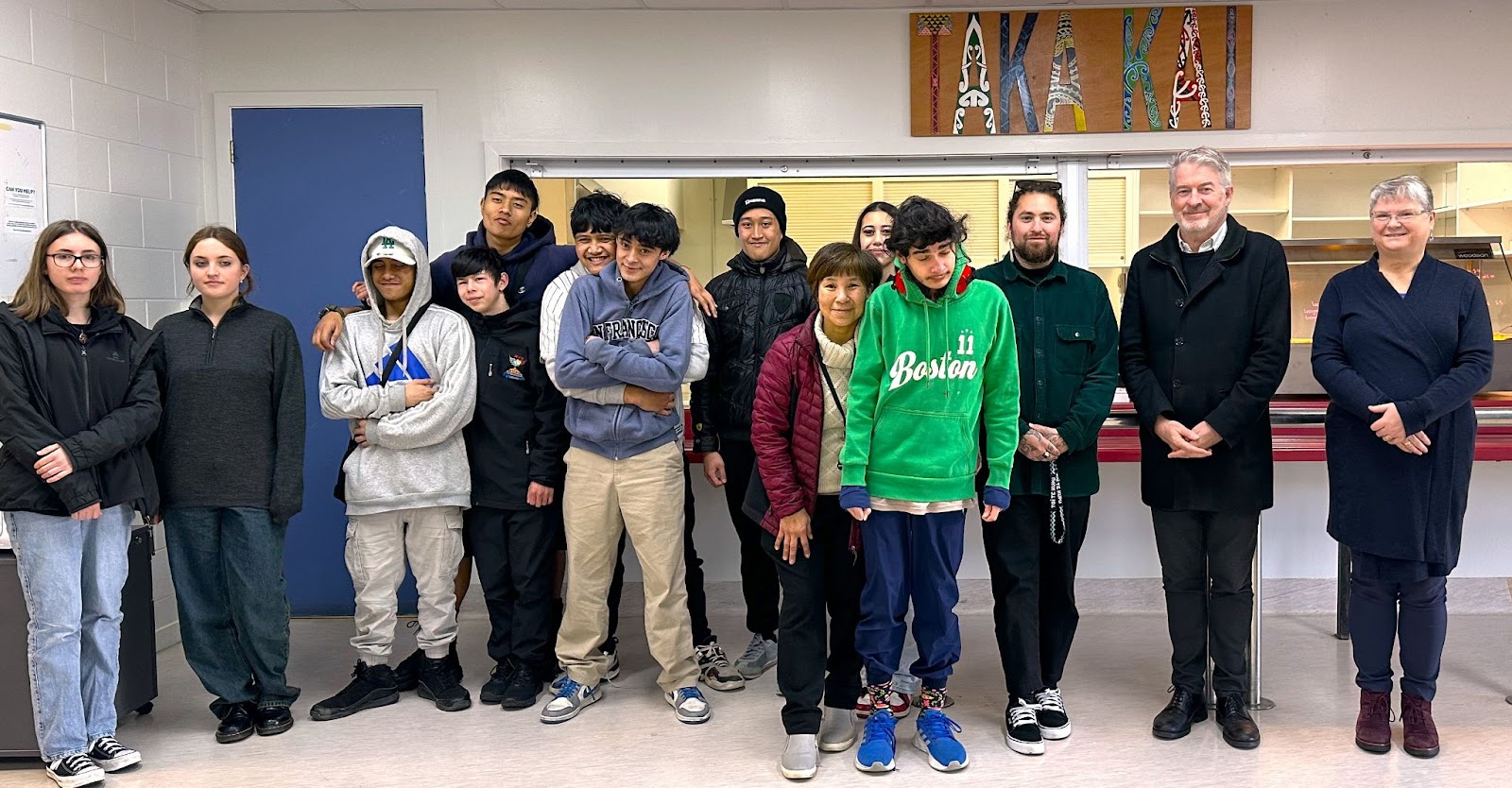 ---
Library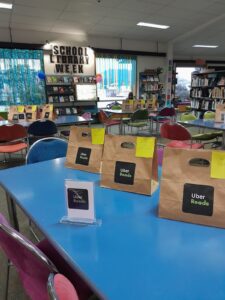 Library Week was celebrated with a bunch of fun activities.  "Uber Reads": preselected grab bags of books were handy for busy readers, our annual Book Sale was a roaring success with many books going off to good homes and our silent reading lunchtime was very popular with our regular readers. The "risk it for a biscuit" promotion (a challenge to read widely) was highly sought after and plenty of biscuits were munched over the week.
Our celebrations ended with a shared lunch with our wonderful student librarians.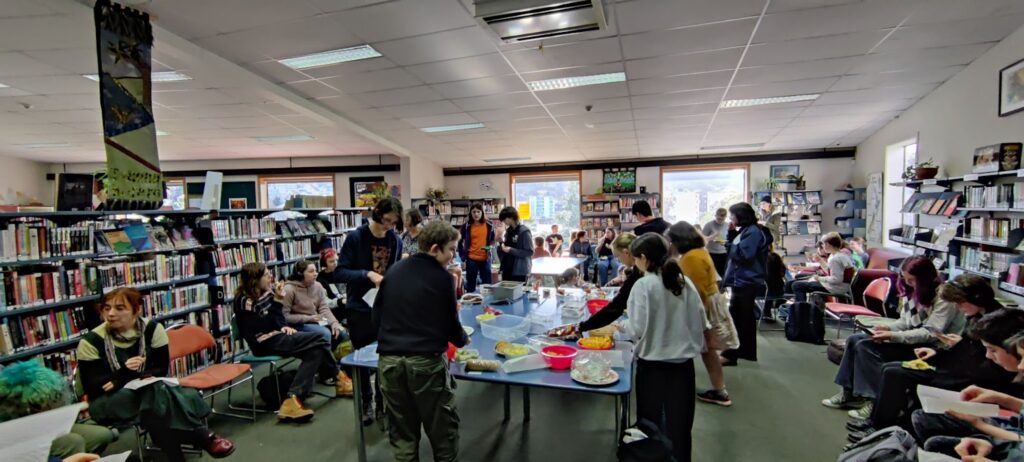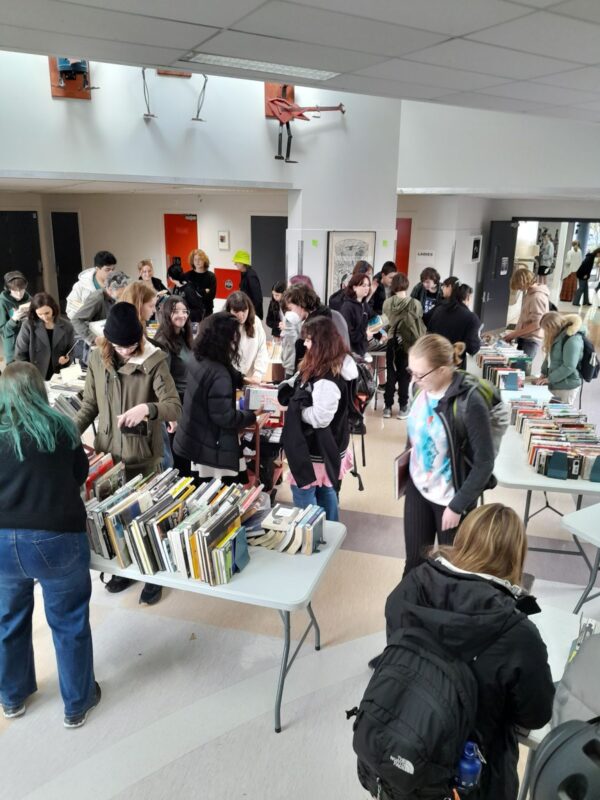 ---
He Kākano
This week one of our senior ākonga performed his Level 3 piano solo in Music class. Well done for all the mahi he has put in to play at that level. Music classes are a great way to connect with peers and learn new instruments.
It has also been exciting to have a member of the Royal New Zealand Ballet leading weekly dance sessions with a group of ākonga in He Kākano. This will carry on until the end of term.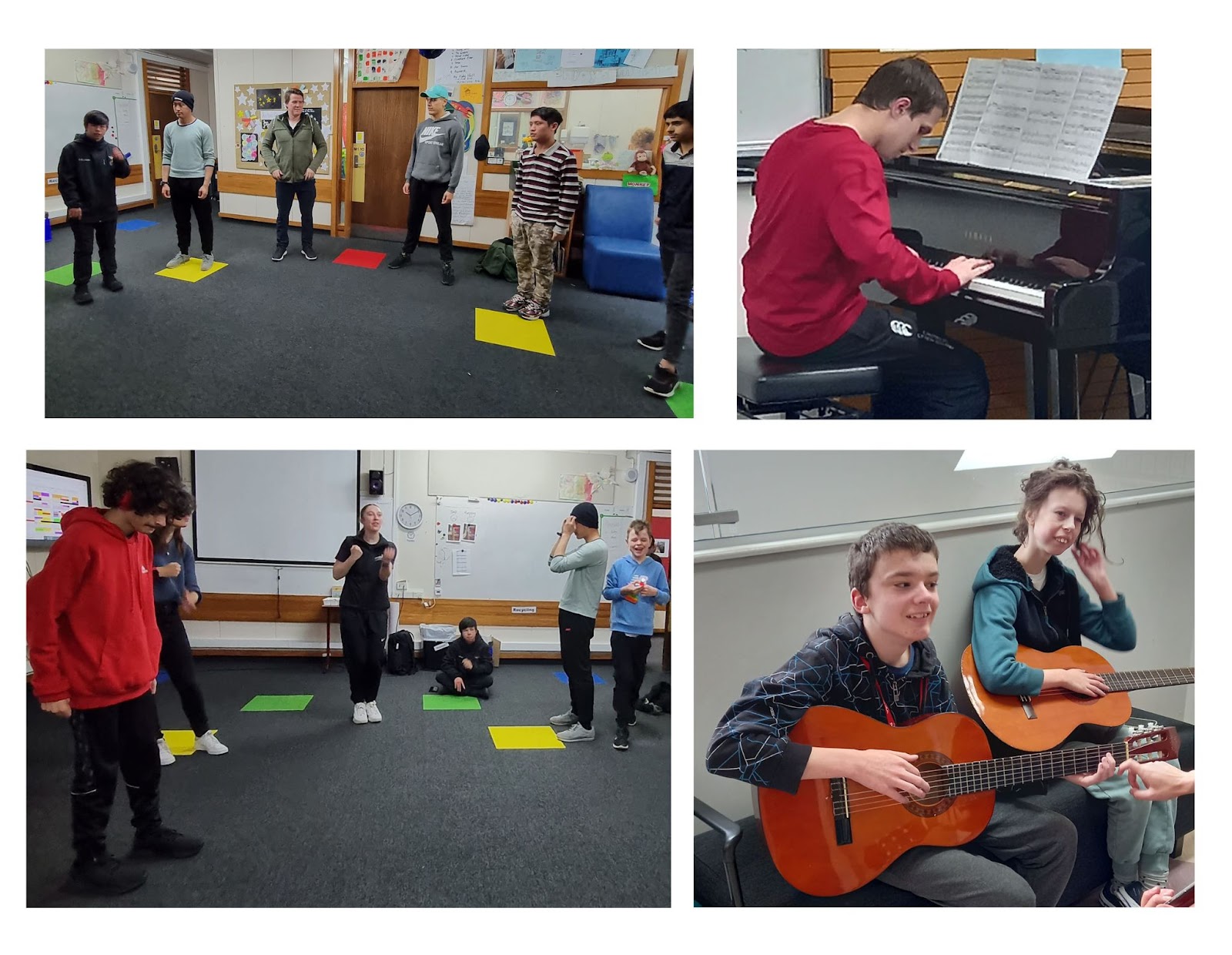 ---
Achievements
Poetry Aotearoa winner
Year 11 Maia Hills's poem Typa Vibe placed second in Massey University's Poetry Aotearoa competition. You can read Maia's poem, and others in the Poetry Aotearoa collection here. Congratulations Maia!
---
Mathswell Competitions
In week 6, WHS students competed in the annual regional Mathswell competitions. The students who represented our school were:
Year 9: Rachel Berry, Megan Cameron, Fionn Elliott, Caitlin Garratt, Lena Horrocks, Natasha Horrocks
Year 10: Joshua Chen, Allegra Cooling, Helen Mahn, Elijah Michel, Gus Vautier, Emily Viggers
Year 11: Jussa Aschenberger, Anna Briscoe, Max Clarke, Kalani Fransen, Theo Keith
All teams performed well with each team placed in the top half of all Wellington region schools by the end of the competition. The students reported that they enjoyed themselves and are looking forward to participating in other competitions in future. Tino pai students! We are very proud of you.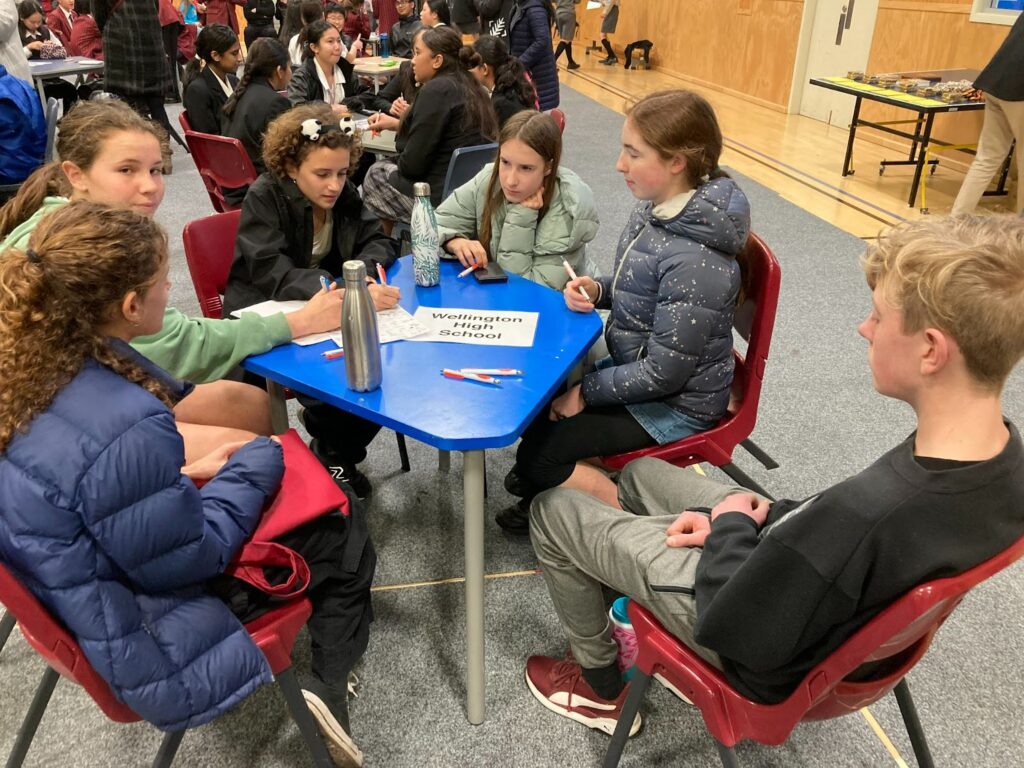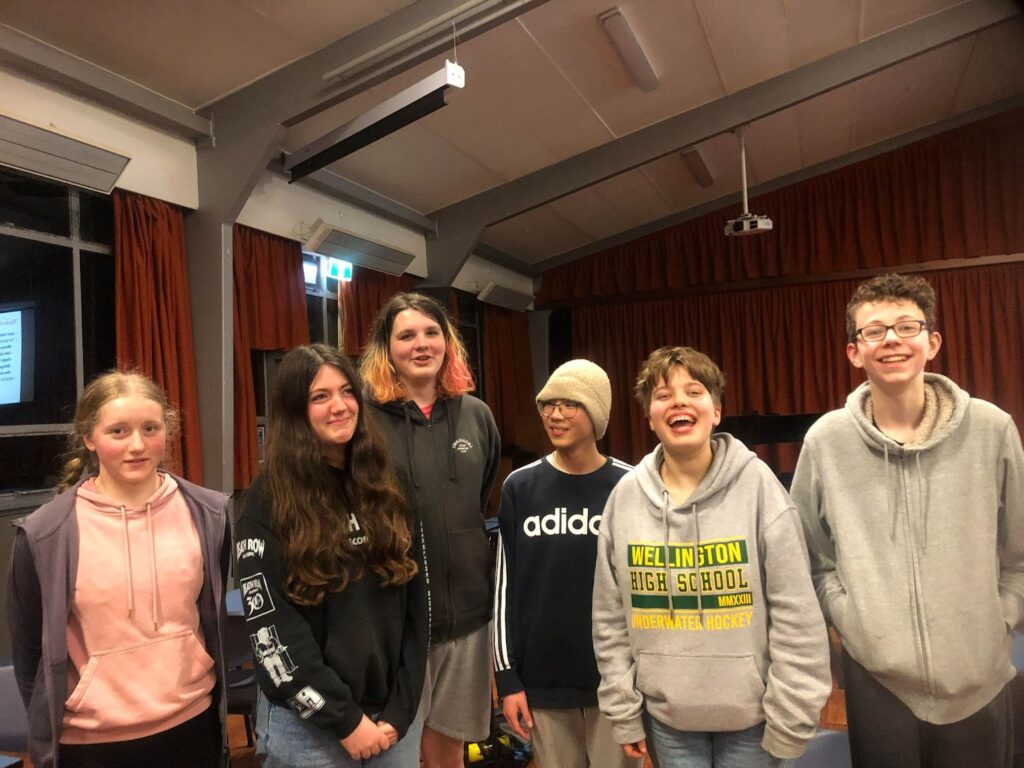 ---
Wellington Regional Japanese Speech Competition
On Friday 11 August, Ash Cole and Nathan McPherson (Year 11), competed in their division of the Wellington Regional Japanese Speech Competition against students from all around the region.  Both spoke really well, Ash about a skiing holiday in Japan while Nathan compared the Japanese mascot Kumamon with Pak N Save's Stick Man. Nathan came away with 1st prize, and is seen here proudly holding the cup. Congratulations!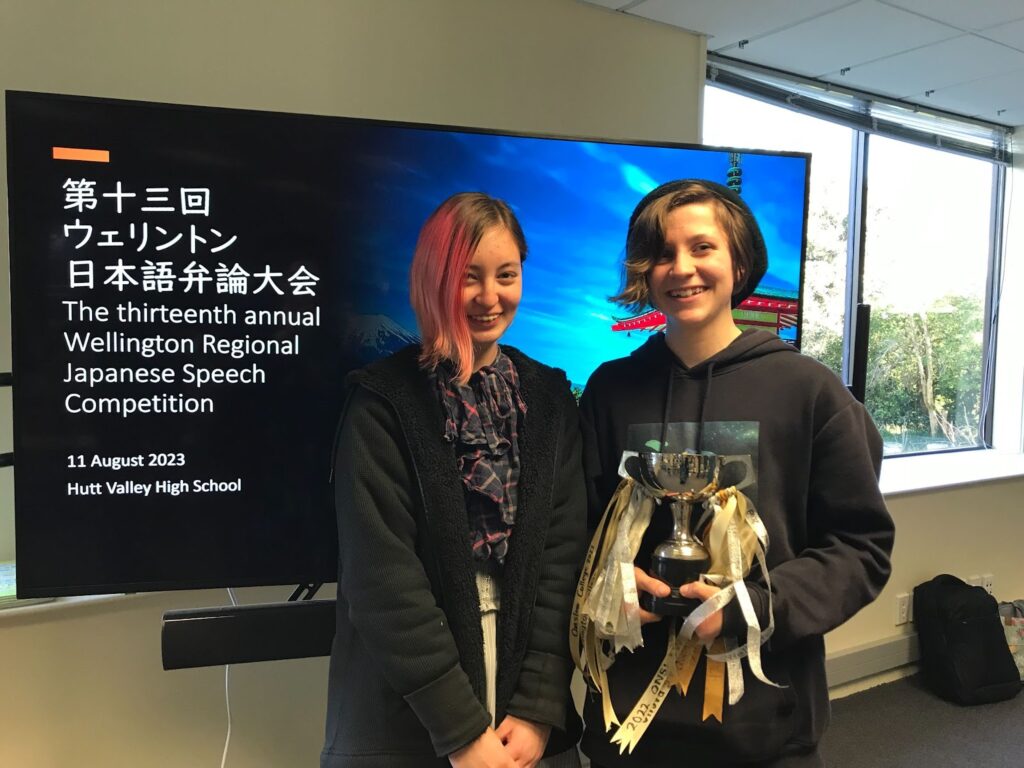 ---
NZCT Chamber Music Contest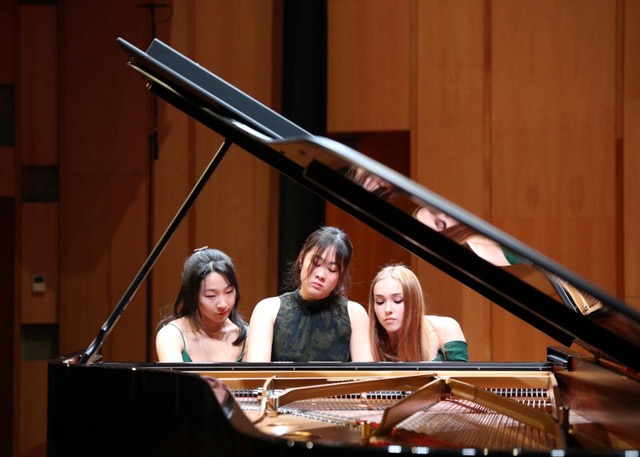 Close to 1200 instrumentalists from 320 ensembles competed this year. The top eight ensembles performed at the national finals on 5 August in Christchurch.
Huge congratulations to Francesca Rotolo and her piano trio 'Czerney's Attorneys' for receiving the Joan Kerr National 3rd place award. This is an outstanding achievement and we are very proud of you!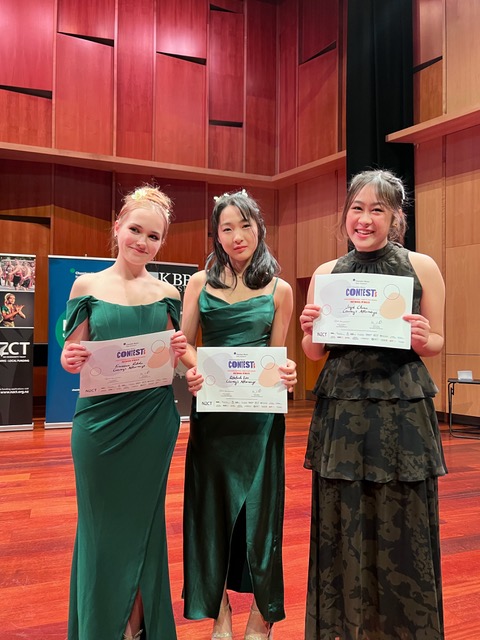 ---
Sport
CSW Underwater Hockey finals
College Sport Wellington Underwater Hockey finals were on last week. Our teams played for gold in all four grades, and won the Senior Girls and Junior Open grades.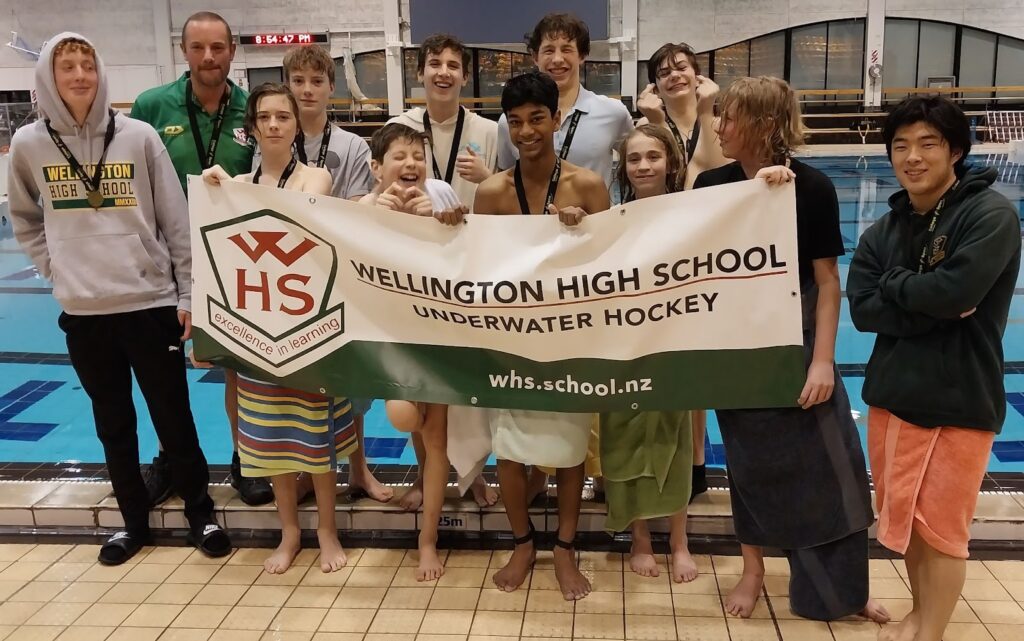 The teams are now competing in Auckland for national honours this weekend.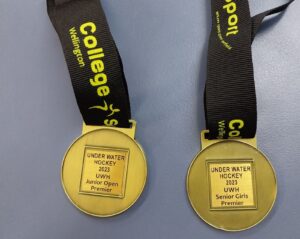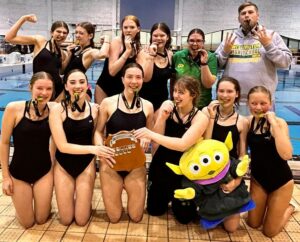 ---
Fencing
Nolan Peterson (Yr13) represented Wellington High School to compete in the National Secondary School Fencing Championships last weekend. Nolan won gold medals in both the Individuals Men's Sabre and the Team Men's Epee event. He came 5th in the Individuals Men's Epee.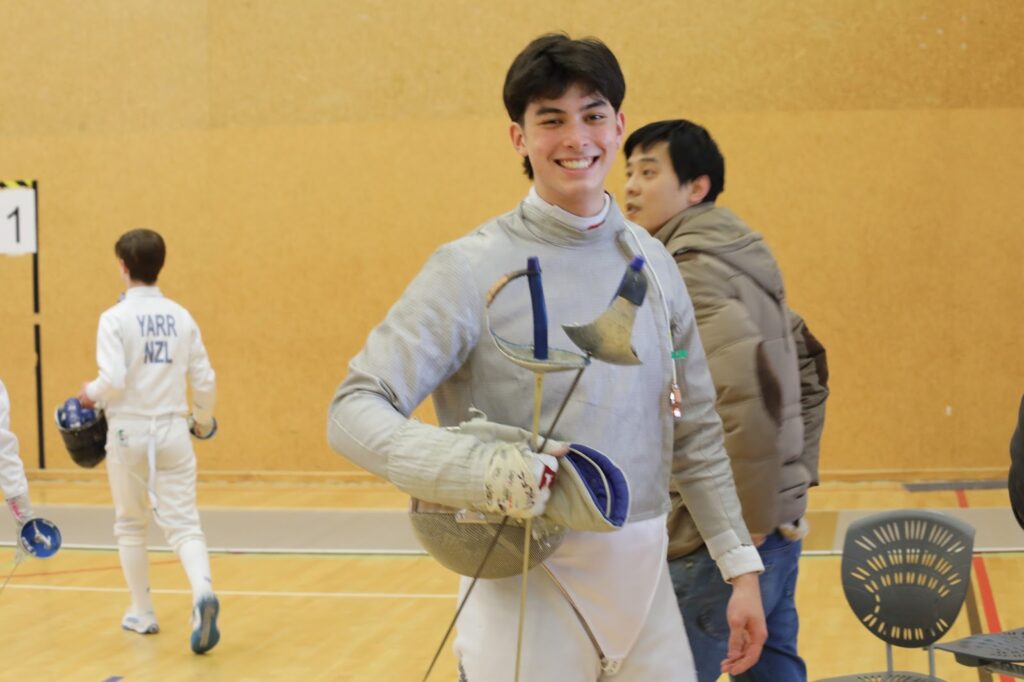 ---
Special Olympics Equestrian competition
Josephine Poata (Year 10) participated in the Special Olympics Equestrian Competition last weekend in Silverstream. She competed against riders from Wellington, Manawatu and Marlborough. She won first place ribbon for equitation, second place for dressage and second place for working trail (obstacle course). Ka rawe Josephine! We are so proud of you!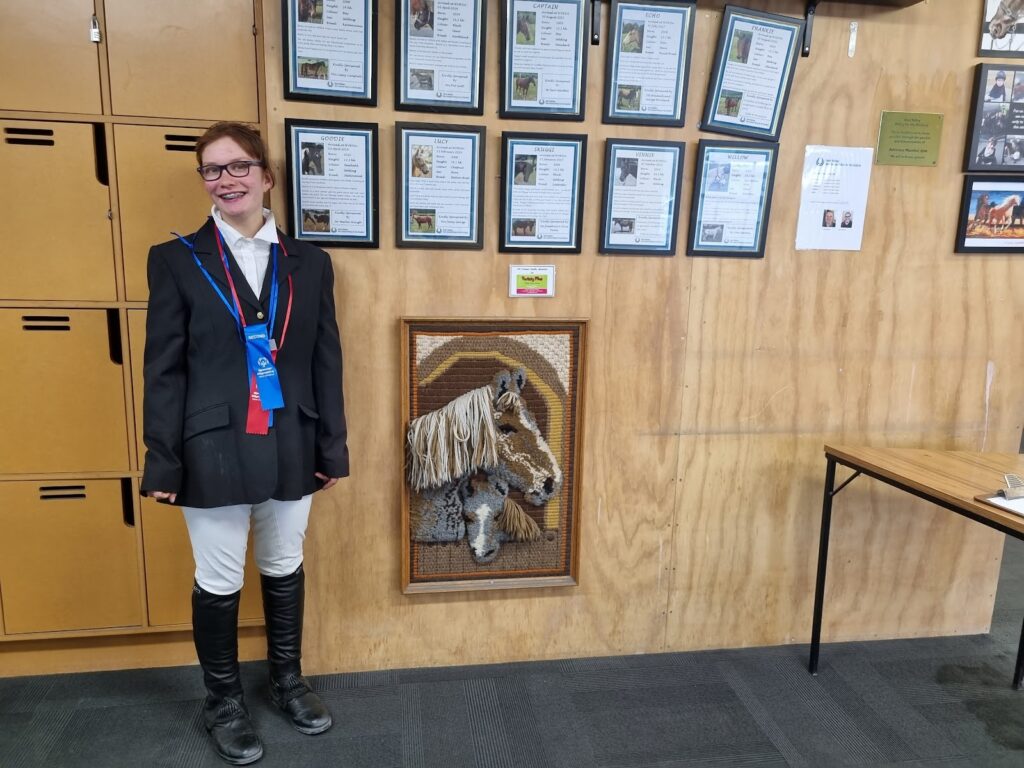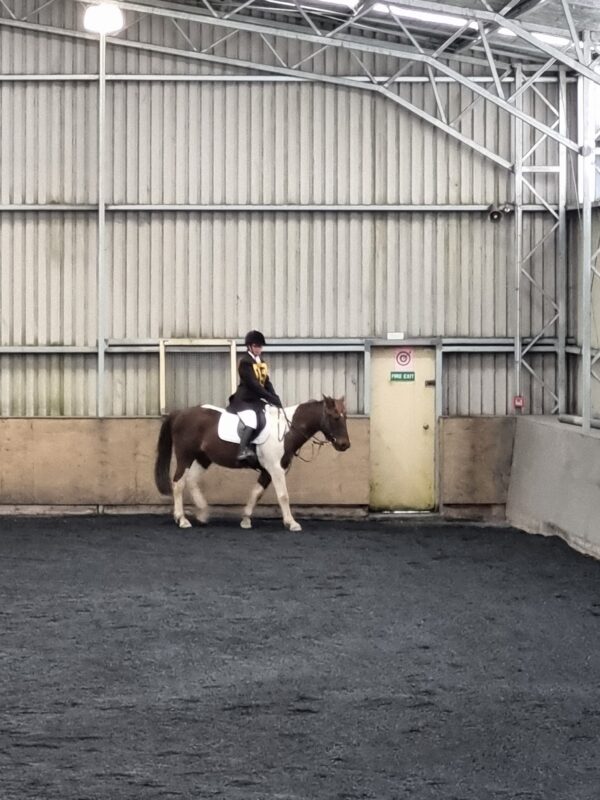 ---
International Youth World Climbing championships
Io Arnold-Clark (Year 11) returned from Seoul after a week representing New Zealand at the International Youth World Climbing Championships. Io was part of a team of 15 kiwis competing in lead climbing, bouldering and speed climbing, with close to 600 other athletes from 45 countries attending. Conditions in Seoul were challenging for the athletes, climbing in 30 degree temperatures and high humidity.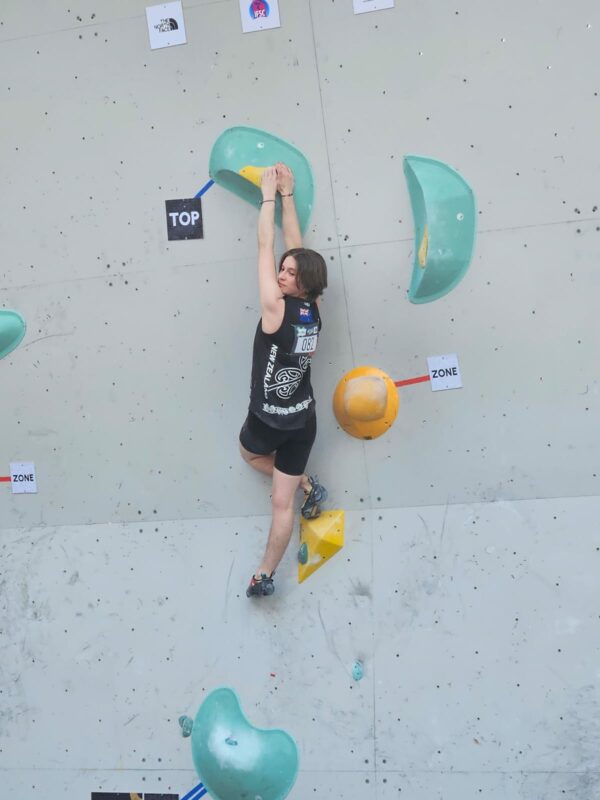 Io's result in lead climbing was the highest rank by a New Zealand athlete in this competition since 2010. After a tense qualification round, Io achieved a rare semi-finals place in the top 26 to climb again, improving their final result by two places to finish 22nd overall, a great result.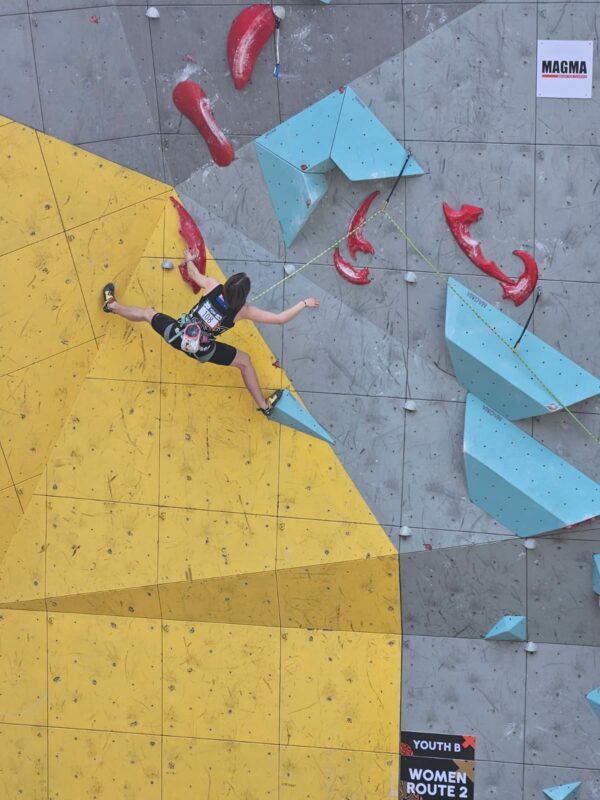 In addition to the climbing event, the team had a chance to explore the busy city of Seoul, and were able to visit the historic DMZ border between North and South Korea. Congratulations Io, you're awesome!
---
Careers
VUW Pasifika roadshow information evenings
These evenings provide VUW with a platform to engage with Pasifika communities and prospective students interested in studying at Te Herenga Waka—Victoria University of Wellington. 
The evening includes information on study options, support services and feature insights from Pasifika Alumni, current students, and staff.  The event encourages Alumni to consider postgraduate studies and second chance pathways while valuing the views of our Pasifika communities.
The Wellington session is on Wednesday 13 September 6–8 pm, at Rutherford House, Mezzanine Foyer, 33 Bunny Street, Wellington.
If you wish to find out more about the roadshow click on the following link: https://www.wgtn.ac.nz/pasifika/our-community/events/pasifika-roadshow-information-evenings
---
Alumni news
Te Papa's Humanities technicians
Spotted on the Te Papa blog recently, was this article about the work of Humanities Techncian Cassandra Bahr. Cassandra, who left WHS in 2017, is currently working to sort and record information from the 250,000+ negatives in Te Papa's Spencer Digby / Ronald D Woolf photographic collection.
Cassandra's work involves work in cold storage (all negatives are stored at 2 degrees celcius) and requires detective work to try and elicit as much information about an image as possible so that they can be added to Te Papa's Collections Online.
---
NZPS residency for Vera Ellen
Winner of the last year's Best Alternative Artist at the Aotearoa Music Awards, WHS alumna Vera Ellen was recently awarded a two week New Zealand Pacific Studio (NZPS) residency in the Wairarapa. Congratulations Ellen!
---
Community notices
Communication in Leadership programme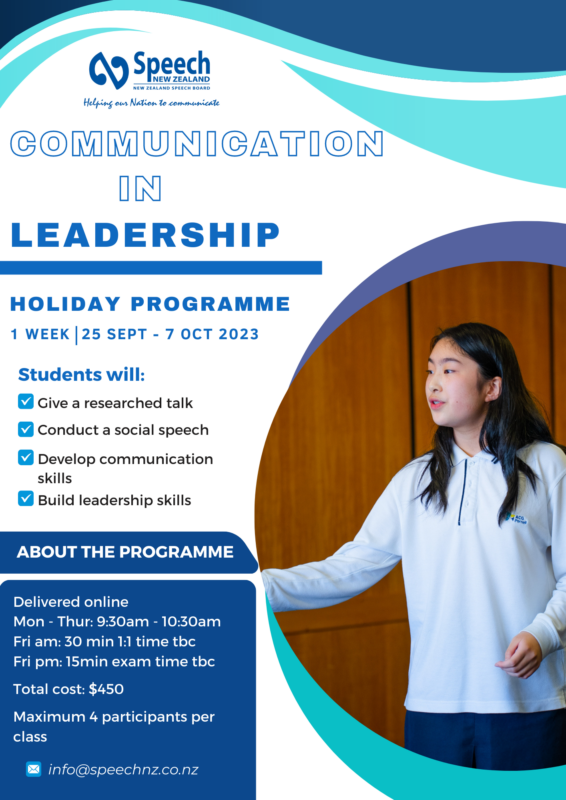 ---
Free Arts workshops 
Karori Arts and Crafts Centre is offering free workshops for teens throughout September.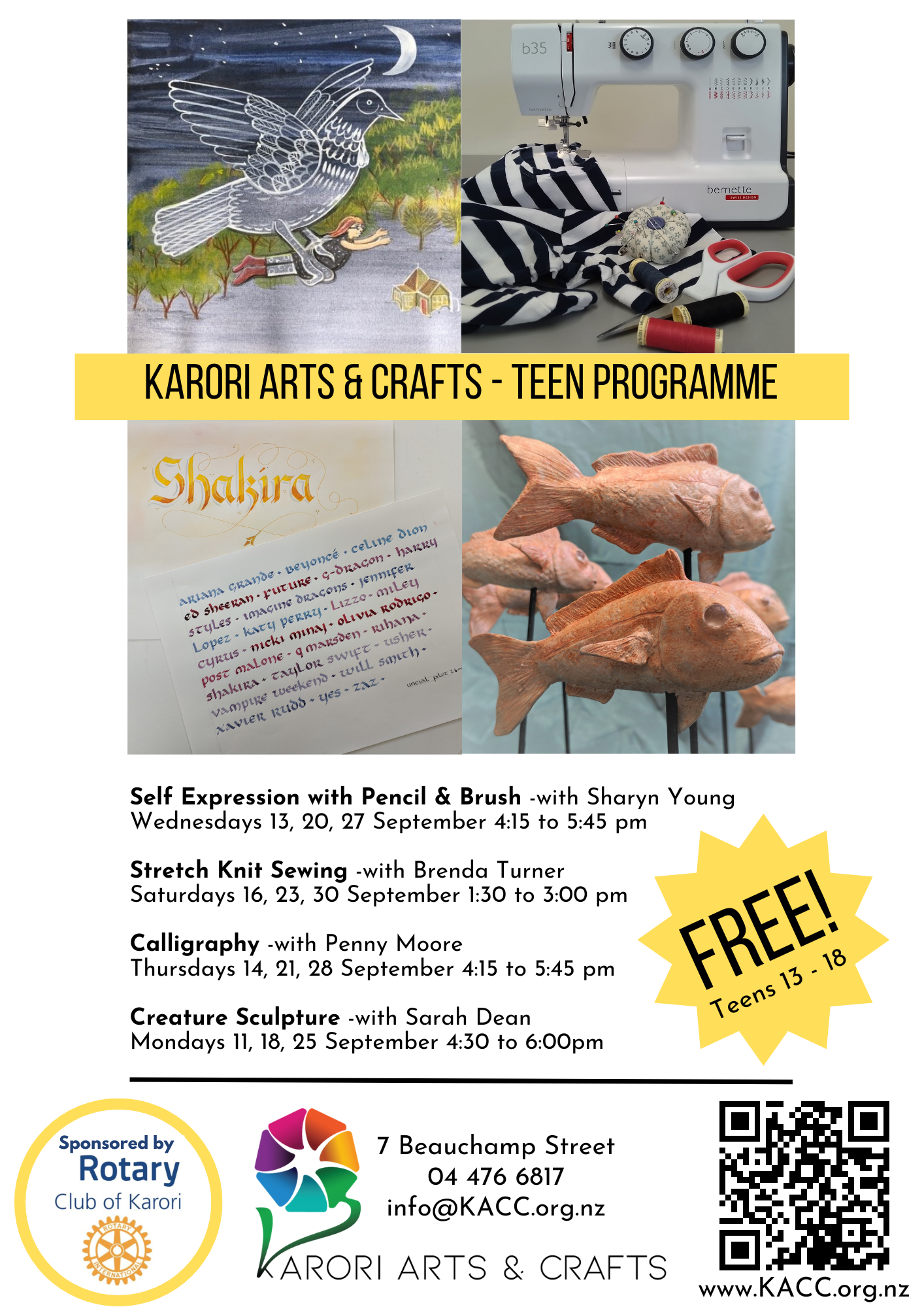 ---
Holiday Bridge Club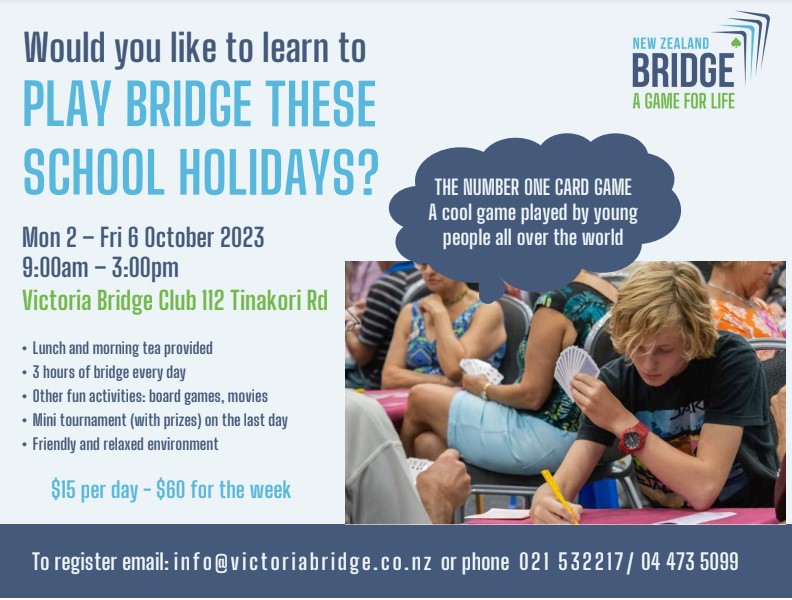 ---
Re-Digit
Re-Digit is a Young Enterprise Scheme group from another Wellington secondary school whose business goal is to make electronics and computers more affordable by selling refurbished laptops at affordable prices. Their aim is to lower the digital divide and reduce e-waste. If you are looking out for a new device, why not check out their store on TradeMe.