Important Dates
Monday 24 July

: 2.00-6.00pm. Junior students' parents evening – school closes at 1.20pm for all students. 

Monday 24 July

: 6pm. Board meeting

Monday 7 August

: 3.45-6.00pm. Future Focus evening (years 10-12). 

Monday 21 August

: 6pm. Board meeting

Wednesday 23 August

: 8.30-11.00am. MCAT derived grade exam (year 11 students)

Thursday 24 August:

Learning Conversations. Students will come into school only for their learning conversation. 

Friday 25 August:

Mid-term break – school closed

Monday 4 – Friday 8 September

: Derived grade exam week. 

Seniors will attend school only for their exams. 

Junior students' timetables are modified with lunch from 12.20-1.20 and period 4 is from 1.20-2.20pm.

Tuesday 12 – Thursday 14 September:

Year 11 DCAT exams

Tuesday 19 September:

Music Evening

Friday 22 September: End of Term 3
---
What's happening? 
Blank Canvas – Opening for whānau
The anticipation is building as the deadline approaches for our highly-anticipated annual art exhibition at Wellington High School. With an impressive flurry of entries pouring in from both our talented students and creative staff, the clock is ticking down to this Friday, the last day to submit your masterpiece to the Art Office.
Prepare to be enchanted by the sheer brilliance and sheer audacity of our students and staff, who have fearlessly poured their hearts and souls into their creations, resulting in a collection of works that are bound to intrigue, astonish, and delight.
And that's not all – some of these extraordinary pieces will be available for purchase, giving you a chance to take a piece of this wondrous exhibition home with you.
Join us on Thursday 27 July at 4pm-6pm in the Drama Gallery for a special preview for students and their whānau.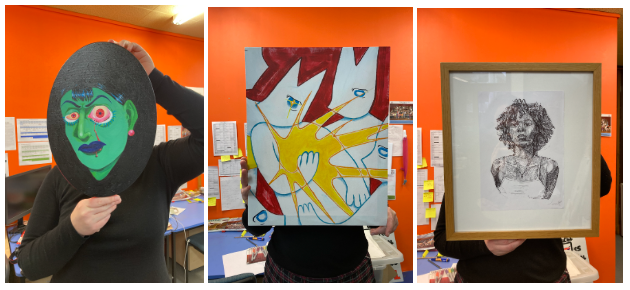 ---
Achievements
Fencing
Nolan Peterson (Year 13) has had a busy school holiday travelling to Dunedin, Sydney and Auckland for fencing competitions. He won two gold medals in the Oceania and NZ National U20 Championships (in Dunedin) in the men's epee individual and the team event. He also picked up a gold medal in the Australian Cadet Fencing Championships (in Sydney) in the men's epee team event. Congratulations Nolan!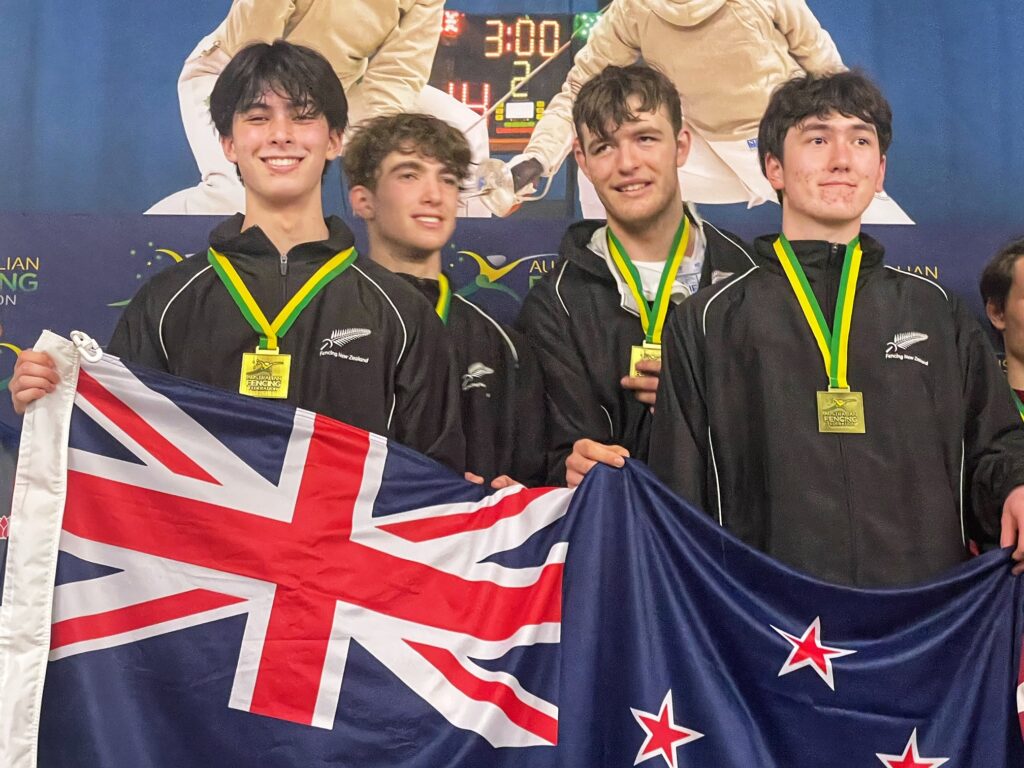 ---
Sport 
Underwater Hockey 
Last weekend, four of our students made it into New Zealand Under 19 representative teams. Congratulations to Tom Curtain, Aidan Relph, Oli Necklen and Fin Necklen (pictured L-R). We wish them all the best at the development tournament against Australia in September, and then hopefully at the Worlds in 2024!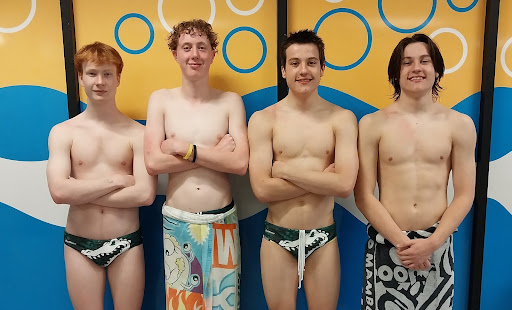 The New Zealand U19 women's team at the development tournament will feature Wellington High School's Maddy Murdoch, Sienna Milligan and Claudia Hopkins (pictured L-R). These girls also hope to be selected for the 2024 World Championships.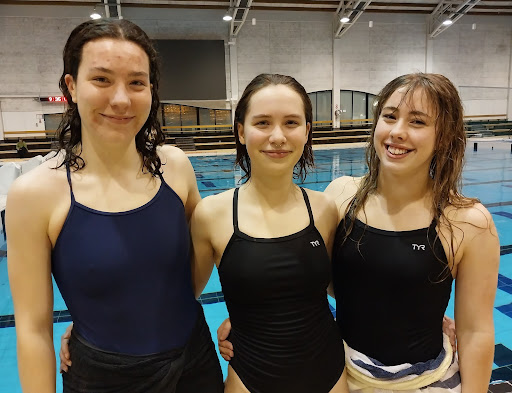 Wellington High School teams currently hold three of the four challenge shields available to Wellington school teams. Senior Open A team captain Fin Necklen is pictured with junior girls captain Eve Shaw and their shields. The senior Girls team also holds a shield.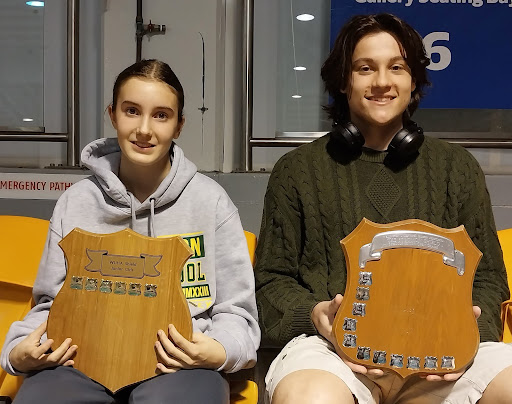 ---
NZ U-17 Squad
Amazing to have a great footballer in Gabriel Sloan Rodrigues (Year 11). Gabriel has made the NZ Under17 squad. We are very proud to have such quality athletes here within our school. Well done Gabriel!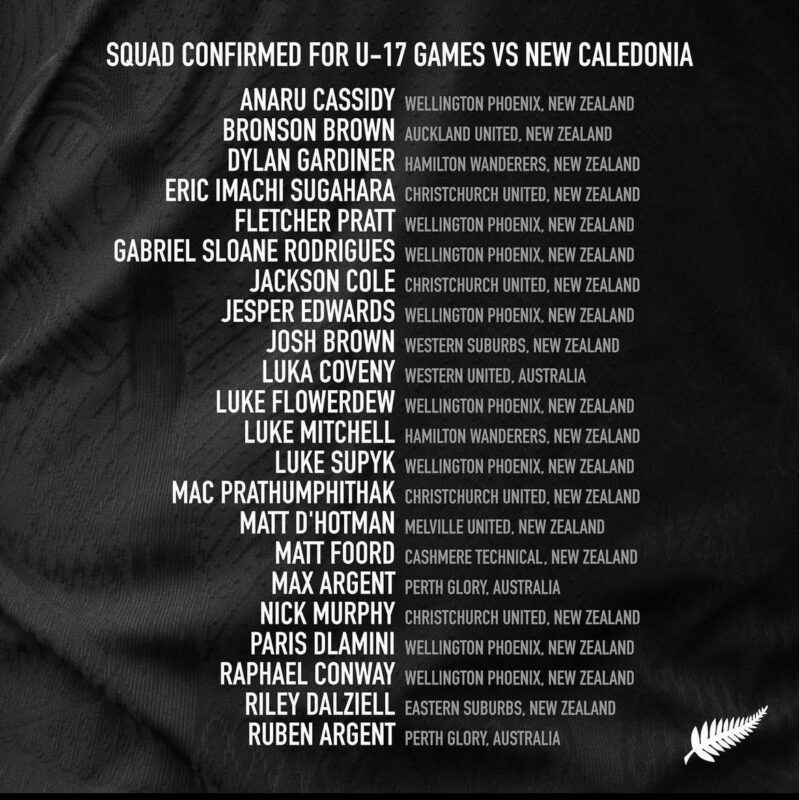 ---
Girls Dragonboating Festival/Nationals
We are calling out to all senior girls wanting to do dragonboating for next year's festival/Nationals event in March! If you are keen and committed and dont mind a bit of fitness and hard work in a team environment then dragonboating could be the sport for you. We are looking at selecting 22 young woman to represent our school and region at Dragonboat festival which also coincides with nationals. If you think you might be interested come and see Joe the sports co-ordinator in the sports office above the Tindall gym.
---
Careers
Pasifika Careers Expo at VUW
Pasifika Careers Expo is a part of the annual Pasifika Week at Te Herenga Waka-Victoria University of Wellington and an opportunity to celebrate Pasifika success and Pasifika identity and culture at the university.
This Pasifika Careers Expo is specifically Pasifika for Pasifika; it is a platform and space for Pasifika people in various organisations and workforces to be showcased and celebrated. Seeing our Pasifika people representing their mahi and workplaces will encourage, ignite and inspire our high school and tertiary students to continue striving for their goals, in the hopes that they will be in those specific organisations/workforces in the near future. 
All Pasifika senior students and whānau are invited to attend. If you would like to attend, the organisers ask that you please fill out this form.
Please contact Rebecca Rāpira-Davies if you have any questions. rsr@whs.school.nz 
Event Details
Tuesday 8 August, 6pm – 8pm
RHMZ Foyer | Rutherford House, Mezzanine Foyer (Pipitea campus)
Light refreshments will be provided.
Free event and free parking at Pipitea campus (Old Government Building) after 5pm.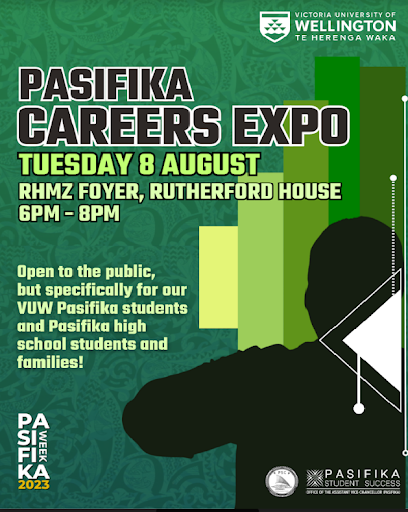 ---
Counselling
Mindfulness Month
A simple and powerful way to settle a worried mind is to get into nature. Green and blue spaces help to generate a multitude of positive emotions, such as calmness, joy and creativity. Feeling connected to the natural world is also associated with lower levels of poor mental health, in particular lower depression and anxiety levels. Even 5 minutes per day can nurture a significant improvement in mood. Try to get off your screens and into the outdoors regularly. There is so much to be discovered in a little nature walk.
For more ideas on how to increase your mindfulness click on the link here!
Nā, the counselling team (DeNeen, Gavin, Nikki and Jawahir)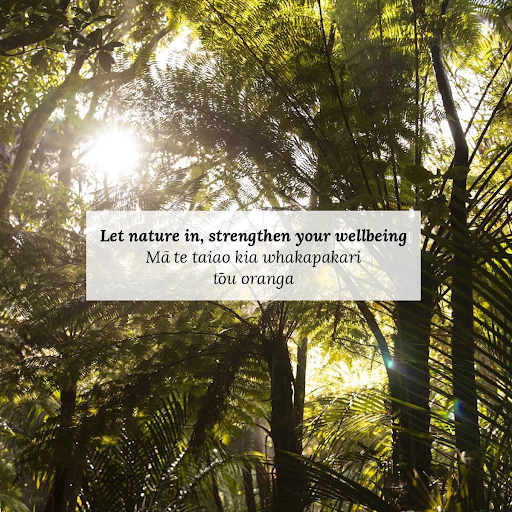 ---
Children's Asthma Study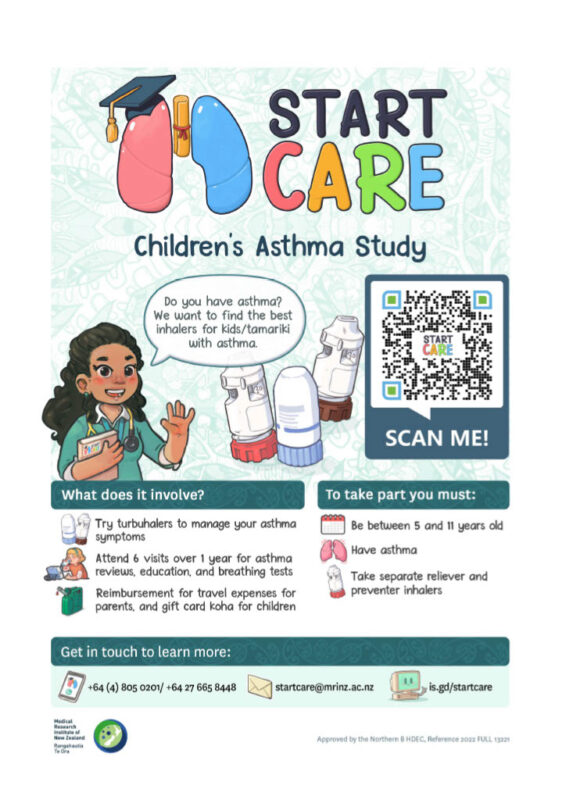 For more information on the above study, see here!