Important Dates
Monday 12 September – Friday 16 September

– Te Wiki o Te Reo Māori

Monday 19 September

– Board meeting 6pm

Monday 19 September – Friday 23 September

– Senior Exam Week

Monday 26 September – Board meeting 6pm
Monday 26 September – Friday 30 September

– Mental Health Awareness Week

Friday 30 September – End of Term 3
---
Important Information
Examination Centre Officers
NZQA is looking for people to work as Examination Centre Officers during the 2022 NCEA and NZ Scholarship examinations at secondary schools and kura throughout New Zealand. The role is critical to the smooth running of the examinations. When you apply, you can specify WHS as the school you would like to be stationed at. If you are interested, please apply here!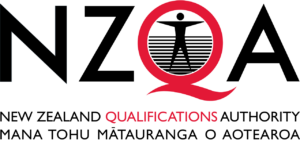 ---
Derived Grade Exam week
Derived grade exam week takes place in Week 9 (week commencing 19 September). That week, students in Years 11-13 will only be in school if they have exams. The Junior timetable runs as usual.
For further information including the exam timetable, seating plans and revision tips students can log into the Hub.
---
What's Happening?
OutLOUD 2022
This year's OutLOUD was a week packed with pride events to celebrate Wellington High Schools LGBTQIA+ youth and fundraise for InsideOUT.
Tuesday saw a panel of 5 speakers from InsideOUT talking about finding empowerment through identity. Wednesday was our first OutLOUD drag show, which was a massive hit! 4 fantastic drag performers came and held a show in the Riley Center to a huge audience of very excited students. The energy was amazing and, hopefully this will become an annual feature of our Pride Week celebrations.
Thursday was the Pride Picnic, another staple of OutLOUD. While this is usually held on the field, we had to shift location and it was held on the basketball courts instead, and it was a beautiful sunny day for it!
Friday was the OutLOUD celebration in the foyer, with a bake sale, stalls, face painting, and a photo booth. Lots of students attended, wearing their brightest rainbow colours, and more money was raised for InsideOUT from the proceeds of the bake sale.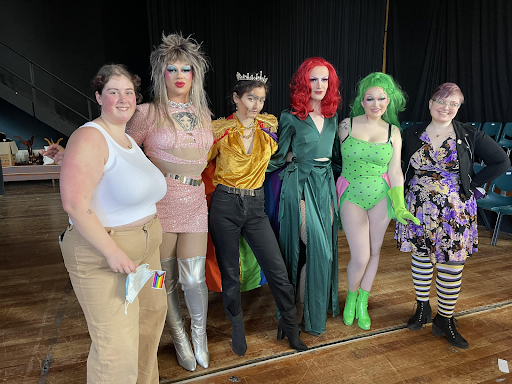 OutLOUD in the Library
In the library we celebrated OutLOUD with an LGBTQIA+ panel talk and a rainbow of wonderful books with queer characters.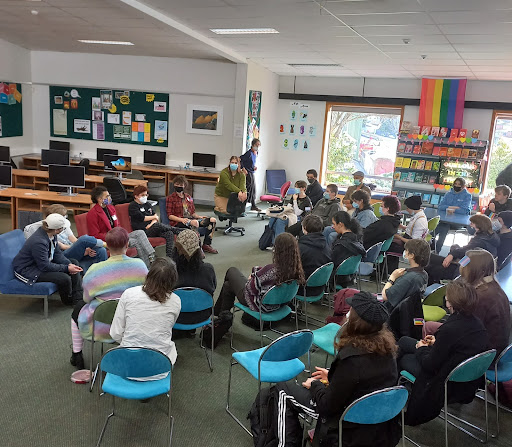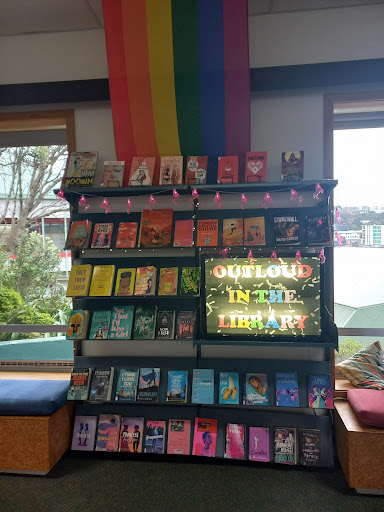 ---
Te Wiki o Te Reo Māori
Next week is Te Wiki o Te Reo Māori, or Māori language week, and there is a full lineup of exciting events and speakers organised for the students to get involved.
Check out this slide for full details on each of the speakers/events, which include: Marama Davidson (Green Party Leader), Taawhana Chadwick (waka hourua captain), Julia Whaipooti (Senior Advisor at the Children's Commission), Tayi Tibble (writer/poet), and Dr. Jessica Hutchings (kaupapa Māori research leader).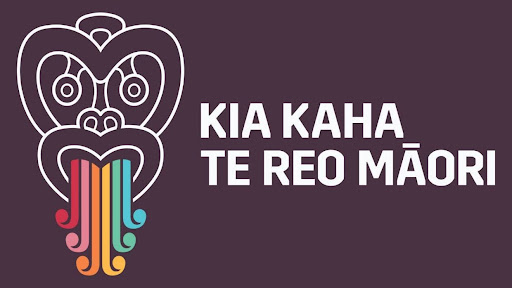 ---
World of Wearable Arts Models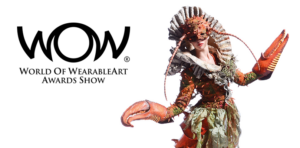 Back in May, Mollie (left) and AJ (right) (both Year 12) were selected from hundreds of hopefuls to model for the World of Wearable Art show. The show is an annual event in the Wellington landscape of art and culture and brings in thousands of people from NZ and overseas, culminating in nearly 20 shows over three weeks in October. Right now the girls are rehearsing around the clock, learning a lot of choreography and getting ready for show time!
This is not the first time WHS has had students involved in the event, as we have had students attend as dancers and parkour/freerunners in the 2019 show. However, AJ and Mollie are the only school aged paid models among the adults modelling the amazing wearable designs from entrants from all over the world!
Here is the link for the show times
And here is the Wow video from the last run of shows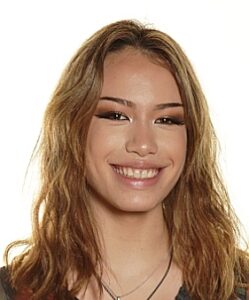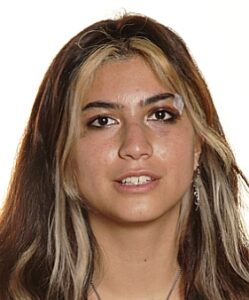 ---
He
Kākano
Our students are working towards individual learning goals and experimenting with musical notation and percussion in music therapy. They have also upped their time in the cardio room by spending longer on their chosen fitness machines! They have been keeping fitness journals throughout the term and by week 10, it will be great to see their progress.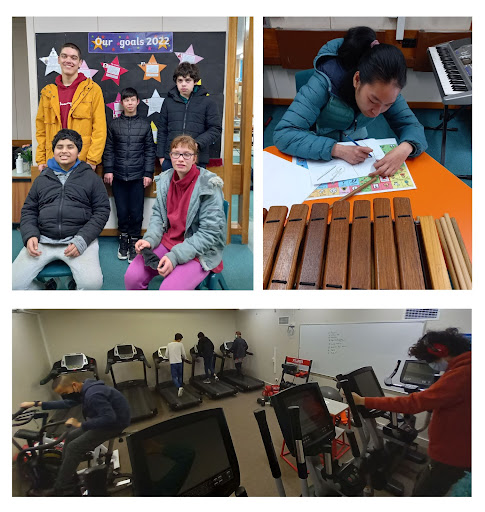 ---
Sport
Floorball World Championship
The U19WFC has now finished and Frankie Coup is on her way back to NZ while Kristina is taking another couple of weeks off returning 22 September.
The NZ team had their best tournament ever. They started strong with a win against Canada where Frankie also took the NZ MVP player. This was followed by another win against Italy and two very tough games against Hungary and Denmark where the team drew against Hungary and lost by one goal against Denmark.
NZ finished 12th which really exceeded the girls' expectations. It's was a great experience with the team making connections with other Floorball players from around the world.
Final scores:
8-2  NZ 
 vs  Canada 
6-3 NZ 
vs Italy 
4-4 NZ 
vs Hungary 
4-5 NZ 
 vs Denmark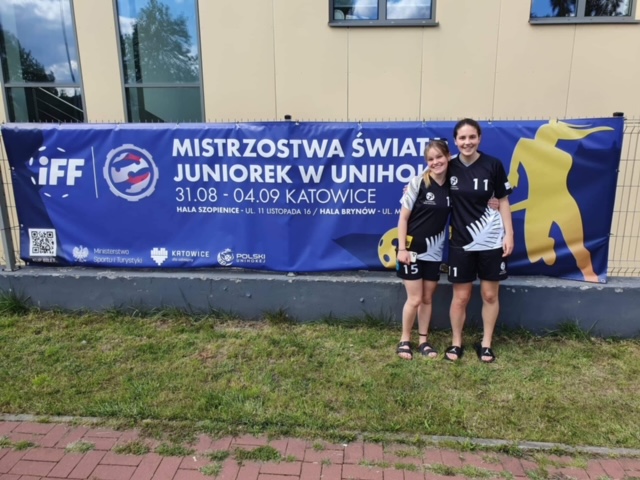 ---
NZ Secondary School Climbing Cup 2022
Congratulations to our fabulous students Io Arnold-Clark and Fynn Marno-Simpson! They did it again, competing against  over 100 secondary school students from across NZ. Io won their category with their first-place medal and Fynn placed 4th in his category. Well done guys!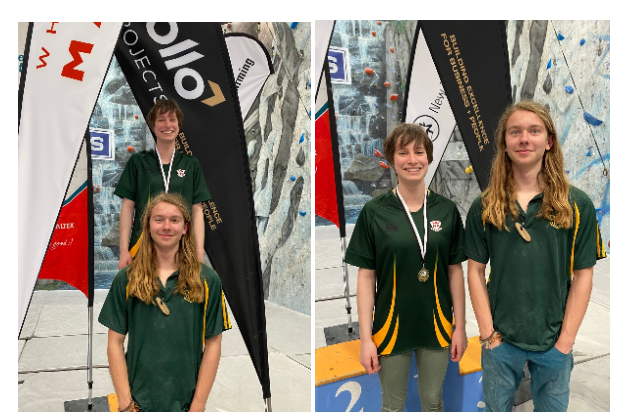 ---
Underwater Hockey Nationals
Wellington High School made the semi-finals of Senior Open and Junior Open for the Underwater Hockey Nationals, and placed 4th in each of those grades. There were also many individual student successes, with Henry Murdoch and Carlos Relph making the tournament team in the Senior Open, and Maddy Murdoch was the MVP of the Senior Open. Yuki Doyle was the MVP of the Junior Open, and Molly Hjert was the MVP of the Junior Girls, who also overachieved by winning 2 games (over Glendowie and Diocesan). Our previous best result was 7th in the Junior Open grade in 2019, so this is a huge success for everyone involved!