Important Dates
Monday 5 September – Friday 9 September – OutLoud
Tuesday 6 September – School starts at 10am
Monday 12 September – Friday 16 September

– Te Wiki o Te Reo Māori

Monday 19 September

– Board meeting 6pm

Monday 19 September – Friday 23 September

– Senior Exam Week

Monday 26 September – Board meeting 6pm
Monday 26 September – Friday 30 September

– Mental Health Awareness Week

Friday 30 September – End of Term 3
---
Important Information
Late Start Tuesday 6 September
A reminder that lessons will start for students at 10am. Buses will run as usual – if this means that your student will require supervision before 10am please email admin@whs.school.nz and we will arrange this.
Taxis and lessons will run as normal for ORS funded students.
---
What's Happening?
He
Kākano
Our garden is nearly blooming with freesias and daffodils for spring, and the winter pansies are in full colour. We have students rostered to water it daily, and one of our workshop students is making a planter box for tomatoes. In hospitality, our junior students are making tortillas. Our music classes are going well with enthusiastic participation.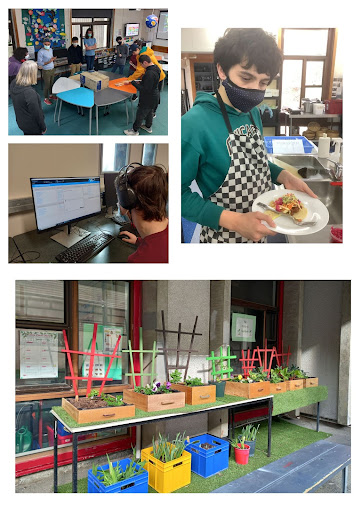 ---
48 Hour Film Festival
The heats for the 6 finished films submitted by WHS students for the 48 Hours Film Festival are being live streamed from 2.30pm on Saturday. Take some time this weekend to check out their work!
FROM 2.30pm: Heat #7
Something with Dinosaurs – One Way
The Mud-Stained Jumpsuits – Drowning in Guilt
Salad Dressing – My Little Bun
Garlic Soup – Matching, Matching, Matching
Llamadoor – Meringue Marauder
FROM 4pm: Heat #8
---
Achievements 
National Schools Poetry Award 2022 
The National Schools Poetry Award is held annually by Te Pūtahi Tuhi Auaha o te Ao | the International Institute of Modern Letters (IIML). It is free to enter, in English or te reo Māori, and is open to Year 12 and 13 students across New Zealand. WHS student Joshua Toumu'a won this year's competition with his poem 'Veitongo', and the judge had this to say: "The range of images and sensations in Joshua Toumu'a's poem create a vivid snapshot of Tonga … It's impressive how the poem situates us so specifically with just a few words. I keep coming back to 'Veitongo' and each time I read it I discover something else. I can't wait to
see more work from Joshua Toumu'a in the future."
You can read the winning and shortlisted poems from 2022 and all previous Awards on VUW's Schools Poetry Award website.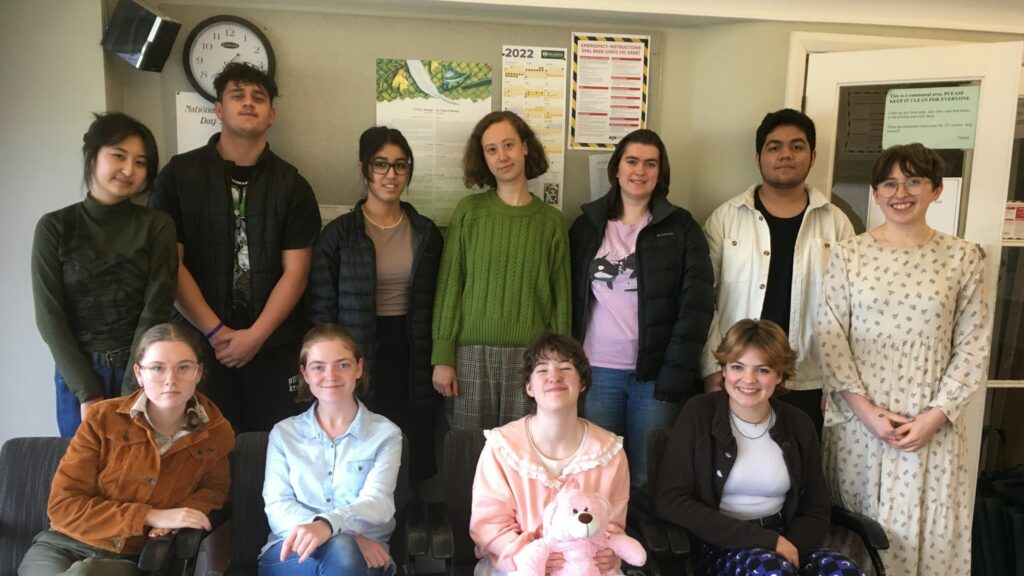 ---
NIWA Wellington Regional Science and Technology Fair
Four WHS students entered this year's fair and all four won prizes. Joshua Chen was awarded second place in class 3 (Year 9) for his entry titled "The Phantom Micro-plastic". Atom Gush (Year 13) was awarded second place in class 5 (Year 11-13) for "Rayleigh disk", while Charlie Chen (Year 11) was placed third with "Blurred text". Atom, Joshua and Aiden Scott (Year 11, "What can you see") also won special prizes.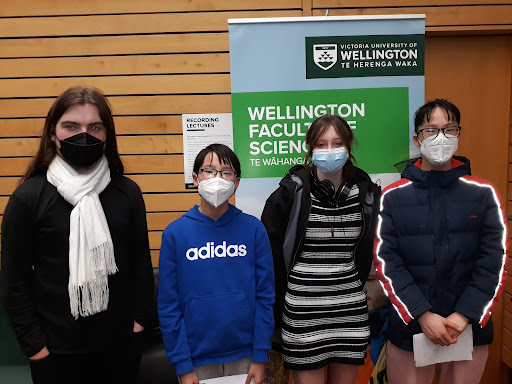 ---
Sport
Floorball World Championship 
Frankie Coup is currently competing at the Floorball world champs in Poland for the NZ U19 women's team. Yesterday, against Canada, she received MVP for the NZ team, scoring one goal and assisting twice. NZ won this game 8-2! Here are her game and post-match interview:
Post-match interview
Canada vs NZ game played last night (she is number 11)
If you would like to watch any of her upcoming games, the links are below!
1st September vs Italy 11pm NZT
2nd September vs Hungary 8pm NZT
---
Lower North Island Netball Tournament
Over the last five days, the Senior A netball team have been competing in the Lower North Island Netball Tournament. The team have done the school and themselves proud with winning 6 of 7 games in the B grade, and will play a semi-final today (Friday) at 11:30am. They have also earned an automatic spot into the tournament next year in the A Grade, for finishing in the Top 3.
This is a massive achievement as the team played as an invitation team three years ago in the same grade, and only won one game out of the eight played. Coming into the tournament, the team ranking was 18 out of the 26 playing in the grade. Today they are Top 3.