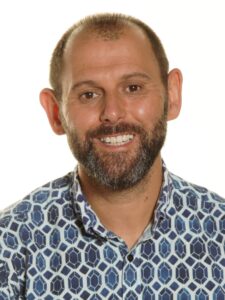 Tēnā koutou katoa,
I would to take this opportunity to introduce the new board members who took their positions at the meeting on Monday 22 August.  As we had 5 members of the school community put their names forward, there was no need to have an election and they were able to take up the role immediately. You can read more about the new Board members here.
Amongst other tasks, the Board has the important job of setting the strategic direction for the kura and also, and I feel most importantly, ensures that the school community has a voice in how the school operates.  It is absolutely crucial that a kura reflects the community it serves and does not work in isolation. 
At the meeting, it struck me that we should all be appreciative of the commitment of the members who put in time, effort and skill to ensure the best for our ākonga.  It reminded me of our old school motto 'Qui Servit Ille Maximus' which means 'Who Serves is Greatest'. The motto was introduced by the 3rd Director of Wellington Technical College, John Howell, in the 1920s who thought service was one's selfless duty to community. 
 As I have done in the past, I would like to thank the departing board members for their invaluable service to the rangatahi of WHS
We are fast approaching the 'pointy end' of the year, as seniors start to focus on assessments and the Derived Grade exams which are in week 9 (timetables have been issued). The school exams are very important for a number of reasons. Firstly, they provide students with crucial feedback / feed forward for external standards that they will be sitting, starting on 7 November.  Secondly, they provide derived grade evidence if a student is unable to do an exam at the end of the year because of illness or misfortune. Finally, they are great preparation for year 11 students, in particular, to get a taste of what the exam period will be like at the end of the year.
During the Derived Grade exam week, students in years 11 to 13 are only expected to be at school when their exams are scheduled. It is vitally important that students take these exams seriously and use the information that they will gain from them to formulate effective study programmes that will see them achieve to the best of their ability in the final exams.
Finally, I would like to thank you for your continued support of the kura and our rangatahi.
Ngā mihi
Shaun Tavernor
Acting Principal