Important Dates
Monday 15 August

– Careers Expo and Future Focus Evening

Monday 15 August

–

 Board meeting 6pm

Tuesday 23 August

–

 Friday timetable

Thursday 25 August

– Learning Conversations

Friday 26 August

– NCEA Teacher Only Day
---
What's Happening?
He
Kākano
We have a music therapy student working with us throughout term 3. She will be doing group sessions and one-on-one using a range of instruments to engage the students.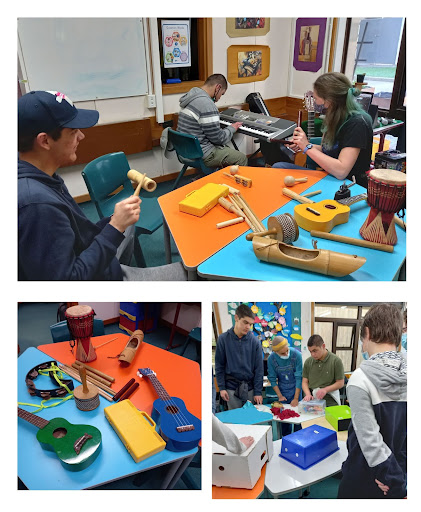 ---
WOW National awards
We are thrilled to let you know that the following students from Wellington High School have won the following Senior national awards:
Top 10 National Finalist – CONSUMED / Mika Coe, Vita Lawson, Millie Crowe, Eleanor Thomas Moore & Maggie Thoms
Top 10 National Finalist –  Vouivre / Kate Briscoe 
WOW INSPIRATION AWARD – CONSUMED / Mika Coe, Vita Lawson, Millie Crowe, Eleanor Thomas Moore & Maggie Thoms, Iris Guileminot, Rosa Marttinelli
Feedback from WOW:
Vouivre

–

A dramatic silhouette with good sculptural use of texture to convey the story behind this work. Good choice of materials and a well balanced design from all angles.

CONSUMED –

 The judges loved the colour choice for this garment; very strong and eye-catching. They also thought the garment was well balanced and thoughtfully constructed with just the right amount of volume for impact. Also showed an innovative approach to use of materials and how it is possible to take everyday items and turn them into a work of art.
Prize awards:
Vouivre –

the design team has won a s

ewing machine from Bernina and WOW prize pack (1x per design team)

CONSUMED –

 the design team has won a s

ewing machine from Bernina and WOW prize pack (1x per design team), they have also won an extra WOW prize pack for their WOW inspiration award.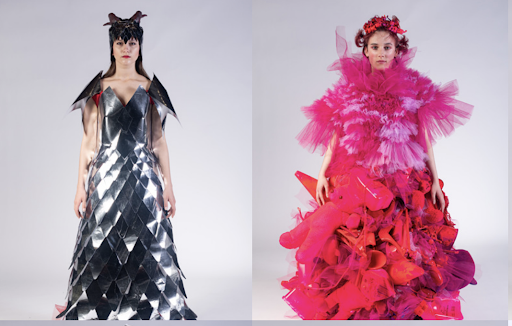 ---
Achievements
STEMM Student Challenge

On Wednesday 3rd August, a Junior and a Senior team traveled to Lower Hutt to attend the Hutt Science/Capital City Science Educators STEMM challenge. Each team competed in rapid fire, quiz style rounds of questions from the fields of Science, Technology, Engineering, Manufacturing and Mathematics. Each competition also included practical rounds. In the morning our Juniors came Fourth equal in a field of about 32 teams, with 36 points. Congratulations to Kalani, Sebastian, Jethro and Eleanor. In the afternoon our year 13 team placed fifth from 22 teams! Congratulations to Ike, Mara, Renee and Levi.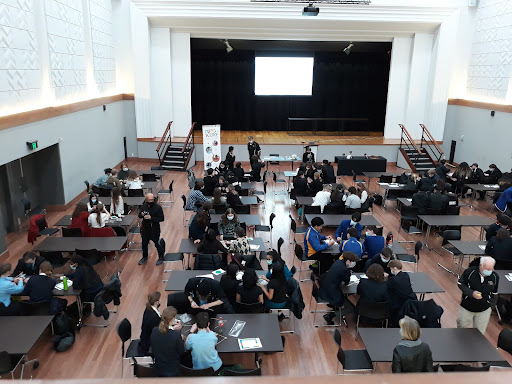 ---
Innovative Young Minds

Year 12 student Vidthia Beaglehole earned sponsorship from the Rotary Club of Wellington South to attend the IYM residential programme last school holidays. 40 young women from the lower North Island participated in the programme run by the Hutt City Rotary Club and Hutt City Council. They stayed at the Silverstream retreat for a week, and each day visited organisations involved in research, industry or education in the fields of Science, Technology, Engineering, Mathematics and Manufacturing. A highlight for Vidthia was networking with dignitaries such as the Hon Dr Ayesha Verrall at the parliamentary reception on July 14th.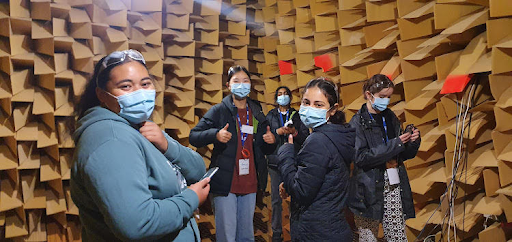 ---
WHS Drama Students Feature in Music Video
Wellington-based band Hans Pucket released the first single from their upcoming album this week. The video, shot last year in the school hall, is directed by WHS alumni Samuel Austin and stars a group of senior Drama students. 'My Brain is a Vacant Space', is the first single from Hans Pucket's new album 'No Drama' out on the 4th of November.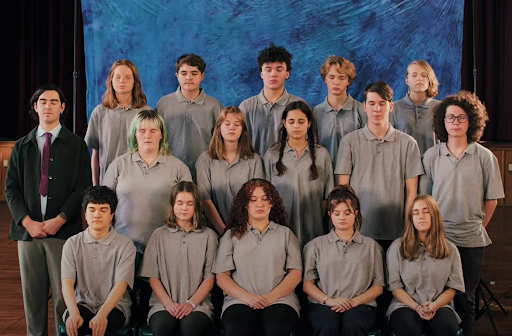 The students featured are Nym Jones, Gabe Nilsson, Isaac Hoskins, Moses Buda, Laura Vale, Violet Patterson, Amy Bright, Hannah Jardine-Langston, George Symon, Namu Dahlberg, Ashley McCloy, Scarlett Henry, Indiana Ford, and Catie Peach. 
Watch: https://www.youtube.com/watch?v=0uKAoBPk_TA
---
Commonwealth Fencing Championships
With only a few days left before the Commonwealth Games finishes in Birmingham, another championship will be starting next week in England in the Commonwealth Fencing Championships.
Although the origins of the sport goes back to the first ever Olympics in 1896 as well in the fourth Commonwealth Games in Auckland in 1950, at a time it was known as the 'Empire Games'. The last time fencing featured in the games was at Edinburgh in 1970 and among the New Zealand fencing team that competed was the late Richard Peterson of Wellington. 
52 years later, his grandson and Wellington High School Year 12 student Nolan Peterson, carries the family name in the sport by competing in the junior section of the Commonwealth Fencing Championship.
A fencer from the age of 8, Nolan is looking forward to doing well at these games.
"My initial aim is to get into the top 64 at these championships and from there I can hopefully progress further," he says.
Currently Nolan is ranked the New Zealand number two in the under-17 category. He flies to London next Monday and will be competing several days later after some much needed rest from jetlag.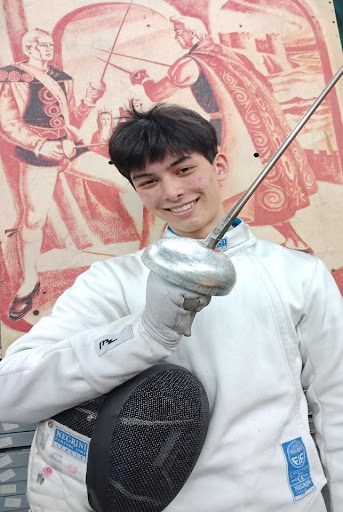 ---
Commonwealth Games 2022
Congratulations to ex-student Qona Christie who is competing in the Under 57KG Judo competition. We wish her all the best!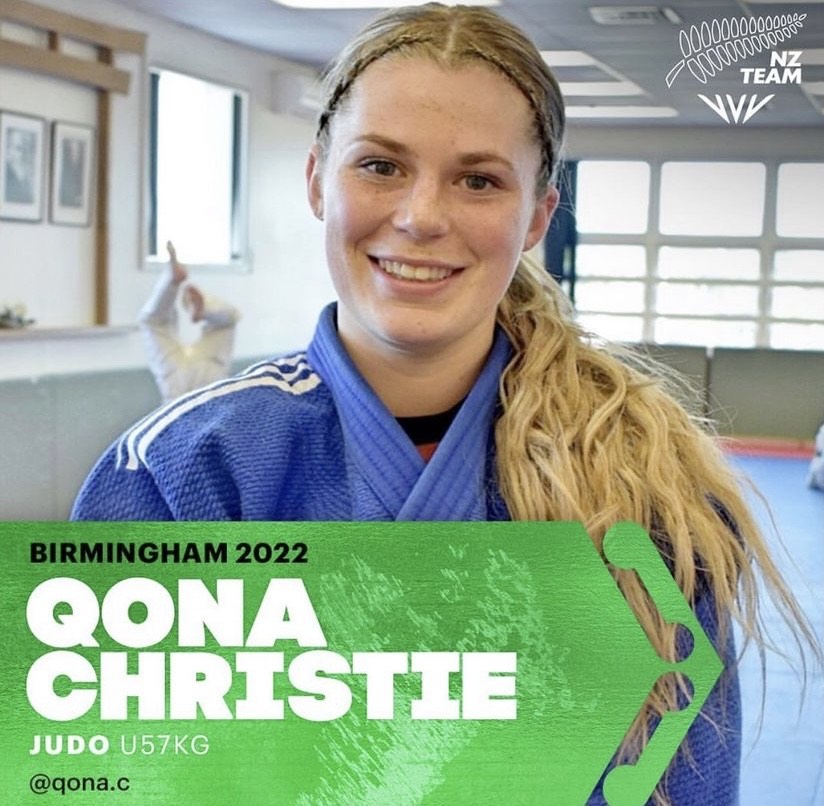 ---