Important Dates
Friday 30 September – End of Term 3
Term 4
Monday 17 October – Start of Term 4
Monday 17 October – Board meeting, 6pm
---
What's Happening?
He
Kākano
We recently visited the Wellington Airport as part of our literacy and numeracy programme. The students were given a tour of the terminal and adjoining fire station. Students learned a wide variety of skills including how to travel to the airport on the bus, read arrival and departure times, weigh baggage and ask for help at the information desk. We say a big thank you and farewell to our student music therapist who has worked with the students throughout Term 3.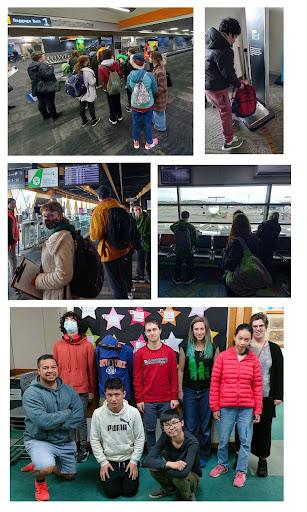 ---
LSS100
We had great weather for our trip to the botanical gardens on Wednesday. Taking the cable car is always such a treat!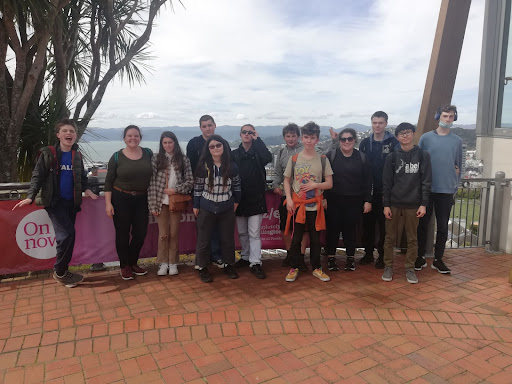 ---
Bike to School Breakfast
It was great to see the committed cyclists who turned up early to school on the late start day to get involved in the inaugural Bike to School Breakfast. 
The event was organised by EkeRua ReBicycle Charitable Trust and supported by Pedal Ready and the Wellington City Council. Staff and students enjoyed a beaut breakfast of bagels from Best Ugly Bagels (still warm from the oven!) and lots of giveaways, bike maintenance, and information about safe cycling in Wellington. ReBicyle 'upcycles' donated second-hand bikes into safe, practical commuter options to gift or loan to people who need them.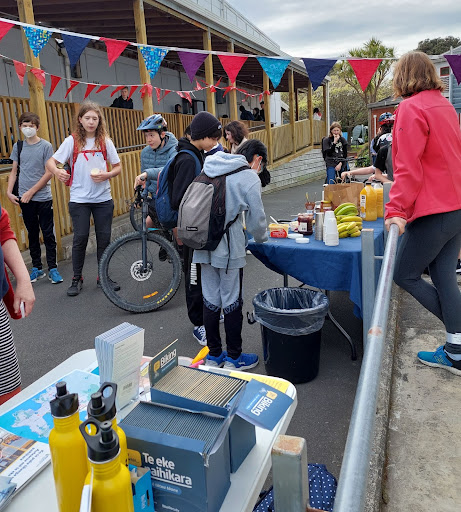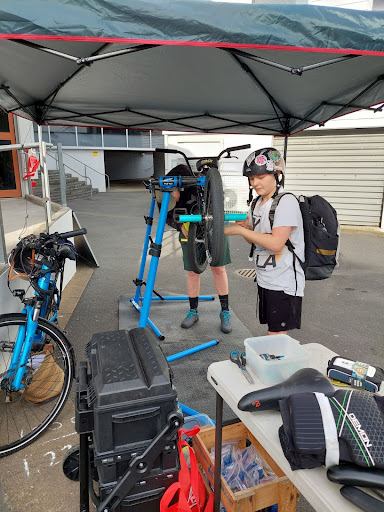 ---
International Update
The lucky international students who weren't sitting derived grade exams got a chance to head into the bush for a night and to give a bit back to Wellington with a volunteer day at Everybody Eats. EE is a pay-as-you-feel restaurant in Dixon Street that uses food that would otherwise be binned, and feeds around 160 hungry Wellingtonians 3 x a week. The vision of this charity is to reduce food waste, feed the vulnerable and address social isolation and is also a wonderful place to have a meal. Our students chopped apples, stuffed cabbage leaves with homemade ricotta and heated up donated vegan pies – all in an afternoon's kitchen prep shift!
For more info on EE check them out at https://everybodyeats.nz/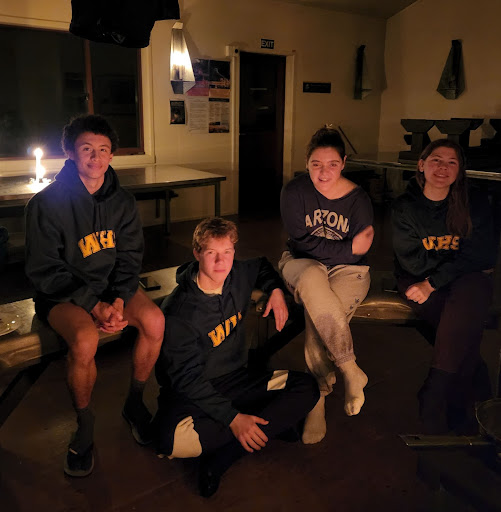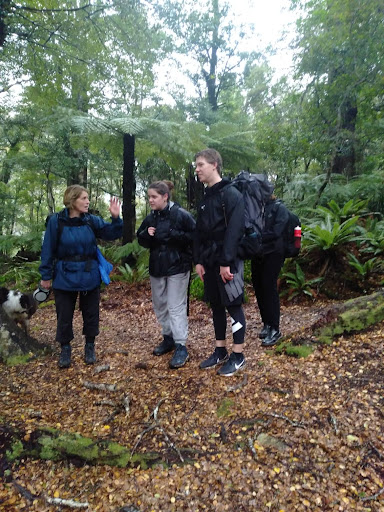 ---
Careers
It is that time of the year when many families and students are thinking about next steps – we can help. The following teachers can be contacted for different things …
Chuni Bhikha (Careers Adviser) … bac@whs.school.nz
return to school but what subjects should I be taking?

Do I want to leave and have a Gap Year?

I might be thinking about Universities but which one?

What is the Trades Academy programme?
Bec McKenzie (Careers Assistant) … mcr@whs.school.nz
Apprenticeship sounds good but what area?

Something more hands on at a Polytech could be good?

Perhaps a PT/FT job – I need a CV but where to look and apply?
WELLINGTON TRADES ACADEMY (WTA) 2023
The Trades Academy programme is an option for students to take alongside their school programme. It involves out of school study and training that will help students gain L2 or L3 credits in an area of interest.
If you are interested in finding out about any of the programmes and how it all fits together across the week, please do not hesitate to contact Chuni Bhikha (Careers Adviser) bac@whs.school.nz