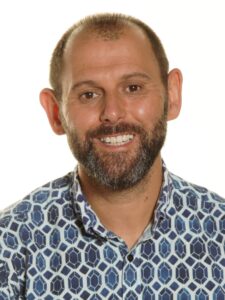 Kia ora Koutou
This is my last message as acting Principal, as Dominic will have returned from his sabbatical and be back in the hot seat next week.  I hope he has managed to get some rest and had a great time travelling.
Firstly, I would like to welcome Nīkau and Bella to the Board as our new student representatives.  It was clear from the election results that they have the trust of the students to be effective representatives –  I wish them lots of luck and look forward to working with them. I would also like to thank the 'team of 5' consisting of Eve, Theo, Mia, Mary and Lulu for their hard work, maturity and insightful comments.  Personally, I have really enjoyed working alongside them in their efforts to try and make WHS a better place for all students.
We have recently received our Provisional funding for 2023 and it contains, for the first time, Equity Funding and our Equity Index (EQI).  This is replacing the old decile system, and is designed to have a focussed allocation of funding and to identify schools that would benefit from additional resources.  The EQI is based on an improved set of data that better assesses the extent to which students face socio-economic barriers to their achievement, and targets the funding accordingly. The school still gets a per-capita amount but this is multiplied by a variable EQI rate to calculate the funding. This, I believe, will be successful in getting funding and support to the students and schools who need it the most, and pleasingly, move away from the often misunderstood decile system, which people believed was a 'de facto' measurement of quality. 
You may have recently seen in the media the desire of the Ministry and the PPTA to move away from streaming. Research shows that streaming exacerbates inequality and helps perpetuate influences of social class background. A number of prospective parents have asked me if we stream, as they feel that their high-achieving child may be at a disadvantage by being placed in non-streamed class.  However, non-streamed classes have been proven to be beneficial to students as they gained socially and maintained their academic success (or improved academic success for Māori and Pasifika learners). The fact that WHS has no streamed classes and the Maths faculty took part in the PPTA-referenced research is something about which we should feel extremely proud. Staff feel confident that their lessons can be inclusive of all learners and this is a real strength of our kura, and something we should be mindful to maintain and nurture.
This weekend (at the time of writing), after 2 previous postponements due to COVID there will be a reunion of approximately 150 alumni who attended the school before 1972.  The weekend starts with an informal meet and greet on Friday evening. This will be followed on Saturday afternoon by taking photographs of the various house, sports and academic groups and a tour of the school. The weekend's events will culminate in a formal dinner at Pipitea Marae on Saturday evening.  I am sure that all involved will have a great time catching-up and reminiscing. That this is happening is due to the hard work of the committee and I would like to acknowledge the considerable hours they have put into the organisation. I would particularly like to mention and thank Carey Clements, the archivist, He has managed to maintain the momentum to organise this despite the numerous setbacks.  
In preparation for a speech on Friday, I went back to check on some of the core values on which the school was established. Some of the key ideas of the first director in 1886 included an institution that met the needs of adults and students and a broad relevant curriculum.  Even in 1905, William La Trobe felt that schools should teach students to think for themselves. At this college, he said there was "no parrotlike repetition of teacher's words." J. H Howell, who followed La Trobe as director, advocated for a school that was inclusive and stridently believed in the benefits of co-educational schools – arguing that it would not cause a decline in moral standards.  It is pleasing and reassuring that we are still living by these over 100 years later. 
The last week of term was Mental Health Awareness week which had a focus on reconnecting with people and places that lift you up.  There was an event for staff or students each day of the week. These included a concert by a big band; colouring-in competitions and a morning tea for staff,  which had an emphasis on connecting with an unfamiliar member of staff. The week was a huge success and shone a light on an important issue that affects a huge number of people within our community.  Ngā mihi nui to Maeve Stevenson, Gavin Hockly, Nikki Peterson and Deneen Baker-Underhill for their efforts and the enthusiasm they brought to these events.
Mauri ora
Shaun Tavernor, Acting Principal