Important Dates
Monday 24 October:

Labour Day – school closed

Tuesday 25 October

: Sports Awards 11.15am 

Thursday 27 October:

Whakanuia 

Friday 28 October:

Last day for senior students – senior celebrations. No changes to Junior programme.

Monday 31 October – Friday 4 November:

Senior Opportunities Week

Monday 31 October:

Senior Celebration Evening for Year 13 students and whānau

Monday 7 November:

NCEA exams start

Friday 11 November:

Year 8 Experience afternoon school closes at 12.00pm for Juniors

Monday 14 November:

Board meeting 6pm

Tuesday 15 November:

NCEA Teacher only day (2023 planning) – school closed

Monday 21 November:

NCEA Teacher only day (Accord day 8) – school closed

Friday 2 December:

NCEA exams end

Friday 9 December:

Junior Prizegiving in Herengatahi groups 
---
Important Information
Friday 28 October — Final day for Year 11-13
Classes for Years 12 and 13 finish at the end of the day on Thursday 27 October, and for Year 11 students at 1.20pm on Friday 28 October. 
Students in Years 11-13 will have assemblies in the Riley Centre that whānau are invited to join. Certificates for Excellence in a subject and Kōkiri i te Kaupapa (previously called 'Contribution to Class') will be awarded here. 
Year 12: 10.00-11.30am

Year 13: 12.00-1.30pm

Year 11: 2.00pm-3.00pm
To register interest in attending, please complete this form.
---
Monday 31 October 6pm – Senior Celebration Evening
We are celebrating the end of school for our Year 13 differently this year. All Year 13 and whānau are invited to our Senior Celebration Evening. This is where the 'First in Subject' and Special Prizes will be awarded, and will include a celebration of all our Y13 leavers. 
Year 13 whānau are invited to book tickets for the Senior Celebration evening here.
---
Final magazine orders
The 2022 magazine will soon be heading to the printers!
If you haven't done so yet, it's not too late to order your copy ($20 each). Please email Student Services before the end of the day on Friday 4 November.
---
What's Happening? 
Friends of WHS Reunion 
After two years of planning and two cancellations due to covid lockdowns, it was literally a case of third time lucky as the Friends of WHS finally held its reunion last weekend.
Besides getting together former students and teachers from 50 or more years ago, the reunion was designed to launch the association, which at its recent Annual General Meeting officially changed its name to the Friends of Wellington Technical College and High School Association.
More than 140 alumni from throughout New Zealand and overseas (including England) travelled to the event, which was highlighted by the presence of the school's very first boy Dux, two former rowers from the 1968 Olympics, members of the 1965 school gridiron side and other distinguished former students, including members of the 1969 WHS First XI hockey side, which won the Rankin Cup as the top secondary school.
The gathering also a number of displays put up from the WHS archives including the original banners from the former Bowen, Seddon, Wakefield and Wilding Houses along with photographs, old uniforms, cups and shields.
It was the first time since 2011 the school has hosted a reunion. To see more photos of the event, join the alumni facebook page of 'High School, Old School'.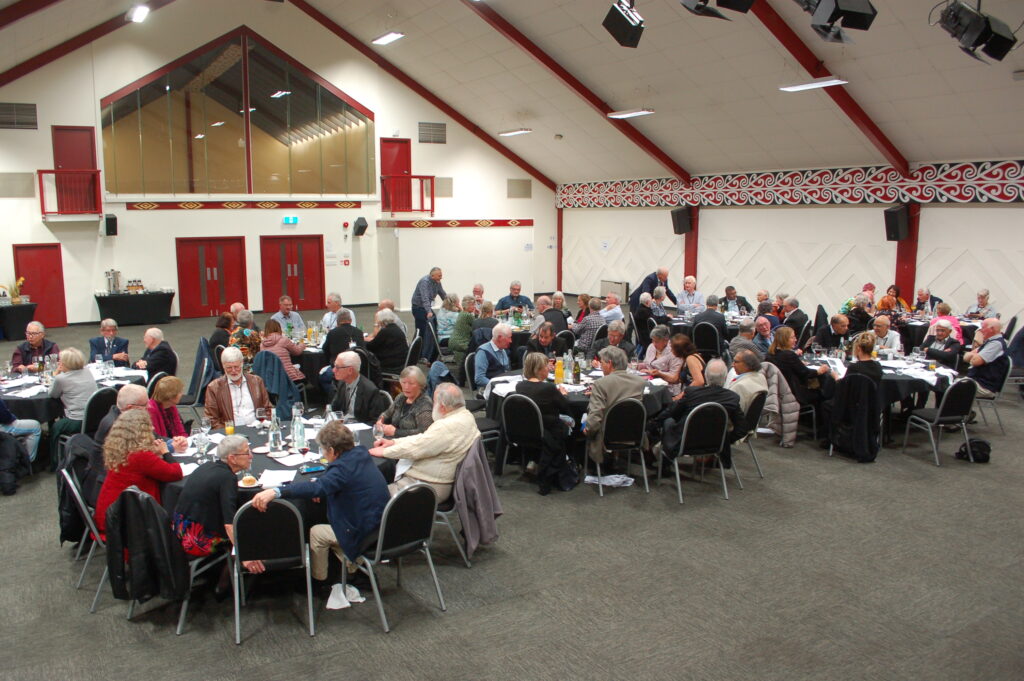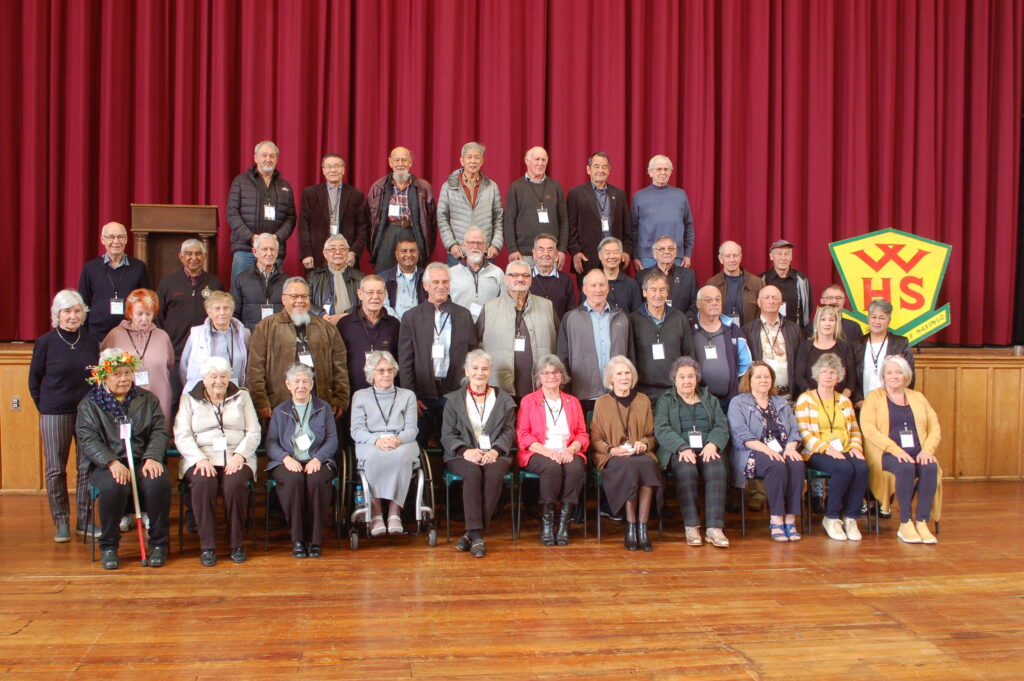 ---
Mental Health Awareness Week 2022 
A range of activities were held during the last week of term to celebrate mental health and wellbeing and the importance of reconnecting with things that make us feel good. Reconnection posters were displayed around the school. Staff and students chose music that reconnected them to good times and this was played in the foyer where students could dance or listen over the lunch time. The library held a range of activities and rōpū teachers had a choice of differently themed activities for their classes.
Staff during a very busy last week were encouraged to reconnect with each other after the Covid isolation. And finally, a lucky reconnection draw was held by the counselling department for staff at the end of term celebration on the last Friday of term, after school had finished.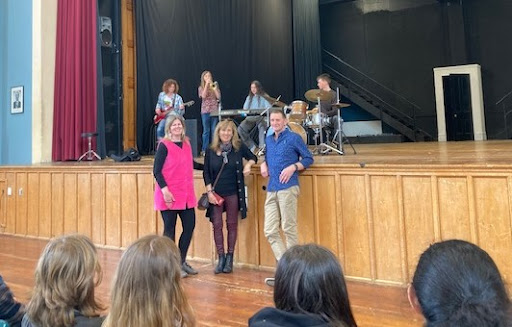 ---
He
Kākano
The students had a conversation circle and shared what they did over the holidays. Everyone had a nice break and did something interesting! This term is going to be busy with activities during exam leave including contemporary dance, hospitality and Microsoft Word literacy.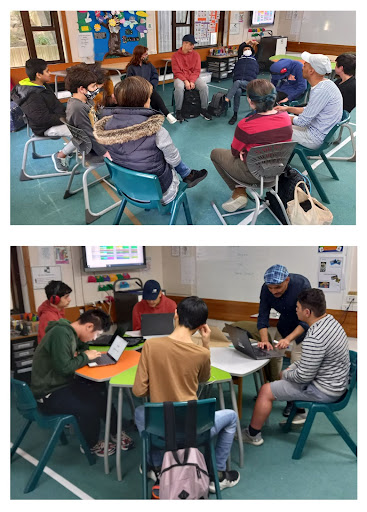 ---
Achievements
Rotary National Science and Technology Forum 2023
Eva Cattenach in Year 12 has been selected to go to the forum in Auckland over 2 weeks in January. She is being sponsored by the Rotary Club of Wellington South. This forum is a programme aimed at high achieving, well-rounded science, maths and technology students in Year 12 at New Zealand Secondary Schools. Participants are introduced to the many opportunities to study, work and research in STEM in New Zealand.
---
Sport
Floorball
After a week of solid preparation Austin Kyne played in the NZ Under 19 Floorball team on 30/9 and 1/10 at the ASB Centre. Unfortunately the team did not win/qualify but they all certainly played fair and with plenty of passion as they tried their best to secure a slot in the World Floorball Championship to be held in Denmark in 2023.
More details of each game is summarised here courtesy of the International Floorball Association via this link.
In addition, the weekend before (24th-25th September) Austin was the top goal scorer in the Senior Boys National Secondary Schools Floorball tournament (as per the attached screenshot). He featured as an MVP in the majority of the games and was unlucky to just miss out on the overall MVP award. A special shout out should be extended to the wider WHS team. They performed extremely well considering they had no subs for any of the games.