Important Dates
Monday 22 May – Board meeting 6pm
Friday 2 June – Wellington Loop Day – school closed
Monday 5 June – Monarch's birthday holiday – school closed
Monday 12 June – Open Evening for 2024 – school closes at 3pm
Friday 30 June – End of Term 2 – school finishes at 1.20pm
PPTA rolling strikes
Week 4 – Tuesday 16 May – Year 9, Wednesday 17 May – Year 10
Week 5 – Thursday 25 May – Year 11
Week 6 – Tuesday 30 May – Year 13, Thursday 1 June – Year 12
Week 7 – Tuesday 6 June – Year 10, Thursday 8 June – Year 9
---
Important Information 
Open Evening 2023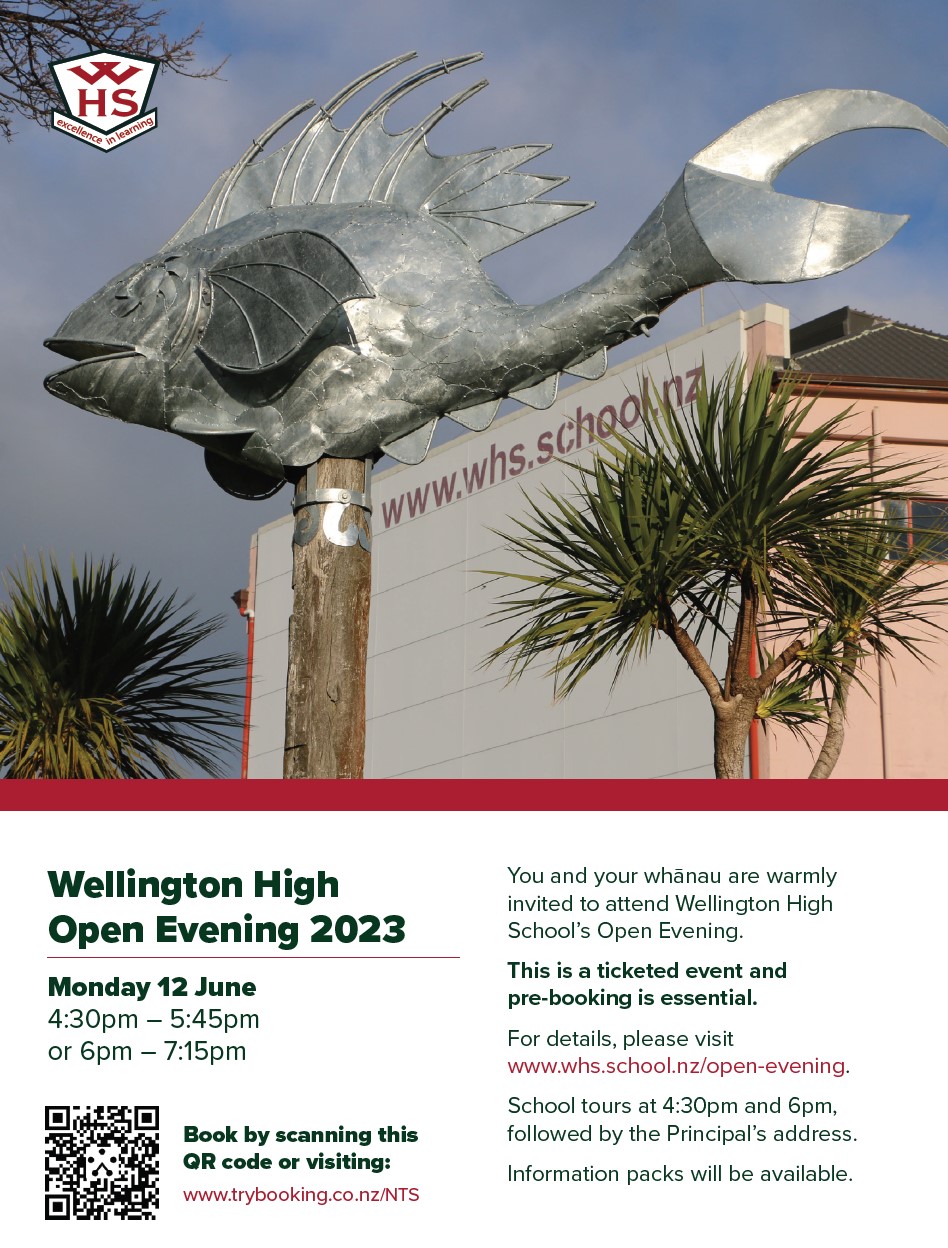 ---
Counselling
We wanted to share information about this new website – Boost your wellbeing.
This new Te Whatu Ora website provides an easier pathway to find free support for mild and moderate mental health and addiction issues.
The website provides one place for the Access and Choice primary mental health and addiction services and includes a search tool to find providers.
More services will be added to the website each month as the rollout of the programme continues nationwide.
---
Achievements
Top Scholar Awards
Congratulations to Jonathan Dransfield (Year 13 in 2022), who was recognised as the NCEA Top Scholar in Printmaking at the annual awards ceremony held in the Beehive earlier this week.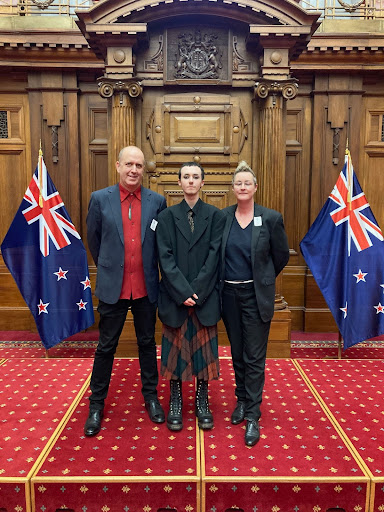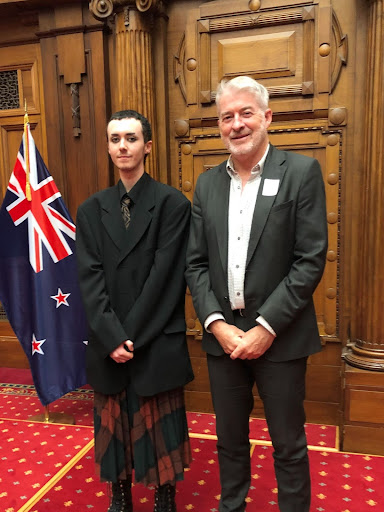 Jonathan's scholarship portfolio (see below) was awarded full marks and was featured as part of the Top Art Exhibition that is on show around the country over the next few months.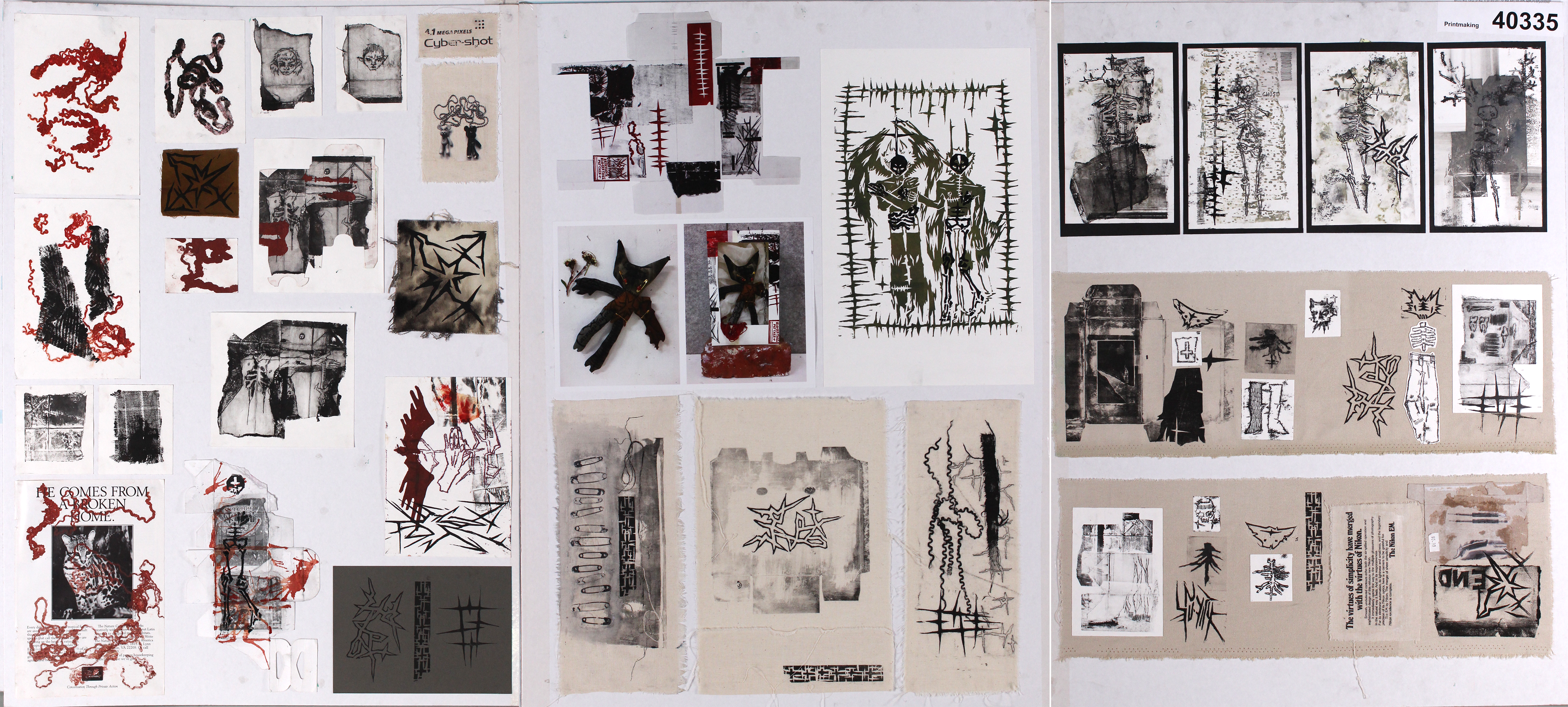 For details of WHS scholarship achievements please click here.
---
What's Happening? 
WHS indie rock band releases first album
Shout out to Bleeding Star (WHS students Jude Savage, Carlos Bellamy, Kindekel Banda-Moyes with HVHS's Otis Hill), who have released Dropper, their first full length album. This follows being voted #1 on Wellington's Radio Active for their demo 'February'. Bleeding Star have performed at the Newtown and Island Bay festivals and at Auckland's 'Others Way' festival. 
To find out more, click here or find Dropper on Spotify.