Important Dates
Monday 22 May

– Board meeting 6pm

Monday 29 May

– Pasifika Families Shared Dinner 6pm

Friday 2 June

– Wellington Loop Day – school closed

Monday 5 June

– Monarch's birthday holiday – school closed

Monday 12 June

– Open Evening for 2024 – school closes at 3pm

Friday 30 June

– End of Term 2 – school finishes at 1.20pm
PPTA rolling strikes
Week 5 – Thursday 25 May – Year 11

Week 6 – Tuesday 30 May – Year 13, Thursday 1 June – Year 12

Week 7 – Tuesday 6 June – Year 10, Thursday 8 June – Year 9
---
Important Information
Pasifika Families Shared Dinner
Noaˈia ˈe mạuri, Talofa lava, Kia Orana koutou katoatoa, Mālō e lelei, Taloha ni, Fakaalofa lahi atu, Fakatalofa atu, Ni sa bula vinaka, Halo olgeta, Tēnā koutou katoa and warm Pacific greetings!
Last week was Rotuman language week, and Samoan Language Week is coming up. We invite you to come and meet other Pasifika Families at Wellington High School, share some food and talk about what's important to you and your family in 2023.
Monday 29th May, 6pm in the Wellington High School Library
Please bring your family and some food to share, and let us know you are coming by emailing admin@whs.school.nz.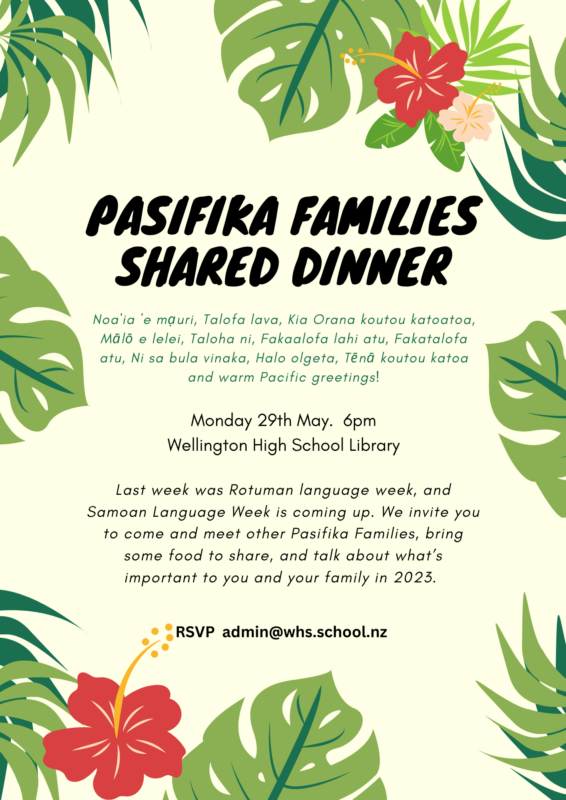 ---
What's happening?
RE: News lunchtime lecture
Former WHS student and RE: News Head of Content Anna Harcourt came to speak to students at the Library on Wednesday 17 May. Students from Media Studies, Moving Image Culture and Journalism, as well as keen students who don't take those subjects, heard about Anna's job as a journalist and the gap RE: News is filling in the media landscape.

---
He Kākano
The students are learning hockey as part of the Special Olympics programme. A junior student enjoyed riding the school trike today, practicing braking and cornering. Senior cooking students made wraps by using knife skills to prepare a range of fillings.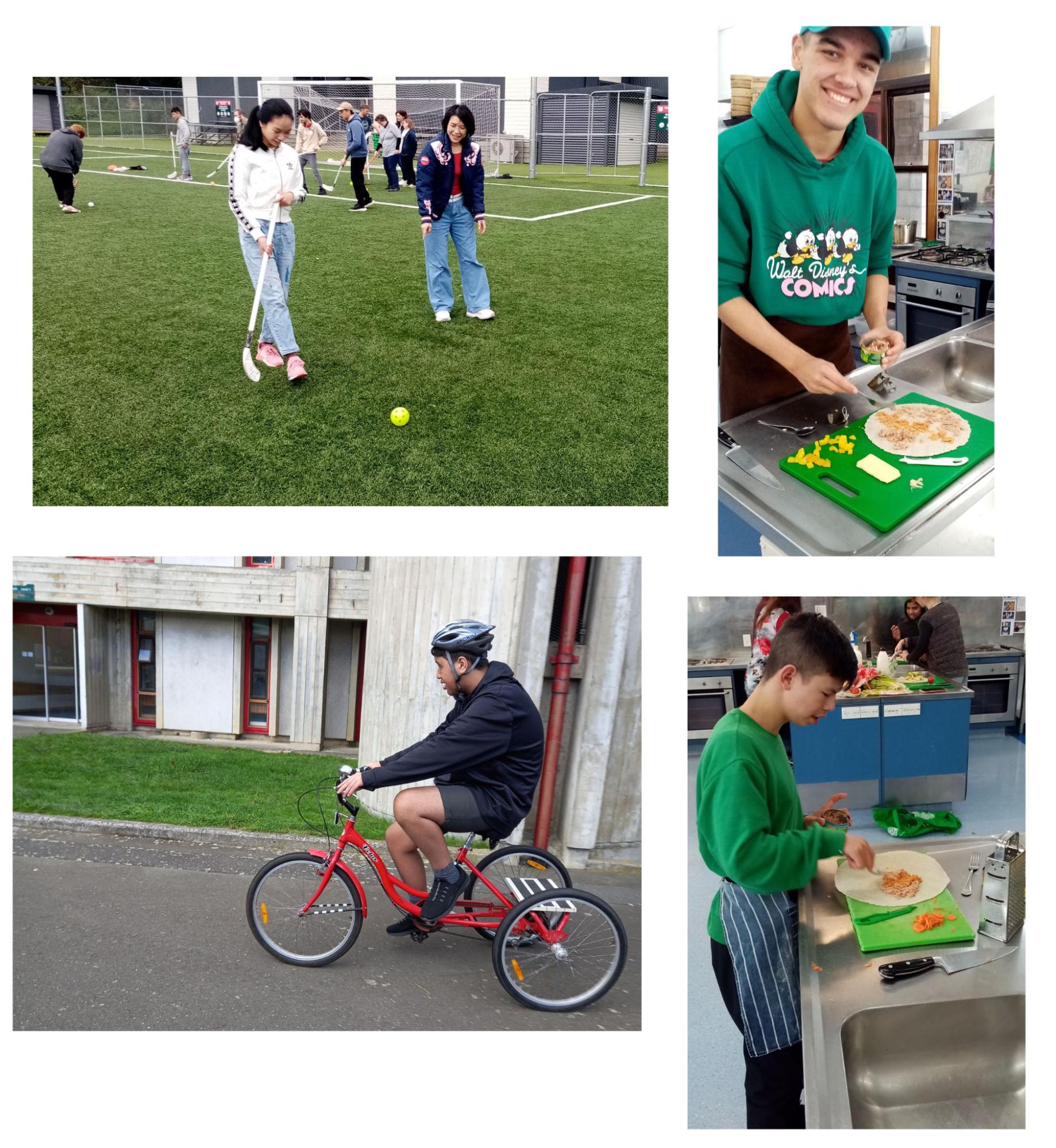 ---
Achievements
Ethics Olympiad – student success
On Monday, two WHS teams entered the 'Ethics Olympiad' (via Zoom). It's a bit like debating, but with more emphasis on philosophical thinking.  
Our 'light orange team' came third overall, while 'sky blue' came eighth, out of a total of roughly 30 teams. This is an impressive achievement, particularly given that the students are all in Year 11, whereas the majority of the other teams were Year 12 and Year 13 students. Congrats!
LIGHT ORANGE: Seraphin Candland, Maia Brown, Jacob Carr, Jussa Aschenberger
SKY BLUE: Mia Sharma, Phillipa Thorburn, Zach Field, Anna Briscoe