Important Dates
Monday 13 March – Board meeting 6pm
Tuesday 14 March – Whānau hui
Wednesday 22 March – Learning Conversations
Thursday 6 April – Kāhui Ako – Teacher only day – School closed
Thursday 6 April – Term 1 ends
---
Important Information
Principal's message
Dominic's first Principal's message of 2023 is now online. In his message Dominic talks about the importance of connection and the correlation between involvement in co-curricular activities and NCEA achievement.
---
Whānau Hui
The whānau hui (postponed from 21 February) will take place in Hineakau at 6pm on Tuesday 14 March. 
---
Student ID cards
As it is a secondary form of ID, WHS is now able to offer student ID cards that only include a student's preferred names. If, this year, you have already purchased an ID card that includes a students' legal name and would prefer for that not to be included, please ask your student to take their ID card to Student Services. The school will replace the card with one containing preferred names only, free of charge.  
When requesting a student ID card, be sure to state which type of ID card you are ordering for your student:
Standard ID card ($10)
ID plus Snapper ($25)
If you have any questions regarding ID cards, email studentservices@whs.school.nz
---
What's Happening?
WHS cricketers at the Basin Reserve
During the recent Blackcaps vs England test match, a group of WHS cricketers took part in Cricket Wellington activities down at the Basin Reserve.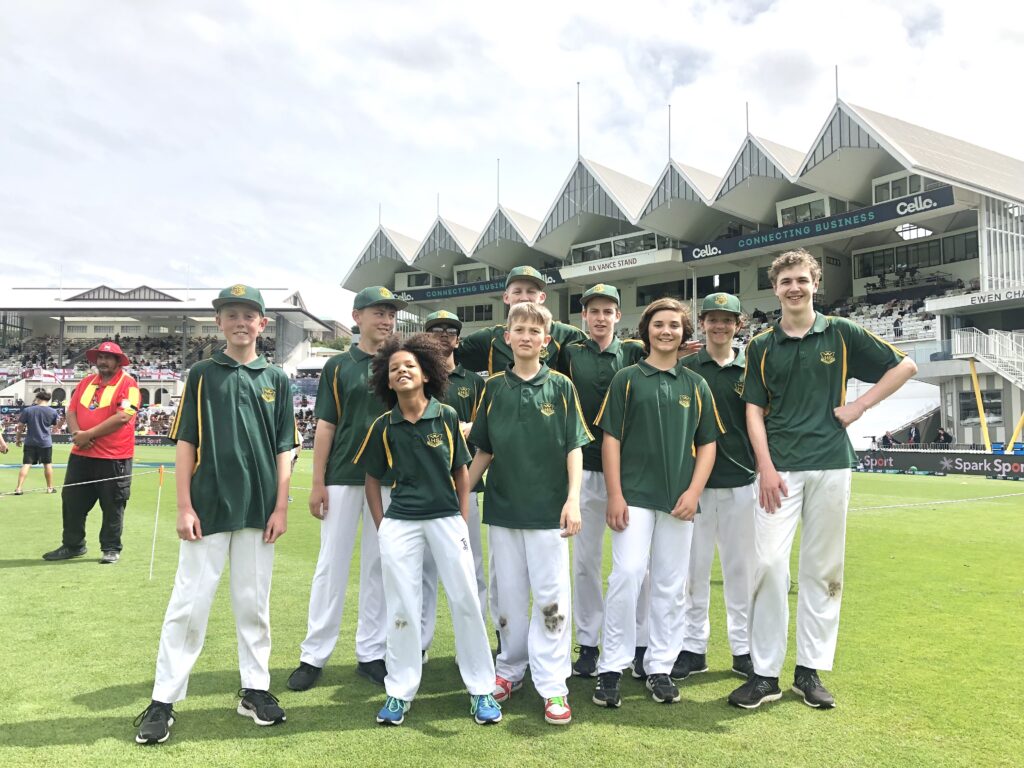 ---
He Kākano
Senior students are cooking various recipes in the hospitality room and then sequencing photos in visual diaries of the step-by-step process from preparation to cooking to eating. The recipes are designed for the students to cook independently at home independently and safely for themselves and whānau. Horticulture students are labeling seed pots to investigate how growing conditions affect germination. The school's cardio room is a great opportunity to use stationery machines for students who enjoy cycling and some fitness mahi.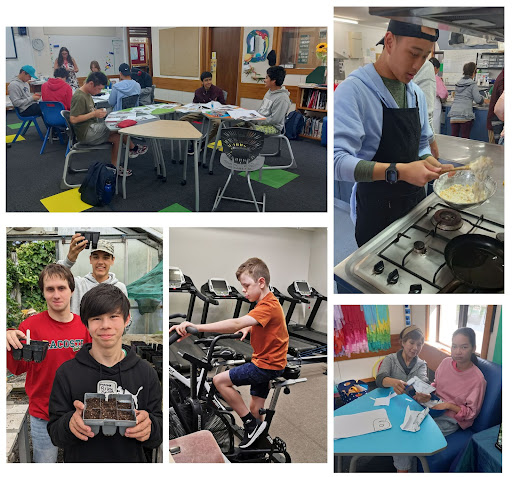 ---
Achievements
National Vert Skating Champion 
Congratulations to Malachi Matheson (Year 9) who won the Junior Blade and came second in the Open Blade sections of the recent National Vert Skating championships, held in Mt Maunganui. 
For the uninitiated, Vert skating is a discipline that uses roller skates or blades on a vert ramp (think of a half pipe) to achieve air time with which to perform aerial manoeuvres and acrobatic tricks. The photos show just how much air Malachi can achieve – the ramp is 14ft high and he is above the coping by 3-5 feet. Congratulations Malachi!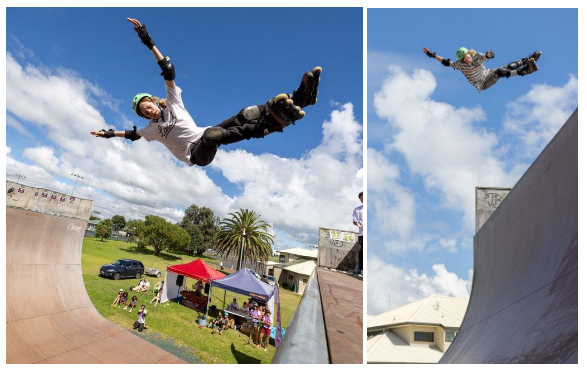 ---
Sports 
Tennis
Shout out to Megan Cameron, Brooke Barrett, Zoe Lind-Thomas, Magnus Munkacs and Hunter Howe who represented WHS with pride at Wednesday's regional tennis tournament, held at the Renouf Centre. Hunter placed 2nd in the boys' B grade, Megan reached the semi-finals and Zoe the consolation finals. Congratulations to all rangatahi for their hard work and dedication. We look forward to seeing what the future holds for them. Thank you also to the parents who gave their support on the day.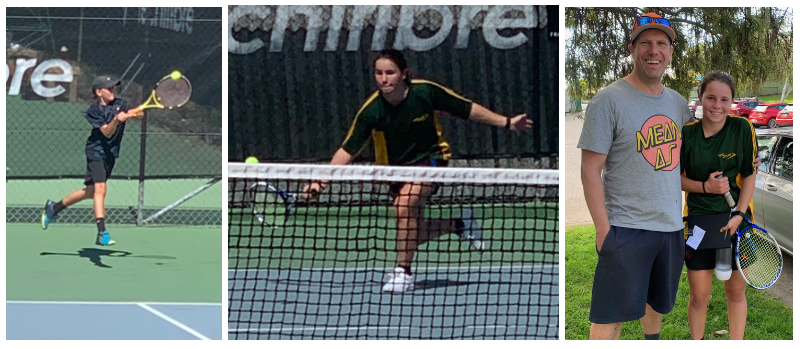 ---
Wellington Dragon Boat Festival
The Wellington Dragon Boat Festival takes place this weekend. The WHS staff team will be competing on Saturday and our two student teams will compete on Sunday. Head on down to the waterfront and offer your support!

---
Netball
The Netball season will start on 6 May, so trial are underway! Trials will be held in the Tindall Gym on Saturday 4 and 11 March as follows:
Juniors – 9.15am-12.00pm 

Seniors – 12.30-2.00pm
See the flyer for further details.
---
Careers
Term One Careers
Chuni Bhikha (Careers Adviser)
Interviews with ALL Year 13's (who are keen for a chat)

Follow up interviews with New Yr 13 students

Setting up visitors/info sessions to the school – Universities, Polytech, NZDF, student exchange
Bec McKenzie (Careers Assistant)
In Term 1 we have been focusing on running career sessions for all our Year 10 students. We have been running two 1 hour  sessions per group and the focus has been on helping the students identify their strengths, skills and likes and dislikes and values when it comes to thinking about future careers and jobs. We have been using our school careers tool Careers Central and also the Careers website to run our sessions. It has been great to see the engagement from students in these sessions. 
---