Important Dates
Monday 20 February – Year 9 Meet the Teacher 6pm
Wednesday 22 February – Athletics Carnival
Monday 13 March – Board meeting 6pm
Wednesday 22 March – Learning Conversations
Thursday 6 April – Kāhui Ako – Teacher only day – School closed
Thursday 6 April – Term 1 ends
---
Important Information
Year 9 Meet the Teacher evening (Riley Centre: 6.00-7.00pm)
We look forward to meeting the parents and caregivers of our Year 9 students at our Meet the Teacher evening on Monday 20 February.
---
Athletics Carnival Newtown Park
On Wednesday 22 February we will hold our annual WHS Athletics Carnival Day at Newtown Park.
This year we expect all Year 9 and 10 students to attend and compete. In Years 11 to 13 the event will only be for competitors, peer supporters and those running stalls and I encourage as many students as possible from years 11 to 13 to attend. Because it is not possible to run a normal school day and the athletics day, all other students in Years 11 to 13 who do not wish to attend the athletics day will have a Home Learning Day. Teachers will talk to students about their expectations for the day, and I encourage students to make good use of their time if they are not going to attend. 
For further details about the Athletics Carnival please see the email that was sent to all parents and caregivers on 16 February.
---
Managing car park congestion at WHS
We are experiencing problems in the morning and afternoon with car spaces and traffic in our school car park. There are multiple problems and they are leading to a gridlock and we are worried about the safety of our students. We need to prioritise:
1) Taxis who deliver and pick up students in He Kākano, our unit for students with additional learning needs
2) Staff who need to park their cars for the day,
3) Creche workers who also use the car park and need car spaces for the day,
4) Our contractors – at the moment we have a number of extra vehicles who are accessing the site as they perform much needed earthquake strengthening work.
If you are currently accessing our car park in either the morning or afternoon, could you please think of alternatives so that we can prioritise the most necessary vehicles in these areas.
---
Metlink

We are aware that families living in Southgate have been negatively impacted by the cancellation of the 3.36pm 29 bus service from the Basin Reserve. Metlink has agreed to reinstate this service with effect from 5 March. 
WHS continues to work with Metlink regarding the bus services (both dedicated school services and public services) that serve our kura. If you have any questions or concerns about these services you can contact Metlink's school's liaison directly on schools@metlink.org.nz and can also email the school so that we are aware and can advocate on behalf of our students and their whanau.
---
What's Happening?
He Kākano
The senior students are learning how to make kai in cooking classes with a focus on 'quick' meals with minimal preparation and ingredients. The theme was corn this week with boiled corn on the cob and popcorn. Meanwhile, plaster casting had some interesting results in sculpture class using plastic bags and cups. The junior students are using a hands-on approach to learning fractions in maths.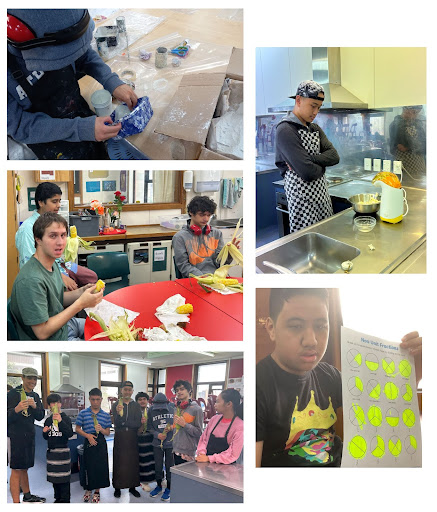 ---
Year 13 Outdoor Education
Year 13 Outdoor Education trip down the Whanganui River Tuesday 21st – Friday 24th February.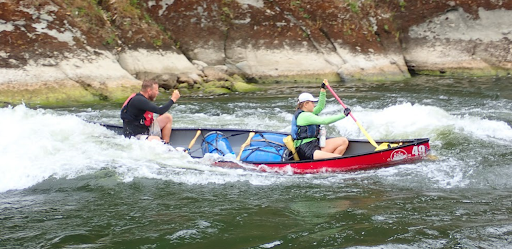 ---
The Aotearoa Bike Challenge 
We are halfway through February, which means halfway through the Aotearoa Bike Challenge. The challenge involves individuals and workplaces compete nationally to earn the most points by riding and encouraging others to do the same. You can ride anywhere, anytime from February – just a 10 minute ride is enough to take part.
Enjoy a ride
Log it here or connect your favourite cycling app (Strava or Map My Ride)
Earn points, climb the leaderboards and win prizes!
You can take part with WHS:
With a club/group – clubs are a great way to keep track of how much riding you and your friends can do as part of the challenge. Once registered, you can be part of a WHS group and can see who else has registered/is taking part and can support each other's progress.
For more information, follow this link!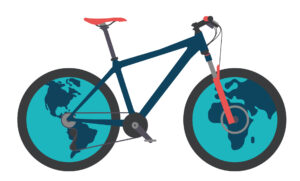 ---
Achievements
Rotary National Science and Technology Forum 2023
Eva Cattanach in 13NRR spent two weeks in Auckland in January with 100 other high-achieving science students from around the country. She was sponsored by the Rotary Club of Wellington South. It sounds like it was amazing: "Forum was an incredible experience, where I connected with some of the most talented and genuine people I've met, and got to take part in fascinating experiences that I never would have gotten the opportunity to have normally. From holding real human organs to attending lectures from hugely inspiring scientists, it truly was an experience I'll never forget!"