Important Dates
Thursday 6 April – Kāhui Ako – Teacher only day – School closed
Thursday 6 April – Term 1 ends
Term 2
Monday 24 April – Teacher only day – School closed
Tuesday 25 April – ANZAC Day – School closed
Wednesday 26 April – First day of Term 2 for students
Thursday 27 April – Senior Parents Evening 2pm-6pm
Monday 1 May – Board meeting 6pm
Monday 8 May – Junior Parents Evening 2pm-6pm
---
Important Information
Principal's Message
Dominic's Principal's message for the end of Term 1 is now online. Please click here to read the message and follow the link to provide feedback on the Learning Conversations. 
---
Senior Parents Evening – Thursday 27 April
Parents' Evening for Years 11-13 will be taking place next term, on Thursday 27 April, 2.00-6.00pm. School will finish for all students at 1.20pm on that day. 
To make a booking:
Choose the SUBJECT then the TEACHER.

Please leave a five minute gap between bookings to allow for moving between teachers.
Note that we are only able to run one conversation with each teacher per student
Our Careers Advisor, Chuni Bhikha, will also be available if you would like to make a booking to see him. 
We run all our interviews across three rooms: the Library, Drama Room and Riley Centre. If you would like to request a quiet space for your interviews, or if you have a disability that requires a carpark to be available close to the building, please contact Alison Jeffery on admin@whs.school.nz
The parents evening for Years 9 and 10 will take place on Monday 8 May. Information will be sent to whanau on Wednesday 26 April.
---
Term 1 Reports
Term 1 reports were emailed to all whanau on Monday 3 April. If you did not receive the email, please check your spam / junk folder. Reports are also available for download on the Parent Portal. 
---
Metlink survey
As part of ongoing work between WHS and Metlink, whanau in Makara, Karori, Northland and Kelburn have been sent a survey to gauge interest in a dedicated school bus service following the route of the 18e. The closing date for the survey is Friday 21 April. If you have not received the survey, and are resident in one of the four suburbs listed, please email admin@whs.school.nz.
WHS is also working with Metlink to provide data that will contribute to Metlink's analysis of school bus provision across the whole of Wellington as well as providing data that will support better public bus services at the start and end of the school day.

---
What's Happening? 
He Kākano
This term has been full of learning opportunities for the students. It is great to see their learning needs met through a diverse range of classes and activities. Cooking classes have explored safe kitchen practices and accessible kai that students can make independently. This week we experimented with toast! The students have also been working with currency in numeracy classes and writing Māori Creation stories in Literacy. One of the seniors was nominated by his class to wear the Korowai, for his positive and encouraging contributions to the Ora of He Kākano. The pūpū aquarium is thriving with 3 resident snails feeding off silverbeet grown from the school garden.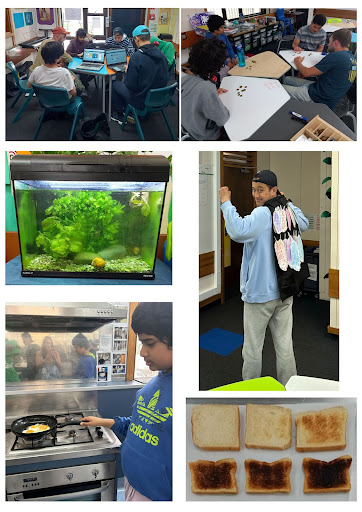 ---
Achievements 
Central Districts Eventing Trials
On Saturday 1 April Emma Blackwell, Year 12, competed at the Central Districts Eventing Trials in the 95cm class and took home 2nd place. Emma will also be competing at the NZPCA Eventing championships in two weeks' time. We congratulate Emma on her recent success and wish her all the best for the NZPCA Eventing championships.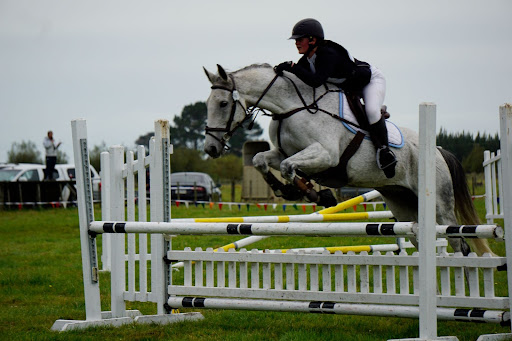 ---
National Climbing Championships
Last month Io Arnold-Clark, Year 11, competed in the New Zealand national climbing championships, where Io placed first in the U18 lead climbing category. Following a strong performance at last year's national bouldering competition, Io has been selected to represent New Zealand in the Australian Championship climbing event in May, and the Youth World Climbing Championships in South Korea in August. You're rocking it Io and we're so proud of you! Tino pai rawa atu!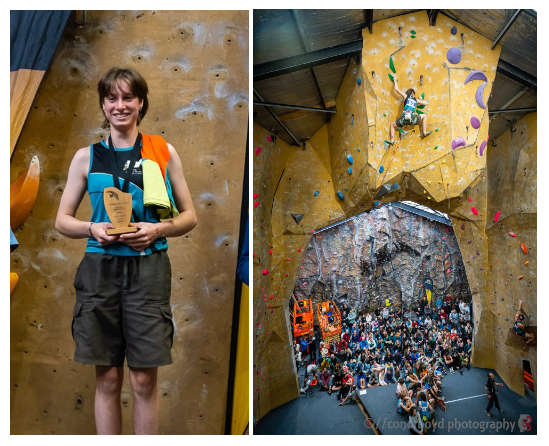 ---
Sports
Waka Ama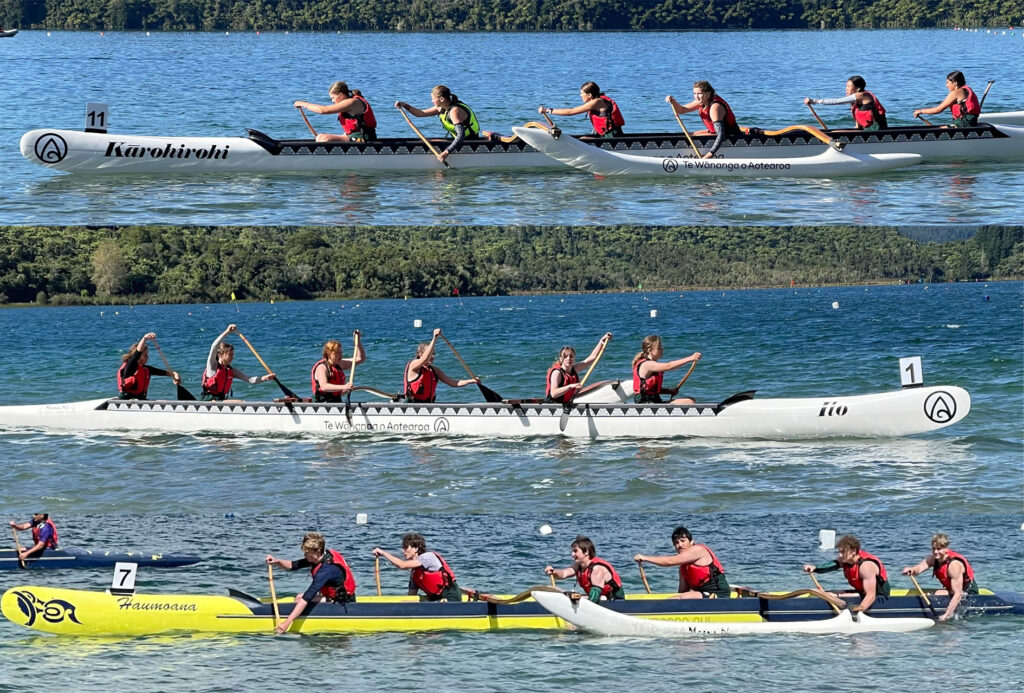 On Monday 27 March an awesome rōpū of 20 travelled to Rotorua Lake Tikitapu for the Waka Ama national competition. What a week! Our students were pumped and ready to take on 104 other schools. Each day brought a different season.
On the first day we had wind and sun. Our W12 mixed team raced well, the second day was a little bit more windy and cloudy. All our teams U16 girls consist of Gaby Gee, Elsa Moon, Tahu Moore, Isla Mae round, Evelyn Scally, and Zoe Sprenger. U19 Girls Vidthia Beaglehole, Maaike Day, Willow Dearnley, Nina Martin-Edgar, Nhung Ngo, Janne Wiertsema,U19 Boys David Bellamy, Aidan Gillespie, Daniel Long, James McDonald, Dylan Wahapa, Ngataierua Apanui-Barr raced well in the heats and made the semi finals.
Day three was cold and windy (and did I mention cold and windy) semi finals. Our U19 Boys raced very well making the Te Takere finals, Our U19 Girls had to re-race the Ihu semi's due to technical issues and made it to the Te Takere finals. Our amazing U16 Junior team, first time at waka nationals, made the semi Te Takere finals. Our U19 Boys won the Te Takere finals bringing home the gold ribbon. It was an amazing week with amazing students.
A huge thank you to Natalie Randall, Sarah Brooks and Jenny Hayward for all your mahi and volunteering. 
Another huge thank you to Whaea Char for all her mahi in making the week an amazing one for the rangatahi. Tēnā rawa atu koe!
---
2023 UWH Blitz Tournament 
From Friday 31 March to Saturday 1 April the Underwater Hockey Blitz tournament took place at the Wellington Regional Acquatic Centre (WRAC). Wellington High School entered 5 teams, who between them played 43 games over 13 hours. The finals were contested by students who had pretty much played themselves to a standstill.
The senior girls won their final against Marsden, the Junior Open team won their final against Wellington College, the Junior girls lost their final against WGC, the Senior Open green team lost their final against Wellington College black, and the Senior Open yellow team finished 4th in their grade. Congratulations to all who participated for their commitment, energy and dedication.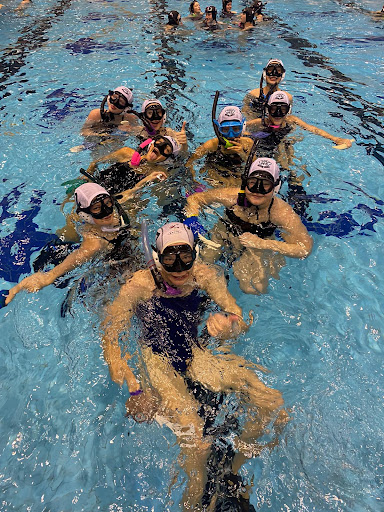 ---
Floorball
On 1 and 2 April, the 2023 Secondary Schools Nationals were held at Ākau Rangi, Kilbirnie. Eighteen teams competed across four grades. Wellington High School won the Senior Mixed category. Congratulations to the team!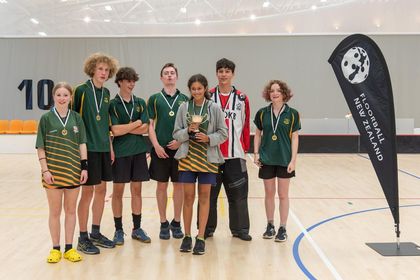 ---
World Special Olympics Summer Games 2023
Former student Matthew di Leva will be representing New Zealand at the World Special Olympics Summer Games 2023 in Berlin, Germany later this year. Matthew will be competing in the 200 metre run, long jump and relay.
We wish Matthew every success at the Games and look forward to hearing how he progresses later in the year.
You can read more about Matthew's journey to the World Special Olympics summer games in this article from the Wellington Regional News last December.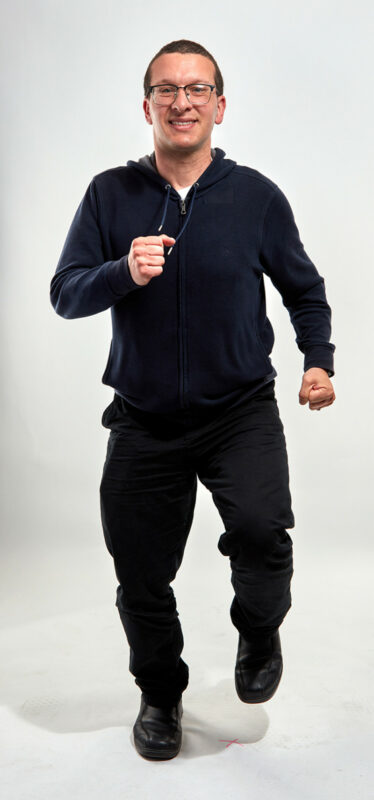 ---
Yoga and Mindfulness Term 2
We offered during term one a 30 minute Yoga & Mindfulness class on Tuesdays at 8am and we are looking at offering this class again during term 2.
In Term 1, students learnt and practiced different breathing and mindfulness techniques to help them manage stress and calm their nervous system. They also learnt about the basics of yoga alignment as well as how to move their body in connection with the breath. Students in this class were also taught basic anatomical functions for various muscle groups and how to tone and stretch them. No previous experience was necessary to attend this class.
In term two, we will deepen our understanding of various attention training & breathing practices and study different yoga poses, their alignment and their benefits. This class will be suitable for complete beginners too.
To register your interest, please get in touch directly with Cathy Gamba at pauseyogadaysbay@gmail.com. Cathy will send you a survey in the next week or so to gauge the interest and the best suitable day and time.