Kia ora koutou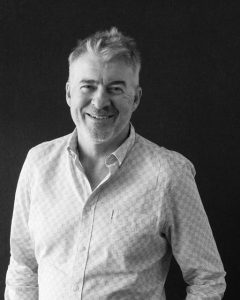 This has been a challenging term. I know I have said this before and every time I write that down or say it, something else comes along and we have to make alternate plans to meet the new challenge. I want to thank all of the students for the way that they have confronted the challenges that the last two years has been throwing at them: lockdowns, mask mandates, COVID sickness, less than half full classes at times, sport vaccination requirements and curbs on spectators, home isolation and remote / hybrid learning. I also want to thank the teachers who have supported our students through these challenging times. Beyond those challenges, school has been very different this term with no powhiri involving parents, no assemblies, no learning conversations, no parent-teacher evenings, and very little face-to-face meetings with anyone beyond the teachers and students. As I write this I'm not convinced that we are through the worst part and more hardship could be ahead. However, I do feel that we have been agile in our planning to help meet the challenges that continue to arise and I am confident we will continue to do so.
The Education Review Office (ERO) has been working with us since November last year. ERO are working under a new model called Te Ara Huarau where they 'partner' with schools around an agreed focus and plan for 3 years. Our work to date has led to a focus around 'responsive curriculum' – how we are providing a responsive curriculum to meet the needs of our learners. Curriculum in this sense means every opportunity offered to students at Wellington High School from the academic to all the co-curricular opportunities so we are really talking about curriculum in the widest sense. Responsive in this context means that we are looking for opportunities to engage all of our learners based on evidenced, inclusive practices. During the cycle, ERO will provide three reports at different stages in the cycle: an initial profile report, a Board Assurances report and an evaluation report after three years.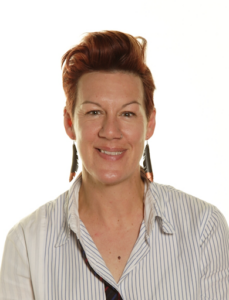 Karen Spencer, one of our Deputy Principals, informed me earlier this term that she would be leaving her position today, the last day of term 1. Karen has been offered the opportunity to be a Principal Advisor in the New Curriculum team at the Ministry of Education. The opportunity was too good to refuse and Karen will be starting there immediately after Easter. 
Karen joined us just before Queen's birthday in 2017. She came to us with an enviable CV of experience across a range of areas in education including being a Director of Education at Netsafe, a Senior Consultant of Transformative and Digital Learning at CORE education, a Team Leader of Online Professional Learning at Learning Media, a Curriculum Education Advisor at Vic Uni, and a wealth of teaching experience as a Head of Department of English & Drama at Samuel Marsden, a Head of English in North Westminster Community School in London, and a teacher of English and Deputy Head of Sixth Form at Moulton School in Northampton, England.
We were very excited to receive Karen's application back in 2017 and she has been a towering figure at Wellington High during her tenure. She has also been our Lead Principal in our Kāhui Ako, a community of learning of schools and early childhood centres in the South Wellington area. Through her work in this area, Karen has brought us closer to our local primary and feeder schools and led a body of work that will continue to grow these relationships.
When Karen applied for the role of DP, in her covering letter she made the following statement:
"Wellington High School's vision and values align strongly with my philosophical approach to education; that the diversity and individuality of young people and their families must be the springboard for curriculum design". It's interesting to reflect on that statement five years later at the start of an ERO review based around responsive curriculum. Karen, you nailed it!
Karen will leave a hole in the school, as a friend, and as an outstanding colleague and leader. I know Karen loves Wellington High and I know this was a difficult decision for her but she is so well-equipped for such a role at the ministry in an area in which she exudes passion. And it is comforting to know that she will be there at the ministry providing her expertise, her knowledge, her passion that will help drive the work in the national curriculum 'refresh'. I wish her all the best – our loss is truly the Ministry's gain. 
Tohaina ō painga ki te ao (Share your gifts with the world)
I hope you are able to spend quality time with your young person(s) during the upcoming break. Thank you for your tolerance and patience as we worked through the changing landscape this term. I look forward to seeing everyone back, well-refreshed and recharged on Monday 2 May.
Ngā mihi
Dominic Killalea