Important Dates
Please note that we have made some changes to our calendar this term.
Monday 3 August:

Te Whānau a Taraika hui 6pm, Hineakau

Monday 17 August:

Future Focus evening

Thursday 20 August:

the Friday timetable will run today

Friday 21 August:

mid-term break – school closed

CHANGE

 Friday 4 September:

Learning Conversations. School will only be open for Learning Conversations. 

 CHANGE

 Monday 7 – Friday 11 September:

School derived grade exams. The Junior timetable will run as normal through week 8.
Reporting
Junior learning behaviour reports will be circulated to parents at the end of Term 3.

CHANGE

 

Senior subject reports will be circulated to parents Week 2 of Term 4. 
Event weeks:
Week 4: Monday 10 – Friday 14 August: International week
Week 6: Monday 24 – Friday 28 August:

OutLoud – Pride week

Week 7: Monday 31 – Friday 4 September:

Winter Tournament week

Week 9: Monday 14 – Friday 18 September

: Te Wiki o Te Reo Māori

Week 10: Monday 21 – Friday 25 September: WERO week
---
Important Information
Tell us how you feel about your child's experiences at Wellington High 
This year, our school, along with the others in our Kāhui Ako, is working with with a team from the University of Waikato, Poutama Pounamu.  They are helping us understand and respond to our learners' experiences, and particularly our Māori learners.
We would like to know how you feel about your child's experiences at Wellington High. Please complete this anonymous short survey: Wellington HS Whānau Survey 2020.
We will discuss this further with our community and feedback broad findings later this term
---
Preserving and protecting Pukeahu war memorial
With our proximity to Pukeahu and the park surrounding it, as a school we have a role to play in preserving and protecting this wonderful space.
Recently, the war memorial has had to be closed for restructuring work. The work has not yet started and is not due for completion until 2022. Sadly, this has led to a rise in damage being done to our national monument through inconsiderate use of the space. If your students use this space at any time, please talk to them about the importance of helping preserve and protect spaces such as these.
---
What's happening?
Shakespeare Society sell out
"In the 1930's, a group of noblemen are shipwrecked on an island. Twelve years prior, sorcerer and former duke Prospero was banished to this very island, along with his young daughter. With the help of the spirits who serve him, he formulates a plan to punish his enemies and regain his power. This play is full of magic and comedy and explores love, betrayal and forgiveness."
All four performances of the Shakespeare Society's production of the Tempest sold out this week. The performance has been described as polished, professional and one of the strongest in recent years and we hope to share photos with you in a future wrap up. Congratulations to all involved.
---
Year 12
English with Religion
students visit Kilbirnie Mosque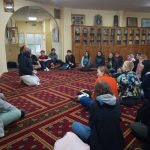 On the second day of term, our class visited the beautiful Kilbirnie mosque. They were greeted by Tahir Nawaz, the President of the International Muslim Association of New Zealand.
Students asked excellent questions, and kept Tahir talking on a wide range of topics. He was impressed by their confidence, just as our students were struck by his warmth, wisdom and knowledge. 
---
Art students filmed for Clark Gayford's Fishing show
Tim Li, a keen fisherman and artist, was recently chosen to film a segment of Clarke Gayford's Fishing Show. The show filmed Tim and his senior students at work in the classroom with Tim taking students through a printmaking exercise.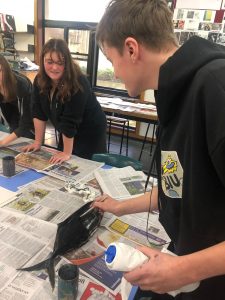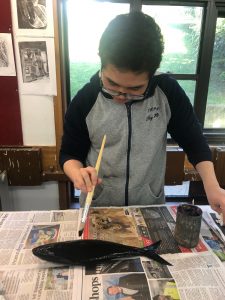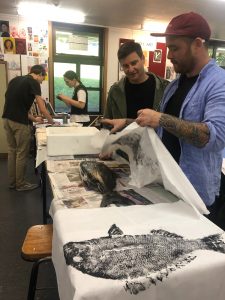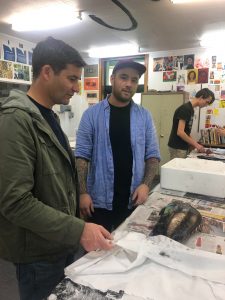 ---
CEC upcoming talk: 5 August – Raising Great Kids in an  Overindulgent World
Parenting today delivers unprecedented challenges. Are you wondering what went wrong and somehow you've ended up living with a child you don't recognise as should be belonging to you? Get a new perspective, an easy to understand model to follow and tools to help you raise likeable and respectful children in an age of over-indulgence. Call 04 385 8919 or enrol online https://www.cecwellington.ac.nz/w/courses/1438-raising-great-kids-in-an-overindulgent-world
---
Roots and Shoots
Students in the Roots and Shoots group have been busy over the past few weeks. Last Saturday they spent the early part of the morning at Owhiro Bay where they ran a beach clean up.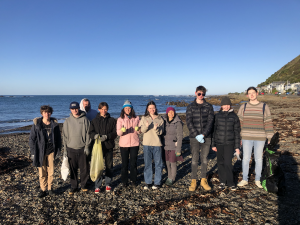 Students have also been involved with the lizard rehabilitation project at the top of the Prince of Wales Park. In this project, Roots and Shoots have worked with Wellington City Council and the local group Mobilizing Mount Cook to build three lizard hotels. These are needed to provide a new habitat and shelter for any lizards that have been found while excavation works for the reservoir take place. The hotels are not exclusively for lizards, of course, but can provide shelter for any invertebrates in the area.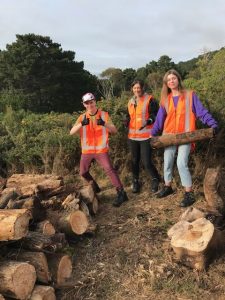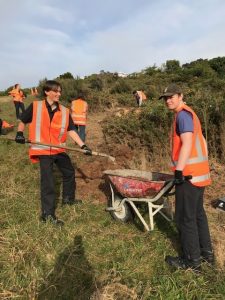 ---
Cannabis Reform – Library lunchtime lecture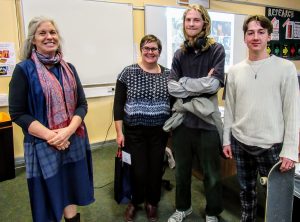 Dr Fiona Hutton from Victoria University's Institute of Criminology spoke on the cannabis referendum. She talked about the impact of drugs and drug policy and laid out the facts as they currently stand. The event was attended by 40 students who interacted well, asking lots of questions. The event was organised to help students be better informed ahead of the referendum at the upcoming election.
In the next few weeks the Library lunchtime lectures will continue to be election themed with candidates from different political parties speaking to students through this forum.
---
Junior Premier debating success
Congratulations to our Junior Premier debating team. The talented quartet of Sky Gobbi, Fergus Martin-Edgar, Liv Calder and Tom Bonert have just heard that they are in the quarter finals! Their next debate will be against Wellington East Girls on 11 August.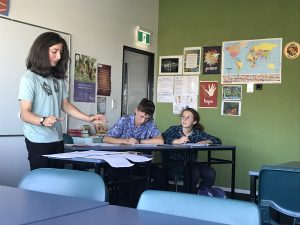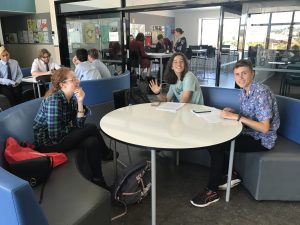 ---
News from He Kākano
The He Kākano students have been engaged in a range of activities. A group walked to Pukeahu to observe the cherry trees in their first stages of blossom. We also practiced preparing a pumpkin for a winter soup served with school-made bread. Our art class crafted plasticine cloaked figures and worked on their Blank Canvas Exhibition art submissions.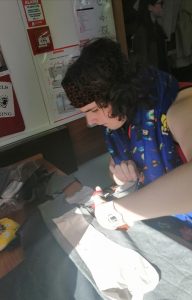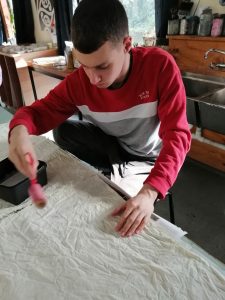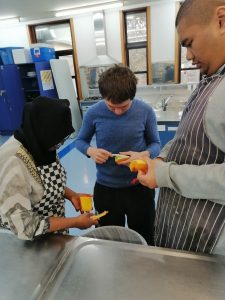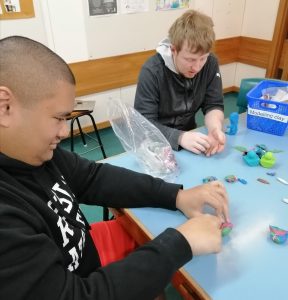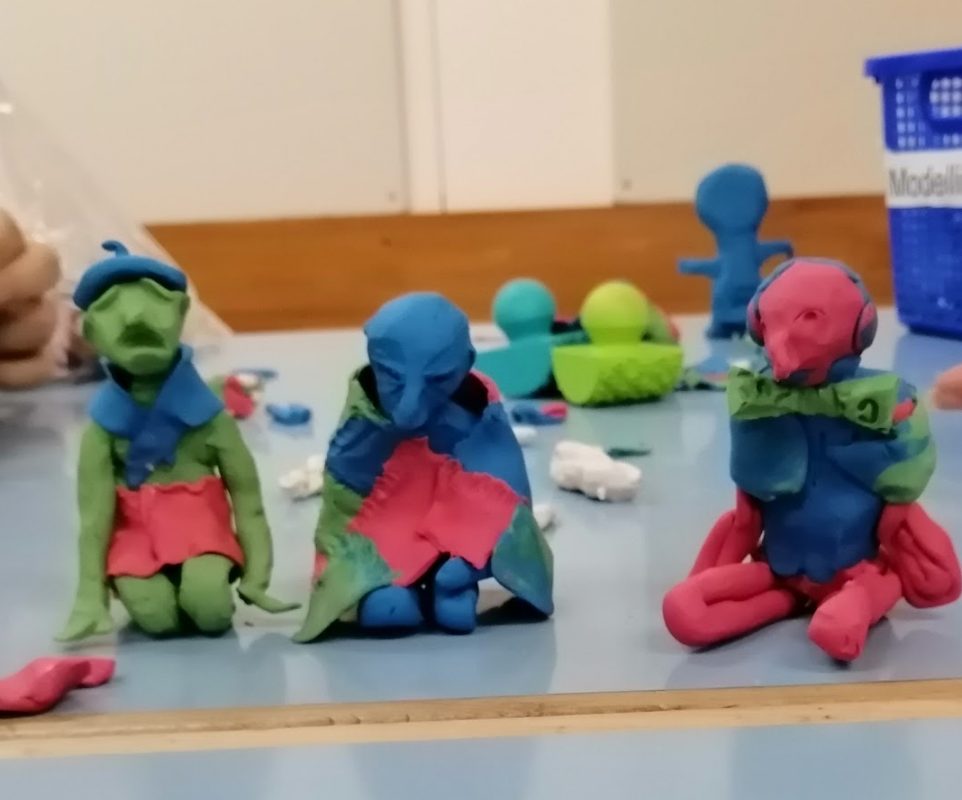 ---
Outdoor Education 
From skateboarding at the recreation centre and rock climbing at Fergs Kayak to planting out the penguin habitat and the area around Worser Bay sailing club, our Outdoor Education students have been as busy as ever this term.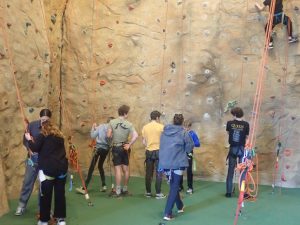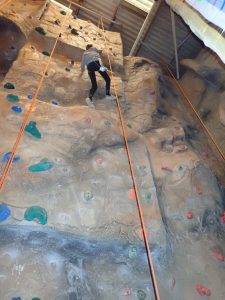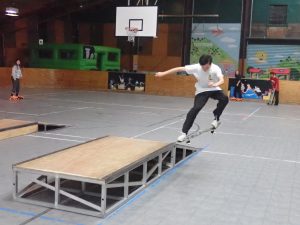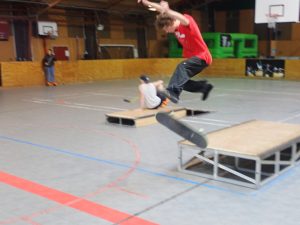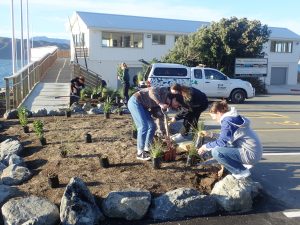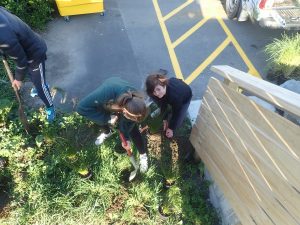 ---
Achievements
Poetry successes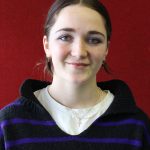 Congratulations to Nadya Macey, year 13, who has been placed runner up in the Open Junior section of the NZ Poetry International Poetry Competition for her poem, 'Clean Smoke'. This is a prestigious prize as they received entries from all over the world. Nadya will receive a cash prize and her poem is now published on the NZPS society website and will be included in an anthology in November.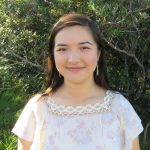 Cadence Chung, year 12, has also had a success in the poetry world this week. Cadence's poem 'To Adolescence' has been published in the 10th edition of Starling magazine. This is Cadence's second time being published in Starling. Read her poem here or come along to hear her read it at the Starling launch at Book Hound in Newtown on Sunday at 4pm.
---
Sports
With a range of sports played each week at WHS it is impossible to feature them all each week. This edition, our Sports Coordinator Liam Good takes the opportunity this week to single out three teams: Netball, Hockey and, for his Team of the Week, Junior Girls Football
Netball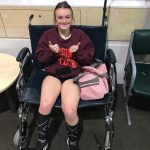 If there was ever truth in the expression 'when you get knocked down, don't stay down; get back up again', then our Netball players proved this over the weekend! They experienced the good, the bad, and a little bit of the ugly – everything you expect from the game and without fail they got back up and kept playing. Ultimately they were rewarded with four wins and a draw! 
Shout outs to Joe Sione who received the July Cadbury Dairy Milk volunteer award; Sue Geale from Netball Wellington Centre for stepping in to help our developing umpires squad this week; to Hannah B who ended up at A&E and is now resting her injured knee, and to all our wonderful volunteers who make WHS Netball happen! You can follow the team at: https://www.facebook.com/WellyHighNetball/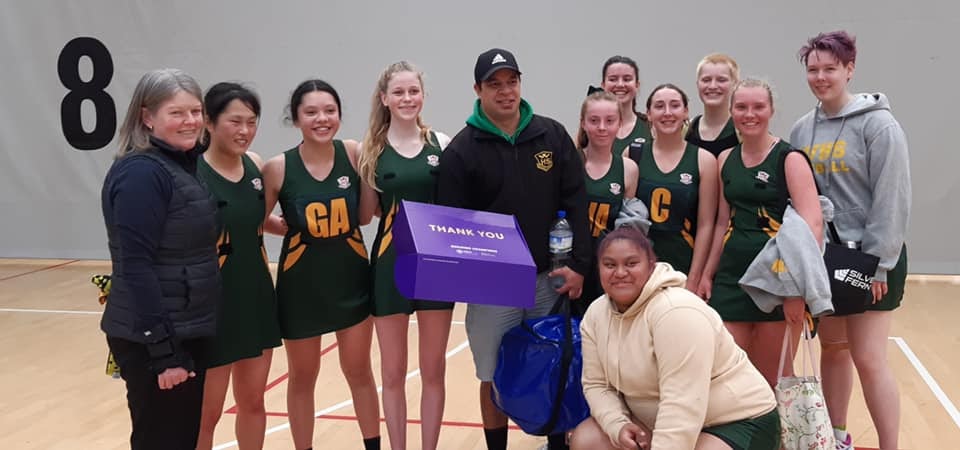 ---
Hockey
The boys' Hockey team have had a great start to the season, after our first game we were put up a division and have had several dominant displays since then. We are well on track to making the top 4 of this division, which will give us a chance of winning the Premier 3 division.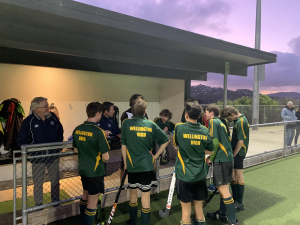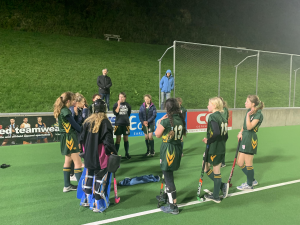 We have started off the season with a strong team of 12 girls, we have come a long way since our first game and have really started to work well as a team. We had our first win of the season on Wednesday. This was against Raphael House where we won 3-0. Willow WIlliamson is our top goal scorer at the moment with a tally of seven goals. With a few more games in the season to go, we are working towards getting some more wins under our belt.
---
Team of the week: Junior Girls' Football
Want to follow our Junior Girls' Football team? This fantastic, enthusiastic team is coached by our stellar staff Bea Gladding and Jenny Argyle. The team plays every Tuesday around the Wellington region and continue to improve week by week.