Important Dates
28 April: Teacher only day
29 April: School open for Years 9 & 10 who have registered their intention only. Remote learning plan continues for all students.
---
Important Information
Wellbeing support
Our counsellors are available to work with students during lockdown. Students should email either
Maeve Stevenson
 or
Lloyd Ward
 who will contact them and make appointment arrangements to suit.
---
Covid-19 and Remote Learning
As  a reminder, the school's remote learning plan and our regular updates can be found on the front of our website
Remote Learning Plan

— outlines the approach that all our learners and teachers are following during Levels 4 and 3.
You can see the most recent update from the Principal, here
---
Board of Trustees by-election notice
A casual vacancy has occurred on the Board of Trustees for an elected parent representative. The board has resolved to hold a by-election and Canterbury Education Services will conduct the election on the school's behalf.
Canterbury Education Services will ask for nominees from our school community as soon as they are able to return to work. This will be followed by an election on 19 June if one is necessary.
Thank you all for your patience through the pandemic and particularly as the school works through the process of partial reopening for Alert Level 3.  Please, if you have any concerns at all, do get in touch with your student's rōpū teacher or usual first point of contact at school.
Annette Atkins, Board of Trustees Chairperson
---
Instrumental music lessons online
Instrumental music lessons are available online during lockdown.
---
What's happening?
A message to all Wellington students
This is a wonderful message from amazing student leaders across Wellington's schools to all our young people. You can spot some of our WHS senior leaders in here too. Ka rawe!
---
Year 10 Fashion – the McQueen flower challenge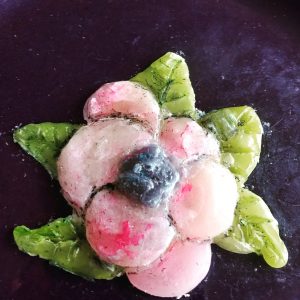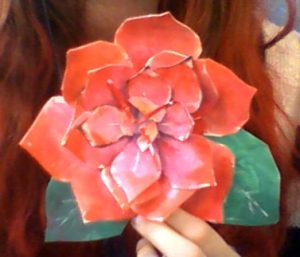 Creative thinking and making have been the focus for lockdown learning this term. British Fashion designer McQueen has been an inspiration with social media posts around decoration and the use of flowers throughout fashion history. The lockdown learning? To make a 3D flower out of whatever materials and tools Year 10 fashion students had at home. It's about creativity, dexterity, thinking outside of the box, and using materials. Tin foil, paper mache, polymer clay, crochet, tin cans, egg cartons, wool, wooden skewers, buttons, kitting, gouache, watercolours, toilet rolls, wire, paper vegetable  bags, recycled material scraps were all fashioned into flowers cut, shaped, and formed to create beautiful masterpieces.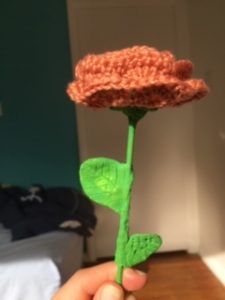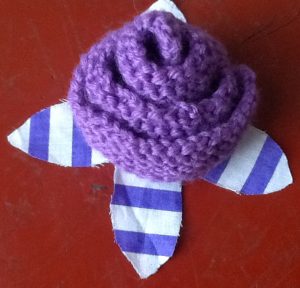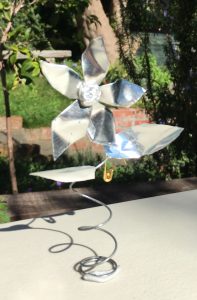 The teacher learning lockdown challenge was making a time sequence demonstration movie with soundtrack: a new skill and no Oscars will be won, there was a moment of under pressure in post production … but it was fun!  Whatever the challenge we undertook, we all had a lot of fun!
---
Fresh Avocado – special lockdown edition!
Calling all poets and writers: submit a short piece of writing relating to life in lockdown.
It can be uplifting, inspiring, funny, sad, or all of these things!
Send your writing to freshavocado@whs.school.nz
We will publish five pieces and release the new edition on Friday 8 May. Successful writers will receive a $20 book voucher each (once we are back in Level 2!).
---
Term 1 update from our Kāhui Ako
Wellington High is part of the Capital City Kāhui Ako with six primary and intermediate schools in our community. Teachers work together around areas of importance for all our young people. Here is the Term 1 newsletter from the team: Kāhui Ako Pānui for T1
---
International Update
The International Department has been providing ongoing support for our students and homestays. It can be difficult enough to be locked down with natural family members so potentially even more difficult to be locked down with a homestay family.
The great news is that these extraordinary times result in extraordinary responses. Our exceptional whānau of homestays have responded and continue to provide the best care and support for our international kids. Thank you.
Bubble Positivity Project
The International Department is running a Bubble Positivity Project with each week having a different theme.  This week is physical challenge week. Please note: all these pictures are within individual bubbles – no bubbles have been burst!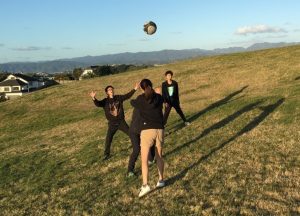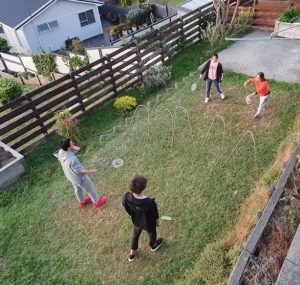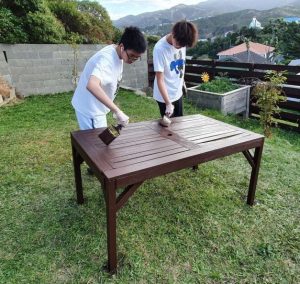 Other positivity challenges resulted in this beautiful plate of Easter treats for one homestay and an Easter picnic for another. Students have also been helping with DIY and household projects. Ka rawe!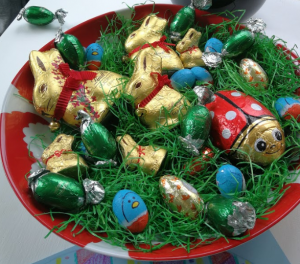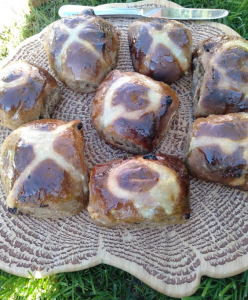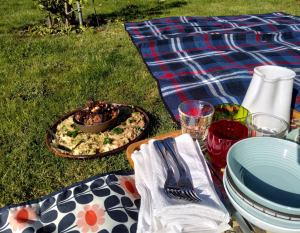 ---
Year 10 animation
Rory Maher shared his stop-motion animation "Chateau of the beast' with staff this week. Rory created it for Art and we thought you would enjoy it as much as we did.
---
From the garden
In preparation for Level 3, some staff have been back on site in the past 24 hours to check that all is in order. As these pictures show, the garden has grown well in our absence.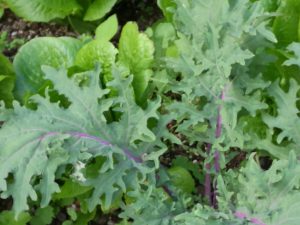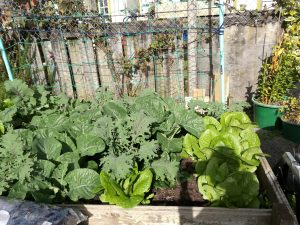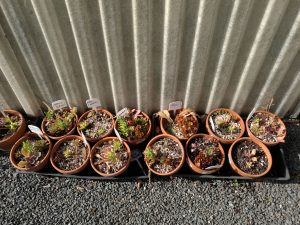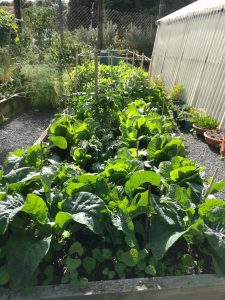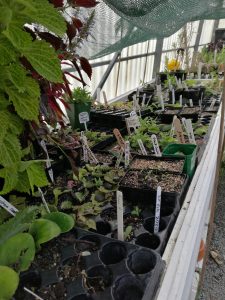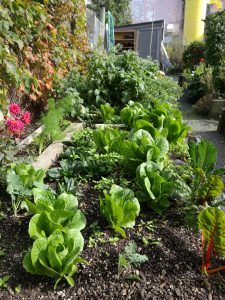 ---
Achievements
Sophie Mance awarded prestigious 2020 Girdlers' Scholarship
Alumna Sophie Mance has been awarded the 2020 Girdlers' Scholarship which will enable her to study Natural Sciences at Corpus Christi College, Cambridge University.  Sophie completed Year 13 in 2019 and was awarded a number of prizes, including Hankin's Bequest (Proxime Accessit to the Dux). This is the only scholarship of this nature awarded in New Zealand in a year.
Read the full article here.
---
Doc Edge schools student short documentary finalist
Year 10 Sky Gobbi was asked to make a film about the junior open underwater hockey players and their quest to win the national title. The purpose? To produce a 3 minute film to demonstrate the sport to the school community and convey the significance to the players of making the national tournament.
Sky had previously produced short films.  He followed the team to practices and games, even getting into the pool to get better footage. Sky did the camera work, the interviewing, editing, score… everything. The result was 5 minutes long and impressed everyone who viewed it. He entered the film in the Doc Edge festival in the secondary students category, knowing that he would be up against senior students and groups. Three entries from around the country have made the final, with the winner to be announced at the documentary screening on 12 June. We hope to share the film with you after the final but in the meantime here is a still from Sky's documentary.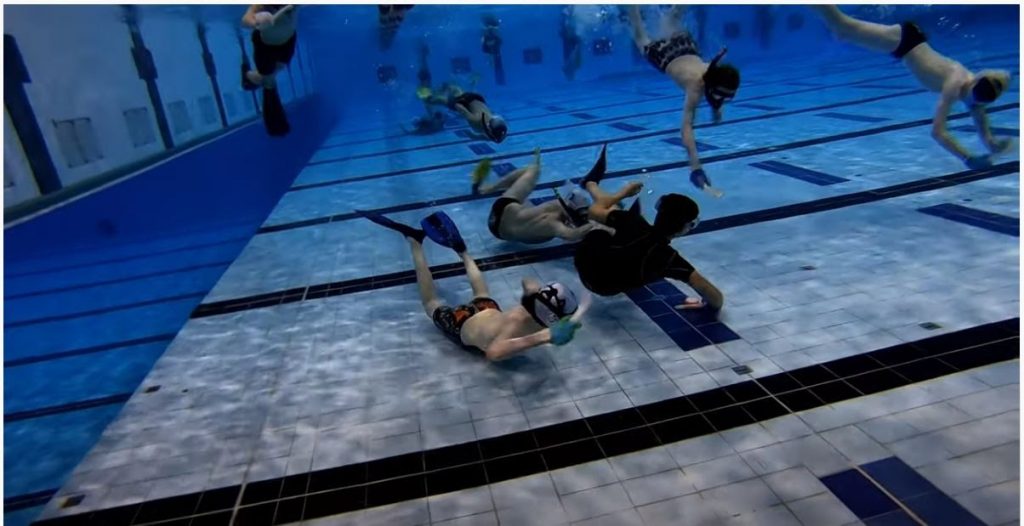 ---
Former student is featured on Stuff
Former WHS student, Matty di Leva made the headlines this week. Matty is an essential frontline worker, based at Newtown's New World where he has worked for the past three years. WHS staff were delighted to see Matty featured in the article which can be read in full here.
---
Family Lockdown Boogie goes viral
It's now been viewed by more than 9 million people worldwide. Lockdown Boogie, is the brainchild of another former WHS student. Jack Buchanan's isolation tribute caught the interest of many in recent weeks, with the NZ Herald, the BBC and many sites overseas picking up the story. If you haven't seen it yet, you can watch it here.