Important Dates
Monday 15 June: Normal timetable resumes

Monday 29 June: Open Evening

Tuesday 30 June: Music Evening

Friday 3 July: End of Term 2

Monday 20 July: Start of Term 3

Wednesday 22 July: Parents Evening (Senior Students)

Monday 27 July: Parents Evening (Junior Students)
---
Important Information
Open Evening: Monday 29 June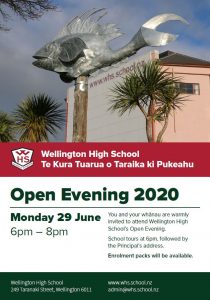 Know someone who is interested in 2021 enrolment at Wellington High School? Share this post with them and invited them to our Open Evening on Monday 29 June.
To help with our planning, please register interest here: https://forms.gle/QFAWezmAKohH9JkH8
---
Emergency contact update
Thank you to the families and whanau who have responded to our request for additional emergency contact information. If you have not done so yet, please complete the form at: https://forms.gle/yenaWPnB4R73x7J49.
---
Board of Trustees by-election
Papers have been sent by mail to all those on our electoral roll. If you have not received papers yet, then from Wednesday 17 June you will be able to collect a ballot paper from Reception.
---
'Keep it real online' campaign
The Department of Internal Affairs with Netsafe and the Office of Film and Literature Classification has launched a 'Keep it real online' campaign. The campaign will support parents and caregivers to reduce the risks of online harm such as cyber-bullying, inappropriate content, pornography and grooming. 
 Parents and caregivers can find information including tips on how to have conversations with their kids at www.keepitrealonline.govt.nz.
---
What's happening?
The prefabs are here!
In a much anticipated event, four prefab classrooms were lowered in to place on the school field last weekend. These four classrooms will provide more space on campus and will be important as the school moves through the master planning process. There is still some work to do onsite and we anticipate that they will be in use from the first day of Term 3.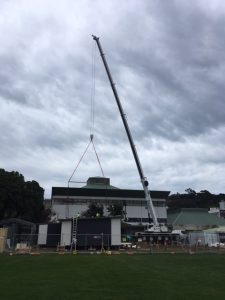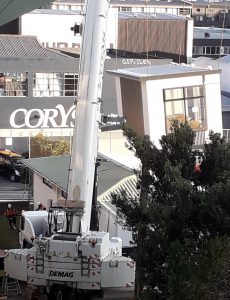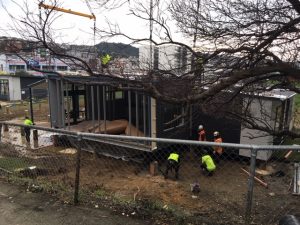 ---
Outdoor Education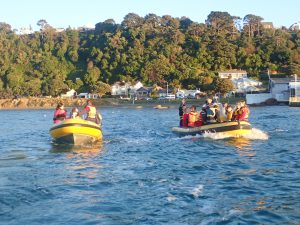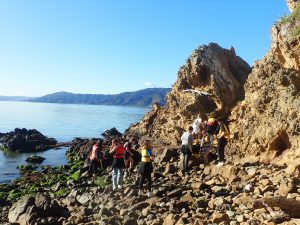 This week Year 11 students have been out on the water to Makaro (Ward Island). Students participated in a beach clean up and spent time looking at the habitats of Little Blue Penguins. The fact that students were able to observe seals and penguins on the rocks and in the water was a real bonus.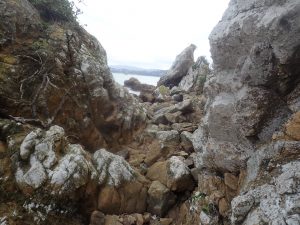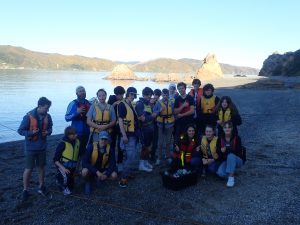 ---
Art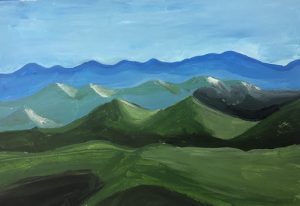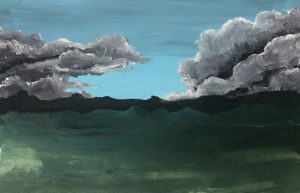 This week we share stunning landscapes painted by Ms Peters' Year 10 Art class.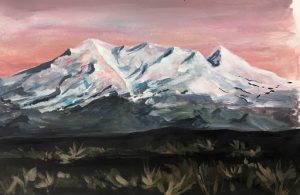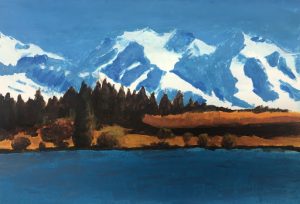 Year 13 took advantage of the winter sun and fine colours to work outdoors.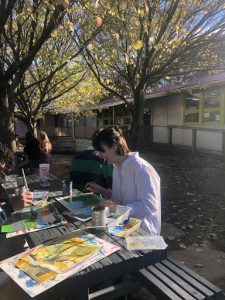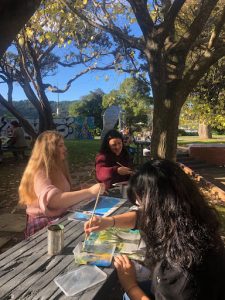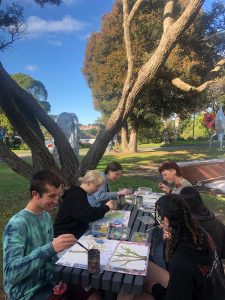 ---
Āwhina
Āwhina is our Thursday homework club which takes place in the Library every week. This popular, supportive environment is one where students can come for support with assignments and homework, thanks to the dedicated teachers who regularly give up their time after school each week.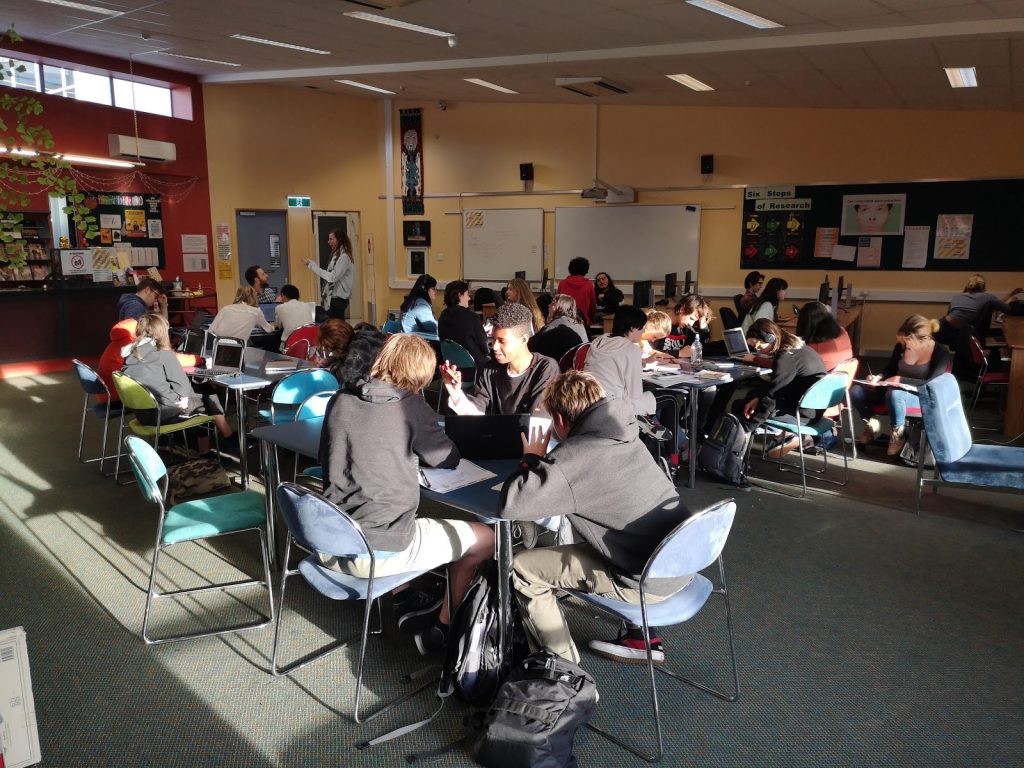 ---
MyKindo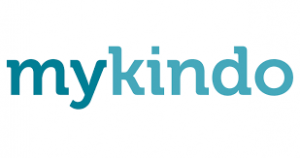 As recently reported, the cafeteria has adopted the mykindo app to facilitate easy pre-order and contactless payment for food.
To support those using the mykindo app, the attached guide provides information on the different methods you can use to top up your account.
---
Achievements 
NZ Online Mathematical Olympiad
Well done to Ruby Nicolson and Lias Morris who achieved marks which placed them in the top 10 in the NZ Online Mathematical Olympiad. Ruby and Lias are both in year 9.
---
From the careers desk
Virtual Careers Expo — 18-19 June
Even in unusual times like these, our students still have important decisions to make about their futures.
Next week, a number of NZ's top providers come together to give you a Careers' Expo experience, virtually! Attendees will have full access to the Virtual Expo Hall, where you can interact with exhibitors, ask questions, and access useful resources that will help you choose the right path.
Students only need to register once to be able to access the expo across the 2 days (and with you during the evening on Thursday night). They can access the expo at any time. There will be representatives from each institution during expo hours to chat to attendees. Outside of these hours they can still log in an access information.
Registration:   https://www.mediadesignschool.com/virtual-careers-expo
Webcast Timetable: https://www.mediadesignschool.com/virtual-careers-expo#webcast-programme