Important Dates
Wednesday 31 March – Learning Conversations Y9-13. Students come into school only for their Learning Conversation.

Thursday 1 April – Teacher-Only Day: Capital City Kāhui Ako.

School closed.

Friday 2 April – Tuesday 6 April: Easter Break.

Monday 12 April – Board meeting (6pm)

Friday 16 April – End of Term 1
---
Important Information
Calling families of deaf/HoH students/NZSL users
Would you like to connect with other families who have teens who are Deaf/HoH or using NZSL?
Connections between Deaf/HoH teens can support their social and emotional well-being through a shared understanding of what it is like to be Deaf/HoH at school.  Siblings can benefit too from meeting others who know what it is like to grow up with a Deaf/HoH brother or sister.  Parents, who have shared experiences of diagnosis, advocacy, decision making, can gain from sharing valuable information and support.  NZSL users benefit from connecting with other NZSL users to further develop their language skills as well as growing the community of NZSL communicators.
Our family is keen to meet with other families at WHS and beyond.  We support all communication methods and family choices.  Please contact
Tina Carter
at phone/SMS 02108394774 so we can organise to get together.  Everyone is welcome.
---
What's happening?
Cuba Dupa – Street Trance dance
Ten WHS students will be participating in this large human installation that fills the streets with impactful coordinated movement. Working with Footnote and the wider Wellington dance community in this installation developed by Swiss-based NZ choreographer Emma Murray, Street Trance explores transformation through repetition over time.
Catch Street Trance at the following times this weekend:
Cuba Mall – Saturday, March 27th, 06:15pm – Saturday, March 27th, 06:21pm

Upper Cuba Street – Saturday, March 27th, 06:45pm – Saturday, March 27th, 07:01pm

Cuba Street Central – Saturday, March 27th, 07:15pm – Saturday, March 27th, 07:21pm

Upper Cuba Street – 

Sunday, March 28th, 03:00pm – Sunday, March 28th, 03:06pm

Cuba Street Central –

Sunday, March 28th, 03:30pm – Sunday, March 28th, 03:36pm

Cuba Mall –

Sunday, March 28th, 03:54pm – Sunday, March 28th, 04:00pm
---
Drama
This week Year 13 Drama students performed a range of self scripted, devised pieces. Students conducted research into a historical or contemporary character. From this they developed a concept that was used to anchor the creation of the performed monologue/duologue piece. A wonderful range of performances performed by a talented and committed group of fabulous students.
---
Former refugee and migrant shared dinner
On Thursday night this week families, students and staff got together for a shared meal. Forty eight people, including younger siblings, aunties and one former student attended. There was lots of delicious food. The 'Two and a Half Asian' band performed; featuring Au, Yawshu and Cian. It was a great evening for all staff and students.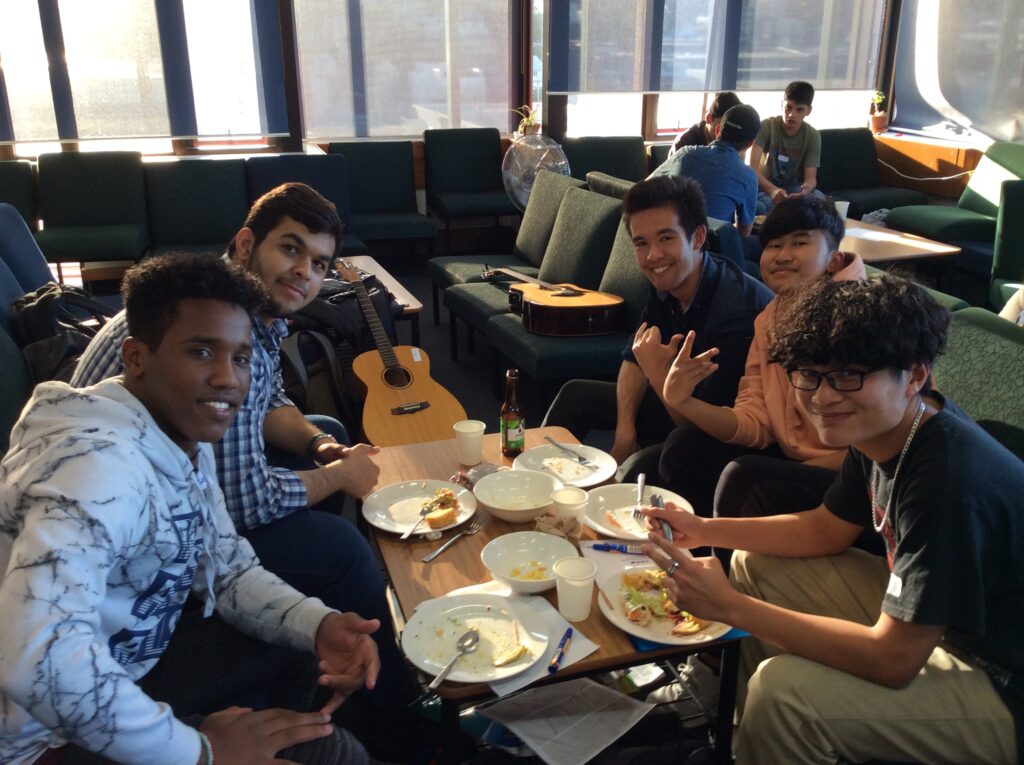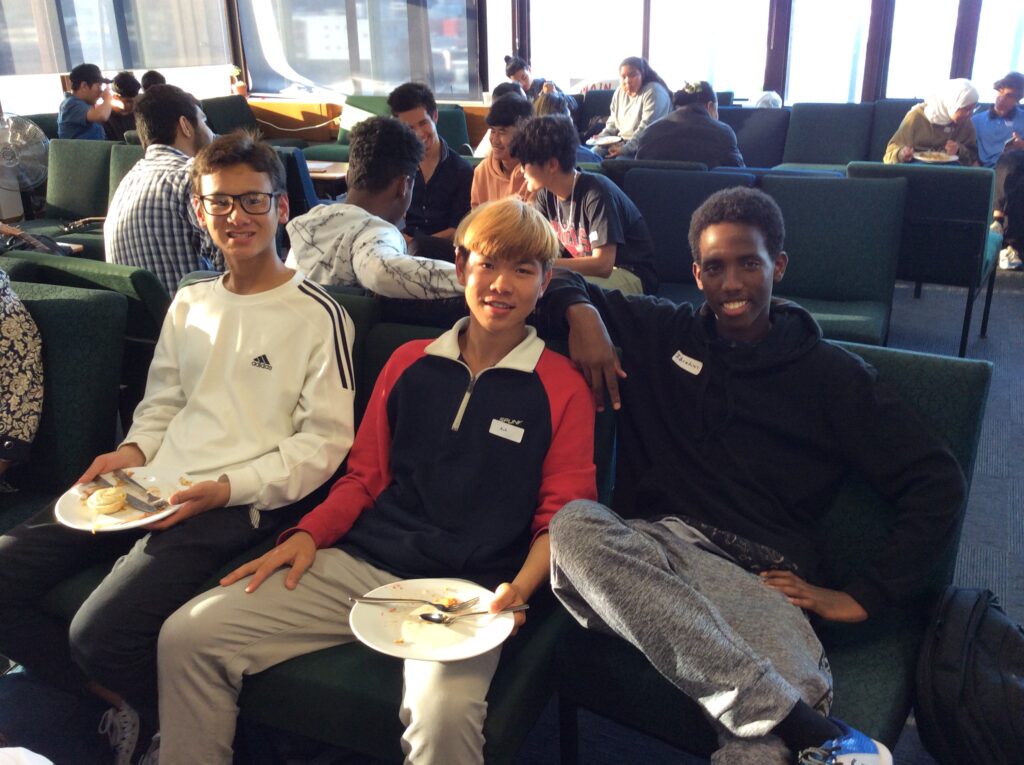 ---
Papa Taiao Restoration course
The other week the Papa Taiao Restoration Course started their year with a bang on their first camp.They surveyed the restoration site they will be working on this year using scientific monitoring methods to best determine what to plant, and learnt the basics of trapping without losing any fingers – bonus! The highlight for most was a kiwi casually foraging around their feet on a Zealandia night tour!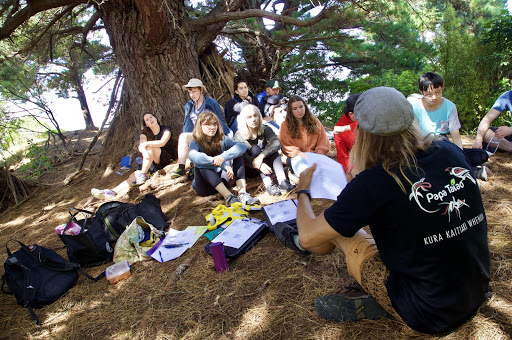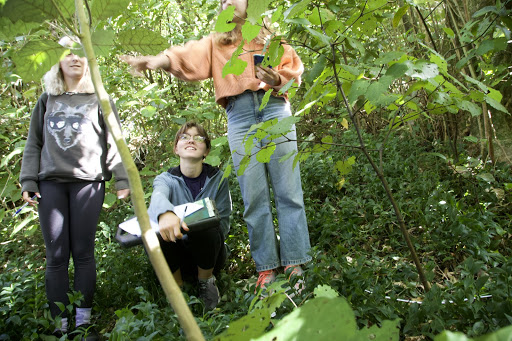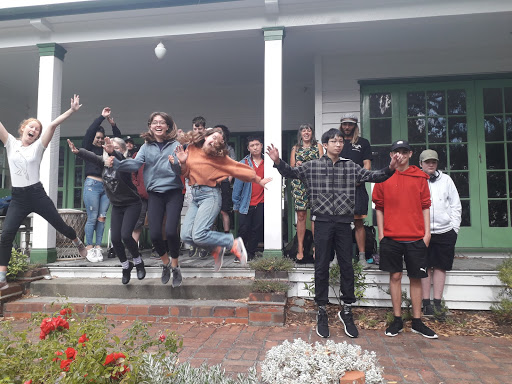 ---
He Kākano
This week our students are learning how to introduce themselves using a pepeha. We're also busy in class as usual, painting colourful images to decorate the level one link well and producing electronic audio tracks in Sonic Arts. The students thoroughly enjoy having school staff visit and supervise lunchtimes as evidenced in an intense game of Uno with Dominic, our principal! (By the way, the student won).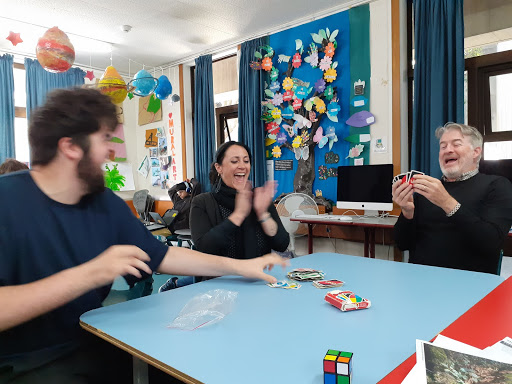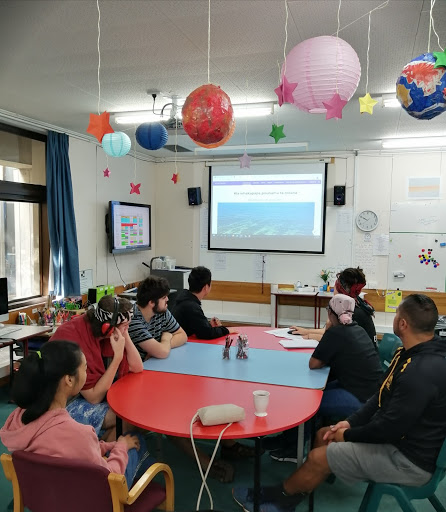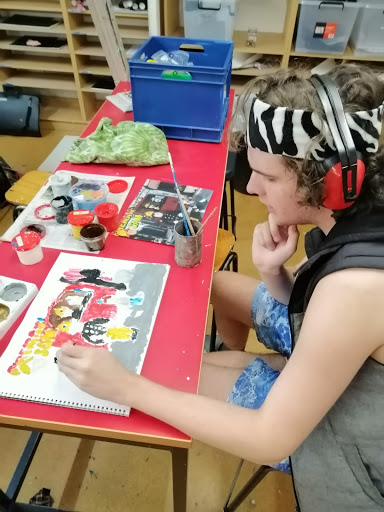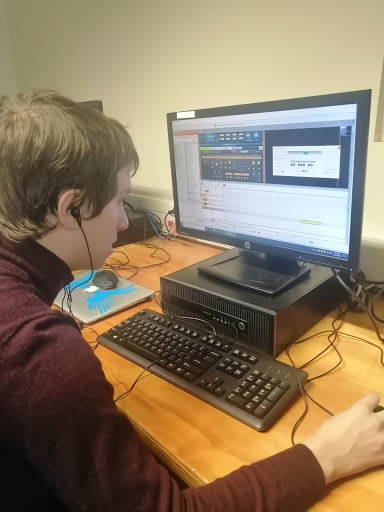 ---
Whitireia/WelTec update
The first Whitireia/WelTec secondary schools newsletter, Kōrero mā ngā Kura, features two former WHS students. One, Micah Geiringer, is currently studying Youth Development at Wellington Trades Academy. The other, Keijahan Ranginui, is featured in the article celebrating local success. Keijahan completed her WelTec (Level 3) carpentry course early in 2020 and is now working in an all wahine team focusing on building residential houses in the Wellington area. You may also have seen Keijahan featured in Stuff last year.
Click here to read the newsletter.
---
Sports
National Dragonboat competition
After a successful season coaching WHS's staff and student dragonboat teams, Teacher Aide, Joe Sione is currently in Ashburton competing in the National Dragonboat competition with Valley Dragonboat club. The event is being live-streamed on YouTube on Friday 26 March and Saturday 27 March as well as on SkySport Next. Go Joe!!!