Important Dates
Monday 24 – Wednesday 26 February: Year 9 Noho Marae (2)

Tuesday 25 February: School closes at 12.20 for PPTA PUM.

Wednesday 26 – Friday 28 February: Year 9 Noho Marae (3)

Monday 2 – Wednesday 4 March: Year 9 Noho Marae (4)

Wednesday 4 – Friday 6 March: Year 9 Noho Marae (5)

Friday 27 March: Learning Conversations

Wednesday 9 April: Term ends
---
Important Information 
Notice of timetable change for Tuesday 25 February
As reported in last week's Wrap Up, on Tuesday 25 February, school will close at 12.20pm as all teaching staff who are members of the PPTA will attend a branch based union meeting held under the provisions of Section 26 of the Employment Relations Act 2000.
The timetable for the day will see periods 4 and 5 cut with the timetable running as follows:
08.45: Period 1
09.40: Rōpū
10.00: Period 2
11.00: Interval
11.20: Period 3
12.20: School closes
If your student requires supervision during this time, there will be supervision available. Please contact Jude (jude.aspinall@whs.school.nz) at Reception if this is the case.
---
What's happening?
Athletics Carnival
Last Friday's Athletics Carnival was a riot of colour, a day filled with great competitive spirit and a day with some top athletic performances. This snapshot below gives a flavour of the day.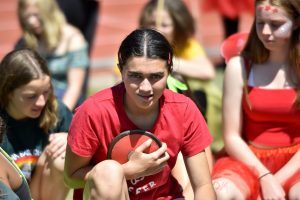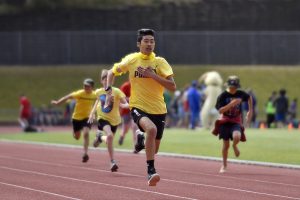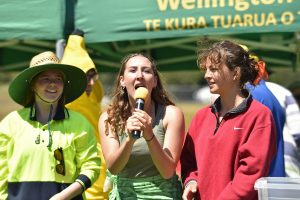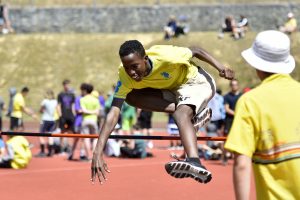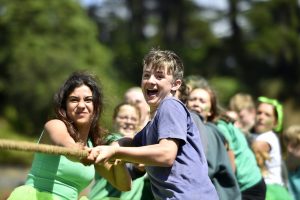 ---
Aroha Day
Aroha Day is a special day of engagement and opportunity for all students at WHS. On Tuesday, for our second annual Aroha Day, the hall filled with stalls from over 40 different activities and sports. Students from all year groups took the opportunity to discover what is on offer and sign up.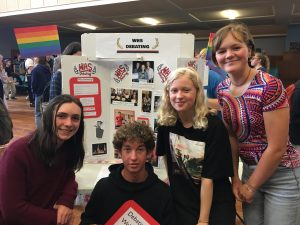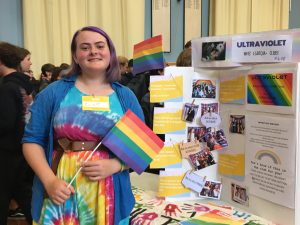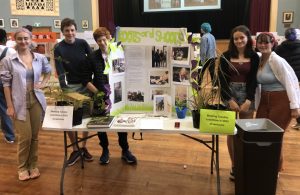 For new students it was an inviting opportunity to find out about the life of the school. For older students it was the chance to showcase their passion for the activities they are already engaged in. Groups put together inviting displays to tell others about their activities. Students enjoyed the outreach and opportunity to talk with and encourage their peers to sign up and get involved.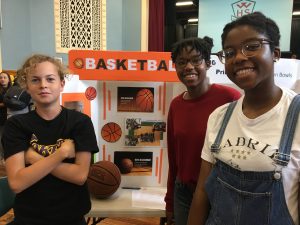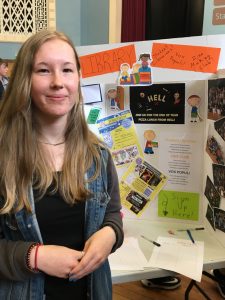 As a result many activities and sports are experiencing record levels of interest. 70 students have signed up for Dungeons and Dragons and more than 80 attended Ultraviolet's first meeting.
Overall, Aroha Day was a day of collaboration, outreach and engagement and is a day that is definitely a highlight in the WHS calendar.
---
News from He Kākano
   
The He Kakāno students have had a great week in art and cooking classes, as well as club promotion at our Te Aroha day. In addition, to complete our team this term, we have welcomed two new teacher aides to work alongside our He Kākano students.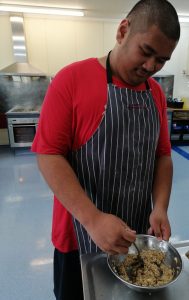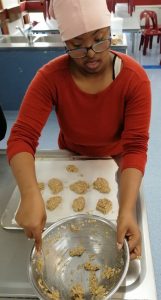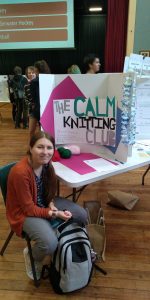 ---
DANCEwithME Ministry of Education Creatives in Schools
DANCEwithME is a new Ministry of Education-funded project to make dance accessible to everyone and promote recognition through participation. An application for this exciting project was submitted by WHS in late 2019 and approved at the end of term 4. WHS is the lead school in what is certain to be an exciting and creative opportunity.
The WHS project was one of 33 selected from a pool of 157 applications. It involves residencies in three Wellington schools – Wellington High School, St Anne's Newtown and Evans Bay Intermediate.
The focus of this 20-week residency programme is to develop students' knowledge and skills in collaboration and creative thinking and encourage expression, communication and a deeper appreciation of dance. Students of all ages and abilities will have the opportunity to embrace the joy of dance and access a wide range of dance experiences with the RNZB.
RNZB dance educators Chloe Bishop and Lauren Byrne have started delivery of phase one: 
     

to offer dance workshops to every student at St. Anne's School (189 students) 

     

Evans Bay Intermediate School (436 students)

     

and in He Kākāno at Wellington High School (23 students)
The plan is to stage a dance production at the end of Term 2. Watch this space.
---
Outdoor Education: making a splash
Year 11 students have been practising self-rescue skills in kayaking this week.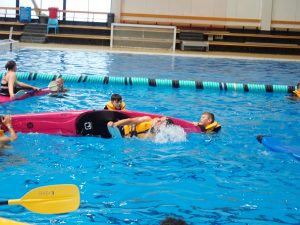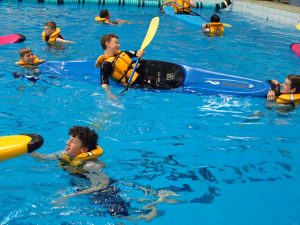 ---
Notes from the Music Department
Keep an eye on this link for changes to music lesson timetables: http://hub.whs.school.nz/music/

If you have any questions, please contact Fritz Wollner.
---
A Glance at Year 10 Social Studies
Ever wondered what Year 10 are focusing on in Social Studies? Wonder no more, this helpful infographic shows the breadth of their year's curriculum.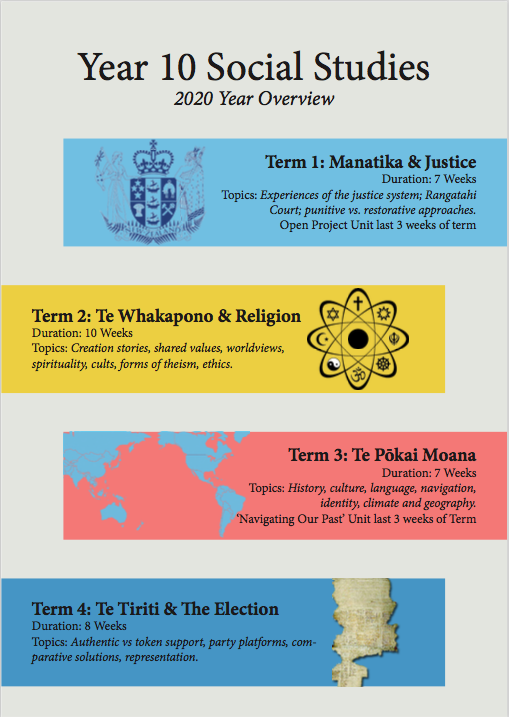 ---
Achievements 
NCEA Level 3 Fashion success
Congratulations to Naomi Melville whose Fashion Design 2019 end of year portfolio was the highest in the country in Fashion. Her work was ranked 8th overall in the country alongside Architecture – Spatial Design and Industrial Design Product portfolios. This is a huge achievement: no Fashion Design portfolio has ever been ranked this high. Naomi is going to have a bright future ahead of her in Design and Fashion.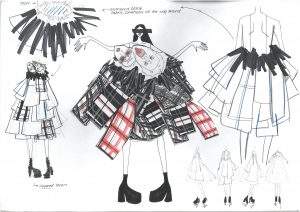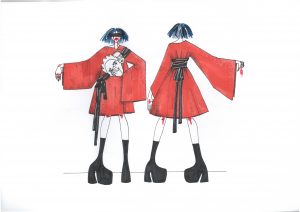 ---
Toitoi journal publication
Congratulations to Year 9, Jasper Barkett Greenberg. Jasper's essay' Why Hyperloop is the future of transportation.' has been published in Toitoi issue 18. 
---
Sports 
Waka Ama and Dragonboating
It's not every day that the skies are blue, the waters still and the waka ama and dragon boat crews are able to race. This was the scene out on the water last night, incredible!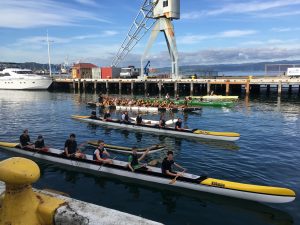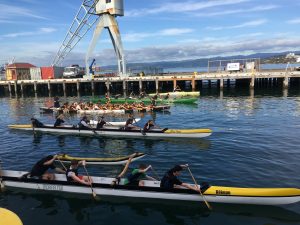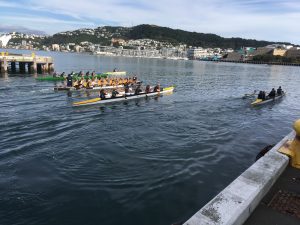 ---
Headlines
This term WHS has 11 Futsal teams underway and competing at the ASB every Monday and Friday.

Cricket is making a comeback. The Junior team is undefeated and the seniors have a win and a loss.

Interested in finding out what's going on? Check out the Sports Draw for more information: http://www.whs.school.nz/sport-draws/
---
Island Bay Squash club looking for members
---
Entertainment book 2020 now available
Get your new entertainment membership today to support WHS. Click on the image below to benefit from up to 4 months' extra membership – and more!