Important Dates
7-9 December: Year 9 & 10 Short Courses 

9 December: NCEA exams finish

10 December: Year 9 Beach Day

10 December: Year 10 Rōpū Day

11 December: 10am Junior Prizegiving

11 December: 12.00 Term ends
For full details of the final week of term for students in Years 9 and 10, click here.
For 2021 Term Dates please see: https://www.whs.school.nz/term-dates/
---
Important Information
Whānau survey 2020
Below you will find a link to our Whānau survey 2020. This survey is geared towards helping us evaluate how well we have worked with you in 2020 and will help identify areas that we can seek to strengthen as we move into 2021 and beyond.
The survey focuses on our WERO values: (Whānau, Excellence, Respect and Ora) and the questions we have asked reflect these values while also linking to our strategic plan.
You can access the survey here: https://forms.gle/rtvTQEJjp5EurUPL8
Thank you for taking the time to provide feedback.
---
Talking with your young person about online content
We are aware that some platforms offer adult content that cannot, yet, be easily filtered, such as Spotify's podcast programme. Please talk with your students about the online content they are accessing, or finding by accident. You may find this Netsafe advice useful:
While technical solutions (such as web filtering and adjusting profile settings) help reduce exposure across different apps, conversations with our young people about their digital behaviour, especially as they get older, remain the way to go
---
Community Education Centre – 2021 Course Brochure and Website are Out Now
WHS Community Education Centre has launched its 2021 course brochure and website. Enrollments are filling fast, don't delay if you want to do a course – book now. Please visit our website to see our 2021 course offerings www.cecwellington.ac.nz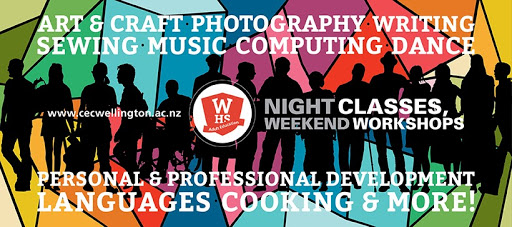 ---
Achievements
Senior Prizegiving information online
Further to our Senior Prizegiving last month, you can now see a list of all our prizewinners here.
If you would like to revisit the evening which was a vibrant celebration of our senior students' many successes, you can see the Photo Gallery here.
---
WTA success
A number of students who have been enrolled on Wellington Trades Academy programmes at WelTec or Whitireia have achieved to a high level on their courses this year realising over 30 credits as a result. Congratulations to all students who have achieved credits through Wellington Trades Academy this year, in particular Christopher Francis, Summer Steele, Rose Geiringer, Neo Silcock, Kaius Heighway, Tommy Barnett, Finn Vautier, Domingo Muazzam, Pelagia Sutcliffe, Levi Keddy and Jett Partridge.
---
Year 10 Technology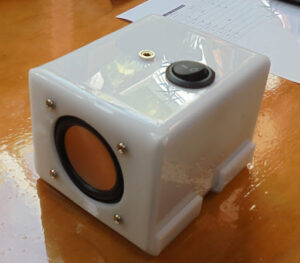 This great boom box for use with mobile phones was created by Conor Kay who completed it this week. It has hi power speakers but is still only 8 cm by 8cm at the end. Power and quality are great! The casing was made using our new laser cutter. Well done Conor!
---
What's happening?
Christmas preparation with Food Technology
Things are feeling Christmassy down in Food Technology this week, with much preparation, baking and construction of lots sweet delights. These include a gingerbread village, creative cupcakes and special treats and sweets for a large donation of food to families in need through St Vincent De Paul. Lots of fun was had and perhaps a little too much sugar!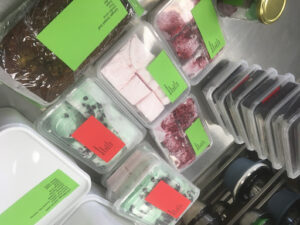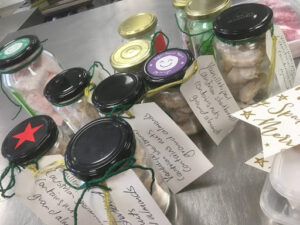 ---
Roots and Shoots at Worser Bay School
Roots and Shoots were at Worser Bay School this week teaching the primary school students how to forage and upcycle, making cool new pot plants made from everyday disposable objects!
Students involved were: Bede Isaac-Hook, Harry Lentell, Inese Velde, Anika Green, Ursula Palmer Steeds, Alex Cochrane, Malo Craig, Mathilde Jackson-Oliver and Amie Sanson. Shoutout to Mr Rapson and Ms Lowe!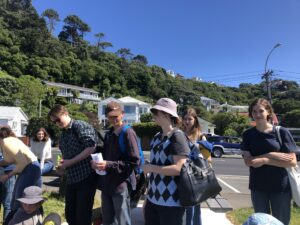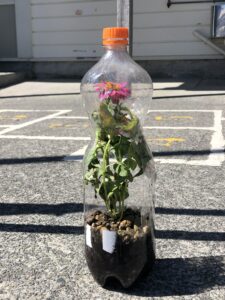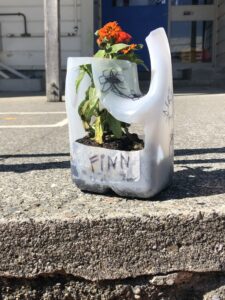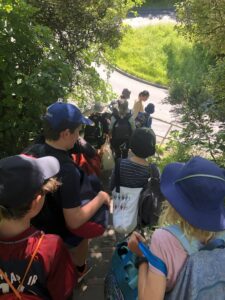 ---
He Kākano
Science, animals and sport were highlights this week. The students are making a solar system to hang from the classroom ceiling, as part of our astronomy unit. We were lucky to have a visit from Zuko the greyhound this week, who belongs to one of the teachers, Christine Brooks. Some of the students are a bit nervous around dogs but Zuko was gentle and enjoyed some pats and treats! As part of our Christmas activities, we made cards to donate to the 'sending love' community initiative and dropped them off the Arapaki Manners Library. The AWD Floor Ball tournament went well too, our students carved the courts with their hockey sticks and scored some points against other high schools around Wellington.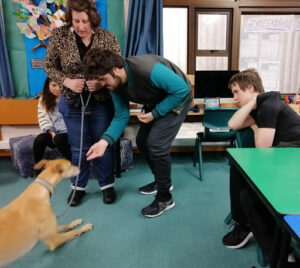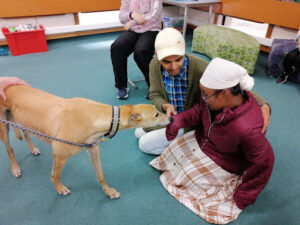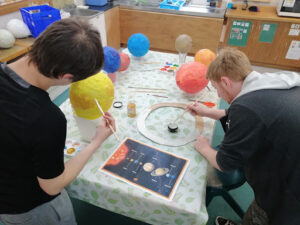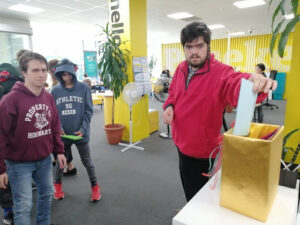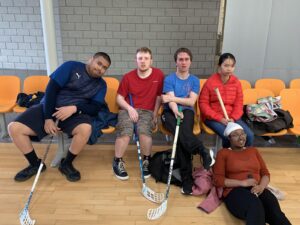 Can you help a He Kākano family seeking support?
One of our He Kākano families receives funding that provides six hours per week support outside school hours. If you, or anyone you know, would be interested in supporting Balsa, a year 10 student, please click here to get in touch with Jelena, his mother.
---
2020 Wellington Junior Science Tournament (WJST)
On Tuesday 4 teams of students from Year 9 and 10 competed in the WJST against teams from 4 other Wellington Schools. Each team had spent several weeks completing investigations into 3 problems, and debated their solutions at the tournament. There was a problem about apple browning, one about a falling slinky, and one about water becoming trapped in meat trays. The top performing WHS team was the "Standard Models" (pictured) from Year 9, who came 4th.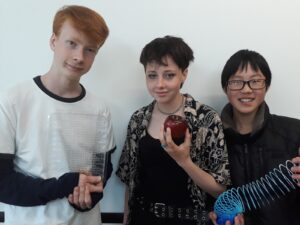 ---
Outdoor Education
Over the past few weeks the Outdoor Education team has been running a project that looks at creating an underwater snorkel trail at Worser bay. The students have participated in leadership workshops run by Nic Prebble  from Clued Up, scuba dived, learnt how to ride the IRB, stand up paddle boarded and snorkelled taking photos and creating under water footage to assist with there planning.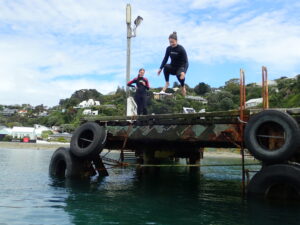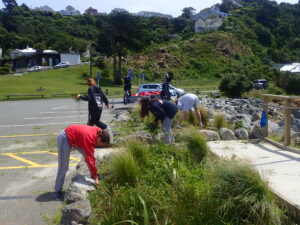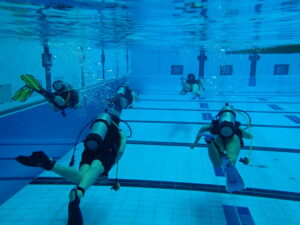 ---
The Entertainment app – holiday update
Purchase an Entertainment Membership and save on everything you know and love during the holidays! 
PLUS, you will be helping to support our fundraiser. With every purchase WHS receives an extra $10 or $20 on top of the 20% we already receive. https://www.entertainmentbook.co.nz/orderbooks/104r121
---
Sports
Junior Girls Volleyball team wins their division
Both Wellington High Junior Girls Volleyball Teams are in the final for their divisions! WHS Cool Turkeys won division 4 with a 2-0 win against Newlands college!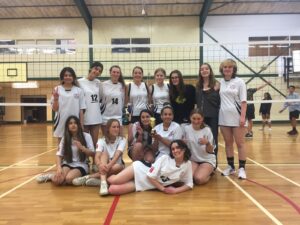 ---
Careers
If you are looking for careers information over the next few months, the links in this document may be of use. They cover scholarship availability for Bachelor of Software Engineering and information on apprenticeships in a wide variety of areas.