Important Dates
Friday 23 November (PM) — Paid Union Meeting (see below)
Monday 26 November

– BoT meeting, 6pm

Monday 10 — Wednesday 12 December

– Short Courses for Years 9 and 10

Thursday 13 Decembe

r – Year 9 Picnic Day and Year 10 Rōpū Day

Friday 14 December

– Junior Prizegiving, 10am, Final day of term. School closes at 12 noon
NOTE: There is a detailed list of Term 4 events on our website and you can access the school calendar on our website: http://www.whs.school.nz/whs-calendar
Principal's Message – Mid Term 4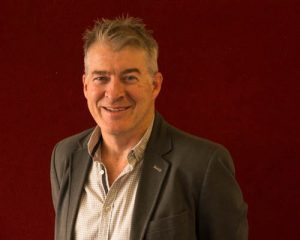 Kia ora koutou
We recently had our senior prizegiving and as I approached this event I was thinking about what our leaving students would be taking away with them from their time at High. Although it is easy to recognise various levels of academic achievement, there are less tangible skills or competencies that students acquire that are just as, if not more, important. The New Zealand Curriculum Document published in 2007 attempts to define these competencies and describes them as 'critical to sustained learning and effective participation in society'. The 5 competencies are: thinking; using language, symbols and text; managing self; relating to others; and participating and contributing.
Thinking is acquiring the ability to critically appraise and make sense of information, experiences and ideas. It's questioning doctrine, beliefs, social and political structures. Maybe it is discussing and arguing with friends, parents and teachers about beliefs. Or feeling uncomfortable at times as other points of view are considered as opinions are developed. Hopefully, our students won't become too fixed in their beliefs and they'll always remain flexible and open to other points of view.
Using language, symbols and text is about communication with others and the ability to make meaning out of the codes in which knowledge is expressed. This may mean learning another language and improving, as Mason Durie describes, one's 'cultural competence' and the ability to empathise with others. Or perhaps it's the way our students use language and the way they use ICT to engage and communicate with others.
Managing self is self-explanatory but it is about being resourceful, reliable and resilient. It's about reflecting and setting standards. Whether that be achieving level 3 with excellence, or finishing with level 2. Maybe it was to be the best swimmer in the age group in NZ or to play a sport that is enjoyable. Managing self is the planning, the setting of goals, allowing us to reach the levels of personal excellence that we set ourselves.
Relating to others is about the interactions we have with a diverse range of people in a variety of contexts – it's actively listening, and recognising other points of view and being open to how our actions affect others. I loved hearing at the year 13 leaving assembly how students talked so beautifully about the influence that various teachers had had on them throughout their time at High. The positive relationships that they have built with their teachers and other students in the school will help them as they approach university, polytech, and work situations.
Participating and contributing is about active involvement in communities – family, whānau, school, sports, and cultural. The key is in the words there because it's not just about participating. One can run around a sporting field and participate. One can be a part of a club or a movement and participate just by being there. But what have they contributed? And this doesn't just mean that they have to lead the movement or score the goals, it's also a blend of the previous competency because it might be that they help create the nice environment that allows others to contribute meaningfully. Contribution can be in so many ways and students should never underestimate how they can contribute positively to a situation.
Sitting alongside these competencies are our own strategic priorities based around WERO (Whānau, Excellence Respect and Ora) and these have been strong implicit themes that we have tried to convey to all of our students. I have described these in more detail at other times but I hope our students have emerged from their time here with a stronger understanding of what it means to be a part of a whānau / community, to strive to achieve to one's best, to build respectful relationships and to look after and embrace one's wellbeing as a priority.
One of my predecessors, Turoa Royal, who was Principal of Wellington High School from 1975 to 1986, was writing about this very topic in 1986 and I feel his words quite eloquently sum up what we are still aiming to achieve at High.
"Firstly, if nothing else, pupils should leave the school with a sense of self-worth, a sense of self-esteem, and a sense of high expectations that life has beauty, and of truth. [Ralph Waldo] Emerson's truism is worth quoting:
'Though we travel the world over to find the beautiful,
We must carry it with us or we will find it not.'
"Secondly, whatever we teach, pupils should have the ability and skills to relate to others in a cordial, friendly and compassionate relationship.
'Ko te mea hui – ko te aroha'
The most important thing is love and compassion
"Thirdly, students should have the widest and happiest experiences in schools so that on leaving, learning is seen as a continuing and enjoyable experience.
"Fourthly, to be able to analyse problems, no matter how complex, so that if career tracks are changing more frequently, they are able to make wise choices.
"Fifthly, students should, through school practices be concerned for people and for mother earth. Mother earth is our past and our future."
Ngā mihi nui
Dominic Killalea