Important Dates
Monday 16th November:

NCEA Exams begin;

access the timetable here

.

Tuesday 17th November: Teacher-Only Day — school closed except for students sitting external exams.
---
Important Information
Principal's message
To read Dominic's mid-term message, click here.
---
Wallace Street roadworks from 16 November
Wellington Water have advised us that, for 4 weeks from Monday 16 November, emergency works will be taking place on Wallace Street. This will require road control 24/7 so please allow extra time to get to and from school.
---
What's happening?
Prizegiving and Whakanuia photos online
On the evening of Thursday 5 November we celebrated our Māori students' achievements with Whakanuia. Last Monday, 9 November saw the Riley Centre full for Senior Prizegiving. Photos from both events are now available online in our galleries. Click on the links below to view.
Sports and Cultural photos available for download
If your student was involved in a sport or co-curricular activity this year, then you may wish to download their group photos. Click on the link here, browse the gallery then enter your email address and the PIN 6775 to download images. The gallery will be available until the end of term.
---
NZ Japan Trivia Champs
WHS had two teams compete in the annual NZAJLT Japan Trivia Champs held last Friday night. The event was held simultaneously in 8 regions across NZ and involved Japan related questions on Geography, Daily Life, Food, Sports & Culture and Pop Culture. It was a fantastic opportunity for year 9 and 10 students from schools across the region to get together, have fun and learn some interesting facts about Japan. A bonus of the evening was that one of our teams took out third place!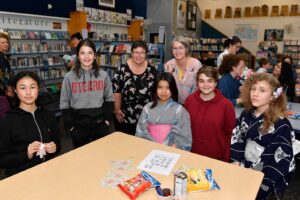 ---
NZ Outdoor Education Conference

Renee Acton, Anika Green and Inese Velde (year 11) recently presented at the New Zealand Outdoor Education Conference. They talked about the projects that Outdoor Ed. students have been developing around the Worser Bay sailing club. These include creating a reserve for Little Blue Penguins and an underwater snorkel trail. They spoke about oceanic environmental issues that concern them and how they should be addressed, impressing everyone with their confidence, presentation skills and passion for bringing about change.
---
Breakfast with Dr Bloomfield
As part of employment law firm, Cullen's Breakfast Club series for school leaders, year 13 students Emily Rosemergy and Xandi Gobbi this week met Dr Ashley Bloomfield.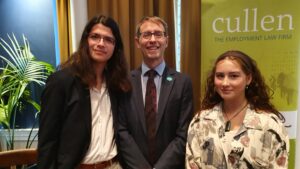 Xandi writes: "Dr Bloomfield was a very impressive speaker; he was able to respond well to a wide range of questions from both the moderator, Professor Gregor Coster from Victoria University, and the audience. Dr Bloomfield came across as very personable and down to earth.  He talked about growing up in Wellington, and what makes a good leader, and he articulated his vision for a post-COVID New Zealand. We also had the opportunity to listen to a motivational presentation from the Children's Commissioner, Judge Andrew Becroft.  He spoke about how high school students could lead in the 21st Century. "
---
Year 11 Arotahi Numeracy
Last week the Year 11 Arotahi Numeracy class enjoyed a class trip to Space Place to learn about the challenges of using robots to explore Mars. The students learnt how to programme Edison robots to complete a number of challenges involving distance, speed, and angles.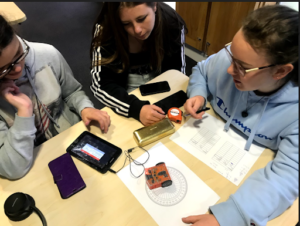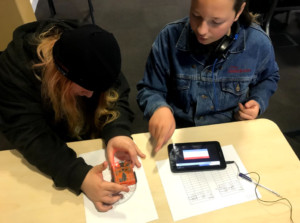 ---
Roots & Shoots and Boomerang Bags
Students in the Roots and Shoots group have been making Boomerang Bags all year. These were delivered to Moore Wilson. Boomerang bags are made from fabric destined for the land fill. Many supermarkets have them and shoppers are able to borrow one to use and then return next time they come to the store. Thanks to Ms Merrick for her support.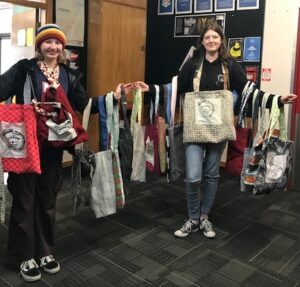 ---
He Kākano
Maths classes have been a highlight for our junior students this week, with problem solving and number exercises. We also took a visit to Newtown library to browse reading material and promote visibility in the community. A trip to Harvey Norman to shop for a vacuum cleaner and look at household appliances was part of our life skills course. And last but far from the least, using the cardio room every day for some fitness after our morning meditation is a great way to begin the day!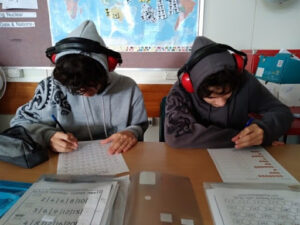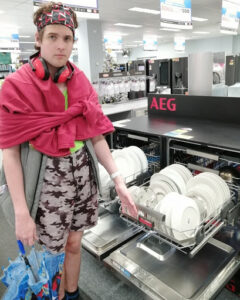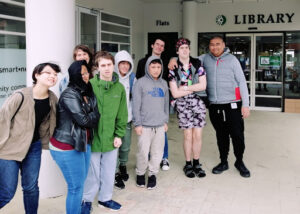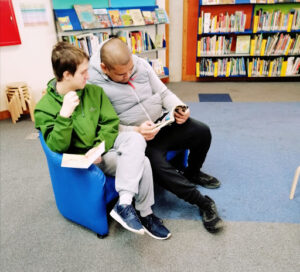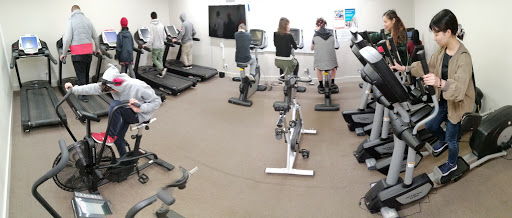 ---
Achievements
Redraft publication success 
Five Wellington High School writers have had their work accepted into Redraft, a  prestigious publication of student writing. They are: Lucy Brennan, Hannah Halliwell, Emma Kane and Dan Moskowitz from year 12 and Zita Daly from year 13. Well done to all of these promising writers. 
---
Sports
WHS Junior Girls' Volleyball 
The WHS Junior Girls Volleyball team took part in the regional volleyball championship tournament on Friday and Saturday. The girls won two games and lost two games. This is the first time in years that WHS have entered a junior team and the girls represented our school well, receiving the tournament spirit award for great attitude and sportsmanship.
We came 19th out of 21 teams. We look forward to developing our game and hopefully entering next year's tournament as tough competition.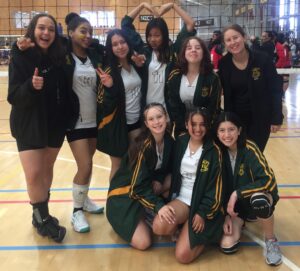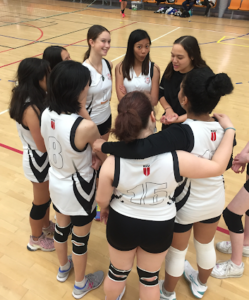 ---
Careers
Useful links
Click here for a range of job sites and useful hints to help job hunting. courses and apprenticeships.