Important Dates
30 August: Mid-term break — School closed
2 September:

Future Focus Event & Careers Expo (see below)

5 September: WHS Brand designs forum (see below)
9 September:

Sexual Abuse Prevention Network presentation

9 September:

Preliminary course choices due for 2020 (Y10—12)

20 September:

Learning Conversations day

— students attend for their interview only

23 September:

Board of Trustees meeting

27 September: Final Senior course choices due for 2020 (Y10—Y12); End of Term 3
---
Important Information
Senior Course Choices for 2020

The Senior Course Choice Booklet for 2020 is now available on our website: http://www.whs.school.nz/course-choice-booklet/. 
Students in Years 10—12 are invited to explore the options available. We will share the selection planner and process with students shortly.
The timeline for making course decisions for 2020 is below. There are opportunities to discuss course choices at Future Focus Evening next week and also at your Learning Conversation:
Monday 2 September 2019

Future Focus Evening, 3.45pm—5.45pm

Monday 9 September 2019

Preliminary course decisions made

Friday 20 September 2019

Learning Conversations Day

Friday 27 September 2019

Final course decisions made for 2020
---
Future Focus event and Careers Expo 
You and your student are invited to Wellington High School's Future Focus event on Monday 2 September 3.45pm to 5.45pm in the Main Block and Foyer. The evening will help your student make smart course choices for 2020 and beyond. Please note that there will be no rōpū that day, and school will finish at the earlier time of 3pm to allow for setting up.  
Visit the Careers Expo — Riley Centre 11am — 4.30pm 
This year's Expo features over 20 exhibitors (see the list of exhibitors here), including trades, universities and tertiary providers. All Year 10—13 students will  be attending the Expo during the day, and we encourage students to show their families any stalls of interest before Future Focus Evening starts between 3.00 – 3.45pm. 
Visit the Learning Areas — M Block Levels 3 and 4
The event will include information about each Learning Area and a number of additional information sessions, all offered on a 15 minute rotation basis.  Most Learning Area presentations have the following format:
Each 15-minute rotation will begin with a short presentation by the Head of  Faculty about the Learning Area and the course selections available. This will be followed by some time for questions and answers. At the end of the 15 minutes, you and your student move to the next presentation. 
Faculty presentations are in Main Block and your student should be able to guide you. Student guides will also be available to provide assistance. 
Level 3

M305 – Mathematics

M306 – Arts

M307 – Physical Education and Health

M308 – English

M309 – Languages

Level 4

M406 – Social Sciences

M407 – Science

M408 – Technology

M410 – Learning Support  available – no session

M409 – How NCEA works 
---
Come and view the draft Wellington High brand designs
Over the past two terms, a large group of students, staff and whānau has participated in workshops to share and develop ideas about the directino of a refreshed brand identity for the school.
You are warmly invited to pop into the school foyer on Thursday 5 September (anytime between 11.30—4pm) to view the draft identity designs that are in development with the designers at Chrometoaster (https://www.chrometoaster.com/). 
On Thursday, Chrometoaster will have a stand in the foyer to share our draft direction so far, and take feedback from our school community. Note that the design of a central element to represent Te Kura Tuarua o Taraika ki Pukeahu is in separate development with the school. The design team can talk about this.
---
Achievements
Say 'Yes 'to YES!
Last Saturday three WHS Young Enterprise Groups ran stalls at the YES @ The Wellington Underground Market. Congratulations to Remixxed Bags (Sienna Williamson and Sierra Williamson), Toucher Soap (Poppy Vine and Leanne Fandialan) and Poneke Ahi (Jacob Baddeley and Eliseo Biondini). Follow them on Instagram remixxedbags, PonekeAhi and ToucherSoap.
---
Poetry success
Congratulations to Seb MacCaulay (Year 12), for being shortlisted as a finalist in the National Secondary Schools Poetry Competition. He received prizes from the New Zealand Book Council and Sport, as well as $100 and the opportunity to attend a masterclass at the International Institute of Modern Letters at Victoria University last weekend. Seb's poem is included below:
Old man
I'm sitting and I watch the old man from the street rest and unfurl from his linen
a pack of Dunhills.
He twists off the cellophane and eyes his catch with that vintage gleam
of noon-stripped old lowlifes, naked,
howling at their cigarette moons.
Cars and their drivers blur on by, each turning their heads as if to say
yes man, light that cigarette for all you're worth. 
Yes, man lights it.
Draws each drag out long like a bones player shifting keys.
He exhales each time only
a whisper of thin smoke-suns that twist, convulse mid-air.
I have a moment when I think of my father and I
driving along an afternoon's length of country road; we could've been both fifteen
naive
and I feel as if right here and now I'll weep watching this old
new nomad smoke,
pulling our car breakneck along the asphalt,
filling the valleys and valleys and valleys,
hauling us through them,
here to someplace to every place,
maybe, most likely, somewhere unideal,
where infants are born dead but still live.
My father and I, our cities become flame, the skyscrapers strip the blue skies,
haul from the seas
an urgent thunderstorm now upon us all and still.
The old man smokes.
Almost at the filter now.
Watching our cars roll on by.
Looking with those eyes at each and every person as if to say
yes man, go on your way, go on your way.
---
IYNT Winners, Minsk, 2019

WHS students Ryan Bright and Lydia Acton were part of the winning NZ team at the 2019 International Young Naturalists' Tournament. Lydia was the team captain, having also competed in the 2018 tournament in Tbilisi, Georgia. Ryan reported his solution to problem 7, "Burning Glass" in the final against Croatia and Switzerland. He scored the highest score in the final, which was won by NZ with 47.9 points, to Croatia's 45.9 and Switzerland's 45.6.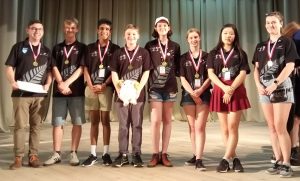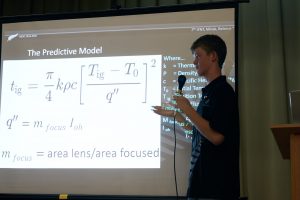 The team's achievements have been widely recognised, including this tweet from the National Science advisor!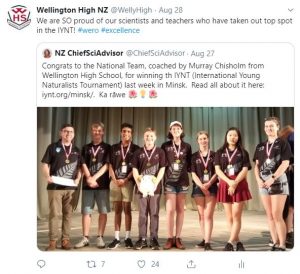 ---
International Climbing underway
As shown here, Year 11 student, Joy Williams, is currently competing in the World Youth Climbing Championships in Italy. We look forward to hearing more about Joy's experiences when she returns to New Zealand next week.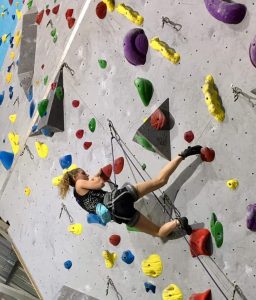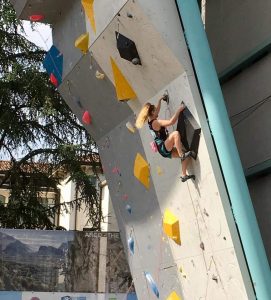 ---
Sports
Underwater Hockey
HUGE congratulations go out to all our Underwater Hockey teams for their fantastic season this year.  Our Junior Open A team won bronze medals in Friday night's CSW Premier finals, defeating Hutt Valley High School 6-2 in their playoff game. The boys were hoping for better after entering the playoffs in second place, however they suffered a shock 3-0 loss to Scots College in their semi final. The bronze medal is still a massive achievement, and the first medal won by a WHS team for as long as Murray Chisholm can remember.
This team and our Senior Girls team will contest the national championships in Wellington at WRAC from September 6th-8th.
If you are interested in Underwater Hockey or intrigued by this mysterious sport, please watch the video made by Year 9 student Sky Gobbi here: https://youtu.be/978v3IPhqV8 
---
1st XI Boys Hockey vs Tararua College
Last Sunday our 1st XI Boys Hockey team played Tararua College. Tararua are doing a Lower North Island tour, mainly playing schools in the Wellington region. WHS may have lost the game 3 – 0 but it was an evenly matched contest and our team benefited from the opportunity to take on Tararua College.