Message from the Principal
Dominic Killalea's mid-term message focuses on NCEA and the debate surrounding the future of NCEA Level 1. Please click here to read Dominic's full message.
---
Important Dates
Friday 23—Thursday 29 August

:

Senior Derived Grade Exams (Y11-13) and altered timetable for Years 9-10

(see email sent home)

 

26 August:

Board of Trustees meeting

28 August:

No late start for Juniors

30 August:

Mid-term break;

school closed.

2 September:

Future Focus Event & Careers Expo (see below)

9 September:

Sexual Abuse Prevention Network presentation (see below)

20 September:

Learning Conversations day

— students attend for their interview only

23 September:

Board of Trustees meeting

27 September:

End of Term 3
---
Important Information
Future Focus event and Careers Expo 
Parents, caregivers and students in Year 10-12 are invited to Wellington High School's Future Focus event on Monday 2 September 3.45pm to 5.45pm in the Main Block and Foyer. The evening will help your student make smart course choices for 2020 and beyond. Please note that there will be no rōpū that day, and school will finish at the earlier time of 3pm to allow for setting up.  
Visit the Careers Expo — Riley Centre 11am — 4.30pm 
This year's Expo features over 20 exhibitors, including trades, universities and tertiary providers. All Year 10—12 students will have been to the Expo during the day, and we encourage students to show their families any stalls of interest before Future Focus Evening starts. See here for a full list of exhibitors.
Visit the Learning Areas — M Block Levels 3 and 4
The event will include information about each Learning Area and a number of additional information sessions, all offered on a 15 minute rotation basis.  Most Learning Area presentations have the following format:
Each 15-minute rotation will begin with a short presentation by the Head of  Faculty about the Learning Area and the course selections available. This will be followed by some time for questions and answers. At the end of the 15 minutes, you and your student move to the next presentation.  Faculty presentations are in Main Block and your student should be able to guide you. However, student guides will be available to provide assistance. 
Level 3

M305 – Mathematics

M306 – Arts

M307 – Physical Education and Health

M308 – English

M309 – Languages

Level 4

M406 – Social Sciences

M407 – Science

M408 – Technology

M410 – Learning Support  available – no session

M409 – How NCEA works 
An electronic version of the Course Choice Booklet 2020 will be available before the end of August on the school website under the Students tab at http://www.whs.school.nz/course-choice-booklet/ .
---
Sexual Abuse Prevention Network presentation: Monday 9 September
In support of our Mates and Dates programme, and in response to parental enquiries, we are pleased to be able to offer the presentation "We need to talk about pornography" to all parents and caregivers. You are invited to join us for this event on Monday September 9 at 5.30pm in the Riley Centre. Please note that the presentation is for adults only.
Kate Whitaker, is a fully registered teacher and an educator at the Sexual Abuse Prevention Network. Her presentation will include information on how to talk to teens about the impacts of pornography on them; healthy relationships and consent. Her talk stems from the awareness that our young people need to know that mainstream pornography is not an accurate description of what real sex looks like, or how healthy relationships work.
Please fill in the form here by Thursday 5 September if you will be attending.
---
Wellbeing tips for families
We like this wellbeing website – Sparklers – and we will share a resource each week that you might find useful. This week:
---
What's happening?
He
Kākano Activities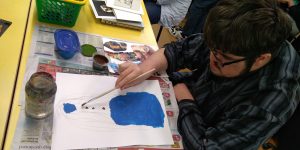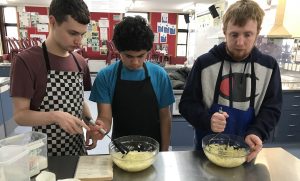 Art, science, cooking and history have all come under scrutiny in He Kākano this week. Our students have learned all about potatoes and bread in cooking classes this week. They also learned about the travel of sound in science class using cardboard boxes and tubes. When the weather improved a group took a walk to the Greek – New Zealand Friendship memorial.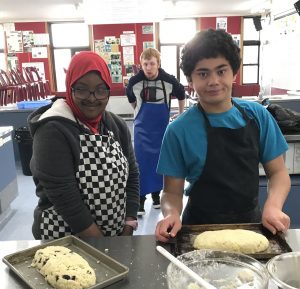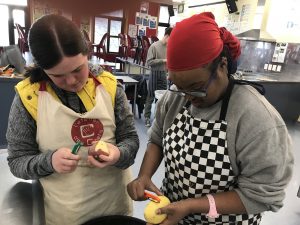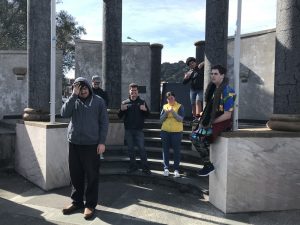 ---
Knowledge beats shame 
"Will people step up now and take the time to learn, know and feel the history of the places they call home?" Author Rachel Buchanan challenged our students and staff In the Library Lunch Hour Lectures on Tuesday 20th August. Rachel discussed her connection to Taranaki – the land and mountain – and the ongoing impact of te pāhuatanga, the invasion of Parihaka.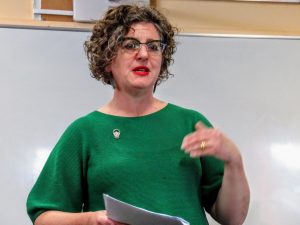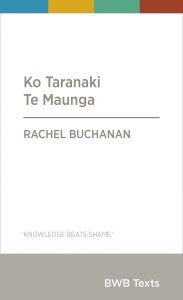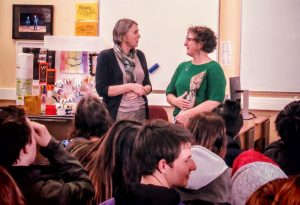 ---
Kapa Haka perform at Hiakai
Following their spine-tingling performance in assembly, our Kapa Haka performers were again on show last weekend. This time their audience was the diners at the Hiakai Hāngi 2019. This event, part of the month-long Visa Wellington on a Plate food festival, saw Wellington celebrity chef, Monique Fiso working with an internationally acclaimed chefs team to serve up a unique hāngi.
You can see Hiakai's images from the evening (including our Kapa Haka group) on Instagram @hiakai_nz: https://www.instagram.com/p/B1VD950J4ao/
---
Year 9 Passion project
Year 9 students Anna Reilly, Maddy Jobson and Charlie Paul visited Ronald McDonald house on Tuesday afternoon to donate baking goods that they made themselves. This was part of the 9Howell passion project where students were asked to plan and carry out an action where they could give back to the community.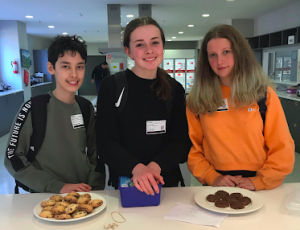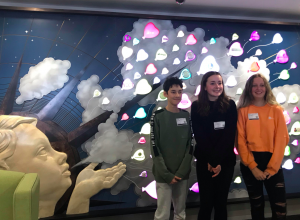 ---
From the International Department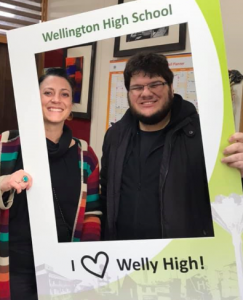 This week we received a visit from a past international student Danilo Gobatto is from Brazil and he was a student at Wellington High School for a full year in 2009. Danilo is now a radio journalist in Brazil.  He has returned to Wellington to visit his homestay family and explore old haunts. Danilo has very strong and fond memories of his time here.  He told us that his year at Wellington High School was transformational. Teachers who might remember Danilo are Murray Chisholm, Steven Lee, Julie McDonald.
---
Stories from the Wild: NZ Book Council Lecture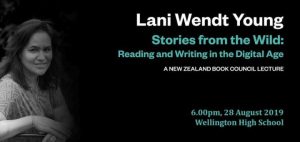 The NZ Book Council annual lecture will take place at WHS on August 28th. Samoan author Lani Wendt Young will  deliver the lecture which will take place in the Riley Centre at 6pm. Described as a a brave and personal talk on the growth of Pasifika literature and how digital technologies are disrupting traditional publishing and offering new opportunities for both readers and writers Lani's talk is sure to be a thought provoking and insightful.
For further details and tickets (student tickets are free) visit: http://bit.ly/NZBkCncl19
---
Achievements
Mathswell competition Year 10
Congratulations to the Year 10 Mathswell team, who competed on Wednesday night against 20 other Wellington teams and got 6th overall in the mathswell competition. Two teams of three students competed in a range of problem solving and multi choice questions. Tino rawe, to our problem solving team who got 4th in the problem solving sections. Thanks goes out to the parents who transported students there and back as well. 
---
48Hour film success
Wellington High School was represented by eight teams in this year's 48Hour Film Competition. With only a weekend to complete the film it's often a frantic race to the end. This year a group of students from Years 10 to 13 calling themselves "Bus Stop Productions" were given a genre, dialogue, characters and props to include in their film. 48 hours later, "The Talk"  was complete. Members of the crew travelled to the Grand Final in Auckland and were rewarded with best School film, beating 146 other entries. This was a fantastic effort from a very talented group of  students.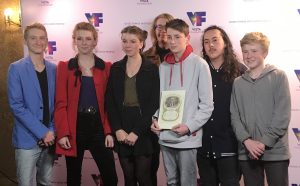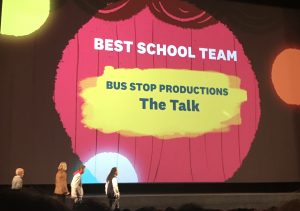 ---
Sports
Netball 
HUGE congratulations go out to all our Netball teams for a fantastic season this year.  Our Senior A netball team won their division; Senior B and Junior A both came third in their divisions.  Well done to the players and coaches Pip, Joe and Michael.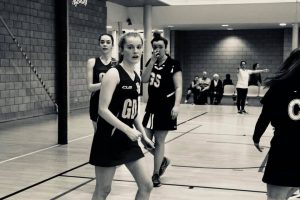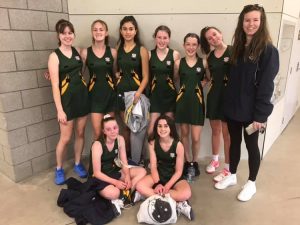 Judo
The North Wellington Open Judo Championships were held in Palmerston North on the 10 & 11 August.  We had 3 Wellington High School students participate in the champs Sam Power, Tara Stockwell Williams and Jay Blair.
Sam got Gold in the 81kg Cadet Men, Bronzie in the Cadet Men, Gold in U90kg Junior Men and Bronze in the Open Junior Men
Jay got Bronze in the U66kg Junior Men 
Tara got Silver in the U57kg Junior Women and Bronze in the U57kg Cadet Women 
Congratulations to you all on your amazing results and achievements 
Badminton 
College Sport Wellington Badminton Open Single Championships were held on Wednesday 14 August at Badminton Hall in Hataitai.  Ben Page and Everett Teahan both competed in the champs and Ben got to Round 3 in the Championship Round and Everett made it to the Quarterfinals in the Consolation Round.  Well Done and congratulations to both boys.