Message from the Principal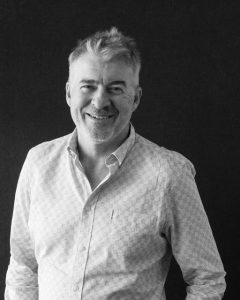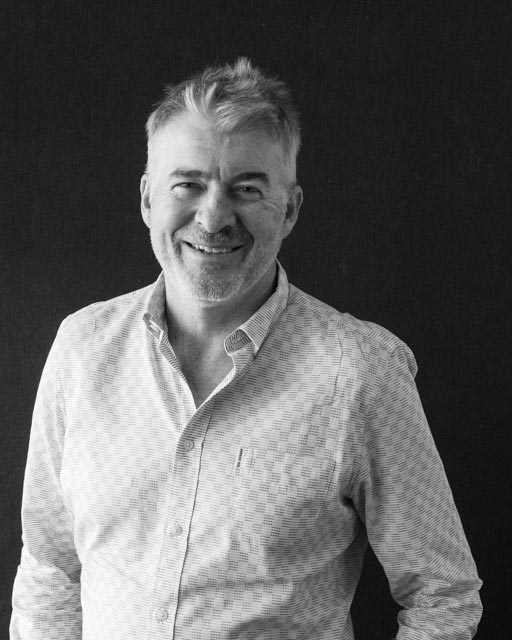 NCEA has been a discussion point as reviews have taken place over the last 1½  years. You may or may not have engaged in the 'education conversation' around NCEA but changes are imminent and planning is beginning for implementation of new standards of assessment at level 1 in 2021. One of the changes discussed at various points in the conversation was the removal of NCEA level 1. The final decision hasn't been made but it will almost certainly be that level 1 is, as it currently is, optional. 
New Zealand is quite unique in the three levels of assessment that are offered and the national statistics in relation to this make interesting reading. Nationally, approximately 90% of leavers attain at least NCEA level 1, 80% of leavers attain NCEA level 2 and 54% of leavers attain NCEA level 3. It is fairly widely known that NCEA level 2 is the benchmark qualification for accessing the first tier of tertiary study that involves industry-led qualifications while NCEA level 3 is mainly a step towards university entrance. So what is the purpose of level 1?
Last year at around this time we investigated curriculum and assessment by testing some statements with staff, students and our community. One of these statements was specifically about level 1 NCEA – we said to you that "we should no longer offer Level 1 NCEA as a qualification in Year 11" and we asked you and the other two groups (staff, students) to rate your feelings about this statement from strongly disagree, disagree, neutral, agree, and strongly agree. In response to this statement, only 15% of staff disagreed (including strongly disagreed). However, 40% of our students disagreed and 45% of our community disagreed. Another issue here was that in both of these groups, a large part (33% and 27% respectively) said they were neutral which was difficult to interpret. What did come through strongly was that although staff strongly supported the removal of NCEA level 1, this wasn't backed up by our students or our community. 
Students commented that the value of NCEA level 1 assessment was mainly preparatory for higher levels and experiential in understanding process and expectations of NCEA. In addition, 'higher stakes' assessment forced students to complete work that they otherwise mightn't have felt compelled to.
In contrast to this, teachers felt that assessment ends up driving the learning and we witness the effect on student wellbeing of 3 levels of assessment every day. I know from my own experience as a mathematics teacher that assessment is not a single event that occurs in an hour on a particular day. For each assessment there is the preparation for that assessment and the follow up. I want all my students to succeed so I teach them how to revise effectively and I spend time in class leading up to the assessment running quizzes that help their recall and understanding. I heighten the importance of the assessment because I want them to succeed and I give them feedback as they are getting closer to the 'event'. After it has happened, I spend time feeding back to them about their achievement and what areas they can improve because feedback is feedforward. Instead of this single assessment 'event' we have something akin to a two week 'festival of assessment'. And that's repeated on average three to five times in every subject so that students spend their whole year doing assessment. Yes, of course there's learning in there but whenever we get a little brave and try and offer some learning (without assessment) the first question asked is: will we get credits for this? In other words, the learning is validated by whether it counts towards NCEA.
This is not the students' fault. This is systemic and it's happening all over the country. And at least one third of the stress and anxiety and the effect on wellbeing is happening 'systemically' at level 1. So is it worth it?
Interestingly, the original intention of NCEA was as an exit qualification. It replaced the old systems of school certificate (level 1), sixth form certificate (level 2) and bursary (level 3) and it was supposed to evolve so that students would understand where they wanted / needed to get off, and do the appropriate assessments for that level. Except that it hasn't evolved in that way at all.
But perhaps we should consider that model for a moment. It sounds difficult doesn't it? It would mean that we had to put students at the centre of the decision making around their future. And that's not how schools have traditionally operated. If students had autonomy to decide if they participated in assessment events or not, then what next? I might paraphrase the Sex Pistols here and suggest 'Anarchy at WHS'! 
Of course I don't believe that. I can conceive of a student in year 11 choosing a range of courses that they feel both interested by and in some cases, compelled to do. They want to know a bit about NCEA so they choose to do some assessments to get that experience. As the year rolls on they decide they like the learning but they don't want to sit the end of year exams except in Spanish because they want to 'test' themselves particularly in the aural components of learning a language. They 'only' get 26 credits at level 1 for the year but they choose a more interesting, stimulating course of study for year 12. As they go through year 12, they start to increase the amount of assessment and they decide they want to get level 2 because they understand the 'benchmark' nature of that qualification. However, during their 'learning conversation' in term 3 of year 12, it has become pretty obvious to them, their whānau and their rōpū teacher that they won't need level 2 and that they are heading towards university. They change the plan and sit some externals for experience at the end of year 12 but they don't gain the qualification at level 2. At year 13, they are doing level 3. They have experienced but are not burdened by 2 years of assessment. They have discovered themselves what learning means and the role of assessment in learning. Although they never achieved level 1 or level 2, they achieve level 3 and they gain university entrance. Moreover, they have acquired the skills to succeed in the tertiary environment, and indeed, life!
I don't think this is fantasy and it's possible in our current system and in the changes that are being proposed for NCEA. If we keep students at the heart of learning, and of course that's where they should be, then why wouldn't they make the decisions about when and what to assess. If they want to do a full programme of level 1 then so be it. If they don't want to do any assessment until level 3, then let's give them the space to do that.
Our vision statement in our charter describes that we wish to develop the acquisition of "life long, independent learning". The realisation of this statement doesn't come through subjecting students to endless assessment and a 'one size fits all' model which is what has essentially been practised for years all over the country. 
This vision is realised when students are afforded autonomy to determine their own outcomes. This autonomy comes with responsibility from the learner and us as the education provider. We need to guide and support all of our learners, monitor and track their progress, then intervene and work together where we need to so as to enable their success. 
Ngā mihi nui
Dominic Killalea