Important Dates
Monday 24 August: Te Whānau a Taraika and 

Year 10 Social Studies hui: 

(online – 3.30pm)

Monday 24 August:

 Board of Trustees meeting

(online – 5pm)

Cancelled: Friday 4 September: Learning Conversations
Monday 7 – Friday 11 September:

School derived grade exams. The Junior timetable will run as normal this week.

Te Wiki o Te Reo Māori.

September 14th – 20th

Monday 21st – Friday 25th September: Mental Health Awareness Week
---
Important Information
Principal's message
To read Dominic's mid-term message,  click here.
---
Learning Conversations cancelled
Learning Conversations work when we are able to provide good meeting spaces for whānau and teachers. At Alert Level 2, It is important that we maintain good social distancing practices and unfortunately some of the spaces we are dependent upon for Learning Conversations do not enable this. As we do not know which alert level we will be at by 4 September, we have taken the decision to cancel Learning Conversations. Teachers will be speaking to their rōpū about this and parents are welcome to contact rōpū teachers through the usual channels.
---
Health reminder: students who are sick, stay home
A reminder that, WHS is following the advice from the Ministry of Health. Anyone displaying flu or COVID-like symptoms should not be attending school and should seek further advice from their doctor or Healthline. If students present to school as unwell, we will be asking parents and caregivers to come and pick their student up. Absences should be reported to absences@whs.school.nz or 043858911 ext 873 or via the school app.
---
Sport and spectators at WHS held events
In a previous communication, I mentioned that College Sports Wellington have ruled that under level 2 there can be no spectators at sporting events. This is clearly needed in some sports where gatherings are over the 100 maximum but we do not need to enforce this rule for sports that we run on site as we do not exceed the 100 maximum at our locally run events. For clarity the rule applies to all sports held offsite unless other arrangements are in place. The rule does not apply to the following sports when held on site: Badminton, Basketball, Football.
---
Year 10 Social Studies: Te Tiriti o Waitangi hui 
In Social Studies next term Year 10 students will be studying the Treaty of Waitangi. The key focus for the unit is: How are the principles of Te Tiriti being embodied in New Zealand society today?
In particular we want to:
look at areas of society (environmental/land, politics, religion, economy, language, etc), and draw on previous terms' work, to explore the extent to which Te Tiriti is a "lived" document in contemporary Aotearoa?
students end the unit by responding to the focus question by using evidence, case studies, guest speakers and examples.
We are inviting responses from whānau to help us inform our practice. As such we are having a hui by Google Meet, 3:30 to 4:30 pm on Monday 24 August. To join the hui, please email
admin@whs.school.nz
for the meeting code.
---
What's happening?
Blank Canvas 2020
Blank Canvas opened on Thursday 6 August. We had over 100 pieces displayed and, over the three day exhibition, we had sold over half these works. Works were from all ages  and from staff. The works exhibited included sculpture, painting, stitching, photography, jewellery and many drawings and all together they really made this show really sing.  Thanks to all the contributors, to the Year 13 art student helpers  and Arts Faculty staff for making this event a great success once again.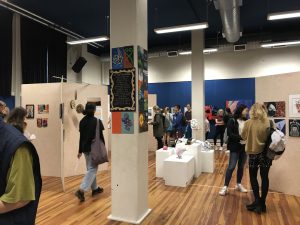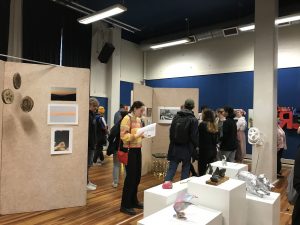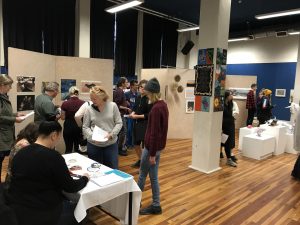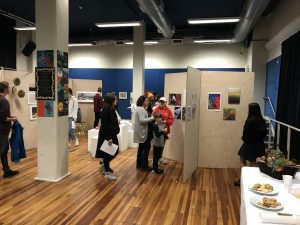 ---
Library lunchtime talk
On Tuesday we welcomed Jessica Young to speak on euthanasia and give us some facts to think about prior to the election. Jessica has recently completed her PhD, the thesis of which was Perspectives of people approaching the end of life on euthanasia / assisted dying.  She presented her findings to an engaged audience of 30 students and staff and answered the kinds of pertinent questions we have come to expect from our students. It was a most informative session and we all came away feeling far more comfortable in our ability to make an educated choice on election day.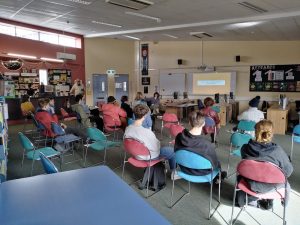 ---
From the garden
Spring flowers are blooming in the garden and the winter vegetable harvest continues. Edible violets, purple sprouting broccoli, fennel and mint have all been gathered this week. Year 11 horticulture students are pictured with their garden harvest.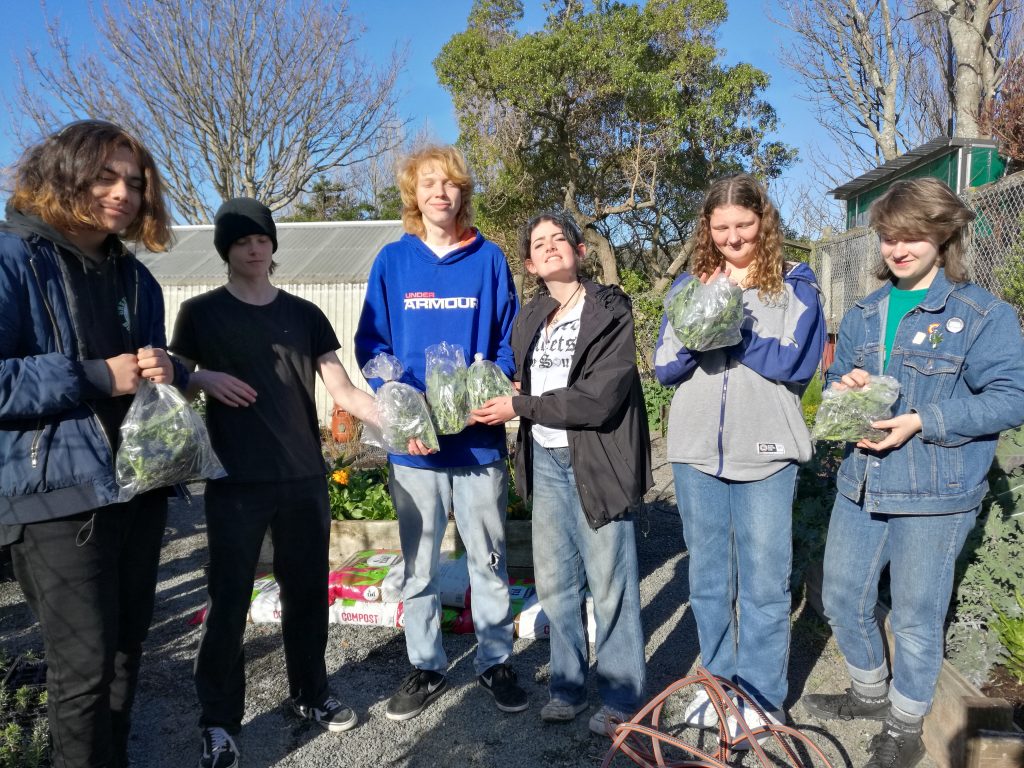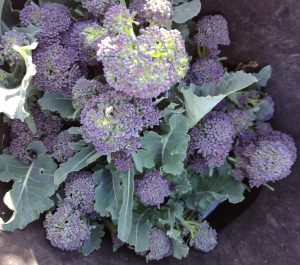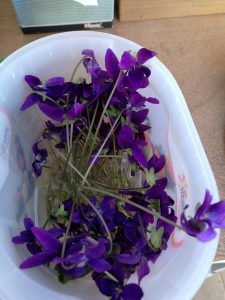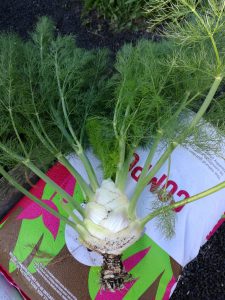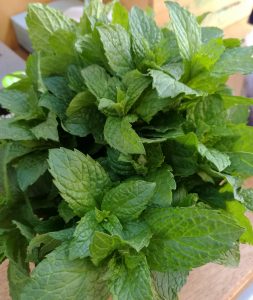 ---
Outdoor Education
This week year 11 Outdoor Education students have been learning how to scuba dive at the aquatic centre and have been rock climbing at Fergs Kayak.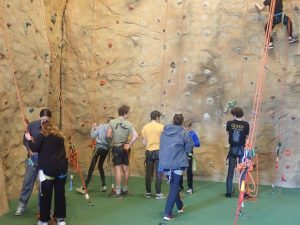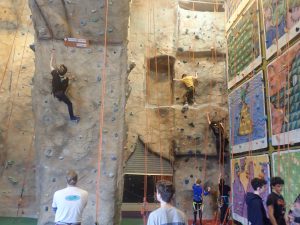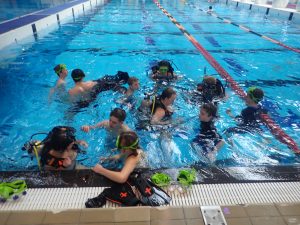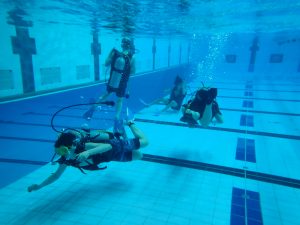 ---
Year 9 election planning
They will not be old enough to vote in this year's General Election, but that is not stopping students in 9 Royal from getting involved. Over the next few weeks they are creating their own political parties and policies and will be holding their own elections. Students will work in party groups and each will have a role in their political campaign. Check back in week 10 to find out who wins their week 9 election.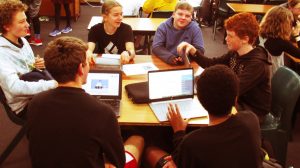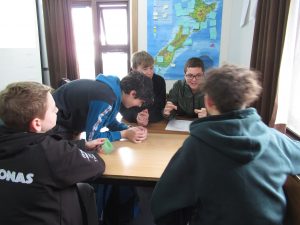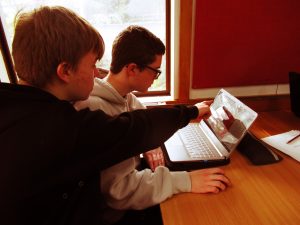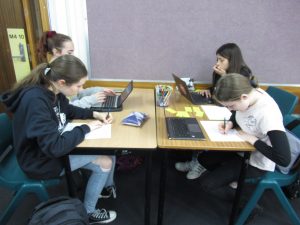 ---
He Kākano
Making 'rain clouds in a jar' for science class was a highlight in He Kākano this week. With the amazing weather we also headed outside to draw chalk art creatures. Our dance class has been going well with rehearsals leading up to our performance on the 31st August. Chloe from the RNZB has been coaching us for the last two terms and the students are almost ready for the big day! We're also cooking every Wednesday morning and providing lunch for the staff and students in He Kākano.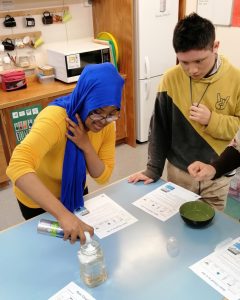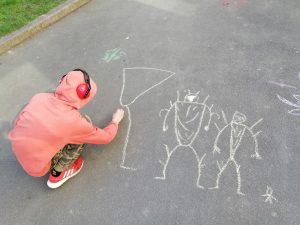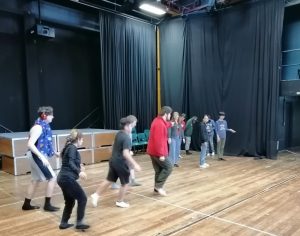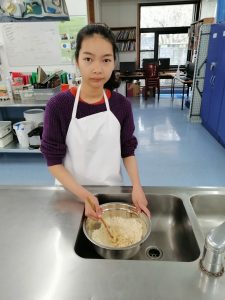 ---
Mental Health week 2020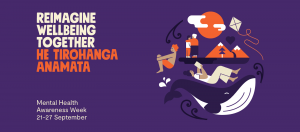 From the Mental Health Foundation of New Zealand: During Covid-19 restrictions, many of us had to reconsider the things we could do to feel good and stay well. Now, we're presented with an opportunity to rediscover together what wellbeing means for us. So, whether you've got wellbeing tools in your kete to share, or you're looking for new ways to give yourself a boost – we hope you'll join us to reflect on what we've learnt from the hardships of 2020 so far, and to think about how we can Reimagine Wellbeing Together as we move forward. It's an opportunity for us all to redefine and rediscover what wellbeing looks and feels like – during Covid-19 and beyond.
Look out for more news in the near future about the activities that will be happening at WHS to mark this important week!
---
Achievements
Shakespeare Globe Centre New Zealand (SGCNZ) festival win

Earlier this year students Brooke McCloy and Ursula Palmer Steeds worked together with students from the Wellington Home Education Network to participate in the SGCNZ (Shakespeare Globe Centre New Zealand) University of Otago Sheilah Winn Shakespeare Festival. This festival is an annual event that more than half the secondary schools in the country participate in every year. This project was an initiative put together by Maddie Brooks Gillespie, an adaptation of the play Richard II. This year was especially tricky due to Covid-19 conditions inhibiting how the students worked on this.
The scene work done by students of the Wellington Home Education Network and Wellington High School won five awards from the National Festival assessors. Three for the overall scene, two for actor Jacynta. This includes the Digital Agility Award, Communication with the Audience Award and Most Thought-Provoking Performance Award donated by (the late) Sheilah Winn. Jacynta Scurfield won a contract with KAM Talent and the Outstanding Performer Award.
The photo is of the students with Dawn Sanders, NZ theatre scholar, and the founder and current CEO of the SGCNZ. Photo features: (left to right) Dawn Sanders Brooke McCloy, Maddie Brooks Gillespie, Aiden Brooks Gillespie, India Lindsay, Ursula Palmer Steeds.
---
Publishing success
Congratulations to Year 9 students Meg Marshall and Vita Lawson who have had their work published in ToiToi's 20th edition. For Vita this is a double success as she this is the second time she has had her work included in the journal.
---
Alumnus success on screen
Samuel Austin (former student and Teacher Aide) is currently starring in Lowdown Dirty Criminals with James Rolleston and Rebecca Gibney. It's due for release in New Zealand soon and has been reviewed in the Guardian. After he left WHS Samuel went on to study at Toi Whakaari Drama School.