Important Dates
5 August:

Whānau Hui, 6pm (see below)

6 August:

Capital City Kāhui Ako information evenings for trustees and whānau (5.30pm, Newtown School)

Friday 23—Thursday 29 August

: Senior Derived Grade Exams (Y11-13) and altered timetable for Years 9-10 

26 August:

Board of Trustees meeting

28 August:

No late start for Juniors

30 August: Mid-term break; school closed.
---
Important Information
Senior Derived Grade Exams 2019 — Years 11-13

All students in Year 11—13 will be sitting derived grade practice examinations between Friday 23 August — Thursday 29 August 2019. Full information has been sent home, and can also be accessed via our website: http://www.whs.school.nz/newsnotices/senior-derived-grade-exams-2019/
Altered timetable for Juniors during Senior exams
From Friday 23 August – Thursday 29 August, we will be running an altered timetable for Years 9 and 10, due to the senior practice exams.
Please note the following:
There will be no 20 minute rōpū slots, and

No late start on Wednesday. School will start at 8.45

every day.
Classes will run as follows:
Period 1: 8.45 – 9.40

Period 2: 9.40 – 10.40

Interval: 10.40 – 11.00

Period 3: 11.00 – 12.00

Lunch: 12.00 – 1.00 (earlier than usual)

Period 4: 1.00 – 2.00

Period 5: 2.00 – 3.00 (note the slightly earlier finish)
The canteen will open at the adjusted times.
Note that Friday 30 August is a mid-term break and the school will be closed that day.
---
What's happening?
Te Whānau a Taraika hui – Monday 5 August
We would like to invite everyone to our term 3 meeting for Te Whānau a Taraika.
Monday 5 August, 6pm, at Hineakau, Wellington High School.
If you would like to, please feel free to bring a plate to share.
Everyone welcome!
Agenda:
Election of Te Whānau representative for Board of Trustees
Graduate profile for Wellington High School
Kapa Haka 2019 update
Kapa Haka future/long term plan
Te Wiki o Te Reo Māori 2019
Whānau class Year 9 2020 – proposal
Renaming 'Tukutahi' to 'Herengatahi'
Any other business
For more information about Te Whānau a Taraika visit our page on the WHS website: http://www.whs.school.nz/te-whanau-a-taraika/
---
WHS Branding — Workshop #3
On Tuesday, Chrometoaster joined us for our third design session to start to refine possible avenues for developing our brand story. Eight options, that drew on the ideas we had previously shared, were presented and led to a lively discussion between staff, students and whānau as we weighed up graphic fonts and bright colours! The next step involves going out to our wider community for feedback. Watch this space!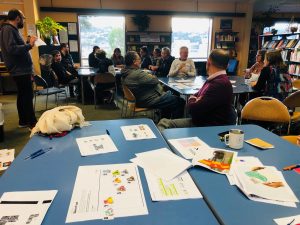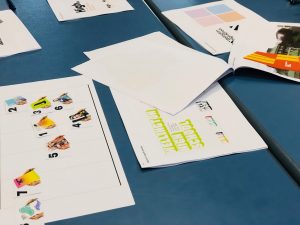 ---
Innovative Young M
inds 

What do plastic flakes, ice cream made with liquid nitrogen, painted walls that turn on the lights when touched, an anechoic chamber and early morning exercise all have in common? These were all part of the STEM (science, technology, engineering, mathematics) experiences that 40 young women enjoyed in the July Holidays in 2019 as apart of the Innovative Young Minds (IYM) Programme. Hayley Bulmer and Emma Grainger  were chosen as Wellington High Schools Representatives.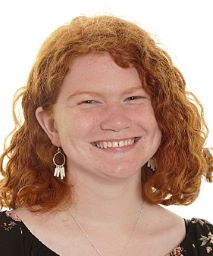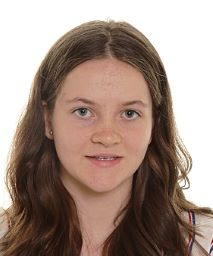 ​IYM 2019 was a fun-filled week packed with a broad range of science and technology activities showcasing the extensive range of STEM careers and opportunities in the Hutt Valley and Wellington region. IYM is a residential programme and all students stay together at Silverstream Retreat, Upper Hutt. Each day student traveled to a variety of science and technology businesses, research institutes and tertiary education providers in the Wellington region. Hayley and Emma experienced hands-on science and tech activities and heard from a range of women mentors who have built careers and businesses in the sector. In the evenings, they listened to inspiring speakers, reflected together on the day's experiences and got to know the other amazing young women in the group!
---
Festival for the Future
A dozen students from Wellington High School joined the 1200 strong Festival for the Future held last weekend at the TSB Arena. Thank you to our sponsors, parents and  organizers who donated complimentary and reduced price tickets for our students and staff. 
FFtF was an incredible platform to help our students start innovating for a sustainable, inclusive and collective future. With influential speakers and panelists from within government, councils, and the business world it was a fantastic development opportunity and the only event targeted towards our nation's future leaders. 
---
Achievements
WHS student Nikita Dyer was the subject of an article in this week's Dominion Post. As reported in last term's Weekly Wrap-Up, Nikita, working with fellow student Euliz Samson, has secured a place in the National Secondary Schools Culinary Competition grand final. You can read the full article here.
---
Sport
Football
Our Girls 1st XI Football team are hosting a Futsalathon fundraiser on Saturday August 10th at the Tindill Gym from 2.00pm to 8.00pm.  If you are interested in entering a team please contact our Sports Co-ordinator on sport@whs.school.nz .  Come and help support our Girls 1st XI and have some fun at the same time.
Sports and Cultural Photos
If you wish to purchase a Sports and Cultural photo, these can be ordered at Student Services for $7.  You must pay at the same time you are ordering, closing date is Friday 30 August.
Summer Sports Term 4
Sign up sheets are now on the sports noticeboard.  If you are interested in playing any of the following sport in Term 4 please come and enter your name.
Futsal – Junior Boys and Girls Only 

Volleyball – Senior Boys and Girls

Volleyball – Junior Boys and Girls 

Tennis – Junior Boys and Girls only 

Tennis Lessons – Senior Boys and Girls 

Tennis Lessons – Junior Boys and Girls 

Yoga – all Year Levels 

Floorball – all Year Levels 
Winter Sports
Winter Sports are coming to an end shortly.  Your child will be asked to return their playing uniform to their coach or manager at the end of their last game, please make sure that they bring a change of clothes to change into.  Can all outstanding Winter Sport fees please be paid by the end of August and finally thank you for encouraging your son/daughter to be the best they can be and transporting them to and from their games and practices. We cannot do this without your amazing help
---
From the Careers Desk
Driver Licence update
Having your driver's licence (especially your Restricted/Full) is a hugely valuable "qualification" to have. If your son/daughter already has a licence of some sort, they can get NCEA credits for having your driver's licence. NZQA will award Unit Standard credits (retrospectively) for students who have gained one of their licences. To get these awarded, students need to see the Careers Adviser (Mr Chuni Bhikha in Room M410), with the following: a photocopy of BOTH sides of their licence and their actual licence to check against the photocopies.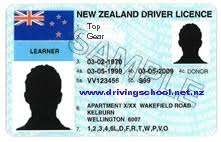 FULL: US 29363 L1/2C, US29364 L2/4C, Unit Standard 29365 L2/2C
RESTRICTED: US 29363 L1/2C, US29364 L2/4C
LEARNERS: US29363 L1/2C
Career Planning and Decision Making Conversations with the Careers Adviser
Students or whānau can book this by checking in at chuni.bhikha@whs.school.nz or (04) 3858 911 Ext 827
---
WHS connections
Following last week's item featuring former Wellington Technical College student Guy Ngan, we were delighted to hear from his daughter, Liz, and learn that Guy's grandson is a current student. The item resulted in a flurry of correspondence detailing other WHS / Wellington Technical College alumni who are featuring in local / national events:
Film Festival alumni links
Two films in this year's NZ Film Festival have strong links to Wellington High: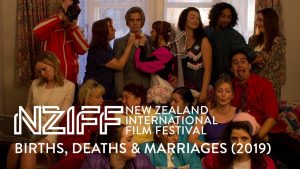 Births, Deaths & Marriages, described in the Festival programme as "a spirited debut feature (which) adds a tangy Kiwi slant to classic domestic farce". Its cast and crew list read like an alumnae list for WHS circa 2009-2011: writer/ director Bea Joblin, producer Sophie Lloyd and actor Fran Olds are among a raft of ex-students. Here's a link to a review: Births, Deaths & Marriages
Helen Kelly – Together, directed by Tony Sutorius. This doco follows the last year of "brilliant,funny and indefatigable" Kelly's life. Helen is on the WHS Wall of Fame, and Tony Sutorius is a parent of Theo in Yr13. Here's a link to a NZListener article about the film: Helen Kelly – Together
Rea Burton at Auckland's Ivan Anthony gallery
Alumna Rea Burton's (WHS class of 2011) exhibition 'Personality Crisis' is now on at Auckland's Ivan Anthony gallery. The exhibition runs from 31 July to 24 August.
Guy Ngan
Guy has a second exhibition running until 17 Aug at Auckland's Artspace Aotearoa concentrating more on his public artworks. A book about Guy's work will be jointly published by the Dowse and Artspace in August.
Len Mitchell
Another former Wellington Technical College alumnus is Len Mitchell, whose family run Mitchell Studios in Khandallah and regularly show Len's work and that of other NZ artists. They recently published Mitchell & Mitchell (Alsop, Reed & Wolfe, 2018) about the artistic legacies of both father and son.