Important Dates
29 July: Board of Trustees meeting, 6pm
5 August: Whānau Hui, 6pm
6 August: Capital City Kāhui Ako information evenings for Trustees and Whānau (5.30pm, Newtown School)
Friday 23—Thursday 29 August: Senior Derived Grade Exams
26 August: Board of Trustees meeting
30 August: Mid-term break; school closed.
---
Important Information
Online Safety Parent Toolkit
Netsafe has created the Online Safety Parent Toolkit to get parents and whānau talking about online safety.  As young people spend more time online, it's important that parents and whānau can teach their child to have a safe online experience.
The Parent Toolkit offers practical tips and tools that will help you talk to your child about online safety. It includes:
Quickstarter tips for parents, whānau and young people

Information to enhance your digital parenting knowledge

Details about the online risks and challenges your child may face

Advice about how you can help your child
---
University Scholarships for Year 13 students
MoneyHub, a consumer finance website, has published a guide to hundreds of scholarships for any student planning to start university in 2020. The comprehensive list includes scholarships offered by every university as well as those specifically available to local students. A list of privately-funded, Maori, Pacific and International university scholarships completes the list. Applications close throughout the year, with tens of millions of dollars available. MoneyHub has also published a list of tips for scholarship success. For more details and to find suitable scholarships, visit the MoneyHub Scholarship page.
---
Free home fire safety visits from Fire and Emergency NZ
Annually Fire and Emergency NZ attend an average of 5226 residential property fires, resulting in 262 injuries and 19 fatalities. The average house can become totally involved in fire within 5 minutes, un-survivable in as little as 3 min and reach temperatures in excess of 1200 degrees Celsius (4 times hotter than the average oven).
Wellington's Fire Service is offering Free Home Fire Safety visits with families of school age. Officers are aiming to educate families on home fire safety, smoke alarms and safe meeting places. If you are interested, contact your local fire station or email FENZwellington@fireandemergency.nz
---
What's happening?
Welcome to our new International Students
Wellington High has welcomed a wonderful new group of 33 international students. The students have come to us from 11 countries, will be studying in years 9 to 13. While some will just be here for a term, others may be here for their whole high school education!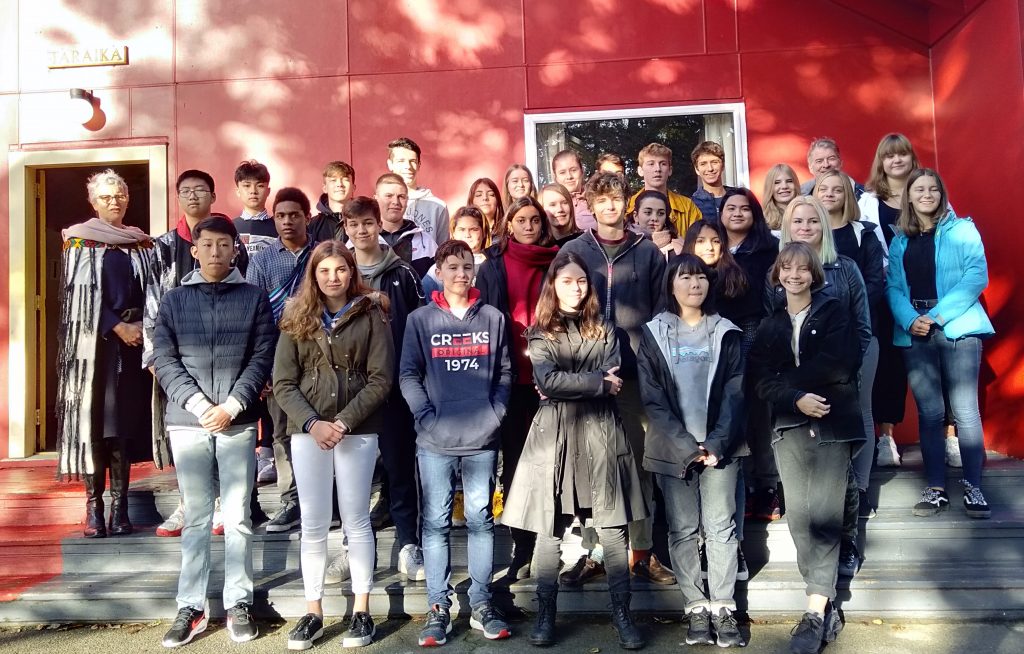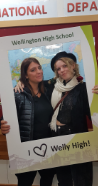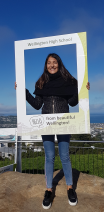 It is always a very exciting time to finally meet students who we have been communicating with for sometimes up to two years prior to arrival.  For these new students, meeting their homestay family and arrival at school are big moments. They have now set off on their life changing journeys.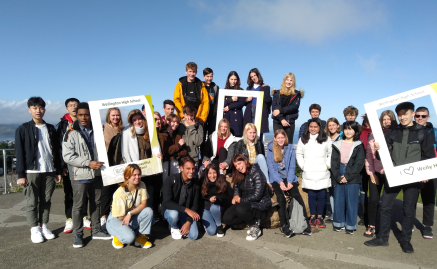 The first week for these students began with a two day orientation programme including subject selection.    This is an amazing group of young people and we know that they are going to bring new colour and outlooks to Wellington High.  We will all enjoy the similarities and embrace the differences as we learn about each other together.
---
Blank Canvas – now open
Stop Press: Blank Canvas is open! Over 90 exhibitors have contributed work to this year's exhibition, hosted in the Gallery. Thanks to all who have contributed.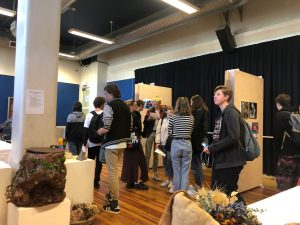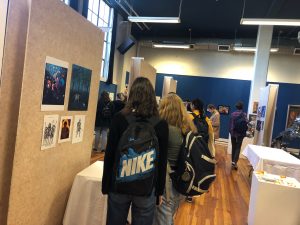 It's not too late to visit: Blank Canvas will be open tomorrow Saturday 27 July from 12-4pm.
---
Spanish Exchange
In 2018, a group of WHS students, went to Argentina as part of a the sister school agreement with Escuela Parque de España in Rosario. Hosted by the Argentinian school for ten days they then travelled to the Iguazu Falls and Buenos Aires. It was an amazing experience which, not only enabled students to improve their Spanish language skills, but also gave them a taste of a different culture, helping prepare them to be better citizens of the world.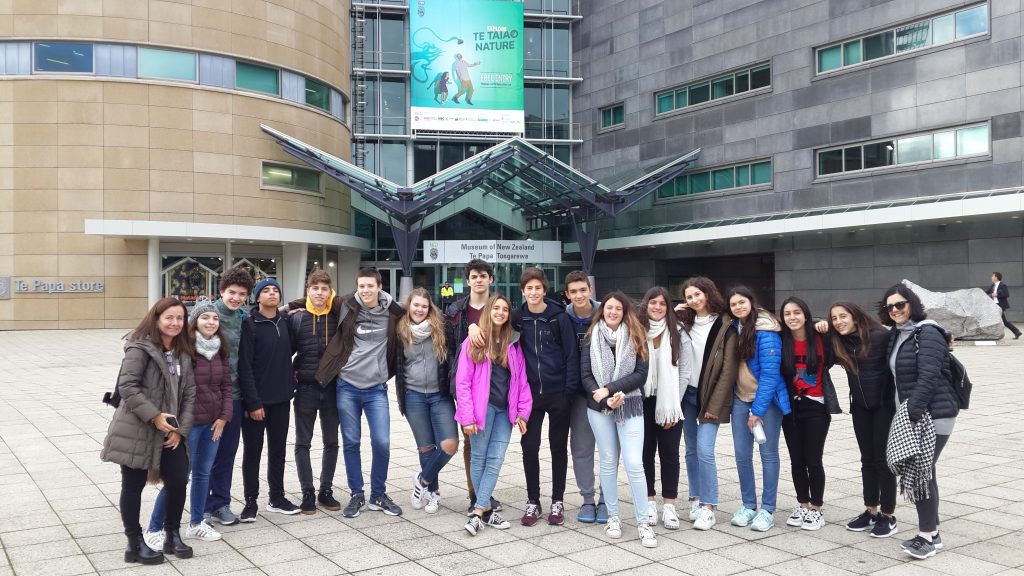 In June, the Argentinian group visited us! Sixteen students visited WHS for two weeks. They were introduced to our culture with a pōwhiri in Taraika, participated in classes, visited Te Papa and took part in a wealth of activities. Thanks to the following students and their families for hosting our visitors and making the exchange possible: Thomas Woodward, Ash Dearnley, Flynn Cunningham-Beentjes , Georgia Savage, Charlotte Hofmann-Body, Aquila Gibbs, Stanley Thomas, Sophia Stephens, Ruby Arahanga, Seb Boyes, Jonah Broughton,  Alice Markwell, Cherian Baxter, Arlo Haig and Carlos Gamble.
We are now preparing to visit Argentina again next year. If you would like to know more about the 2020 Exchange please contact carlos.junca@whs.school.nz 
---
Notes from the Music Department
The WHS Vocal Ensemble is looking for new members! If you like to sing, this could be the opportunity for you! Practices take place every Thursday lunchtime and this term we are beginning rehearsals for the Music Evening in September.
---
Pukeahu Game Dev Girls – make games & learn code!
Pukeahu Game Dev Girls is an after school programme starting Monday 29 July for those aged 11-15 who are curious about coding and making video games. WHS students have been awarded scholarships to learn how to create multi-level video games, inspired by the wāhine of Pukeahu and Aotearoa. 
With the help of expert game developers from Gamefroot and the Pukeahu education team, our students will create their own game to launch and share with the world by the end of this eight week programme. A few fee paying spaces are still available for girls to join contact dan@gamefroot.com to register. For more details see: https://mch.govt.nz/pukeahu-game-dev-girls-make-games-learn-code.
---
WHS alumni exhibitions at Te Papa and The Dowse Art Museum
Two former WHS students currently have exhibitions in local galleries. Gordon Walters: New Vision exhibition is hosted in Te Papa's Toi Art gallery until 13 October. Meanwhile, at the Dowse Art Museum in Lower Hutt, Guy Ngan's Habitation exhibition is open until 15 September.
---
Achievements
NZ Physics team success in Poland
Congratulations to the NZ Physics Team, captained by WHS year 13 student Sophie Mance (in the centre of the photo with team mascot Kahoot). NZ competed among 36 countries at the International Young Physicists' Tournament in Warsaw, Poland, taking 8th place and thereby returning with silver medals.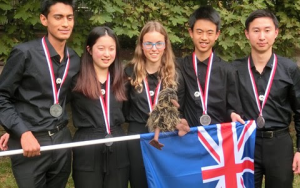 ---
Year 9 poetry published
Congratulations to Frances Till in Year 9. Frances' poetry has been published in the latest edition of ToiToi, a journal for Young Writers and Artists.
---
Chess team takes bronze
The WHS chess team participated in the regional chess qualifier at Tawa College at the end of june. Lea Rosenbaumova, William Ackroyd, Sarah Bennett and Sky Gobi took on teams from six schools, completing six rounds of Chess in one day!
At lunchtime, following victories over Samuel Marsden, Rongotai and Scots, WHS were in third place. After a 5th round loss to St Pat's, our team was in contention for third place. In a nail-biting final round, WHS beat Tawa College by the narrowest of margins (half a point) to secure the bronze medal. Special mention to Lea Rosenbaumova who, on the number one ranked table, did not lose a game.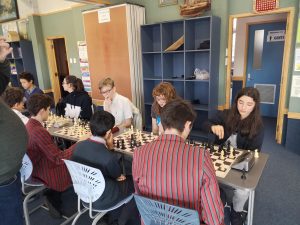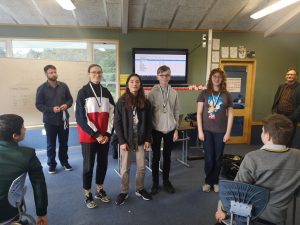 ---
48 Hour Film Regional Winners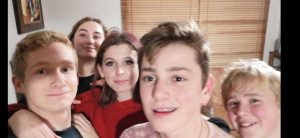 Congratulations to Finn Culver, Grace Medlicott, Tristan Harris, Roman Barlow, Emily Rosemergy, Alex Buyck, William Pride, Ian Blackburn, Zoe Crane, Liv Calder, aka "Bus Stop Productions', who topped the bill, winning the regional round of the 48 Hour Film competition. Their film, kept a closely guarded secret, will now be entered into the grand finals in Auckland next month.
---
Tuia 250
Congratulations to Year 11, James McKay who has been accepted for the Tuia 250 T6 Spirit of Adventure trip and will be sailing from Tauranga to Picton leg of the voyage in November.
---
Sport
Fencing 
Congratulations to Josh James who was selected to represent NZ in Sydney during the holidays. Josh won the individual bronze medal for epee and was the highest placed New Zealander in his event. He is pictured below with the other medal winners.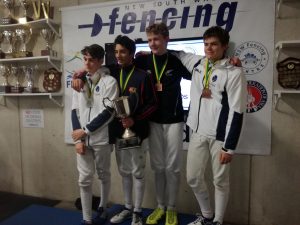 Futsal
Congratulations to Seth Mitchell-Webster, Futsal goalkeeper representing Wellington at the recent Futsal National Championships.  Wellington won the tournament and Seth took the Golden Glove as best goalkeeper.
Judo
Congratulations to Sam Power who won a bronze medal in the open boys category at the National Secondary Schools' Judo competition in the recent holidays.