Important Dates
5 July: End of Term 2
22 July: Term 3 begins; Years 9 and 10 move to new options on their timetables
23 July: Parents' Evening for Seniors (and Juniors as requested). School closes at 1.20pm.

Information has been emailed to parents and caregivers.

29 July: Board of Trustees meeting
5 August: Whānau Hui, 6pm
26-29 August: Senior Derived Grade Exams
26 August: Board of Trustees meeting
30 August: Mid-term break; school closed.
---
Principal's Message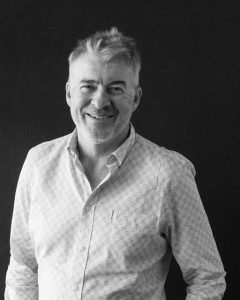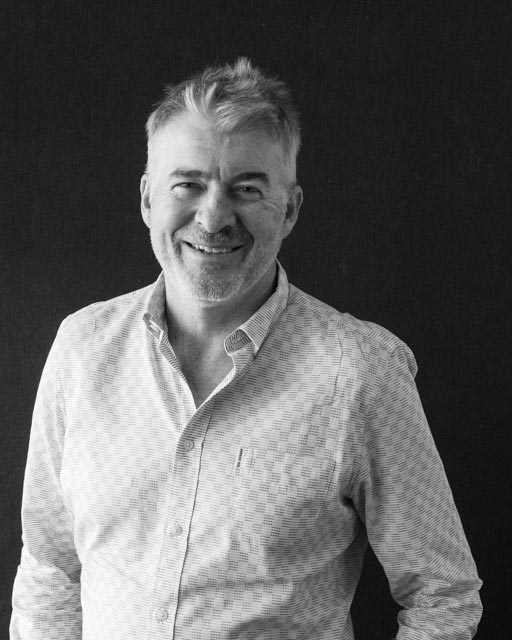 Recently we ran our annual International Students dinner and I was thinking about the effect these students have on the rest of the students in the school. One of the leaving students from Germany, Nelina Neumann, spoke very eloquently about her time here, about the life long friendships she had made with people from all over the world, and the experiences that for her were life-changing. 
At the time of writing, there are 65 international students in the school: 16 hail from European countries – Germany, Austria, Czech Republic, Italy, Switzerland, Sweden, Hungary and Russia; 45 are from Asian countries – China, Vietnam, Japan, Thailand, Cambodia, Bangladesh, and Taiwan; and 2 are from South America – Chile and Argentina. In terms of year groups, 20 of are in year 13, 25 in year 12, 16 in year 11 and 4 in year 10.
In addition to this, there are 41 students who could be described as refugee students in the school coming from the following countries: Syria, Colombia, Somalia, Iraq, Palestine, Yemen, Eritrea, Ethiopia, Kenya, Morocco, Burma, Thailand, Vietnam, and China. These students are also well spread amongst the year groups with 9 in year 13, 11 in year 12, 8 in year 11, 8 in year 10 and 5 in year 9. In total there are over 100 students, almost 10% of our school population, from at least 28 different countries. And this doesn't include the rest of our students in the school many more of whom may have been born overseas or whose parents were.
We all grow up with our own cultural framework, our lens through which we view and make sense of the world. We use that lens to navigate our rules within our culture, defining what is right and wrong, fair and unfair, what is appropriate and what is not. And we know that what seems okay in one culture doesn't make much sense in another setting. As we live alongside people from other cultures, this provides the opportunity for all of us to examine our own cultural framework and learn to understand and appreciate each other. Having the groups of students that I have mentioned in the school above provides us all with the opportunity to open our minds, enjoy the similarities and embrace the differences. We all learn about each other together.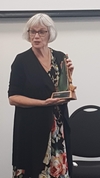 The end of term 2 has brought the end of an era in our Community Education programme with the retirement of Robyn Hambleton. Robyn first came to Wellington High School as an ESOL tutor in 1989. In the late 90s she became our Deputy Director of our community education programme and has remained in this role ever since, working with a number of different directors. Robyn has been the constant in the programme and is largely responsible for why Wellington High School is the largest provider of adult education in the country. When the National government slashed funding for adult education in 2010, there were around 240 providers of courses for adults. There are now only 12 providers! Somehow we survived and this is in no small measure due to Robyn's continued passion and advocacy for this sector. For me, Robyn has been my go to in terms of anything to do with community education. I know I'm not the only one and she will be greatly missed!
It has been a busy term for staff and students. Students have been engaged in a range of winter sports and seniors are well into NCEA assessment. Trips have returned from Nepal, Japan and China, feeder school visits and open evening have come and gone and students have been involved in film competitions, bullying free week, visits to Te Papa, striking for climate change, undertaking future cities projects, science competitions, music evening and of course our wonderful kapahaka rōpū who are performing on Friday 5 July. 
I hope you get to spend some good time with your young person(s) in the holidays and I hope they can enjoy some time out from the sometimes hectic pace of school life. I look forward to seeing all the students recharged and invigorated for the challenges that await them over the rest of the year.
Ngā mihi nui
Dominic Killalea
---
Introducing the new Board of Trustees Chairperson
Kia ora te whānau o Te Kura Tuarua o Taraika ki Pukeahu,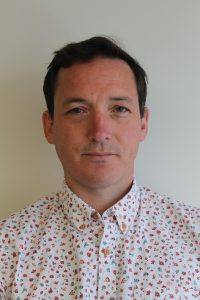 Last month there were elections for the board of trustees, thank you to those of you who put your hands up and voted. 
There was a great level of interest in standing, with nine candidates for five positions. All of us who were elected reflected at the first meeting that the school would have been well served by any combination of the people who put themselves forward. Many schools don't have to hold elections at all, so this is a real sign of the commitment of the community to this school. It also says a lot about the type of community that High serves. 
Two existing members of the board were re-elected, which is great for continuity. Annette Atkins has been on the board since 2016, has one child at High and another who has recently finished, is involved in the whānau group and has a background in project management and market research. Belinda Rynhart was co-opted onto the board in 2018. She has two sons at High, and has a legal background – a skill set that's very useful for any board.
There are three newly elected parent representatives this time. Ezven Novak has been a WHS parent for four years and has a few more ahead, and has a professional background running an architecture firm. Jo MacDonald has one child at High and another at primary school, and works in education research. Tom Haig (that's me) has two children at High and also comes from a background of working in education. 
We're also joined by a new staff representative, Catherine Hill, who's an English teacher and has been at High for 14 years. Two student representatives, Reza Zareian-Jahromi and Gala Baumfield mean that the student voice is well represented, and the board is rounded out by the principal, Dom.
At the next meeting we'll be discussing whether the board should co-opt any extra members, which is something school boards often do to get the right mix of skills required or ensure better representation.
Please feel free to get in touch with any of us if you would like to raise something about High, and of course, board meetings are public and parents and community are welcome along. 
Ngā mihi
Tom
---
Important Information
Parents' Evening for Seniors — and Juniors as requested: Tuesday 23 July 2019
We will hold a parents' evening for Senior students, and Juniors as requested on the reports at the start of next term. Emails have been sent to all whānau. Note that interviews run from 2.00—5.30pm. School will finish at 1.20pm on that day for all students.
Parents' Evenings are an opportunity to check in on your student's progress with their subject teachers. Students should attend with you if possible.
BEFORE YOU BOOK:
Note that each interview is five minutes.

Check you know which subjects and teachers your student(s) has. You can ask them, or use the Parent Portal (

https://portal.whs.school.nz/student/index.php

) > Timetable. Teachers' codes are by surname (e.g. BLN is Bell, N)
HOW TO MAKE A BOOKING:
Enter this code: 9jhzb

Choose the SUBJECT then the TEACHER.

Please leave a five minute gap between bookings.

Note that we are only able to run one conversation with each teacher per student
We look forward to seeing you there to support your student.
---
What's happening?
International Family Dinner
 On Friday 28 June the International Department hosted the annual International Family Dinner.  This event is a highlight of the International calendar.
The event was held in the Riley Centre with approximately 140 attending.  The Riley Centre was tra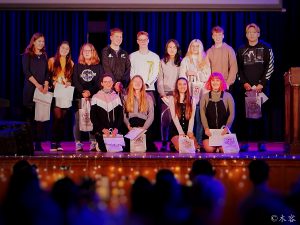 nsformed into a café and was dressed up with fairy lights, candles and table settings. It was a beautiful setting for the dinner.
The evening was an opportunity to express thanks to our invaluable homestay families and to celebrate the enriching experiences of cultural exchange. It was also the formal farewell and presentations to our 14 departing students.
The dinner was a shared buffet with students bringing a sumptuous range of dishes from their home countries.  There were speeches from leavers Nelina Neumann and Maxi Kern and an address by Dominic Killalea, Principal.  The evening ended with a half hour programme of entertainment provided by International students.  This was a highlight and a perfect finish to a great night. Thank you to Kevin Mao for the photos accompanying this article.
If you have any interest in hosting an international student in the future please contact the Homestay Manager for information.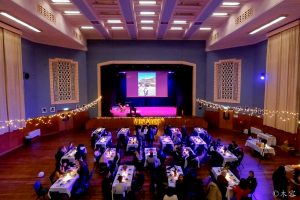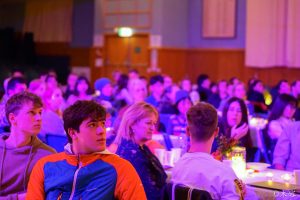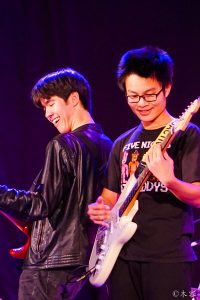 ---
Kapa Haka – te ihi, te wana, te wehi
Kapa Haka dress rehearsal took place on Thursday night. The bracket was 30 minutes and amazing, awesome and powerful. The students were nervous and excited. They had been working very hard for this moment to shine in front of their whānau and teachers. They are scheduled to perform on Friday 5 July at 4.20pm which makes them last group on. We estimate around 2000 spectators will welcome them to the stage.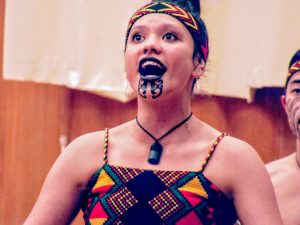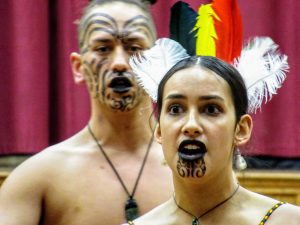 A huge thank you to Charlene James-Meijer, Suz Meijer, Shane Aramoana, Rangi Tangaere and Baden Ewart for all the hard mahi they have put in to this.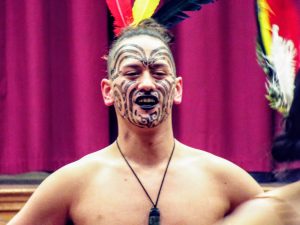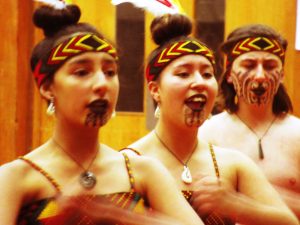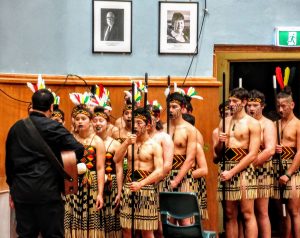 ---
Chemistry Scholarship Day
On Tuesday seven Year 13 Chemistry students enjoyed a day at Victoria University carrying out two experiments commonly examined in Scholarship exams. The students relished the opportunity to individually do experiments that are difficult to do in a classroom setting. Congratulations to Amelia Mance for producing the best benzoic acid crystals of the day!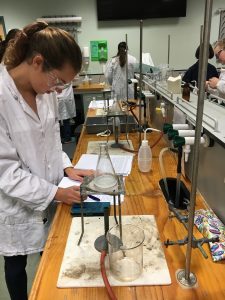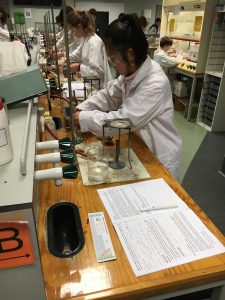 ---
Wāhi Kai for Tapu Te Ranga
This week we held our wāhi kai lunch as a fundraiser for the rebuild of Tapu Te Ranga, raising $250, thanks to our generous staff. A big thanks also to our IFP students who cooked and served, some of whom are leaving today. We will miss their hard work and enthusiasm.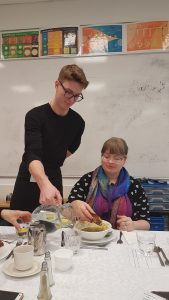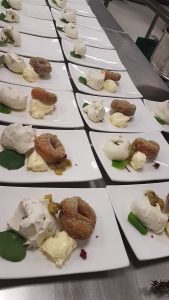 ---
Thank you from the WHS PPTA members
The PPTA membership has ratified the Government's most recent offer for the Secondary Teachers' Collective Agreement. The WHS branch extends warm thanks to our WHS whānau who supported us during the negotiations and industrial action that brought us to this agreement. We hope that the agreement is a positive step towards improving our teaching conditions so that we can bring out the best in your children.
---
Year 9 Future Cities
Congratulations to all Year 9 students for their work towards the Future Cities exhibition, held on Wednesday 3 July 2019 in the Riley Centre. This was the culmination of lots of hard work and creative collaboration, and the results were impressive. 
Jill Day (Deputy Mayor of Wellington) and the judging panel were suitably impressed, and really engaged by the exhibits. They particularly enjoyed talking to the students and hearing their explanations about the decisions they had made.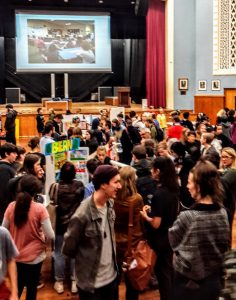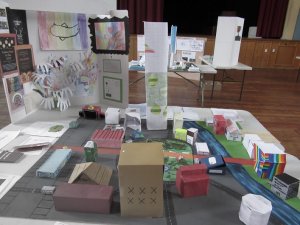 The overall 'winning proposal' was Howell 2's 'Taraika City'. This is now exhibited in the library, to the left of the entrance.
---
Music Evening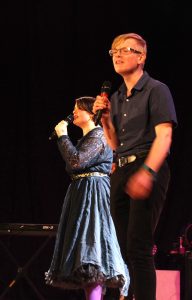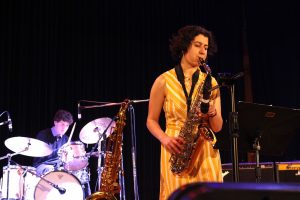 The first Music Evening of 2019 took place on Tuesday 2 July. A wonderful host of musicians from Year 9 through to Year 13 music students performed in the  choir, jazz bands, string ensembles and much more, making it a very entertaining evening . Congratulations to Fritz, the music students and the fantastic team of techies who supported the performance.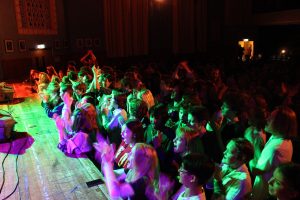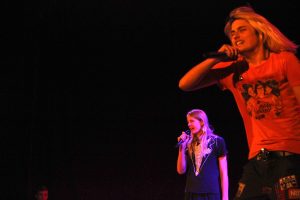 See more photos from the evening in the Gallery
---
Blank Canvas exhibition
Blank Canvas exhibition opening 25 July 4pm, Drama Gallery.
Student and staff annual exhibition.
Bring friends and family and your wallet as works will be on sale. 
Exhibition times: 
Thursday 25 July 4pm-6:30pm opening night. 

Friday 26 July 1.20pm – 2-20pm: closed after school 

Saturday 27 July 12-4pm

Monday 28 July 1.20 – 2-20  and afterschool 3.30 until 4:30 pm

Tuesday 30 July 1.20 – 2-20  and afterschool until 4pm
---
High Art Trip – Wet but Wonder filled
WHS Year 10 Art Class visited Te Papa for the Gordon Walters: New Vision Exhibition and City Gallery Wellington for a guided tour of Eva Rothschild: Kosmos and Semiconductor: The Technological Sublime on Wednesday 3 July 2019. The students loved the pounding beats and crazy cracked cast of Earthworks commissioned by SónarPLANTA and produced by Advanced Music.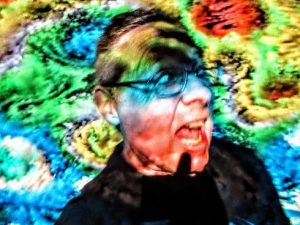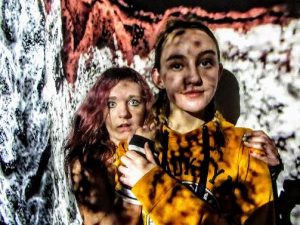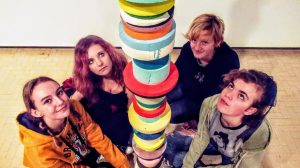 ---
Horticulture students visit the Botanic Gardens
The Horticulture NCEA Level 1 class visited the glasshouse work spaces at the Botanic Gardens. They were shown the plant propagation technologies used including automated heat beds, capillary watering, fogging, ventilation, lighting and shading systems. Students were fascinated to be able to  look at the wide variety of stock plants used for propagation and the various environmental habitats they were kept in. The integrated pest management system using biological pest control methods was also discussed.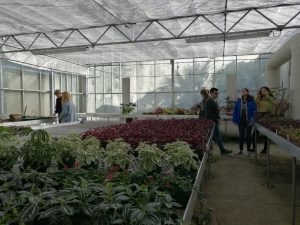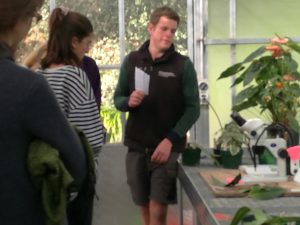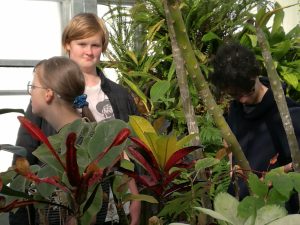 ---
Achievements
International Young Physicists' Tournament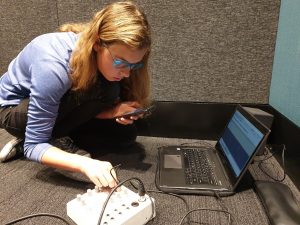 Sophie Mance (pictured left, hard at work on one of her problems) is on her way to Warsaw Poland where she will be captaining the New Zealand Physics Team, taking part in the International Young Physicists' tournament from 6th -13th July. This is the 7th year in succession that Wellington High has been represented in the NZ physics team of just 5 students. Stay updated on the Sophie and the NZ team's progress at the tournament website.  Teacher, Kerry Parker, will be joining Sophie in Warsaw where she has the role of  international invited juror.