Important Dates
1 April: 

BoT NZSTA hui

12 April: End of Term 1
---
Important Information
Lift update
Unfortunately, we are still without any working lift to our multi-storey buildings. The original timeframe for completion of this project was before school started this year. There were delays in relation to receiving the new lift which pushed the time of completion further into Term 1 but more recently, drilling at the base of the lift shaft hit water. There was nothing on services diagrams to indicate this and it has been found that it is a natural spring. This has now been contained and the final stages of the work are continuing with an anticipated completion date of Friday 10 May (end of the 2nd week next term).
---
Absences reminder
Please see below for the steps parents and caregivers should take if their student needs to be away from school.
Unplanned – If absence is due to sickness, a note of explanation or email should be given / sent to the rōpū teacher or attendance officer when the student returns to school. Also the parent/caregiver MUST either phone the absence line on 802 7673 or 3858911 extension 873 or email absences@whs.school.nz before 10am each day the student is away.
More than three days medical absence – If your student is absent for more than three days for medical reasons, we
require a doctor's certificate for the absence to continue to be marked as medical.
Planned – A letter or email requesting leave should be submitted to the Principal detailing dates and reasons for the
absence. The caregiver will be notified in writing of the Principal's decision.
---
Board of Trustees event 1 April
If you are interested in becoming a trustee a Hui will be held at Wellington High School on Monday 1st April at 6pm. NZSTA will provide refreshments. If you are interested in becoming a school trustee we encourage you to come along. Please RSVP using this link if you ARE attending.
---
What's happening?
Sustainability and consumer awareness week: 1 – 4 April
Roots and Shoots have put together an amazing programme of workshops focusing on sustainability and consumer awareness.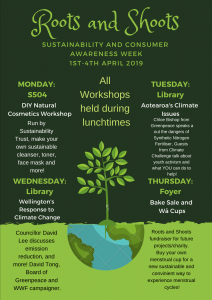 Workshops take place at lunchtimes next week run as follows:
Monday: S504- DIY Natural Cosmetics workshop run by the
Sustainability Trust
Tuesday: Library – Aotearoa's climate issues (Chloe Bishop from Greenpeace, guests from Climate Challenge)
Wednesday: Library – Wellington's repsonse to climate change (Councillor David Lee and Greenpeace's David Tong)
Thursday: Foyer – Bake sale and wā cups fundraiser for future projects/charity.
Click here for further information.
---
Riley 1 Visit COCA, Massey to study Design Art
10Riley1 visited COCA, the Massey University Centre of Contemporary Art to sample and study the latest design and art of Typography. COCA works with the International Society of Typographic Designers (ISTD), which engages with universities and institutions around the globe to raise the profile of typography in design education.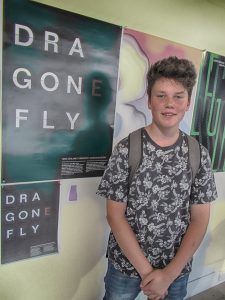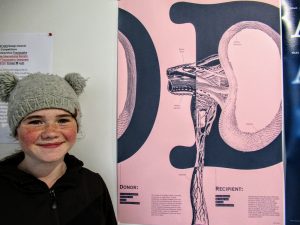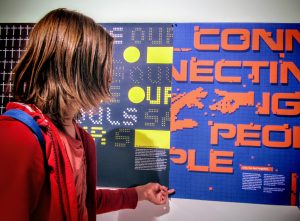 ---
Achievements
National Physics Tournament results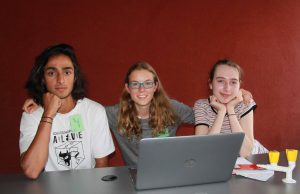 The WHS Physics team of Khalid, Sophie and Millie ranked 4th in the National Physics Tournament last weekend. Before travelling to Auckland to compete, our team had already invested hundreds of hours in practical and theoretical work, providing detailed, well-researched and argued answers to wide-ranging complex problems. To rank 4th in such a closely fought competition is a phenomenal achievement and we congratulate them all. An added delight is Sophie's selection for the NZ Physics squad: we will watch her progress over the coming months with great interest.
---
Wellington Regional Debating 2019

Veteran debaters Amelia Mance and Rilke Comer took on the competition of over 70 debaters from across the Wellington region. Ameila and Rilke were joined by newbie Dante Frean and Prem B Debaters Roman Barlow, Xandi Gobbi, Joshua Bluck and Harrison Scott.
Tackling challenging motions including preferring social movements to have decentralised leadership structures than clear leaders and supporting the USA placing tariffs and quotas on chinese goods and services, the WHS teams emerged with 3 out of 5 victories for the amalgamated Prem A team, and 3 victories for the budding Prem B debaters. Congratulations to all our debaters. Amelia has been selected for the Wellington Gold regional team.