Important Dates
11 February: 

Year 9 Meet the teachers @ 6pm (Riley Centre)

11-13 February: 

9Kelly Noho Marae

14 February: 

WHS Aroha day to choose activities for the year

18 February: 

Whānau hui @ 6pm

26-28 February:

9Riley Noho Marae

1 March: 

Athletics Day

4-6 March:

9Royal Noho Marae

6-8 March: 

9Howell Noho Marae
NOTE: You can access the school calendar on our website: WHS School Calendar
Important Information
Year 9 Meet the Teacher Evening — 11 February, 6pm, Riley Centre
Year 9 parents and caregivers are invited to our Meet the Teacher evening on Monday 11 February. Beginning with an address from the Principal, Dominic Killalea, parents and caregivers will then have the opportunity to meet with their student's rōpū teacher and to meet parents and caregivers of others in the class.  
Year 9 Noho Marae – starting next week
Beginning next week Year 9 rōpū will experience noho marae, a great way for students to solidify their social connections and begin to feel more a part of the school community. Students will also have fun and challenge themselves as they take part in a wide range of activities including an overnight camp in the Taraika marae, swim, kayak and visit Adrenaline Forest.
What's happening?
Farewell to Andrew Savage, Deputy Principal
On Tuesday, we farewelled Andrew Savage who has been one of our Deputy Principals since 2012. Andrew leaves WHS to take up a post at the Teaching

Council and their gain is most certainly WHS's loss. Many staff took the opportunity to speak at Andrew's farewell, recognising his many qualities and numerous contributions to WHS and enjoying musical contributions from Fritz Wollner and Andrew himself.
Safer Internet Day #SID2019 – 5 February 2019
This week marked international Safer Internet Day 2019 so we thought we would share some new resources from Netsafe. You might find some of their conversation starters for 'Teens (14-18)' and the resource links useful:
WHS Community Education Centre have a "We Need to Talk About Porn" talk for parents of teens, coming up on March 20th from 6-8.30pm – $30 – call 04 385 8919 or go to www.cecwellington.ac.nz  to enrol.
Student Services counter opening hours 
Open for Parents: 9.00-10.30; 10.45-12.30; 1.00-3.30
Open for Students: 11.00-11:20, 1:30pm – 2:15, 3:20-3:30
From the Garden
It is one of the most productive times of year in the school's garden. AgHort teacher, Claire Neiman shared photos of just some of the produce harvested from the garden over the past few days.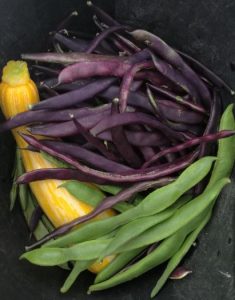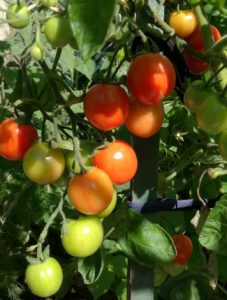 Sport
Thank you to all the students who have returned their Sports Registration Forms. If you still have to return your registration form, please hand it to Student Services by Monday 11 February.
Summer sports and some winter sport pre-season practices start next week. Please be aware that if your son/daughter has been selected for a summer sports team, this takes priority over the winter sport preseason training.  If you have concerns about any sport or training please feel free to contact me to discuss options on sport@whs.school.nz
Weekly sports draws are always displayed on the sports noticeboard outside the office in the Lower Gym as well as on the school website.  On the website, www.whs.school.nz click on the sports icon then select sports draws. From the drop down arrow select your child's sport.
Finally, for all netballers, click and read important information about the 2019 season.
Coming up this week we have:
8 February: 

Volleyball Seniors starts

9 February: Cricket starts
11 February: 

Netball preseason practices 

12 February: 

Football preseason practices, 

Yoga starts
13 February: 

Rugby preseason practices,  

Tennis Lessons start, 

Volleyball Juniors starts

16 February: 

Futsal Juniors starts 

18 February: Futsal Seniors starts